3 Fake Things About 'House Hunters' That Trick HGTV Fans Every Time
By now most HGTV fans realize that reality shows on the network are fake; They just don't care. But those same viewers might be a little shocked to find exactly which parts of House Hunters are staged.
The long-running series is one of the most popular on the network for good reason. Fans adore watching a variety of homebuyers from different locations with a range of budgets searching for their perfect homes. However, those viewers might not realize some of the biggest lies on House Hunters.
'House Hunters' is a classic HGTV series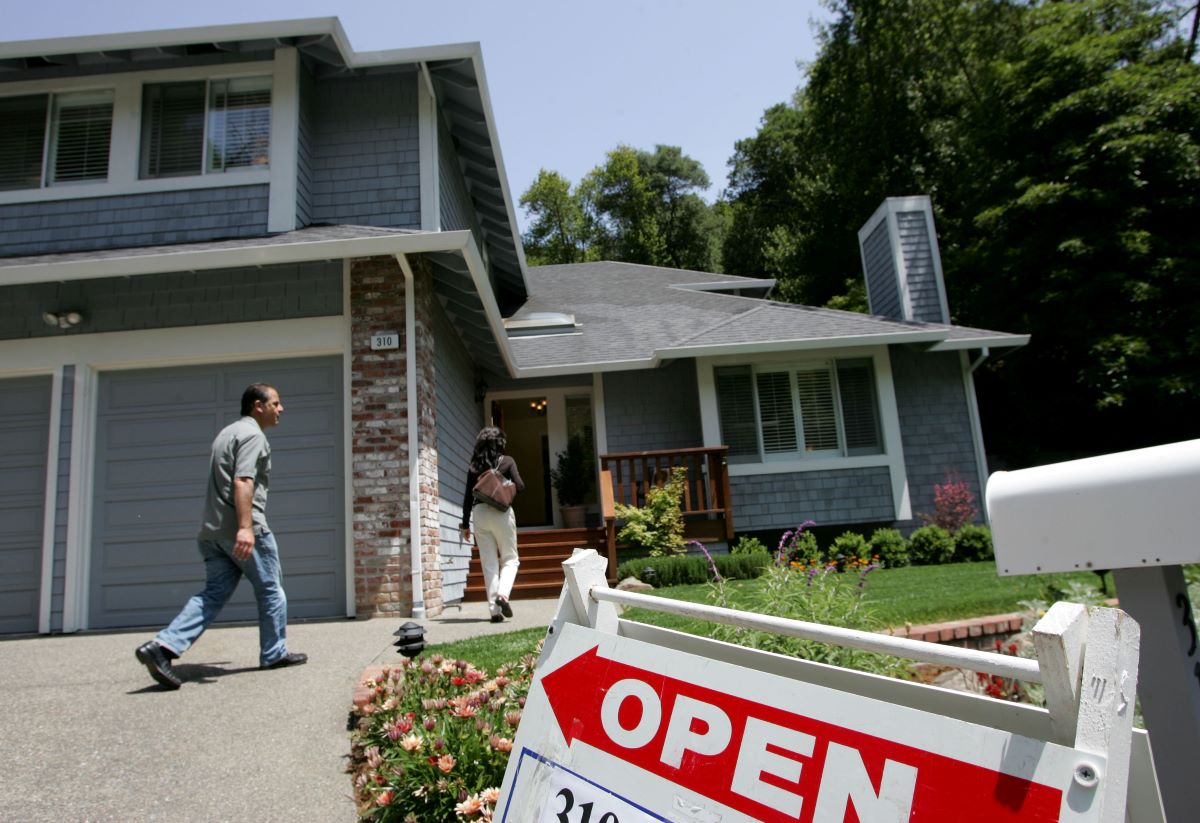 With more than 17 seasons, 1700 episodes, and multiple spinoffs including an international version, it's safe to say House Hunters is one of the most well-known and popular shows on the network. Each episode follows individuals, couples, or families as they tour three homes and select one to purchase.
Longtime narrator Suzanne Whang became the voice of the show. After her death in 2013, a new host took her place, and now the narrator isn't seen on camera.
The Washington Post reported that House Hunters attracts 25 million viewers per month thanks to a predictable, endlessly watchable premise that's soothing to so many viewers.
The homebuyers often look at houses that aren't for sale
The worst kept secret about House Hunters is that no one is actually house hunting during filming.
A publicist for the show explained that there wasn't time to show the real process of homebuying.
"We're making a television show, so we manage certain production and time constraints, while honoring the home buying process," Bobi Jensen told Entertainment Weekly.
"To maximize production time, we seek out families who are pretty far along in the process. Often everything moves much more quickly than we can anticipate, so we go back and revisit some of the homes that the family has already seen and we capture their authentic reactions."
One show participant on House Hunters International admitted to touring Airbnb rentals and friends' houses instead of actual prospects.
The couples on 'House Hunters' don't really disagree that much
One Redditor who went on House Hunters explained that producers encouraged her to focus on the negative, even though she didn't feel that way about the houses. Since she had already purchased the least livable home of the three, she had a hard time with her task.
"I bought the 'fixer' of the 3, so the other two were beautiful houses," she wrote on the Reddit thread. "In real life, I wouldn't have a single complaint with either."
It's not that show participants are asked to lie — it's more that producers are seeking the perfect sound clip. One Dallas realtor explained it this way to Dallas Morning News (via Apartment Therapy), "To get the perfect shot, they have to continue to repeat their opinion over and over again. There were at least four good shots of each room or of each scene."
The realtors on 'House Hunters' aren't necessarily real
Real estate agents make money selling houses, so why would they waste time taking fake tours on House Hunters?
The truth is, sometimes they don't. One Slate writer who appeared on the series said her agent was actually just a friend doing them a favor, not a licensed professional showing homes.
Sometimes the real estate agents are really what they say they are. But like everything else on House Hunters, you should never automatically believe what you see. Most of the details are being played up for entertainment value.
HGTV viewers don't mind, though. A fake House Hunters episode is still wildly entertaining, fun, and comforting to watch after a stressful day.