3 Funny Stories Involving BTS's Jungkook and Food
BTS's Jungkook is known for being a shy and quiet member, but that doesn't mean he hasn't found himself in amusing situations. Once in a while, fans learn of a funny story about Jungkook that showcases a small part of his personality. Read on below to check out three stories in particular that involve Jungkook and food.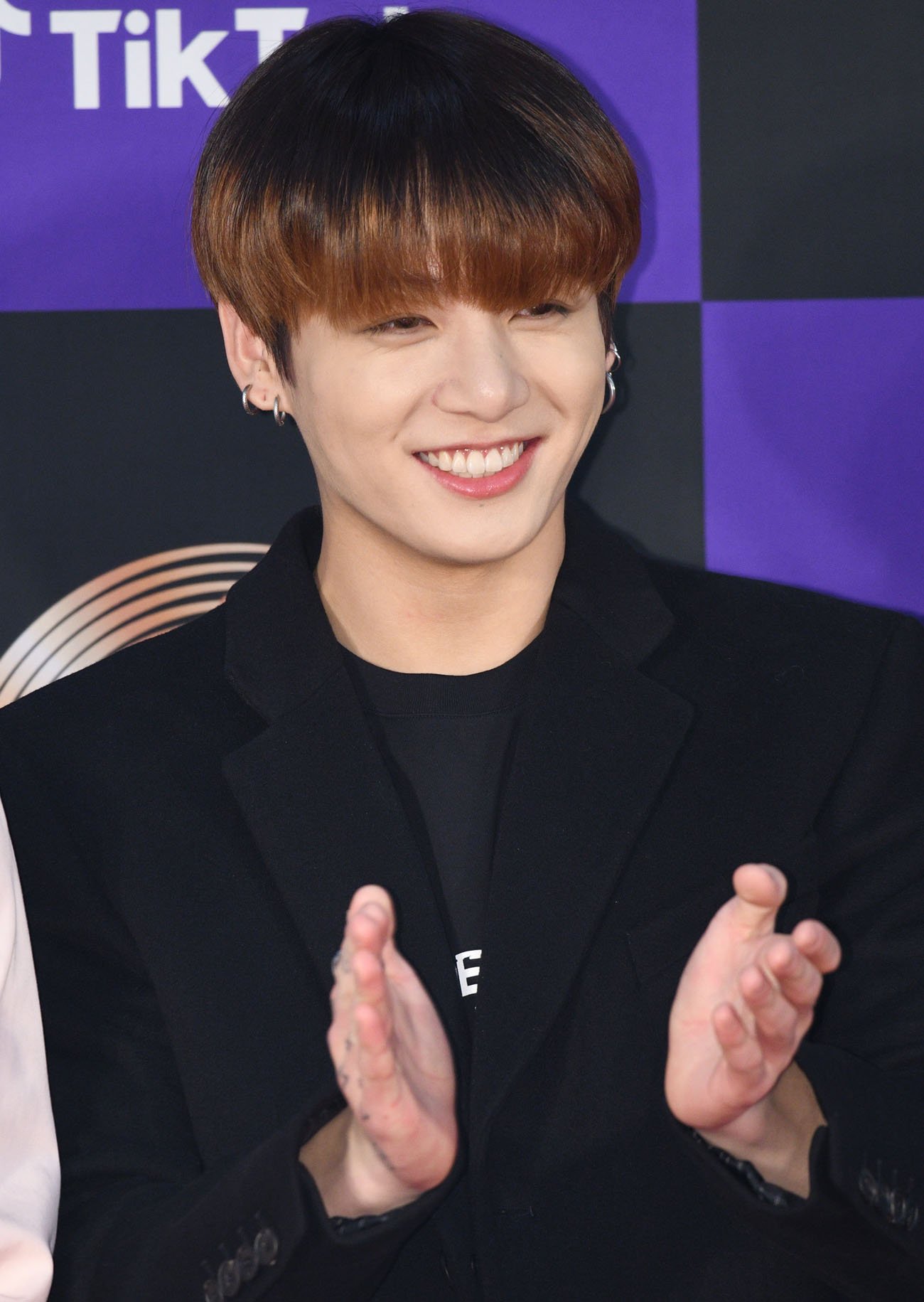 Jungkook once got upset over cheese as a trainee
Jungkook became a trainee at Big Hit Entertainment when he was a teenager. Singer and YouTuber Brightoon—whose real name is Noh Jihoon—also was a trainee with Big Hit at the time. He recently told a story about Jungkook and cheese on a YouTube video.
In the story, Brightoon shared that he and Jungkook once visited a convenience store together to buy food. There, Jungkook bought some string cheese.
"The cashier there told Jungkook that it was really good if you put the cheese in the microwave," Brightoon said. "Usually you just need to warm the cheese up for about 10 seconds. But Jungkook one day came up to me and ask, 'I shouldn't put this in the microwave for more than 30 seconds, right?'"
Of course, Brightoon told Jungkook that the cheese would melt if heated for that long. It's not clear how many seconds Jungkook ended up microwaving the cheese for, but Brightoon later heard Jungkook cry about his cheese being all melted.
"After that, Jungkook never put the cheese in for more than 10 seconds," he said.
Jungkook once learned how to make pizza and ate it for an entire month
RELATED: BTS's Youngest Member Jungkook Has Some Interesting Sleeping Habits
During the pandemic, Jungkook discovered a new hobby—making pizza. In September, this interesting fact was revealed on MBC Radio's Bae Cheol Soo's Music Camp.
Jungkook started out by sharing the different activities he was doing during the pandemic. "I boxed, played guitar, painted, read books, cooked, and worked out. I also edited videos," he said.
Jin then pointed out that Jungkook made a lot of pizza and ended up eating this dish for a month.
Jungkook confirmed what Jin said, adding, "[Making pizza] is a lot easier than I thought."
Jungkook once stole food from trainees on the show I-Land
RELATED: BTS's Jungkook Is So Popular He Can Even Increase the Sale of Milk
Big Hit Entertainment recently took part in the survival show I-Land to form a new boy group. BTS made a special appearance on the final episode, and Jungkook managed to show off his silly side.
When BTS was given a tour of the dorm where the contestants were living in, they came upon the pantry. The group marveled at the snacks that were set out for the trainees, though they quickly left afterwards.
However, Jungkook did not leave the pantry empty-handed. When everyone was ready to go, he appeared from the pantry carrying a bunch of random snacks that he had picked out for himself.
Of course, Jungkook was only joking. The other members playfully scolded him, with Suga telling Jungkook that the trainees "have to eat this for 40 days." RM also suggested for Jungkook to go to the supermarket if he wanted food.
Before leaving, Jungkook did put all the food back in its rightful place in the pantry, though I-Land viewers no doubt got a good laugh at his sense of humor.