3 Goop Products More Controversial Than Gwyneth Paltrow's Vagina-Scented Candle
With Gwyneth Paltrow's six-episode Netflix series, the goop lab with Gwyneth Paltrow, about to drop on Jan. 24, tongues have been wagging about the controversial luxury wellness brand. Many of Goop's advertising claims have been debunked by medical professionals over the years, leading to widespread accusations of pseudoscience and even petitions to stop the show from airing.
Most recently, Paltrow and Goop stirred up a bit more sensationalism with a $75.00 candle called "This Smells Like My Vagina." The candle, which Goop's website describes as having a "funny, gorgeous, sexy, and beautifully unexpected scent," sold out right away, encapsulating the strange contradictions of Goop's alternative controversy and appeal. 
But a vagina-scented candle is far from Goop's most controversial, or most seriously criticized, product. Here are three more Goop products that have drawn widespread criticism and skepticism, from the wacky to the downright potentially dangerous.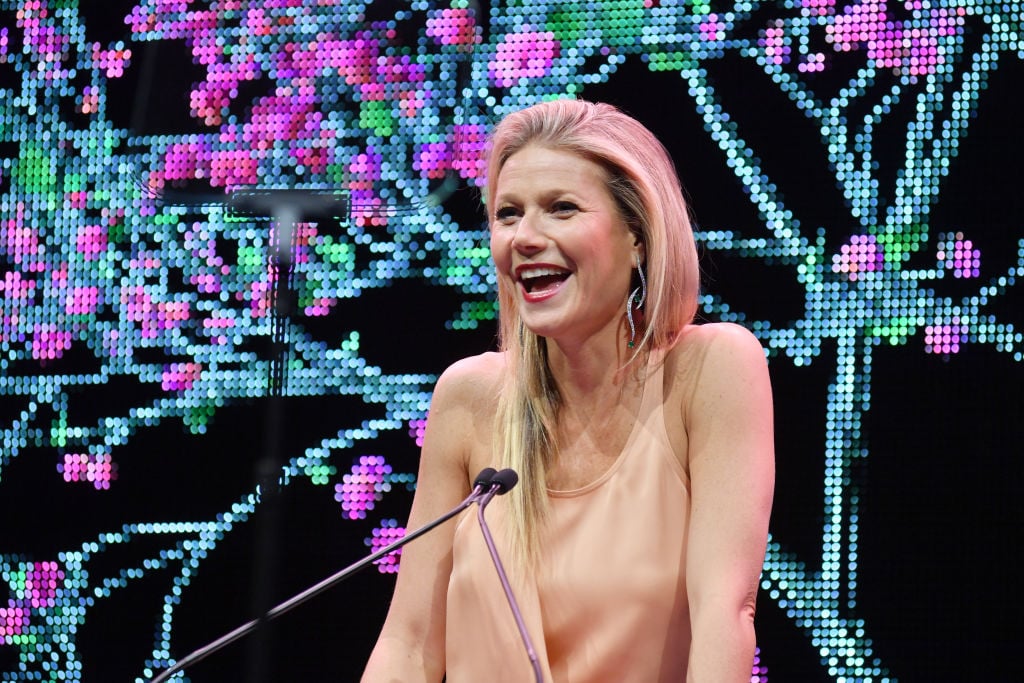 Jade Egg
Goop's jade egg and rose quartz egg are probably the brand's most infamous products. Originally labeled as "yoni eggs," meant to be inserted into the vagina for up to hours at a time, the jade egg was purported to increase sexual pleasure, balance hormonal cycles, help with painful menstruation, and more. 
As soon as the egg went on the market, gynecologists like Dr. Jen Gunter and other sexual health experts spoke out. The clinicians warned that the Goop jade eggs could potentially cause infections or even lead to toxic shock syndrome if left in too long.
Paltrow's jade egg still sells for $66.00 on Goop's website. But all the associated claims have been removed after Goop had to pay a $145,000 fine in a 2018 settlement with the Orange County District Attorney's Office. The problem? False or misleading medical claims about both the jade and rose quartz eggs, as well as a flower essence product (no longer sold at Goop) claimed to help with depression symptoms.
The Mother Load
While Goop's jade egg might be addressed on the goop lab with Gwyneth Paltrow because of the widespread controversy it sparked, the "yoni egg" is far from the only Goop product to cause scandal. 
The Mother Load, billed as a prenatal and postnatal vitamin regimen for expectant mothers, sells for $75.00 on Goop's website. Paltrow's brand advertises the vitamin regimen as "a top-of-the-line natal protocol" for moms-to-be, while warning that the medical claims haven't been evaluated by the FDA.
But a UK nonprofit, The Good Thinking Society, wasn't pleased with the product, saying it violated UK advertising laws in making unfounded scientific claims. In particular, the vitamins were described as containing 110% of the recommended daily amount of vitamin A. Meanwhile, the NHS and the World Health Organization (WHO) suggest that pregnant women avoid supplements that contain vitamin A. 
Goop still sells The Mother Load, but now provides a warning about excessive vitamin A intake for pregnant women. 
Psychic Vampire Repellent
Paltrow's brand has also drawn criticism for dubious claims about products related to mental and emotional health. 
For example, Goop's $27.00 "Psychic Vampire Repellent," a gem-infused form of aromatherapy sold through crystal healer Zoe Taylor-Crane's wellness brand Paper Crane Apothecary, claims to "banish psychic vampires" (emotional predators who might feed off of your energy) with an "essential oil blend of lavender, rosemary, and juniper."
The weirdest part, though, is definitely the set of instructions: "Spray around the aura to protect from psychic attack and emotional harm." (Let us know when you figure out exactly how to spray around an aura.)