3 Horror Series to Binge to Get Ready for Spooky Season 2021
With Halloween only a few weeks away, it's time to get prepared. And by "get prepared" we mean you should binge-watch these three horror series as soon as you can.
With Halloween right around the corner, anyone who loves horror is already getting prepared for Spooky Season. Streaming platforms like Hulu and Netflix always add horror content during October, but that doesn't mean you have to wait. There's plenty of horror series like American Horror Story to indulge in before the scariest month of the year.
Here are five horror series to binge before October.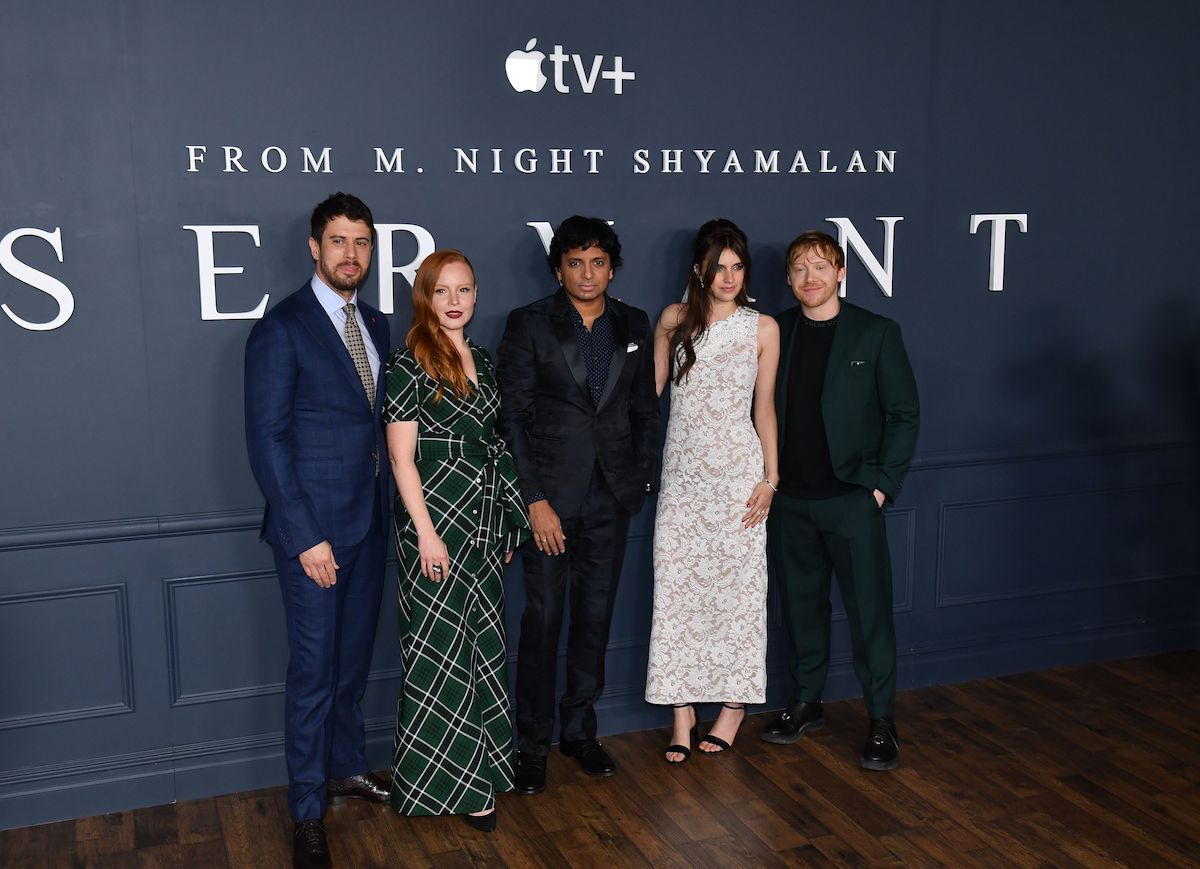 M. Night Shyamalan's 'Servant' serves up chills
Servant is filled with Shyamalan's signature twists and turns, as well as the creeping dread so many horror fans love. It follows a young, wealthy couple in Philadelphia, Pennsylvania. 
From the start of season 1, viewers know that all is not well in the Turner household. Dorothy and Sean Turner recently lost their baby, Jericho, in a tragic accident. What exactly happened isn't known, but we know that it was enough to cause Dorothy (Lauren Ambrose) to have a mental break. However, in the baby's place is a lifelike doll that Dorothy carries around because she believes it to be her actual son. When the couple hires a nanny, Sean (Toby Kebbell) and Dorothy's brother Julian (Rupert Grint) realize the baby is no longer a doll, and a live child is in its place. 
Servant Seasons 1 and 2 are currently streaming on Apple TV, and a third season is expected to premiere in 2022. The horror series isn't scary in the traditional sense, though. There aren't many jump-scares, and it's light on the gore. The eeriness of the situation will leave the audience creeped out and wondering just what the heck is going on.
'Creepshow' has been rebooted as a series, and it's worth a watch
The original Creepshow premiered in 1982 and is a horror anthology film by George Romero. But if the dialogue sounds familiar, it's because it was written by Stephen King. King even stars in one of the segments of the movie as well as his son. 
Now, the streaming platform Shudder has brought it back as a series. It's a clear homage to the horror comics of the 1950s like Tales from the Crypt. The horror series (like the movie) has designated parts that have the look and feel of those comics. Each episode contains two separate stories and is made to look as if they come from a comic. It's campy, it's fun, and it's a little bit gross. This is one of our favorite new shows, and we're excited for the new season to premiere on Sept. 23, 2021. In the meantime, we highly suggest working your way through the first two seasons.
There are more than enough episodes of 'American Horror Story' to satisfy your horror needs
Ryan Murphy's and Brad Falchuk's American Horror Story has been around for a solid 10 seasons, with the tenth season currently airing. An anthology horror series, AHS gives fans a new story each season. Murphy loves to bring the same actors back in different roles, though. Expect to see Sarah Paulson, Evan Peters, and Jessica Lange in multiple seasons. 
From haunted houses to vampires to carnivals, Murphy and his crew go heavy on the scares and heavier on the gore. This show isn't for anyone with a weak stomach, but if you're a fan of nitty-gritty horror, this one is for you. The show's home is on FX, but Hulu, Netflix, and Amazon Prime Video have most seasons if you're a subscriber.
October will be here before we know it with a new batch of horror content, but we're positive these horror series will work while we're waiting.