3 Netflix Original K-Dramas to Watch After 'Squid Game'
'Squid Game' is Netflix's most successful K-drama amongst its original content. 'Sweet Home' debuted in 2020 and entails a city-wide apocalyptic outbreak similar to Netflix's 'Kingdom'. 'Kingdom' was Netflix's first successful original K-drama.
The original Netflix Korean drama, Squid Game, is taking over the streaming platform and social media. While the drama is a new addition for K-drama fans, casual viewers have gotten hooked on its riveting and dark storyline. Squid Game is one of many dramas that Netflix has to offer.
As the streaming platform is ready to debut multiple dramas in Oct. and for the rest of 2021 and early 2022, fans can look back at some of its successful original content. If looking for K-dramas that fall in line with Squid Game's survival story with some added thrill and suspense, Netflix has it covered.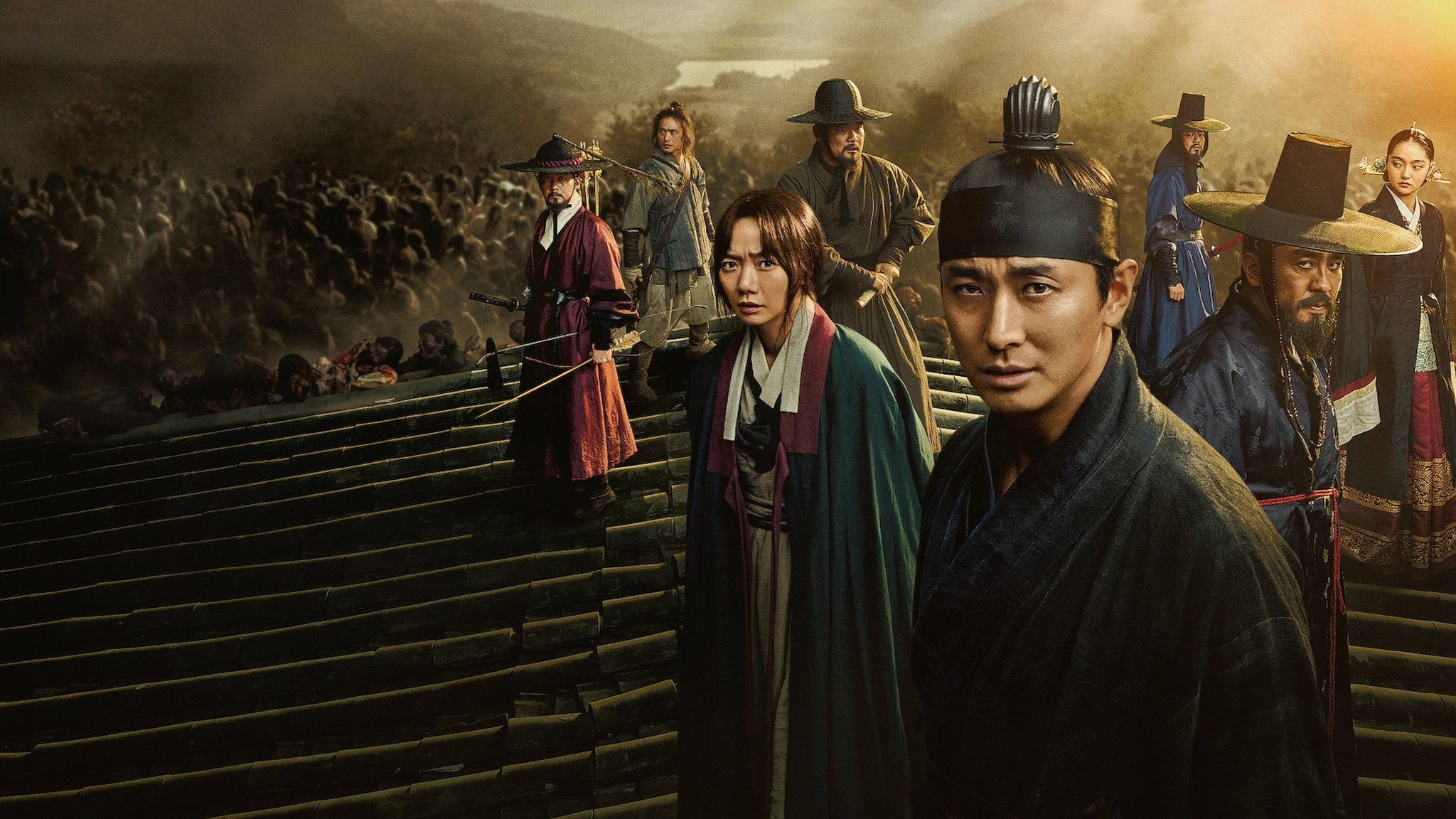 A teenager turns to a life of crime in 'Extracurricular'
In 2020, Netflix streamed Extracurricular. Its storyline involves a teenager who is a top student at school and keeps to himself. Many see him as ordinary and unassuming. Behind the excellent student image, Oh Ji-soo (Kim Dong-hee) works in the dark world of making some extra cash. Ji-soo runs an illegal business providing security services to women on his payroll.
In Extracurricular, Ji-soo's business works as expected until Bae Gyu-ri (Park Ju-hyun) learns about his dark secret. Ji-soo has no choice but to allow her involvement in his business. But when a wrong decision leads to an even worse predicament, Ji-soo and Gyu-ri find themselves trying to survive.
Kim Jin-min directed Extracurricular. Kim is the director of Netflix's other original K-drama, My Name. According to Soompi, actor Ahn Bo-hyun joined My Name after watching Kim's Extracurricular and becoming a fan.
'Sweet Home' is a new type of apocalyptic horror starring Song Kang
Netflix's webtoon-based Sweet Home takes surviving the apocalypse to new heights with unique monsters and a suspenseful storyline. The Netflix K-drama is one of Song Kang's popular dramas on the platform and stars as its main character Cha Hyun-soo. Hyun-soo moves into a new residential building with questionable tenants. One morning, the residents find themselves barricaded from the outside world.
Overnight the city's inhabitants have turned into grotesque monsters created from their inner desires. The tenants are in for a rude awakening and trying to survive as any one of them can turn. In an interview with Forbes, director Lee Eung-bok explains, "I think one of the biggest questions the series poses is whether you want to stay alive as a monster or die as a human being."
Hyun-soo balances between staying human and becoming a monster. In the drama, he is the only character who shows signs of change and possesses a monster's abilities but remains human. Throughout the Netflix K-drama, Hyun-soo fights to keep his humanity.
'Kingdom' was Netflix's first grand success at an original K-drama
Kingdom was the platform's first success story before the worldwide phenomenon Squid Game generated as an original Netflix K-drama. The 2019 drama is a political horror-thriller that broke the K-drama standard and produced two seasons and prequel drama. The story follows a crown prince in the Joseon era based on a webcomic series, The Kingdom of the Gods.
The prince investigates the mysterious plague ravishing his village and suspects the King's death was not from natural causes. As the prince and the villagers try to fend off humans turned into zombies, there is a more prominent political scheme at play. The success of the K-drama led to a prequel titled Kingdom: Ashin of the North. Kingdom is ranked as the most searched K-drama on Twitter.