3 of Jung Hae-in's Most Admired K-Dramas Among Fans Besides 'Snowdrop'
South Korean actor Jung Hae-in has taken the Korean drama world by storm with his emotional and impressive acting skills on screen. The actor stars in Disney+ and JTBC's K-drama Snowdrop alongside BLACKPINK's Jisoo. Despite the drama's controversy, fans have unanimously agreed it's one of Jung Hae-in's most profound character roles in a K-drama.
But the actor's ability to show a range of emotions is seen in other fan-favorite works throughout his career.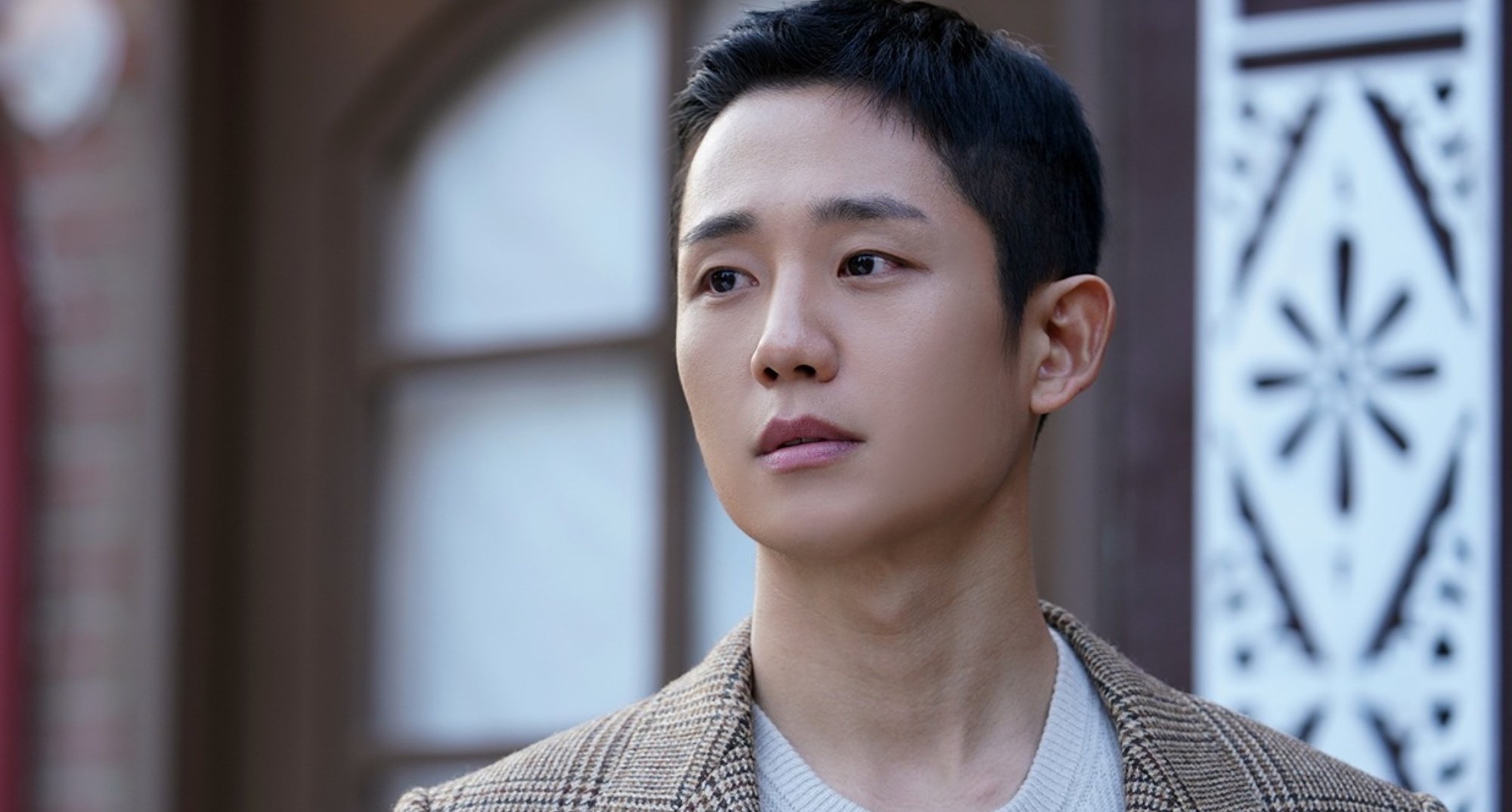 Jung Hae-in played a wrongfully convicted army officer in 'Prison Playbook' K-drama
In 2017, Jung played a supporting role in Park Hae-soo's K-drama Prison Playbook. The drama created by Lee Woo-jung focuses on the lives of inmates in prison for different offenses as they interact with the main character. Despite Jung playing a supporting role, fans were impressed with the actor's emotional portrayal of his character.
Captain Yoo Jeong-woo is known as "Devil Yoo" by the public after being trialed for the murder of a fellow soldier. He joins the other main characters in prison and gives off an aura of authority and a cold-hearted demeanor. While the public sees him as a monster, the truth behind the young soldier's tragic events comes to light.
Behind Jeong-woo's icy exterior is a man who wants to clear his name and imprison the real monsters responsible.
Prison Playbook is available to stream on Netflix.
'Something in the Rain' was Jung Hae-in's first leading K-drama role
Jung starred as the second male lead in the 2017 K-drama While You Were Sleeping. He broke out of the mold when starring in the romance drama Something in the Rain alongside Son Ye-jin. The K-drama tackles real-life societal issues like age-gap relationships, sexual harassment, and multiple taboos.
In the 2018 K-drama, Jung plays the role of Seo Joon-hee with Son Ye-jin as Yoon Jin-ah. Joon-hee is 31-years-old and returns from working abroad as a character animation designer at a computer video game company. He reconnects with 35-year-old Jin-ah. She happens to be the best friend of Joon-hee's sister.
While Joon-hee has his life together, Jin-ah's life is hollow, having just been dumped by her boyfriend. The two characters start to fall in love but face society's distaste toward their relationship, being unfit for marriage, and more. Fans can also watch Jung in One Spring Night.
Something in the Rain is available to stream on Netflix.
The South Korean actor received immense praise for the military K-drama 'D.P.'
Before Snowdrop, Netflix's D.P. skyrocketed Jung into stardom for the gritty, emotional, and dark storyline based on real-life events. Jung starred as the leading character Private Ahn Joon-ho. The newly enlisted soldier sees firsthand the mistreatment at the hands of the army's superiors and just how far it will go.
Joon-ho soon joins the Deserters Pursuit team. He and his partner return to civilian life and bring back army deserters. Along the way, Joon-ho understands their reasoning and the emotional and physical trauma the soldiers faced. Despite knowing the shame it will bring to their families, the soldiers risk it all.
Fans praised Jung's portrayal of Joon-ho for his intense use of emotion to flesh out mandatory military enlistment's brutal and undesirable reality. The actor tapped into his own military experience. According to Soompi, Jung explained, "The drama is not a lighthearted one. It goes beyond frustration into suffocation, heaviness, and emptiness."
D.P. is available to stream on Netflix.