3 Questions 'Sister Wives' Fans Want Answered in Season 16
'Sister Wives' fans will be getting a brand new season of the show in November. While they are hopeful that the Brown family will answer some of their key questions, there are a few that most certainly won't be figured out in the show's newest season. For example, fans probably won't see the family break ground on Coyote Pass.
Season 16 of Sister Wives is set to air on TLC on November 21. The series follows the lives of Kody Brown and his four wives. While the show has been a staple in TLC's lineup for years, fans hope that the newest season will finally answer some of their burning questions. So, what exactly are viewers hoping will be resolved by the time season 16 comes to a close? They mostly want to see the Brown family settle the drama, one way or another. 
'Sister Wives' fans are hoping for a resolution to the Coyote Pass debate
It's been several very long seasons of Sister Wives. By now, fans realize that the majority of the Brown family's drama has revolved around their decision to move to Flagstaff, Arizona. The more time passes, the more inexplicable the move becomes. Still, fans are hoping season 16 of Sister Wives brings a resolution to one key problem. They want to see the family finally decide what to do with Coyote Pass. 
Coyote Pass is the plot of land the Browns purchased ahead of their big move. The plan was to build a home or homes on the property. Years since they left Las Vegas, they have yet to break ground on the land. Fans of the series are hoping a decision, any decision will finally be made on the property. It doesn't seem likely that season 16 of Sister Wives will bring a resolution to that problem, though.
Viewers want to understand the Brown family's living situation better by the end of season 16 of 'Sister Wives'
Fans hoping to see a resolution to the Coyote Pass drama probably aren't going to get it. According to TLC's super teaser, the newest season of Sister Wives will pick up where the last one left off. That means the footage is more than a year old at this point. Based on social media postings, fans already know that the Brown family hasn't made any real movement on the land they purchased back in 2018. Janelle Brown, Kody's second wife, is currently living on the acreage in an RV.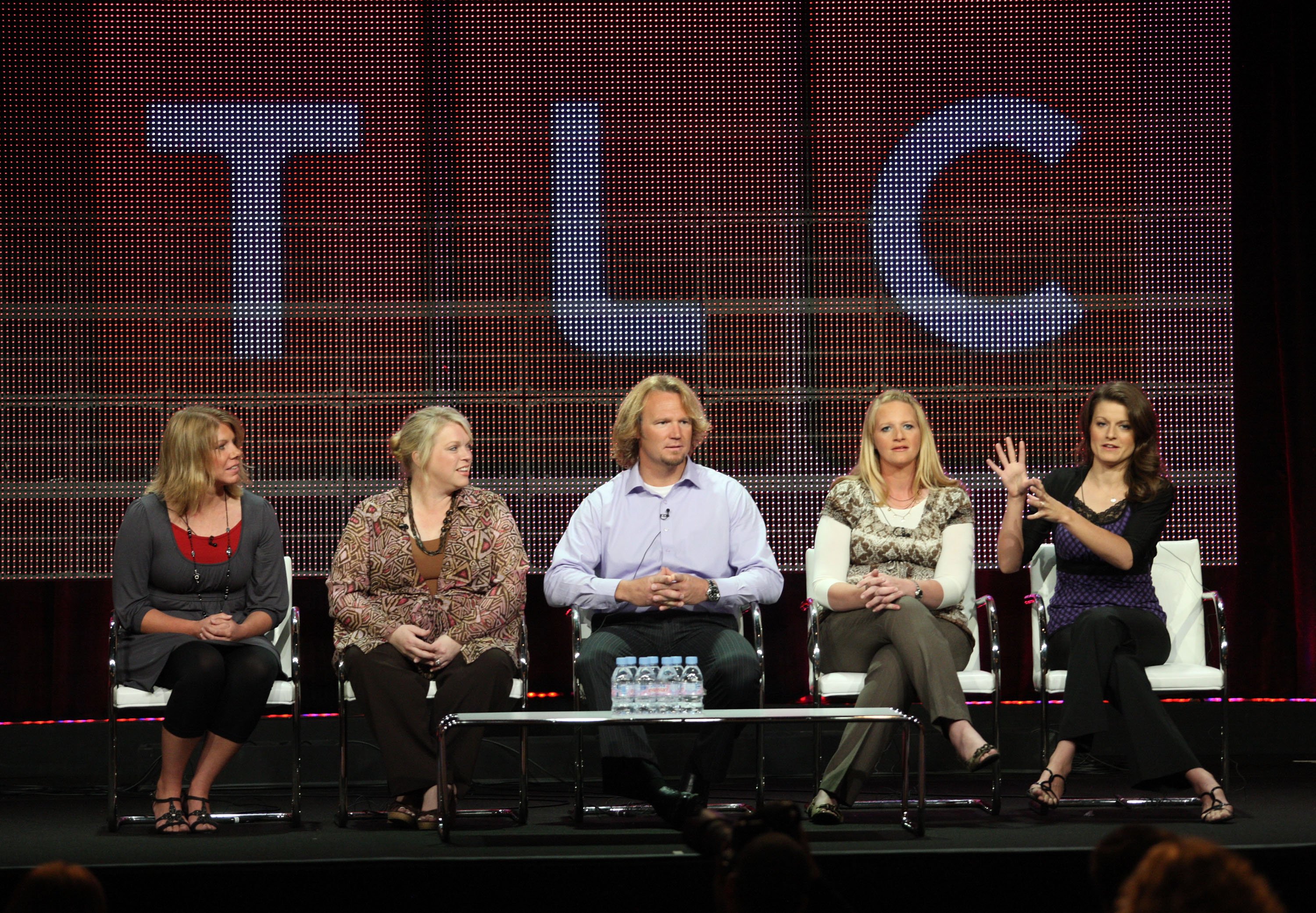 If they don't get to see a final plan for Coyote Pass, Sister Wives fans would settle for a better understanding of the family's actual living situation. It's been years since they moved to Flagstaff, and how they manage four households spread across the city still isn't entirely clear. Fans also want Robyn Brown and Kody to finally admit that Robyn has the best house out of all four of Kody's wives. 
Finally, 'Sister Wives' fans are hoping a divorce narrative finally plays out
While the Brown family has long insisted that they are all in a marriage together, that's become less and less true over the years. Kody has had battles, in recent years, with two of his four wives, and fans are, frankly, over it. In fact, they are hoping season 16 ends with a divorce. Who will completely split away from Kody is still up in the air, though. 
Both Kody's first wife, Meri Brown, and his third wife, Christine Brown, have been unhappy with their spouse for years, and Kody doesn't seem thrilled with them either. Meri and Kody have lived separate lives since 2015, and Christine just recently sold her Flagstaff home and is rumored to have moved into a Utah property. A divorce narrative could even set up a spinoff series that some fans would find more interesting than Sister Wives.