3 Reasons '90 Day Fiancé' Fans Think Elizabeth and Andrei's Drama With the Potthast Family Is Completely Fake
90 Day Fiancé fans first met Elizabeth Potthast and Andrei Castravet in season 5 of the popular TLC series. After they tied the knot, the couple moved to the spinoff Happily Ever After? for seasons 4, 5, and 6.
But as their love story unfolded in front of reality TV cameras, fans started to have their doubts about the plotline – especially when it comes to their drama with her family.
Here are the three main reasons 90 Day Fiancé fans think Elizabeth and Andrei's relationship drama with her family is completely fake.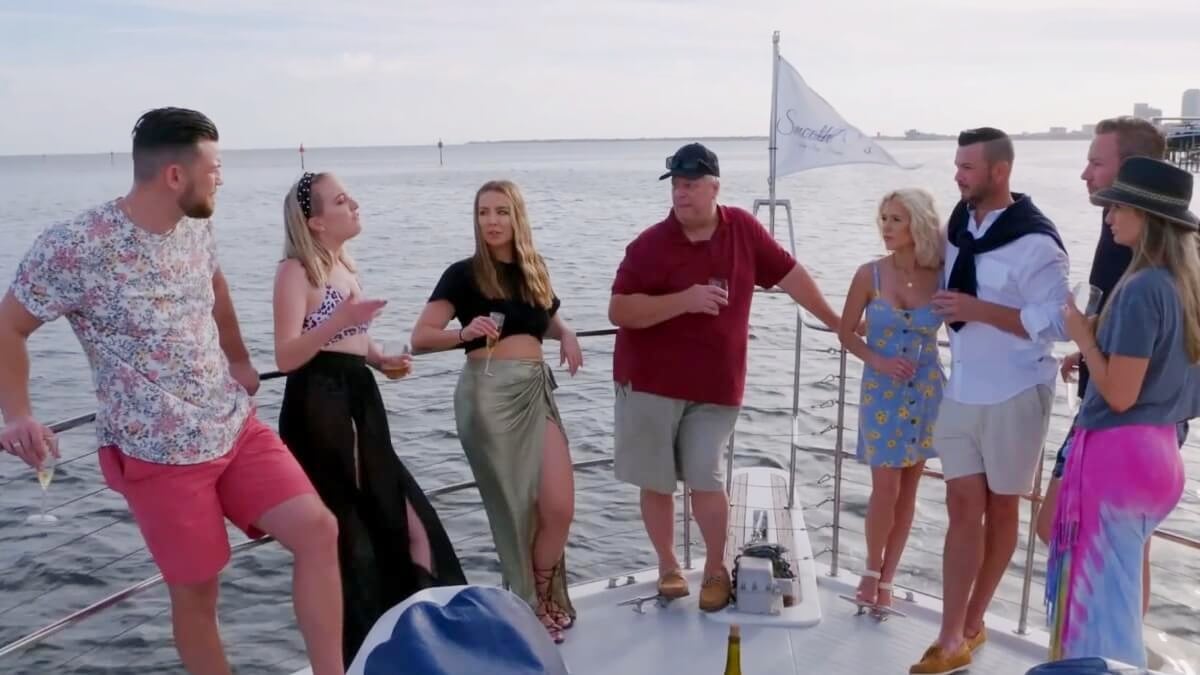 The '90 Day Fiancé' stars have been married for more than two years
Before we share the reasons that fans have become skeptical about the Potthast family drama, let's take a quick look back at how we got here. Elizabeth first met Moldova native Andrei in Dublin where he lived and worked as a bouncer. The two quickly hit it off.
But from the beginning of the relationship, Andre has not gotten along with the Potthast family.
Elizabeth's family and friends have expressed their doubts about Andrei's controlling nature and his desire for a submissive wife. Not to mention the haste of their marriage. And her dad refused to financially support them.
This actually led to Elizabeth and Andrei getting married even sooner than they originally planned so he could start working. The couple tied the knot in January 2019, and later welcomed a daughter named Eleanor Louise.
Elizabeth and Andrei's drama with the Potthast family hasn't changed
Ever since Elizabeth and Andrei joined the 90 Day Fiancé franchise, her siblings — Charlie, Becky, and Jenn — have had their suspicions. They've looked into Andrei's criminal history, and they don't trust his intentions with their father Chuck.
The tension in the most recent season revolved around Andrei's desire to work with Chuck in the family's house flipping business. They don't want him cutting in on the profits, and the Potthast family has been extremely vocal with their objections.
TLC cameras have captured multiple Potthast family blowouts, but nothing ever seems to change. This has caused many fans to wonder if the drama is scripted.
'90 Day Fiancé' fans think the Potthast family drama is fake because the fights always happen when cameras are rolling
The first reason that 90 Day Fiancé fans think the Potthast drama is fake is that the fights always take place when TLC cameras are rolling. In episode after episode, the same drama is recycled. And it feels to many viewers like they are watching the same thing over and over again.
As ScreenRant points out, cameras always seem to conveniently catch when one Potthast sibling makes a comment that causes everyone to freak out. One sibling will call out Andrei, then Elizabeth rushes to his defense.
What makes this especially odd for fans is that Elizabeth often complains to her siblings about her husband. The drama comes across as contrived, as if they are characters in a TV show and saying lines for the camera.
The Potthast family fights also seem a bit over the top
In addition to their fights being conveniently filmed, the spats always escalate quickly and way more than they should. The smallest comment can lead to an explosive family fight, and it can happen in a matter of seconds.
When they don't sound like they are reading lines from a script, the Potthast family will smirk while arguing. It comes across as if they are faking their reactions for TLC cameras. Some fans theorize that the Potthast family wants their own spinoff. So, they believe they are faking and exaggerating situations to get more attention.
Elizabeth and Andrei's social media profiles look completely different what fans see on '90 Day Fiancé'
The third reason fans think Elizabeth and Andrei's drama with the Potthast family on 90 Day Fiancé: Happily Ever After? is completely fake is the glaring hypocrisy on their social media profiles. They are always fighting on television. But on social media, they look like one big happy family.
For example, during season 6 of Happily Ever After?, the Potthast siblings got into a heated argument about Andrei while on a yacht. But in the pics posted on social media from that same trip and that exact same yacht, the siblings looked like they were having a blast. 
There was also a stark contrast between photos from Eleanor's birthday party posted on social media and the footage that was aired on 90 Day Fiancé.
The 90 Day Fiancé franchise airs Sunday and Monday nights on TLC.