3 of Ree Drummond's Easiest Potato Salad Recipes
Ree Drummond potato salads that don't require lots of ingredients or lots of time include her Perfect Potato Salad, Jalapeño Popper Potato Salad, and Creamy Lemon Potato Basil Salad.
TL;DR: 
Some of Ree Drummond's potato salad recipes are simpler than others.
Ree Drummond's Creamy Lemon Potato Basil Salad recipe doesn't call for many ingredients. 
The cookbook author's Jalapeno Popper Potato Salad and Perfect Potato Salad are among her easiest potato salad recipes.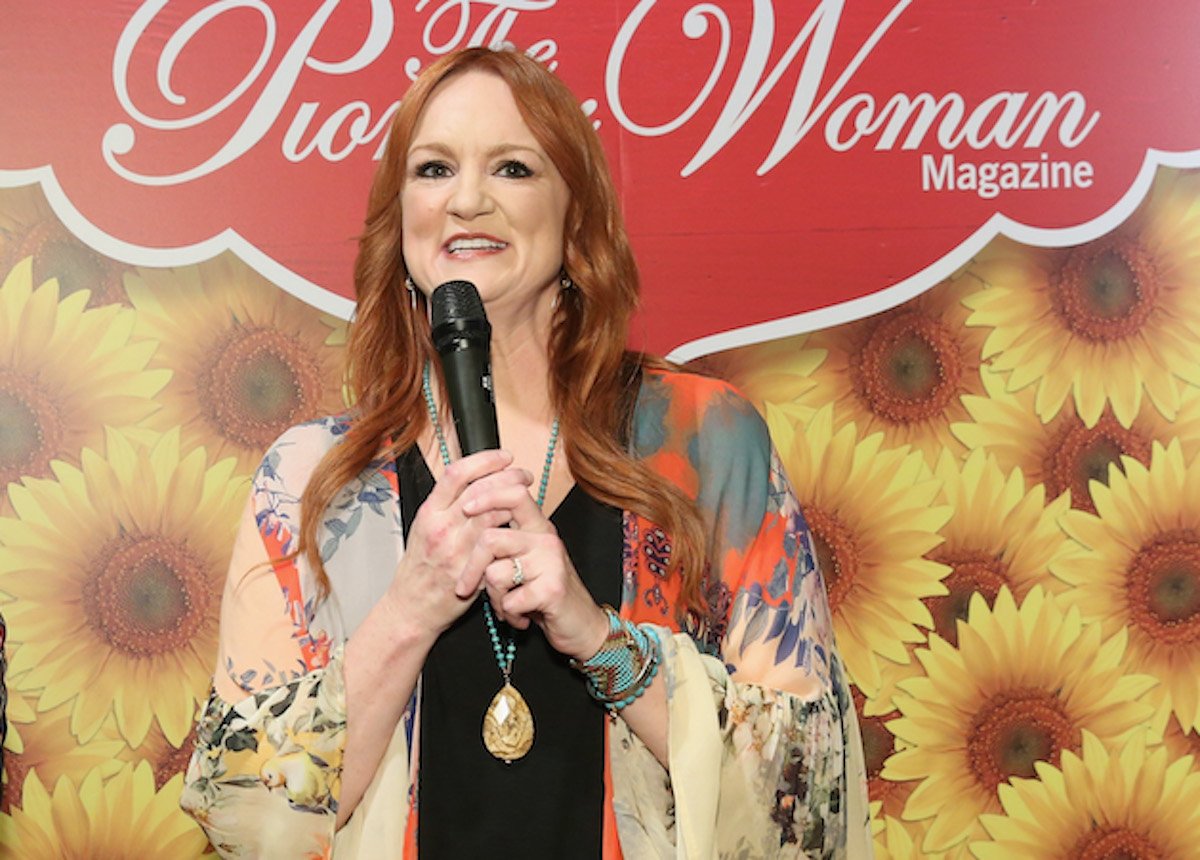 Ree Drummond's potato salad recipes are many. She has a potato salad recipe for practically every occasion. Just flip through the pages of her Pioneer Woman cookbooks. There's grilled potato salad, pressure cooker potato salad, and more. But for those days where it's all about simplicity, turn to easy potato salad recipes from the Food Network star. 
1. Ree Drummond's Creamy Lemon Potato Basil Salad
Love basil and all things lemon? Drummond's Creamy Lemon Potato Basil Salad is a combination of the two. And unlike some of Drummond's potato salad recipes with long ingredient lists, this one is simple. 
According to Food Network, this particular potato salad recipe from the former food blogger calls for only nine ingredients. Drummond boils the first ingredient, potatoes, in a pot until they're tender but firm. Then she toasts the second ingredient, pine nuts. 
The Pioneer Woman host combines the remaining ingredients — lemon juice, mayonnaise, salt, pepper, pesto, and olive oil — in a bowl, leaving the basil aside. Then she coats the potatoes in the dressing, adding more to taste. A sprinkle of pine nuts and Drummond's potato salad goes in the fridge. Before serving, she garnishes the top with fresh basil. 
It requires nine ingredients, 15 minutes of prep time, and two hours in the fridge. Not exactly one of Drummond's 16-minute meals but an easy one nonetheless. 
2. The Pioneer Woman's Jalapeño Popper Potato Salad 
Add some heat to the classic side dish with Drummond's Jalapeño Popper Potato Salad. This one has a slightly longer ingredient list than the Creamy Lemon Potato Basil Salad, but it's still easy to make. 
Once again, Drummond's potato salad recipe starts with what else besides potatoes. According to her official Pioneer Woman website, she boils chopped russet potatoes before mashing them. Meanwhile, she cooks bacon in a skillet and sets it aside to cool. Then it's on to flavoring the potatoes with bacon, cheese, mayonnaise, pickled jalapeños, gherkins, mustard, hard-boiled eggs, scallions, salt, and pepper. 
Topped with crumbled bacon, Drummond's potato salad can be served warm or cold.
3. Ree Drummond's Perfect Potato Salad 
Now for the Pioneer Woman's version of classic potato salad known as Perfect Potato Salad. Drummond called it "plain" but "absolutely scrumptious" in a 2009 Pioneer Woman blog post. 
It's made with 10 ingredients, most of which are standard for potato salad. The Super Easy cookbook author uses potatoes, mayonnaise, and mustard. Pickles, green onions, and spices are on the ingredient list too. Unlike the aforementioned Drummond potato salads, this one doesn't require leaving it in the fridge to set. 
The result? "This is the way potato salad should be!" Drummond wrote, describing it as "fluffy, light, flavorful, and packed full of treats."