The 3 Steamiest TV Kisses
Every great onscreen romance is sealed with a passionate embrace. Here are three of the hottest TV kisses we've ever seen.
Characters are the heart of beloved TV shows. Through their trials and triumphs, audiences cheer on fan favorites as the characters' stories unfold. No matter the show or genre, TV enthusiasts can typically count on a love story, and over the years, there have been some epic ones. And, of course, every romance is sealed with a kiss. Here are three of the steamiest in recent television history.  
'New Girl': Jess and Nick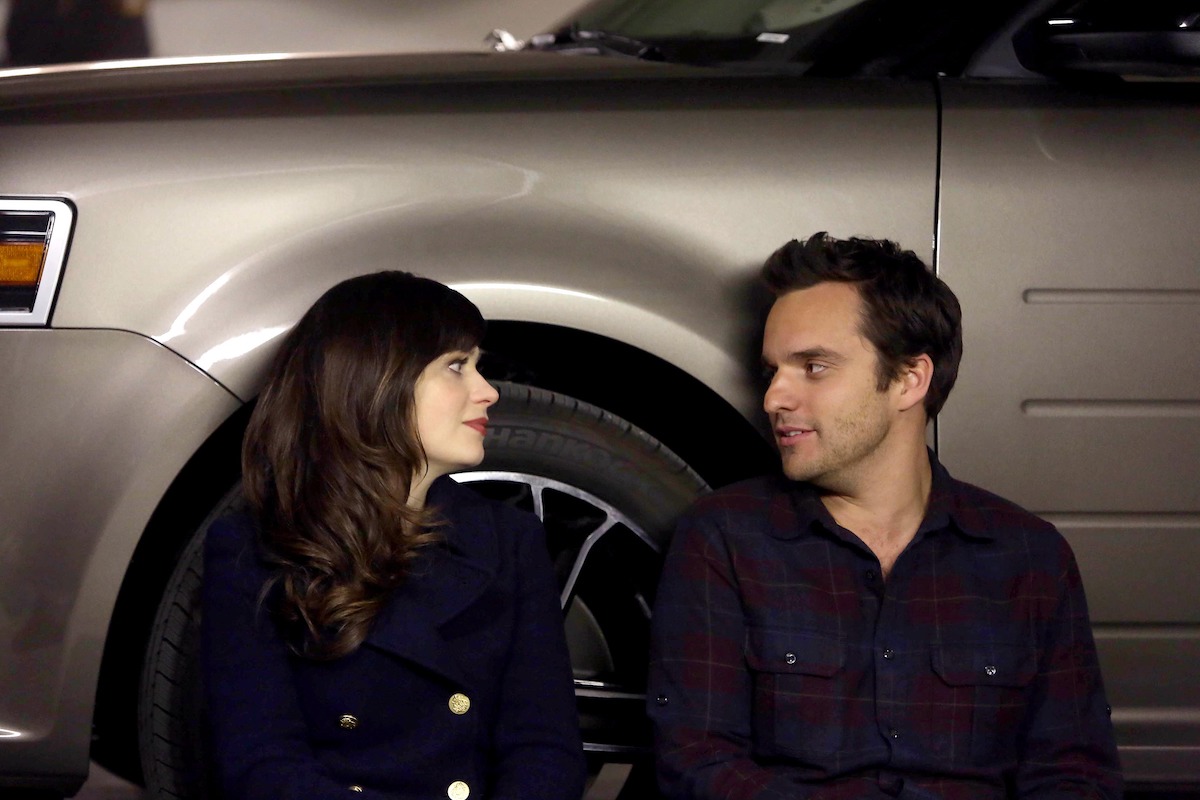 New Girl debuted on Fox in 2011, and the show quickly became a sensation. Zooey Deschanel played the main character, Jess. After a bad breakup, she responded to an ad on Craigslist for three friends looking for a roommate. With time, Nick, Winston, Schmidt, and Jess ended up forming a close bond. Eventually, Nick and Jess realized they had feelings for each other. Jess, an upbeat teacher, and Nick, a grumpy bartender/aspiring writer, had a clear connection. 
After spending much of the first two seasons building a connection and chemistry, the two finally had their first kiss in the episode "Cooler." The friends were playing their trademark game, True American, when, naturally, things began to get out of hand. The game's crazy and unique rules forced Nick and Jess into a room together to kiss. Desperate to avoid the awkward moment, Nick climbed through a window and onto a ledge.
However, later that night, after the game had wrapped up, Nick and Jess locked lips for the first time. Of course, each was seeing someone else at the time. That complicated matters but also made the kiss even steamier. Nonetheless, fans were thrilled to see the two kiss finally, evidenced by the episode's 9.1/10 IMDb rating.
'Shameless': Mickey and Ian
A Showtime favorite, Shameless debuted the same year as New Girl. The TV drama's central character, Frank Gallagher, was an alcoholic fixture on Chicago's South Side. He, his children, and their raw and unapologetic dynamics are just a few of the reasons so many people have enjoyed watching Shameless over the past decade. 
However, the series will soon come to an end. With the final and 11th season underway, fans and followers have been reflecting on the journey and storylines of the Windy City family they've grown to know well.
One of the show's most famous and highly praised storylines follows Ian Gallagher and Mickey Milkovich's relationship. When the two first began seeing each other, Mickey still seemed to be struggling with opening up about his sexuality. However, Season 4's "Hope Springs Paternal" marked a turning point. Mickey and Ian shared a hot and passionate kiss in a club during this episode, and it was iconic for many reasons, AV Club reports. Shameless fans still talk about this kiss today. 
'The Office': Pam and Jim
It's almost impossible to talk about TV couples without mentioning Pam and Jim from The Office. Fans and followers of the NBC series still religiously watch reruns to this day. Dunder Mifflin Paper Company and its unique and hysterical employees were the heart of The Office. The award-winning show offered plenty to like about it, but fans and viewers couldn't get enough of Jim and Pam's storyline. 
Jim, a salesman, spent many of the show's early episodes pining for Pam, the receptionist. Despite her engagement with another man, many viewers found themselves rooting for Pam and Jim. Finally, in the Season 2 finale, after a casino night in the warehouse, Jim and Pam share one of TV's most epic kisses.  
You can watch that episode of The Office and more on Peacock.
What are your favorite TV kisses? Let us know in the comments!