3 Times Kate Middleton Lost Her Cool in Public
See a few rare times Prince William's wife, Kate Middleton, lost her composure in public.
Just about every time we see Prince William's wife, the Princess of Wales (formerly known as Kate Middleton), in public she's full of grace, poised, and smiling. She is, however, only human like the rest of us. And given the fact that cameras are always on her when she's out and about, we have seen some moments where the mom of three lost her cool a bit.
Here are a few times when the Duchess of Cornwall and Cambridge showed some unexpected emotions.
Correcting Prince George for misbehaving at Pippa's wedding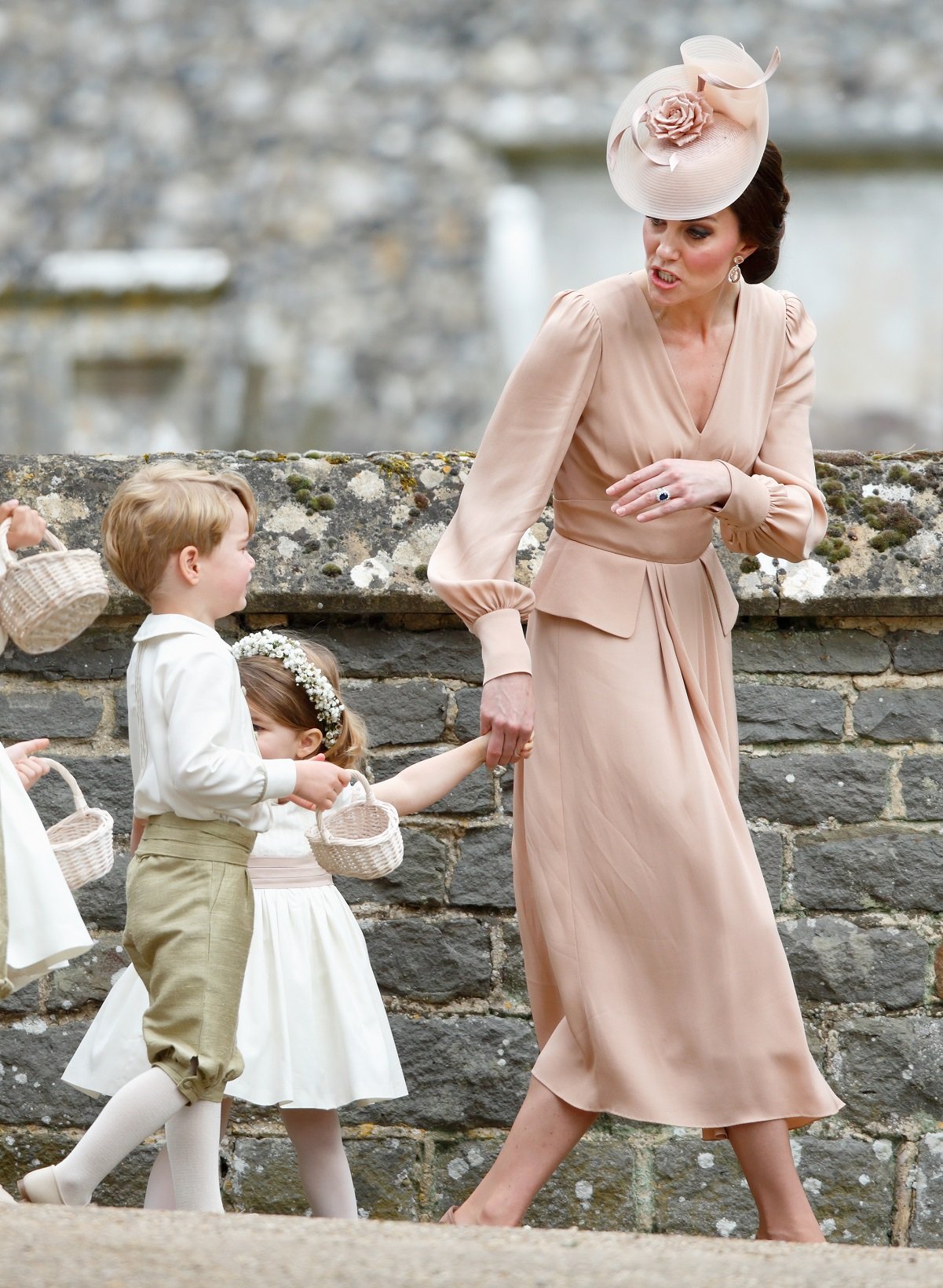 These days Prince George and his sister, Princess Charlotte, are pretty much seasoned pros when it comes to serving as a page boy and a bridesmaid in weddings. The young royals were in Meghan Markle and Prince Harry's wedding party. They also were in Princess Eugenie's when she married Jack Brooksbank, as well as Pippa Middleton's when she wed James Matthews.
At their Aunt Pippa's wedding, George wasn't on his best behavior though, and his mom corrected him outside the church where the paps took photos. According to the Daily Mail via Mirror, Kate noticed the prince purposely stepping on the train of Pippa's gown. Kate was seen scolding her eldest child for his actions, and the end result was a future king in tears.
Having Prince William stay out of it while handling Princess Charlotte's temper tantrum
Another time Kate had to handle one of her children carrying on was when she and William were on a royal tour to Germany and Poland in 2017 with George and Charlotte in tow.
On the final day of the family's visit just before heading home, Charlotte had a full-on temper tantrum on the tarmac in Germany. With cameras rolling, the little princess threw a fit, which included stomping her feet and falling onto the ground. Kate scooped up her daughter before a whole bunch of kicking and screaming went down and carried her around for a few moments to calm her down. At one point Charlotte's dad tried to intervene. But Kate quickly put up her finger to let William know to stay out of it because she had the situation under control.
Scowling at William during his speech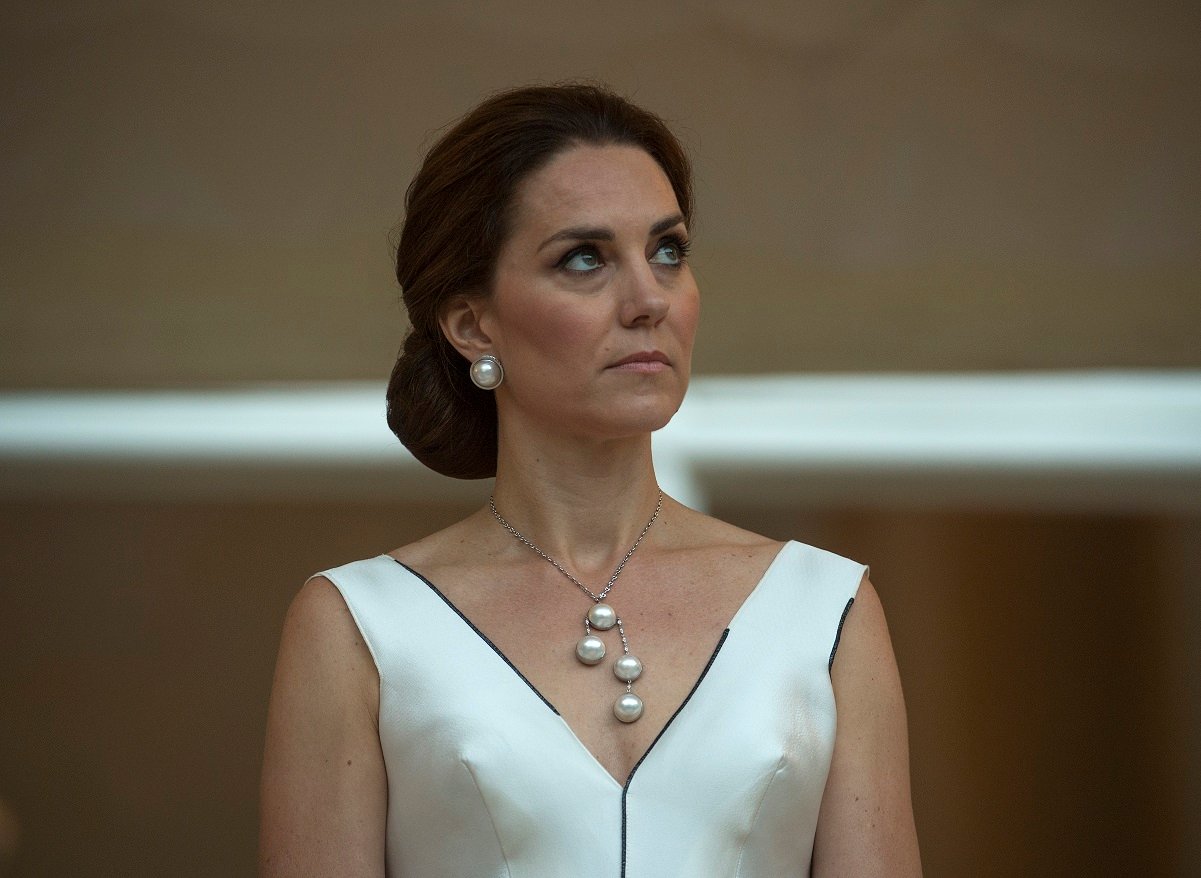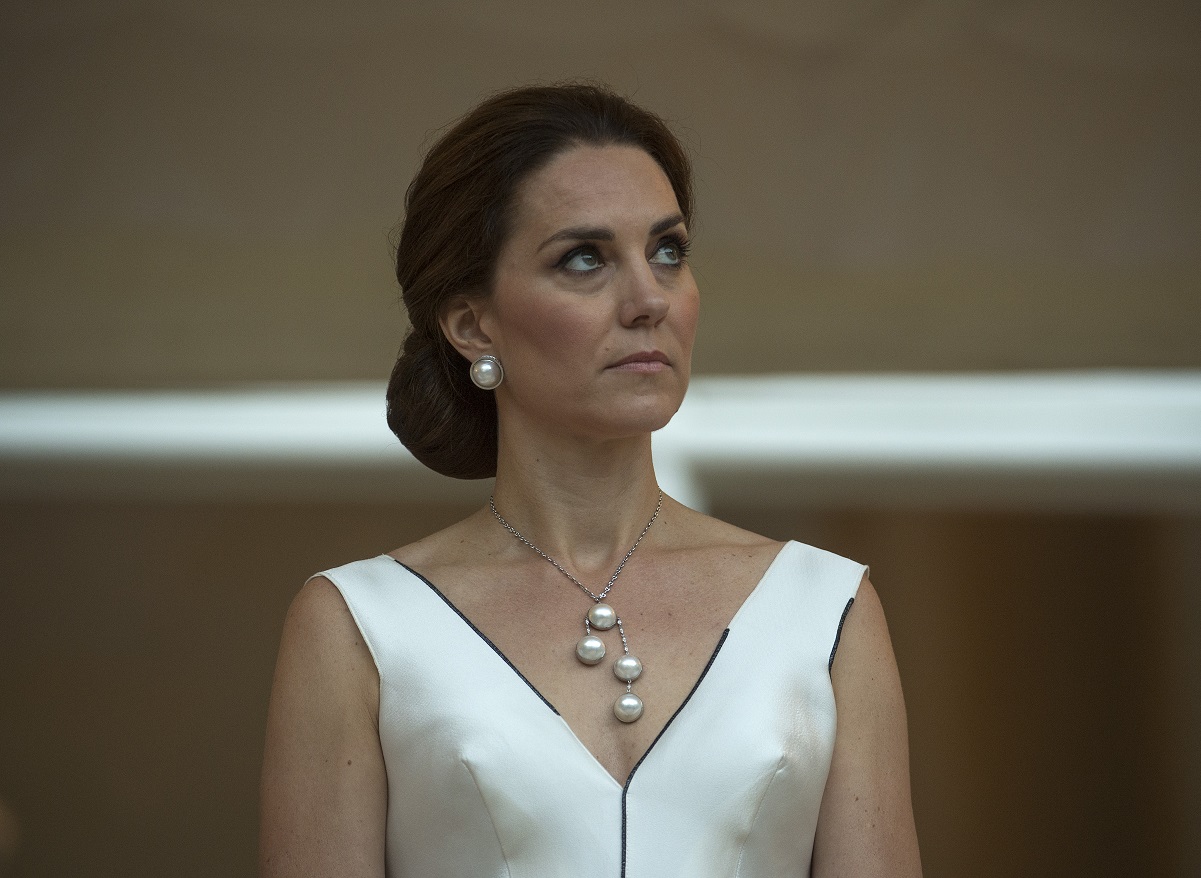 During that same trip, the Kate was photographed scowling at her husband as he delivered a speech at a garden party outside Poland's Presidential Palace. It's unclear what the scowl seen 'round the world was all about. But again, this was a tour their kids were on, so maybe the princess was just tired.
After not looking like her usual self, her smiles and laughter returned while mingling with other guests at the event when William finished up his remarks.