3 Top 'Ellen Show' Producers Fired Amid Slew of Allegations, Another Show Favorite Promoted In Their Place
Ellen DeGeneres is trying to take control back of The Ellen DeGeneres Show. The "Ellen" brand has been tarnished by a slew of recent "toxic work environment" allegations but the comedian is addressing concerns through virtual meetings. While "misconduct" investigations continue, DeGeneres fired three of her top producers to promote new company culture.
Ellen DeGeneres says rumors about her are 'not true'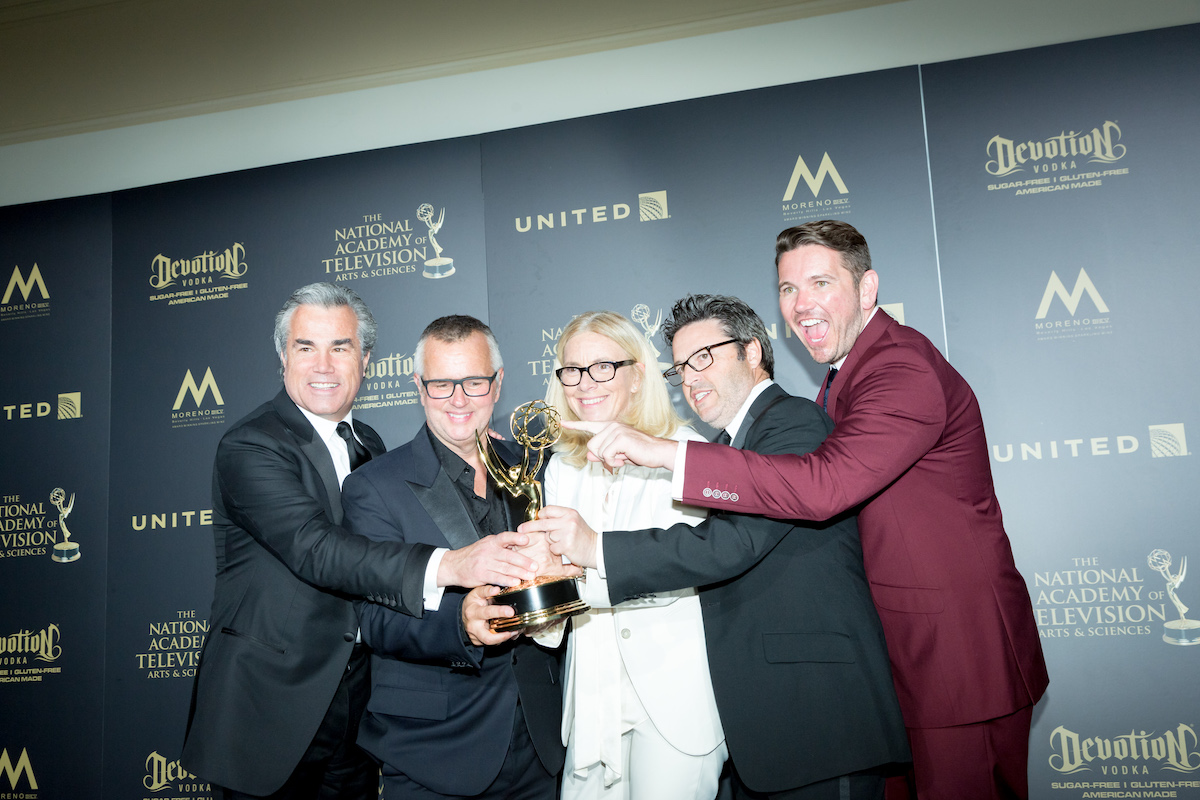 The Ellen Show has been under public fire recently, but some have had issues with DeGeneres for some time. This includes tweets from Comedian Kevin T. Porter and other celebrities who've said DeGeneres is "mean."
Criticism about the show's lack of diversity, racial insensitivity, and sexual misconduct and harassment have recently come to light. Warner Bros. launched an investigation into the anonymous employee complaints after a July 30 report surfaced via BuzzFeed News.
Warner Bros. assigned an HR representative to The Ellen Show as well as a hotline for employees to call in anonymously. During recent meetings, DeGeneres responded to accusations — specifically that they were told not to look her in the eye when in her presence.
DeGeneres said that is "crazy" and "not true." She explained she is an "introvert" and apologized for the current state of things.
Multiple sources, including Variety, stated DeGeneres admitted she was "not perfect," but acknowledged that the allegations about The Ellen Show are "heartbreaking."
While confronting some of the staff's issues, she also stated she is "proud" of the show and declared they will "come back strong" next month."
"This will be the best season we've ever had," DeGeneres said.
When The Ellen Show returns for season 18 in Sept., it will be without three of its top producers.
3 top 'Ellen Show' producers fired
After more than 30 employee complaints, three executive producers were let go. On Aug. 17, DeGeneres announced the staff changes, via video conference call with more than 200 staffers. The call noted that Ed Glavin and Kevin Leman, and co-executive producer Jonathan Norman would not return.
A Warner Bros. spokesperson confirmed the news — which was expected following their suspension in July. Other executive producers, Mary Connelly, Andy Lassner, and Derek Westervelt, remain. Each has been with The Ellen Show since 2003.
Other sources said Connelly and Lassner spoke on the litney of complaints. Warner Bros interviewed "more than 100 people connected to the show," and found "no evidence of systemic racism." Still, the staff and DeGeneres will "participate in diversity and inclusion workshops."
The firings of EP's came after multiple former employees came forward, alleging inappropriate touching and comments on various occasions. The complaints also alluded to "fear" and "intimidation" tactics, as well as Glavin's use of "a button" at his desk that "remotely shut his door during reprimands."
Leman and Glavin also "parted ways" with DeGeneres's spinoff shows, including Ellen's Game of Games. Both denied "any kind of sexual impropriety." Glavin has not commented, but all three have since made their Instagram profiles private.
Stephen 'tWitch' Boss promoted to new EP
Amid the tense conversations with staff, DeGeneres promoted resident "DJ" Stephen "tWitch" Boss to co-executive producer. Meanwhile, David McGuire, executive vice president of programming at Warner Bros., said in a statement to BuzzFeed:
We promised you change and a new culture, and we are absolutely committed to that. Many of you have spoken with WarnerMedia's investigators, and we thank you for your honesty. And though the investigation is nearing its conclusion, our willingness to confidentially hear your thoughts is ongoing.

We heard loud and clear that communication needs to be better, at every level. The EPs are already taking steps to make our communication more frequent and effective. I hope this note is another way we are showing our commitment to do better.

BuzzFeed
DeGeneres and staff also did not take questions during the videoconference call, Variety reported. DeGeneres vowed to meet with smaller groups of staffers at some point in the near future. Neither DeGeneres nor Boss has released a statement since the Aug. 17 firing. However, fans flooded Boss's Instagram comments with their congratulations and support.