3 Years of 'Reputation': The Songs Taylor Swift Calls 'the Moments of My True Story'
Singer-songwriter Taylor Swift's album 'Reputation' celebrated its third anniversary in 2020. These are the most autobiographical songs from it.
On November 10, 2017, Taylor Swift released her sixth studio album, Reputation. The musician refused to do interviews during this time. Instead, the album spoke for itself — a play on the persona she was assigned by the media and those who disparaged her. But there are also songs about her then-budding relationship with Joe Alwyn.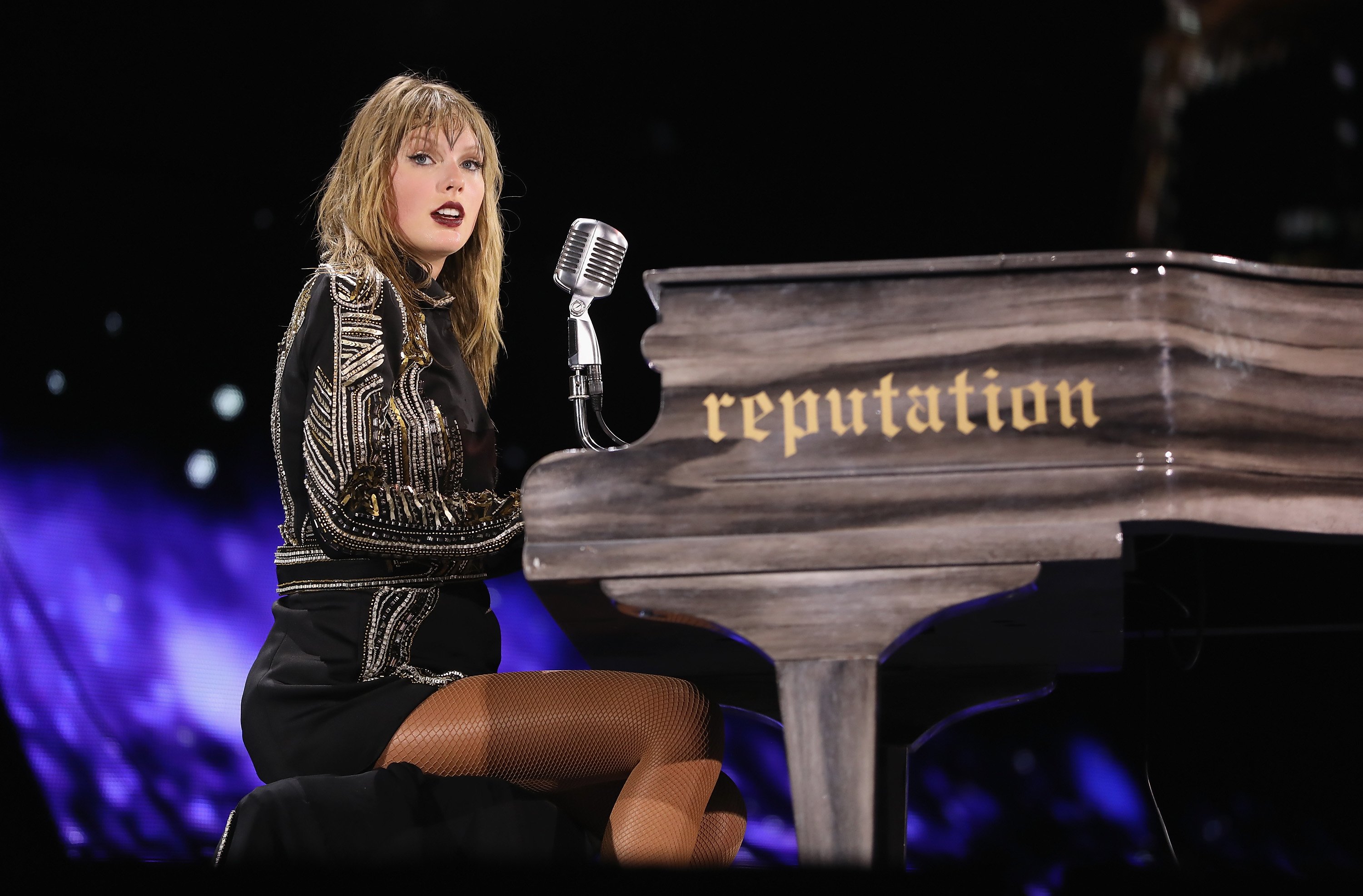 "The one-two punch, bait-and-switch of Reputation is that it was actually a love story," Swift told Rolling Stone. "In some of the worst times of my career, and reputation, dare I say, I had some of the most beautiful times," she added. These are the Reputation tracks Swift deemed "the moments of my true story."
'Delicate'
On "Delicate," Swift sings about the beginning of a relationship — when everything is exciting and new, but also uncertain. She's worried about scaring off Alwyn by admitting how much she cares about him. "Is it cool that I said all that? Is it chill that you're in my head? 'Cause I know that it's delicate," she sings in the chorus.
"Delicate" is Swift's final U.S. single off the album. A music video, in which the singer dances in various locations, seemingly invisible to those around her, premiered in March 2018. The symbolization is that she no longer cares what people think about her — a fitting conclusion to the Reputation era.
'New Year's Day'
Swift closes out Reputation with a slower yet uplifting track. "We threw a big New Year's Eve party in London this year," she said at her secret sessions (via iHeartRadio) of the inspiration. "I think there's something even more romantic about who's gonna deal with you on New Year's Day…I think that states more of a permanence."
Given when Swift said this, as well as the location of said party (London, Alwyn's home city), it's clear who she wrote the song about. However, two lines — "Please don't ever become a stranger whose laugh I could recognize anywhere" and "Hold on to the memories, they will hold on to you" — were written "a long time" ago.
'Call It What You Want'
The album's first two singles — "Look What You Made Me Do" and "…Ready For It?" — played into the revenge narrative. But Swift dropped this with subsequent promotional singles, including "Call It What You Want." After all, she remains well known for her love songs. And this track fits the bill.
Some fans were disappointed the song never received a music video. But Swift made up for that in a unique way. In the documentary Miss Americana, she's filmed singing the tune to an unseen party (insinuated to be Alwyn), gesturing to them as she sings, "at least I did one thing right." During one chorus, she mouths, "I love you" at him.
'Dress'
There was some debate about who one of the sexier songs of Reputation is about. With "Dress," Swift sings about her desire for Alwyn before becoming a couple and how they kept their interactions a secret. "Only bought this dress so you could take it off," she sings in the chorus.
"This song was one of those things where almost every line is something that I came up with like a year before, and then when I was writing the song, I just cherry picked," Swift explained at the Secret Sessions. "And I was really proud of the hook of this because it sounds like a pickup line, and yet it is a love song about deep and tender feelings."