30 Rarely Seen Photos of Marilyn Monroe
On the surface, Marilyn Monroe was a famous actress, comedienne, singer, and model. But just beneath this perfect veneer of fame she was an enigma: a talented yet relentlessly unhappy woman who was seeking approval and true love. She tried to find it in her work, in her multiple marriages, and eventually in illicit substances. One thing that never changed in her lifetime? She was a star, through and through.
1. Marilyn Monroe had a tough childhood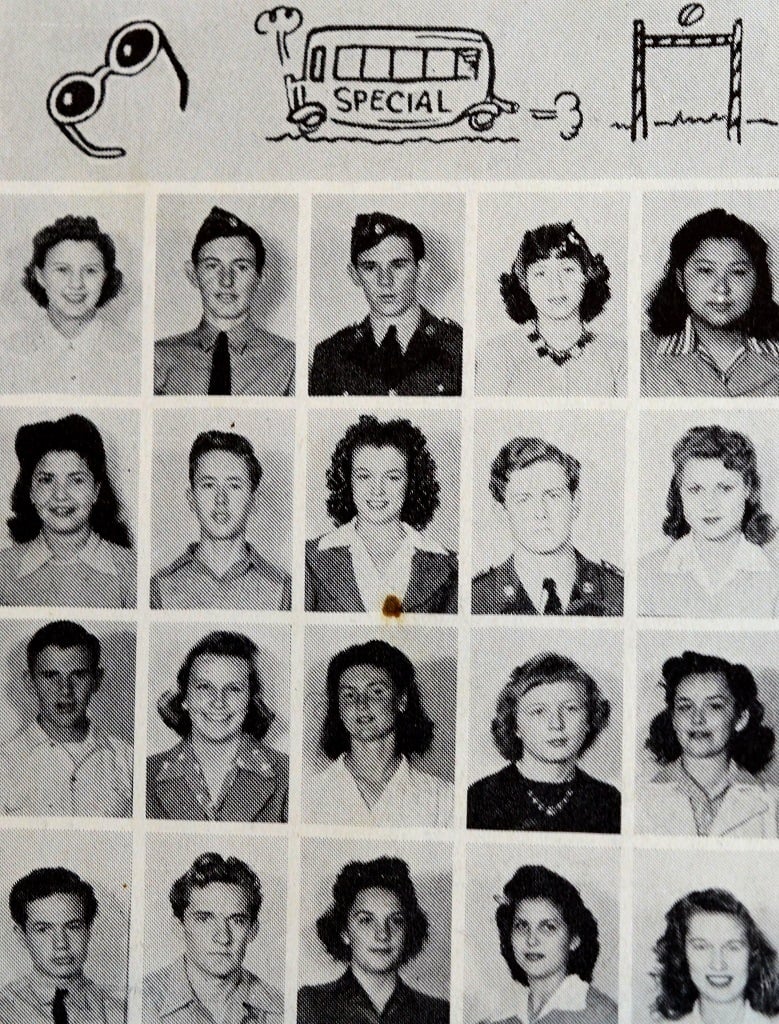 The woman who eventually became Marilyn Monroe was born Norma Jean Mortenson on June 1, 1926. Her mother was a film cutter at Consolidated Film Industries and her father's identity remains a mystery to this day. He got on his motorcycle and disappeared before Marilyn was even born. She later became Norma Jean Baker when her mother changed her last name later when she remarried.
Next: Her family life was challenging.

2. She didn't have a stable family life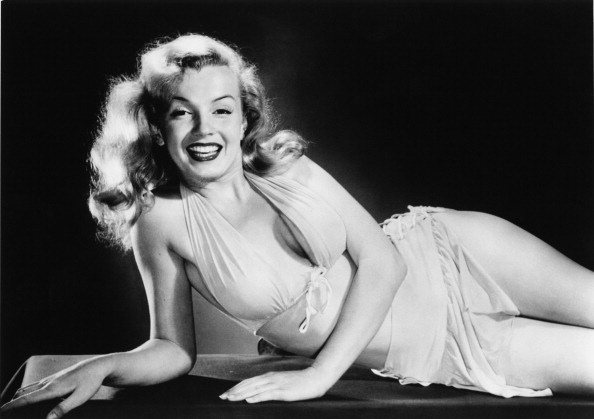 Her mother Gladys was both mentally and financially incapable of caring for her daughter, so Norma Jean was placed with a foster family until she was 7. Gladys later regained custody after getting her life together but had a mental breakdown and was diagnosed as a paranoid schizophrenic shortly after. She was committed to a state mental hospital and her daughter was eventually put in the Los Angeles Orphan's Home.
Next: She got married before she was an adult.

3. Monroe married at a very young age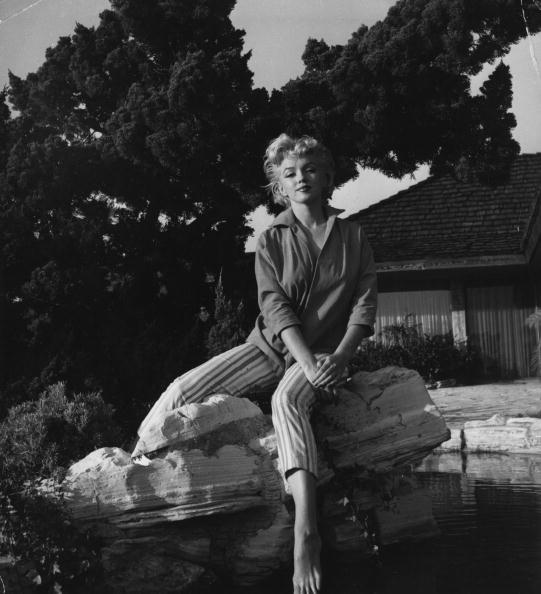 Young Marilyn hated living in the Orphan's Home and was pleased to be taken in by her mother's best friend, Grace Goddard. However, that sense of relief was short-lived. Shortly after she moved into her new home, Grace's husband began molesting her.
Norma Jean went to live with Grace's elderly aunt, but she was too old to take care of a young girl. Eventually, she was left with two options: return to the orphanage she detested or get married at the tender age of 16. She chose the latter.
Next: Her modeling career took off.

4. She started modeling shortly after she got married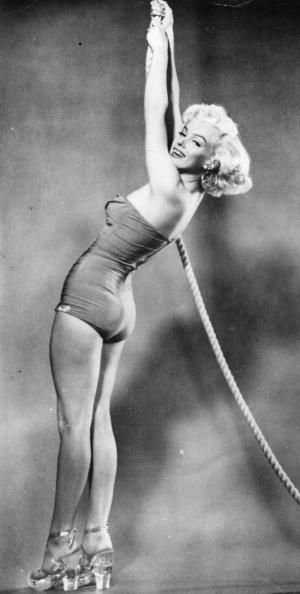 Norma Jean got married to a neighborhood friend named James Dougherty just to escape a return to the orphanage. They didn't exactly have a conventional marriage – he joined the military and she began her modeling career, not leaving much time for romance. The duo divorced in 1946.
Next: She always wanted to do this one thing.
5. She knew she wanted to be an actress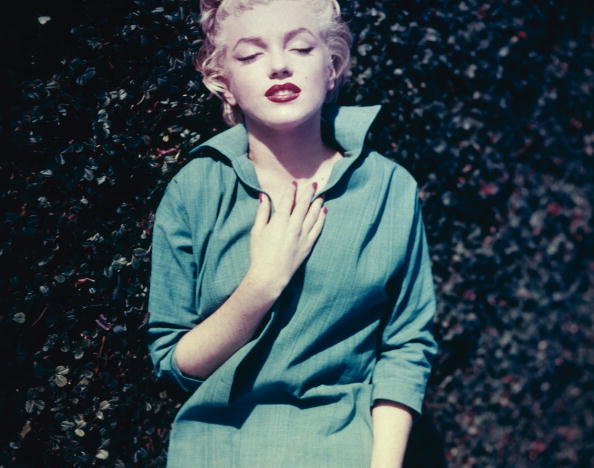 Marilyn Monroe caught the eye of R.K.O Pictures studio head Howard Hughes thanks to her swimsuit modeling shoots and dyed blonde hair. He offered to give Marilyn a screen test, but an agent encouraged her to target Twentieth Century Fox instead because they were a more legitimate studio.
Next: Marilyn Monroe didn't give up easily.

6. Marilyn Monroe wasn't an instant star — but she kept trying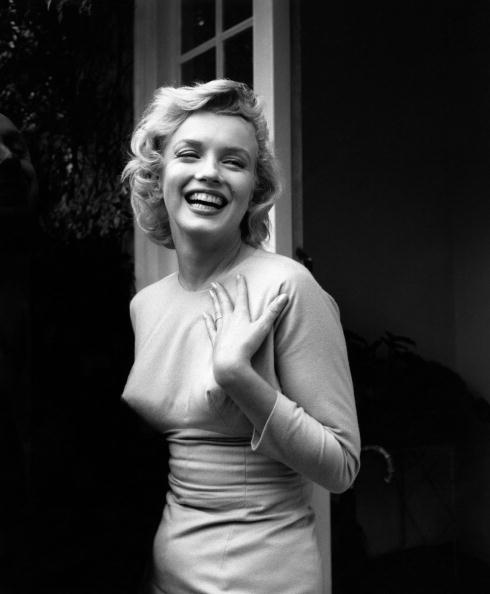 Marilyn's first foray into film happened with a bit part in The Shocking Miss Pilgrim in 1947. Her second film, Scudda Hoo! Scudda Hay!, was particularly terrible and two of the three scenes she was in ended up getting cut anyway. Fox did not renew her contract.
Next: It wasn't easy, but she was determined to do this.

7. She worked hard on perfecting her craft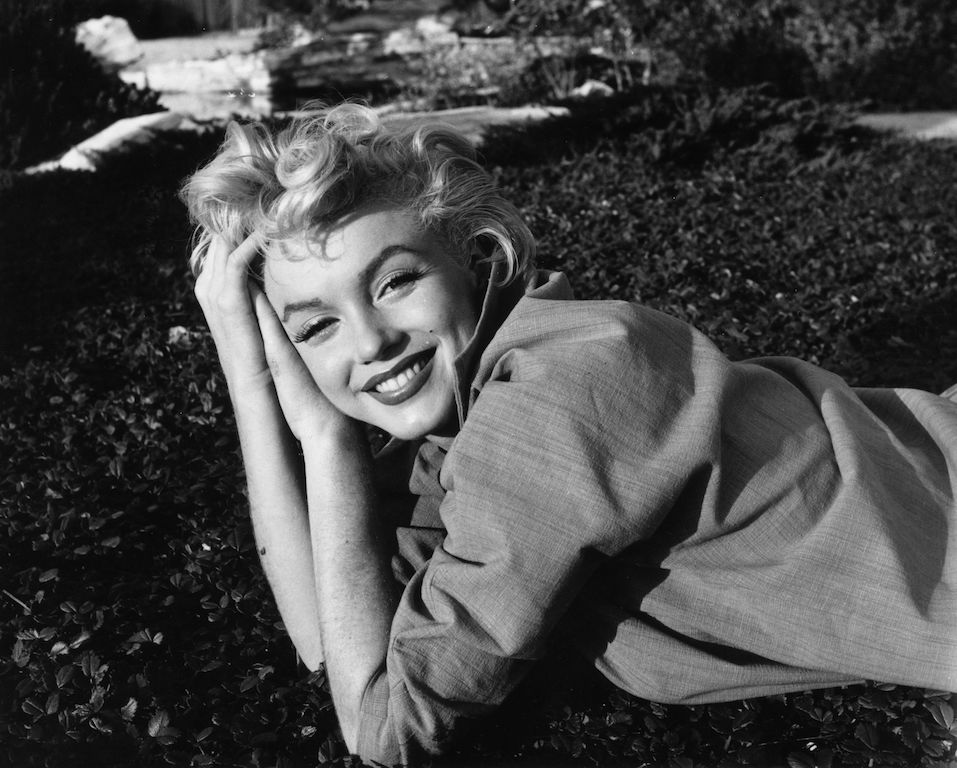 The actress started studying at the Actors' Lab in Hollywood and taking literature courses at UCLA downtown. She got a six-month contract with Columbia records and eventually launched her career when she got to sing three numbers in the movie Ladies of the Chorus (1948).
Next: Here's part of how she became a sex symbol.

8. Marilyn Monroe made a splash posing in Playboy Magazine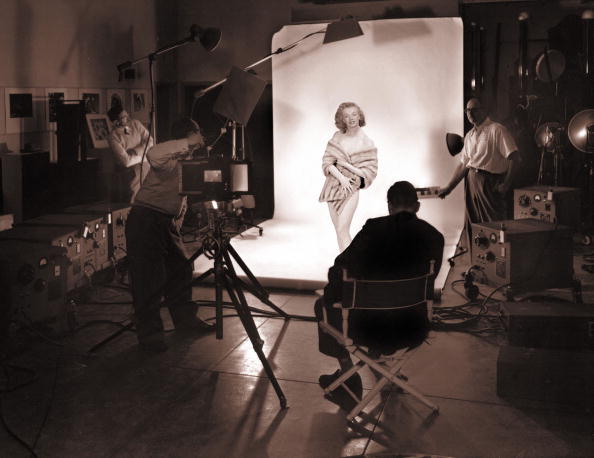 One of the biggest boosts to Marilyn Monroe's career? The now infamous Playboy photo shoot that was released in 1953. It was the magazine's first of many centerfold spreads and put Marilyn Monroe on the minds of so many avid fans of the magazine.
Next: Everyone loved to watch her.
9. Audiences were entranced by her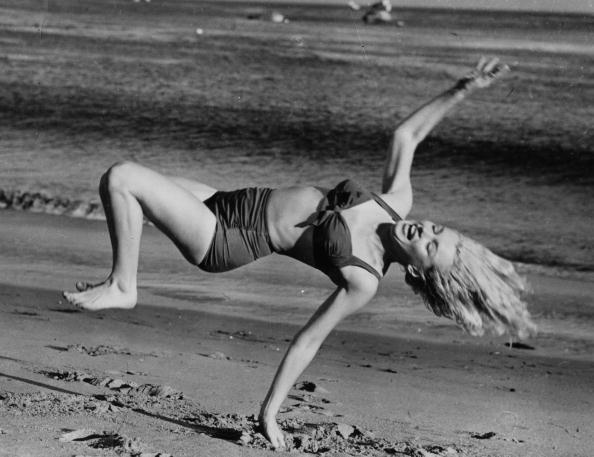 Marilyn Monroe was given small parts in a few other films before she achieved sex symbol status after her performance in Niagara (1953) and Gentlemen Prefer Blondes (1953). She went from fighting to get the recognition she craved to becoming a household name practically overnight.
Next: Not everyone who wants to be famous has this trait.

10. She had the 'it' factor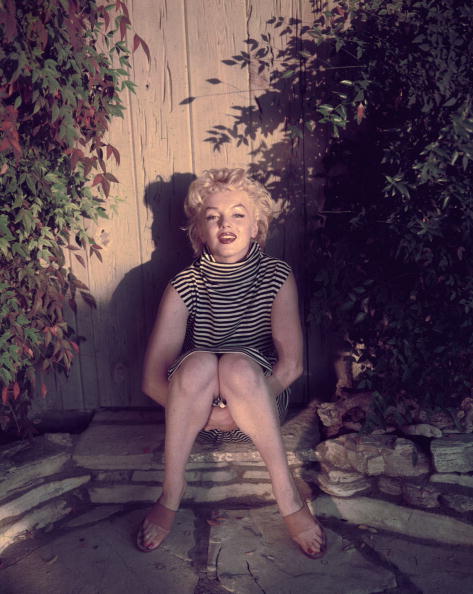 Once Marilyn Monroe found her signature look and began captivating audiences, there was no stopping her. She exuded a rare combination of sexual energy and childlike innocence that people were automatically drawn to. The film The Seven Year Itch has one of the most famous scenes of all time when Marilyn holds down her billowing white dress above a subway grate.
Next: She wanted to be taken seriously.
11. She was good, but wanted to get better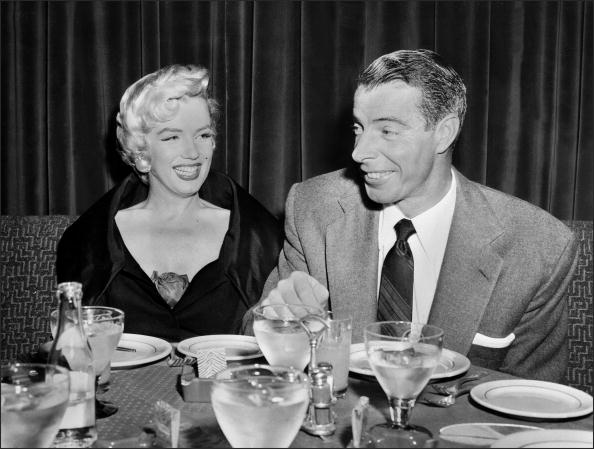 The stunning siren may have been a sex symbol, but she had higher aspirations in mind. After she performed in The Seven Year Itch in 1955, the actress attended the New York Actor's Studio to hone her craft. Critics were blown away by the difference between her skills in her next film, Bus Stop (1956).
Next: She moved on to her next marriage when she married this famous athlete.

12. Marilyn Monroe married Joe DiMaggio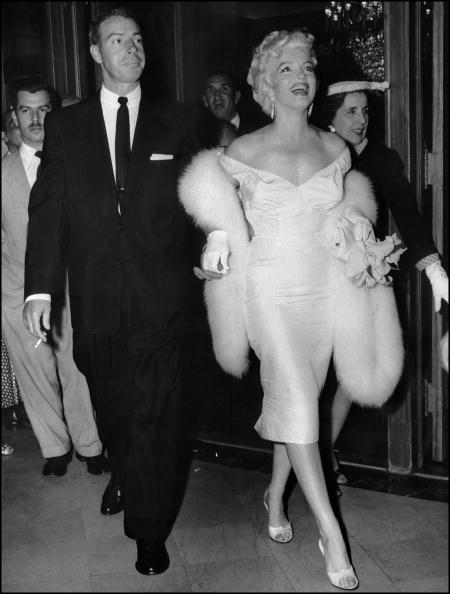 Her second marriage was over almost as quickly as it started – she married and divorced baseball legend Joe DiMaggio in 1955. Supposedly Monroe went into the relationship knowing it would be difficult but wanting to try anyway. She always wanted to be out and about while he was content to stay home. He also wasn't too happy about his wife's sex symbol status. In the end, the marriage only lasted 8 months.
Next: She wasn't reliable for this.

13. No one could count on her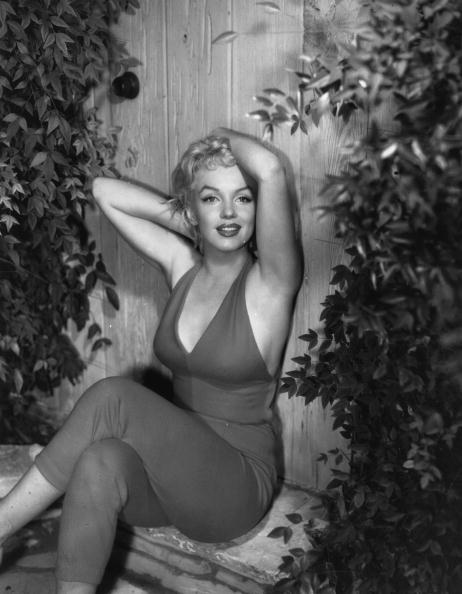 The actress was notoriously difficult to work with and even got fired more than once for skipping work and delaying filming. She lost roles in the films Be Very, Very Popular and The Girl in the Red Velvet Swing due to her unpredictability and frequent illnesses, which may or may not have been fictional.
Next: She tried these different type of films.

14. She took a shot at more serious acting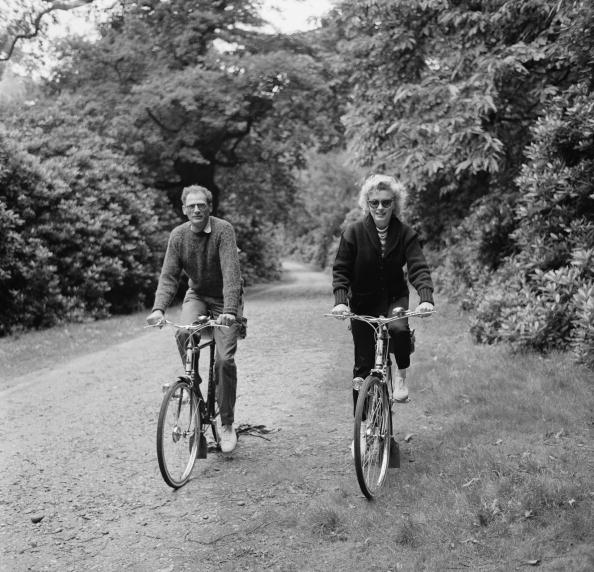 Bus Stop (1956) was Marilyn Monroe's first foray into dramatic acting that didn't rely on her comedic nature or a sexy demeanor. The film was the jumping off point for Marilyn's new focus as a serious actress to be reckoned with – so much more than just a pretty face.
Next: Marilyn Monroe loved this type of person.

15. Monroe was drawn to intellectuals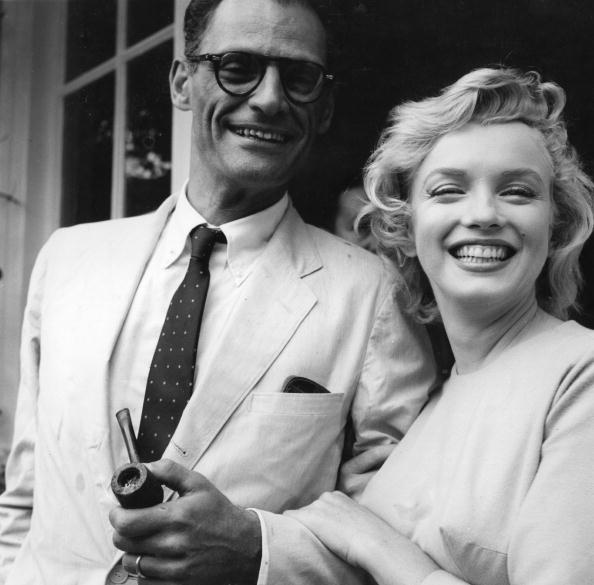 Not one to stay single for long, Marilyn Monroe married her new husband, playwright Arthur Miller, in 1956. The union proved to the world that she was taking herself more seriously and expected others to do so, too. The pair traveled to England where she starred in The Prince and the Showgirl with Laurence Olivier.
Next: This was her best film genre.

16. Still, Monroe shined brightest in comedies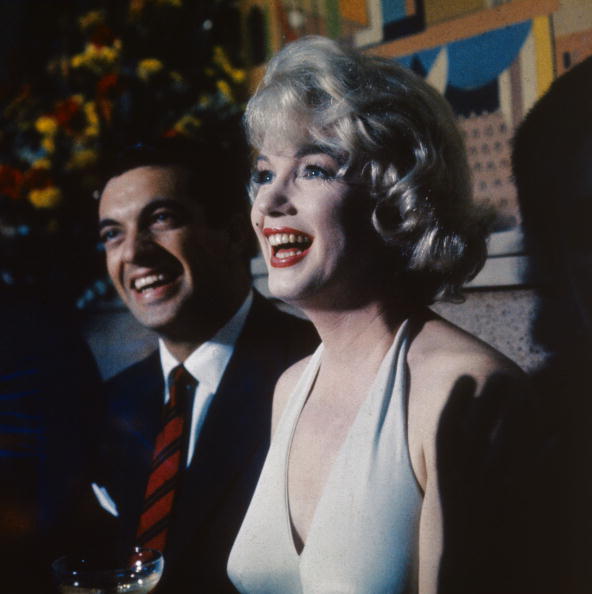 One of the greatest hits of Marilyn Monroe's career was Some Like It Hot (1959) with Tony Curtis and Jack Lemmon. Critics absolutely adored the comedy, in which Lemmon and Curtis pretend to be women in an all-girl band. It was the only film Monroe was in that year.
Next: Not every movie was a hit.

17. Her career hit a sour note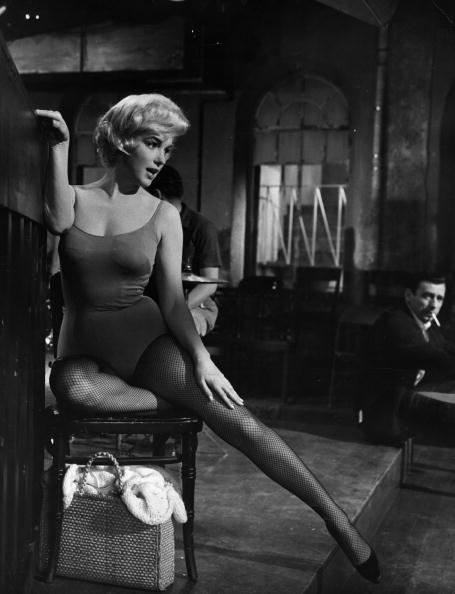 Critics had less than favorable things to say about George Cukor's film Let's Make Love, which Monroe starred in with Tony Randall and Yves Montand. It made plenty of money thanks to the star appeal, but it was said to be too slow moving. Monroe's career at this time seemed to be on a downward trend.
Next: This was the last movie she ever made.

18. Her last movie was 'The Misfits'
Marilyn Monroe's final film before her untimely death was The Misfits in 1961. Coincidentally, it was also the last movie appearance for her famous costar in the movie, Clark Gable. He died of a heart attack later that year. Two future projects that were in her schedule ended up not working out.
Next: She lost her chance to act in this film.

19. She got fired from yet another role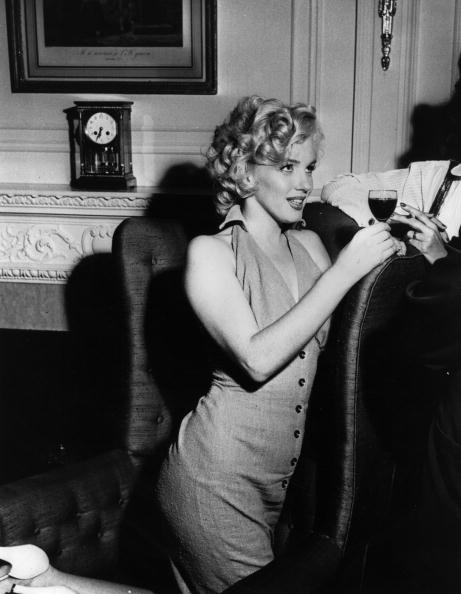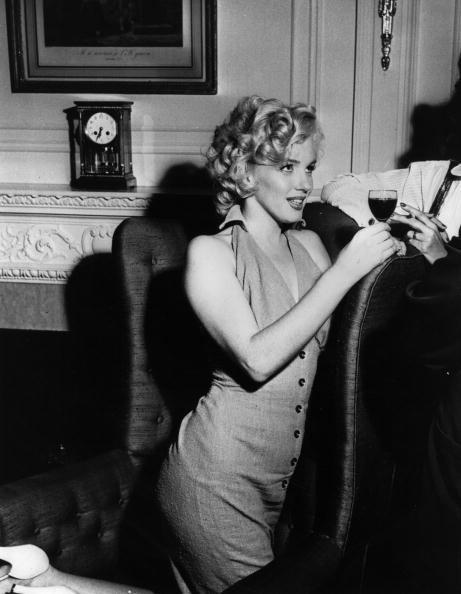 Monroe was selected to star in the movie Something's Gotta Give (1962), but her by now notorious flaky nature made Fox Studios very nervous about the selection. She was later fired from the role when it was determined that even her star power wasn't enough to make up for the thousands of dollars wasted on film delays.
Next: She was hiding so many scars.

20. Her smile hid a multitude of secrets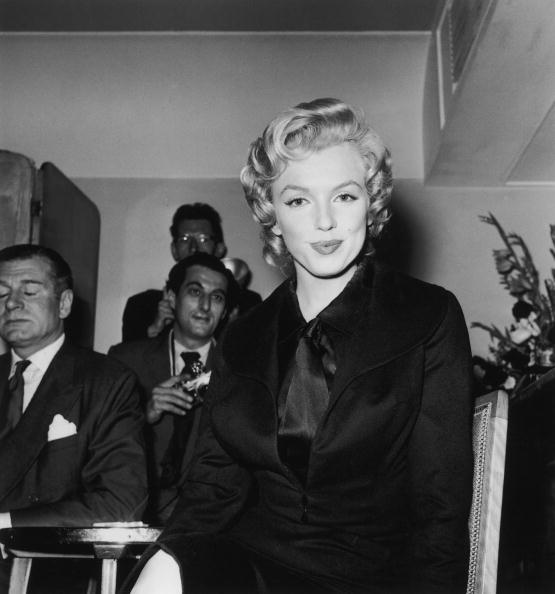 Despite her smiling exterior, Marilyn Monroe possessed a deeply troubled heart that went even deeper than her difficult upbringing. In her life, she suffered two miscarriages and treated her sorrow with pills and alcohol. She also engaged in several high-profile affairs.
Next: She died an untimely death.

21. Marilyn Monroe died of a drug overdose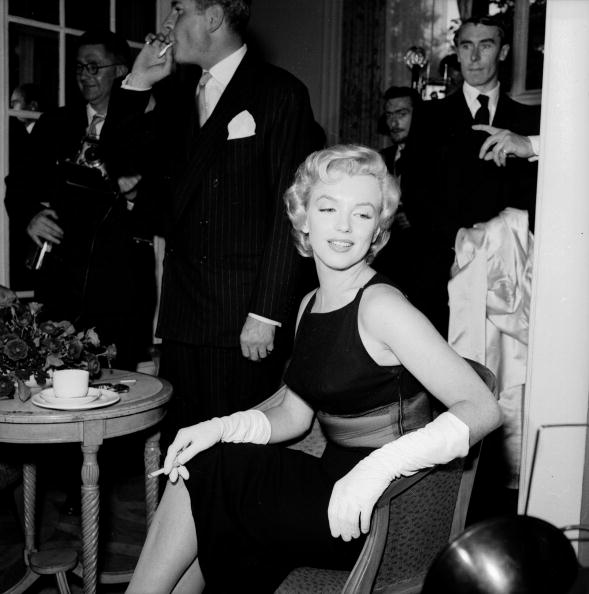 The actress died of a drug overdose on August 4, 1962. Her maid discovered a light under her locked bedroom door and unable to rouse her, contacted police shortly after midnight. Ralph Greenson, Marilyn's physician, could not break down the door and entered the room through the windows instead. The autopsy confirmed that she died from acute barbiturate poisoning.
Next: This is what people remember about her career.

22. Her career was short yet memorable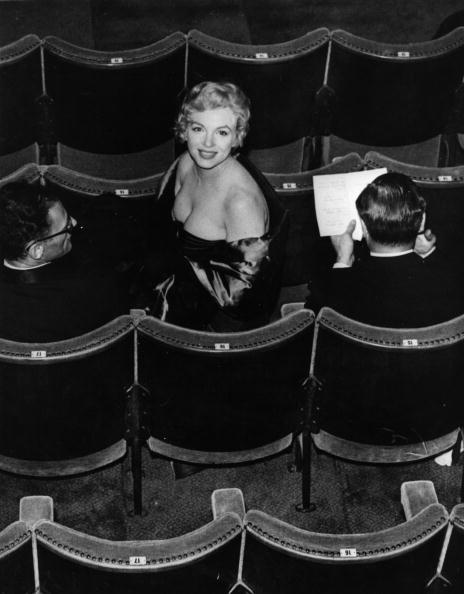 Marilyn Monroe only acted in 30 films over the course of her short career, but that was enough to cement her as a permanent member of Hollywood royalty. Her undeniable charisma, charm, talent, and spark for life drew audiences to her and helped them fall in love over and over. Even though that sunny exterior hid those darker truths.
Next: She'll never be forgotten.

23. Her legacy will never die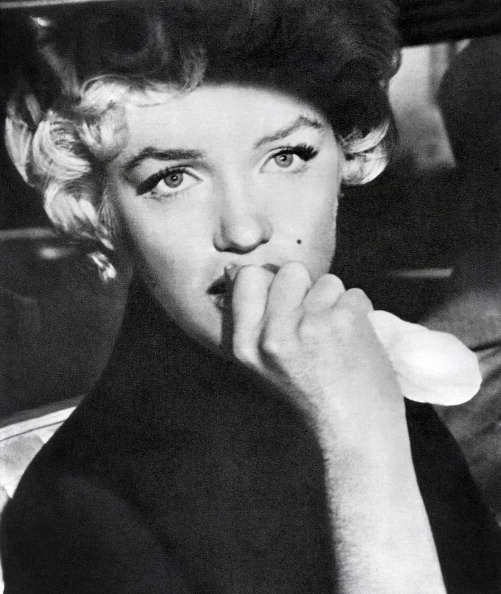 Even now, so many years after her death, Marilyn Monroe's legacy lives on. It's amazing to think about what she may have accomplished and what her career could have become if she would have lived past the age of 36. Would she have made a comeback? Would she have stopped acting? We'll never know.
Next: She always did this one strange thing.

24. Marilyn Monroe referred to herself in the third person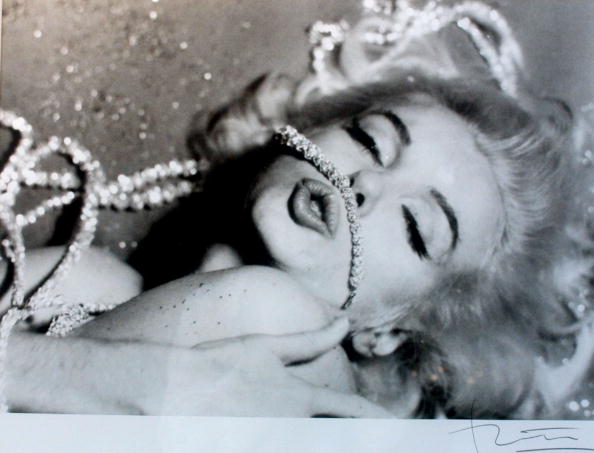 One weird thing about Monroe? She often referred to herself in the third person, almost as if she was detached from her inner self. Other actors often heard her critiquing her own work, saying things like, "Marilyn do this," or "Marilyn wouldn't say that."
Next: Marilyn Monroe almost starred in this famous film.

25. She almost scored this major role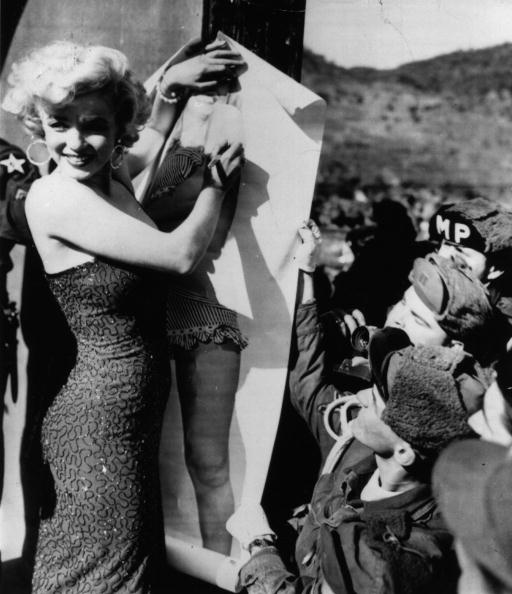 Here's something most people don't realize — Marilyn Monroe was Truman Capote's first choice for the film Breakfast at Tiffany's and she even read for the part. Ultimately, her acting coach talked her out of taking on the project because he didn't think it was a good fit. Capote was upset when Audrey Hepburn scored the role instead.
Next: Here's how she got her stage name.

26. Her name change has a creepy backstory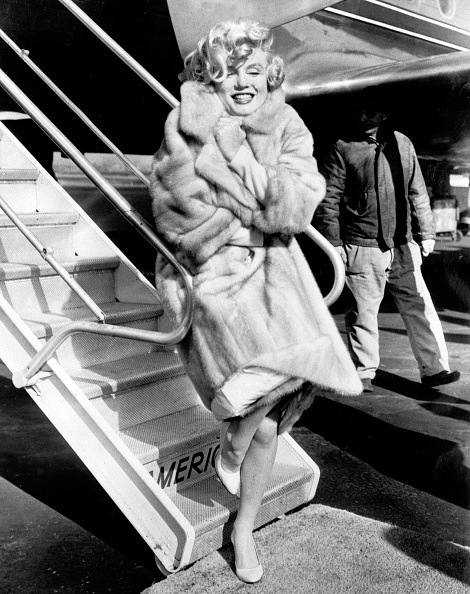 Obviously she changed her name — but why? Monroe is Marilyn's mother's maiden name, while the first name 'Marilyn' came from a studio executive who thought she looked like another actress, Marilyn Miller. The creepy part is that Miller passed away prematurely at the age of 37 while Monroe died at 36.
Next: This was her favorite hobby (besides acting).

27. Marilyn Monroe loved to read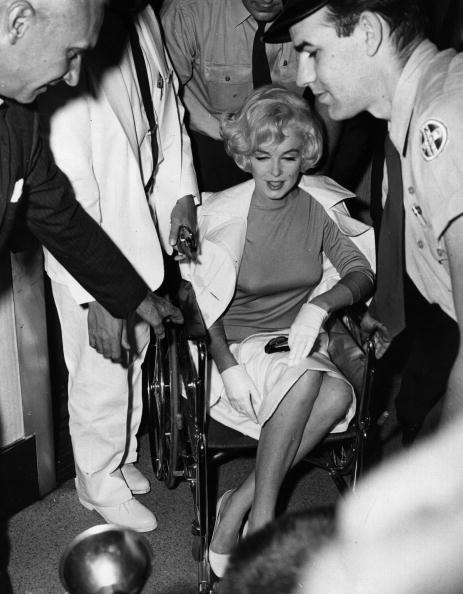 There was so much depth to Marilyn Monroe. A self-professed bookworm, she had more than 400 books at the time of her death, including more than a few first editions. There are so many photos of Monroe in existence, but she always said her favorite ones were any that showed her doing what she loved best — reading.
Next: This proved how scared she was.

28. Her confidence wasn't real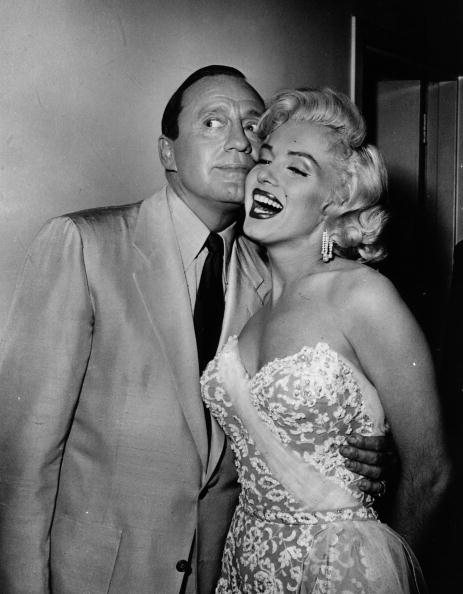 Even though she was a screen actress, Monroe wasn't great at memorizing her lines. But it wasn't a lack of intelligence — it was probably just a side effect of being nervous. As her costar in Bus Stop Don Murray said, "For somebody who the camera loved, she was still terrified of going before the camera and broke out in a rash all over her body."
Next: This is worth a lot of money.

29. Her clothing is worth millions now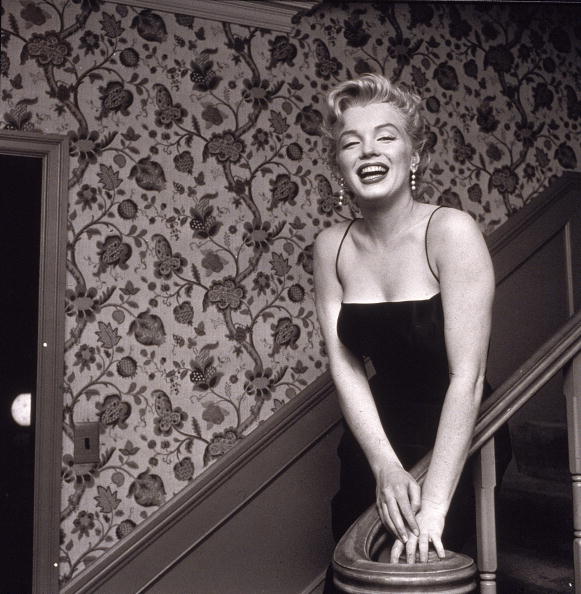 Almost everything Marilyn Monroe wore or touched is worth something, but certain items are more pricey than others. The sparkly gown she wore while singing, "Happy Birthday" to President John F. Kennedy in 1962 was the most expensive piece of clothing ever sold, fetching a cool $1.2 million.
Next: Even in death, people wanted a piece of her.

30. People fought to be buried near her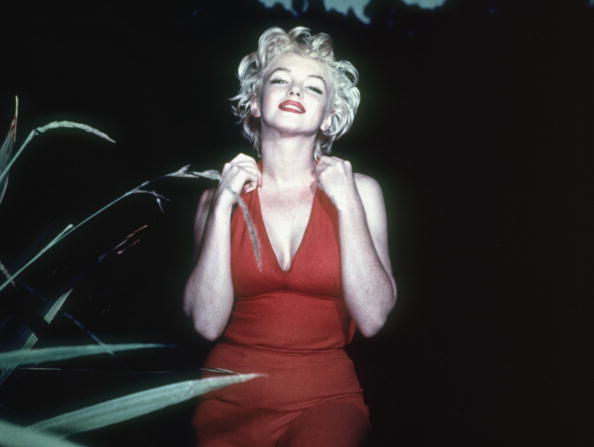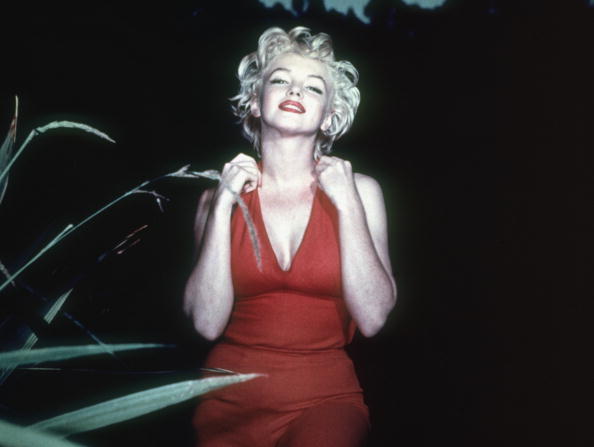 People were obsessed with getting close to the starlet even after her death. Marilyn Monroe's remains are buried at Westwood Village Memorial Park Cemetary in Los Angeles. Joe DiMaggio once owned the crypt above hers, but he sold it to a fan who wanted to be buried upside down so he could face her forever. When the fan died, his wife neglected to go along with his wishes, and sold the plot for $4.6 million.
Hugh Hefner owned the plot next to Monroe and was buried there when he died.