'30 Rock': Alec Baldwin Almost Left the Show 2 Seasons Early
30 Rock was a great success when it aired on NBC, winning multiple awards for its cast and writing. The TV show was created by Tina Fey and was produced by Saturday Night Live creator Lorne Michaels, and ran for seven seasons.
Fey gathered inspiration from her time as head writer of SNL to create 30 Rock. She also portrayed one of the main characters, Liz Lemon, who was also a head writer.
Actor Alec Baldwin, portrayed Jack Donaghy, who was Liz Lemon's boss and eventual friend. According to Mental Floss, by the time season five of 30 Rock came to an end, Baldwin felt he was done with the show.  
Who is Alec Baldwin?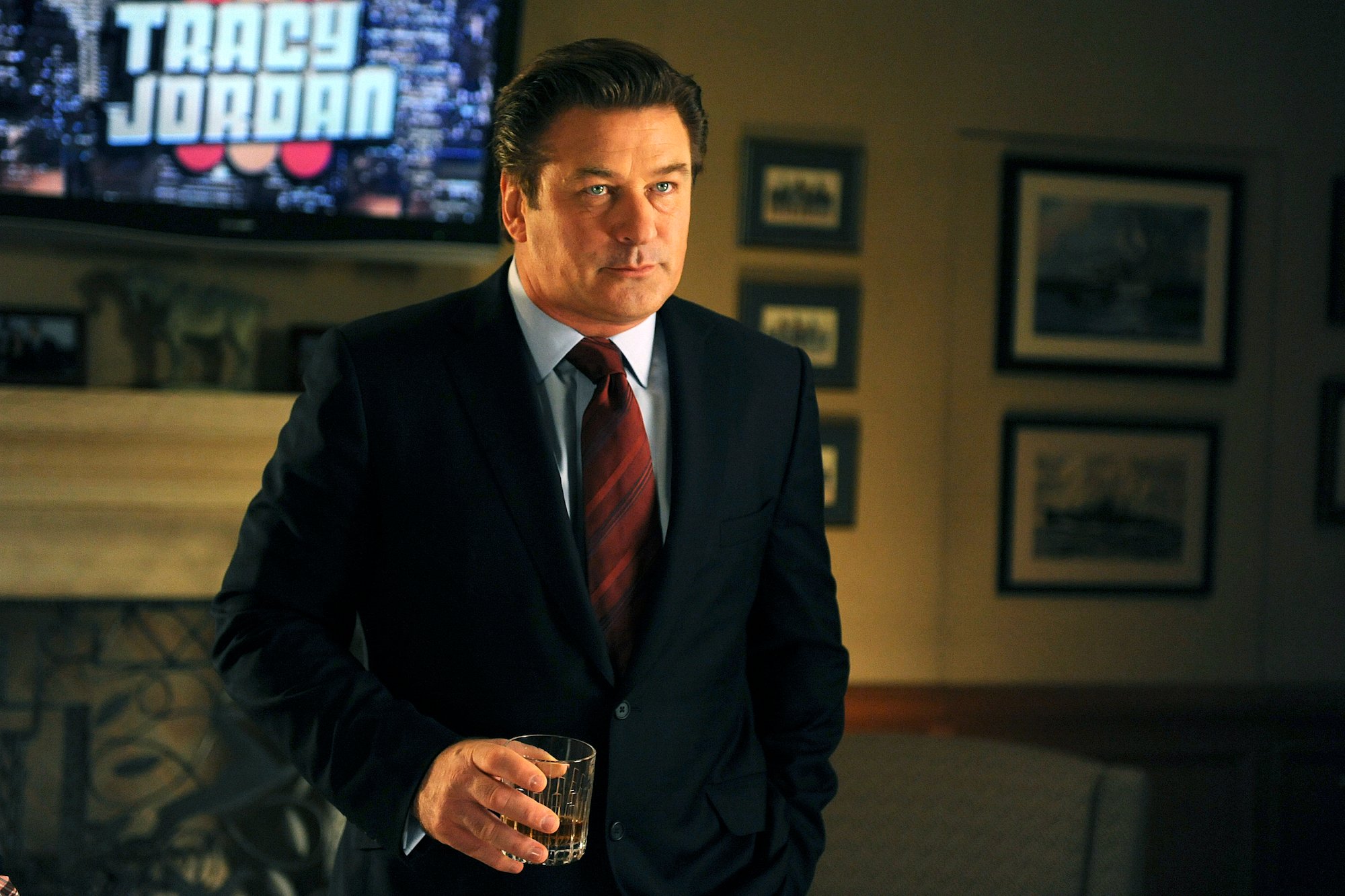 Alec Baldwin was born in April 1958 in Massapequa, New York. He is the oldest, and according to IMDb, the more famous of his three brothers. Baldwin started his acting career in the 1980s when he appeared on the soap opera, The Doctors, and the drama show, Knot's Landing. It did not take long for him to gain appearances in movies.
Some of these include Forever, Lulu, Beetlejuice, and Working Girl. Baldwin then got his big break when he landed the role of Jack Ryan in the film The Hunt for Red October. However, Baldwin had a disagreement with Paramount Studios over future Jack Ryan movies, and he stopped portraying the character.
After this, Baldwin had a steady acting career, appearing on Broadway, voicing some animated characters in films, and landing supporting roles in films like Pearl Harbor, The Aviator, and The Departed.
Being on 30 Rock immensely helped Baldwin's career, and he won numerous awards for his portrayal of the character Jack Donaghy.
Why Alec Baldwin wanted to leave '30 Rock'
Alec Baldwin felt that 30 Rock had declined in creativity in season five, and the writing was not that great. In an interview with Rolling Stone, Baldwin said that while the show was still better than other shows on air at the time, it yet had taken a downturn.
He continued to say, "I'm going to get the f*** out of here, I'm done,' because I'm an employee, I don't have any say. So Season Five ends, and I'm saying 'Next year, I'm done '…" 
Why he chose to stay with the show
There are a couple of reasons why Alec Baldwin decided to stay with 30 Rock and not leave two seasons early. Rolling Stone suggested in addition to feeling like the show was in decline, Baldwin may have been tired of his routine in New York.
When he joined 30 Rock, Baldwin flew from New York to Los Angeles to spend every other weekend with his daughter. However, around the time season six was about to start, Baldwin had met his second wife, Hilaria Thomas, now Baldwin. After this, Baldwin had a new eagerness to continue with the show, even wanting more than seven seasons. He also said when he returned for season six, everyone was having fun again, and season six was fantastic.
In addition to this, in an interview with Entertainment Weekly, Tina Fey explained her approach with Baldwin's contract. She said there were times when she had to tell him how she wanted him to be on the show and that it was important to her.
She also told him they would not continue the show without him if he had any doubts about it. Fey went on to say, "I had a dinner with him when I was very pregnant with my second child to say, 'Let's do season 7, come on. Let's do it!' And he said okay."