'30 Rock': Did These 3 Jokes from the NBC Comedy Series Predict the #MeToo Era?
NBC's 30 Rock was a master class in sitcom joke writing, which is not surprising considering it was created by former Saturday Night Live head writer Tina Fey. Conan O'Brien (also an SNL alum) remarked to Fey on his podcast how packed-in the jokes are on 30 Rock. But not only are they clever, topical, and laugh-out-loud funny, many of the jokes on 30 Rock were way ahead of their time. Throughout the seven seasons, there are several references to Hollywood moguls we now know as abusers. These powerful figures, most notably Harvey Weinstein and Bill Cosby, were exposed by the #MeToo movement for being creeps. But years before, 30 Rock brought up their devious behavior in not-so-subtle ways. It's a bit chilling to go back and rewatch these 30 Rock episodes with the knowledge we have today.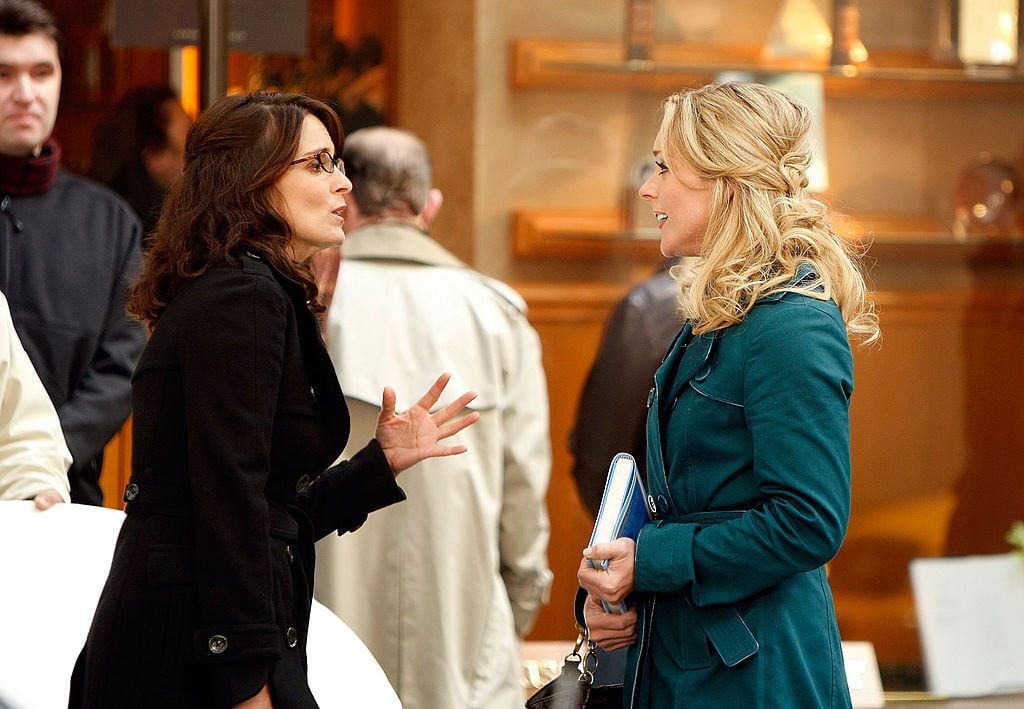 One of the episodes in season 3 referenced Bill Cosby
In an episode of season 3 of 30 Rock, Tracy Morgan's character, Tracy Jordan, is acting out, so Jack Donaghy, played by Alec Baldwin, comes up with a plan to get Tracy back to his job on the sketch show TGS. Jack has an NBC employee–someone he introduces as "Rick from Accounting"–pretend to be Bill Cosby on a phone call to Tracy.
"I've arranged for one of Tracy's childhood idols to reach out to him," Jack explains to Liz Lemon, played by Fey. He calls Tracy, and Rick from Accounting says, impersonating Cosby's rhythm and tone: "I want you to come back to the TGS for the people who like the jokes and the things." Jack's idea backfires immediately.
"Bill Cosby?!" Tracy responds. "You've got a lot of nerve getting on the phone with me after what you did to my Aunt Paulette!"
"I think you're confusing me with someone else," Rick/fake Bill Cosby replies.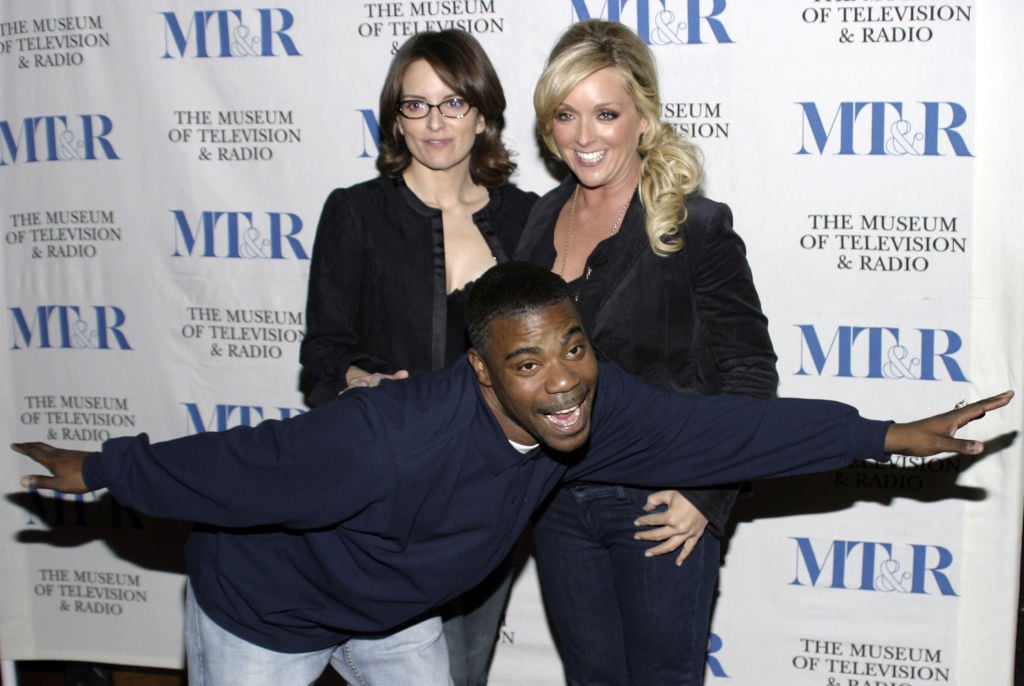 "1971! Cincinnati!" Tracy screams. "She was the cocktail waitress with the droopy eye!"
"I'm the guy with the pudding–" Rick tries to cut in, referencing Cosby's popular Jell-O commercials from the 90s.
"Jack, why would you make me talk to this man?" is the last thing we hear Tracy say.
Given the multiple women that have accused Cosby of drugging their cocktails and raping them, this joke has incredible (and sickening) foreshadowing. Did the 30 Rock writers know about Cosby's crimes before the public did?
Did the '30 Rock' cast and crew know about the allegations?
The publication Uproxx reported in 2016 that the joke was entirely what you thought it was (or, what you now know it to be). Uproxx interviewed showrunner Robert Carlock to get the scoop. He told them Fey had been aware of Cosby's misdeeds and was looking to criticize them ever since her time on Saturday Night Live.
"If you go back to 'Weekend Update,' Tina [Fey] has been grinding that ax for a long time," Carlock said. "That was not an accident"
The showrunner also shared that the Bill Cosby joke was originally even less subtle, but they had to rework it. Carlock remembered:
From my memory, the joke was more overt. And because he had not been found guilty of anything … we had to reword it to be a little more obtuse … And Hannibal Buress was one of our writers – and he took it to the next level.
The stand-up comedian Hannibal Buress is known for calling out Cosby's behavior in one of his sets (long before anyone else dared). His presence in the writers' room no doubt contributed to this ahead-of-its-time Cosby reference.
Other characters referenced #MeToo figures in '30 Rock'
The 30 Rock writers also referenced notorious Hollywood monster Harvey Weinstein in season 6.
Tracy warns Jenna against messing with parody artist Weird Al after the wacky singer keeps making fun of Jenna's songs.
"Oh please," Jenna responds. "I'm not afraid of anyone in show business. I turned down sex with Harvey Weinstein on no less than three occasions–out of five."
Yikes!
Weinstein is kind of a poster child of the #MeToo movement (if there is such a thing). He was the first huge name to drop, creating a domino effect for several abusive powerful figures in Hollywood, as well as other industries. Weinstein's story remains one of the most significant, because of his status as a successful producer and his influence on the film industry. Not to mention, he actually admitted to one of the assaults on tape. Although journalists have since proven that media empires like NBC were squashing any Weinstein hit pieces, the writers over at 30 Rock were doing what they could to shout down the creeps.
Jenna Maroney also tells Kenneth the page about Weinstein in '30 Rock' Season 7
The #MeToo foreshadowing comes up again in 30 Rock Season 7, when Jenna tells Kenneth the page: "Look, I get it. I know how former lovers can have a hold of you long after they're gone. In some ways, I'm still pinned under a passed-out Harvey Weinstein and it's Thanksgiving."
30 Rock writer Tracey Wigfield told USA Today that while they had heard whispers, they weren't hiding any secrets for Weinstein. It was more a joke about the whispers themselves.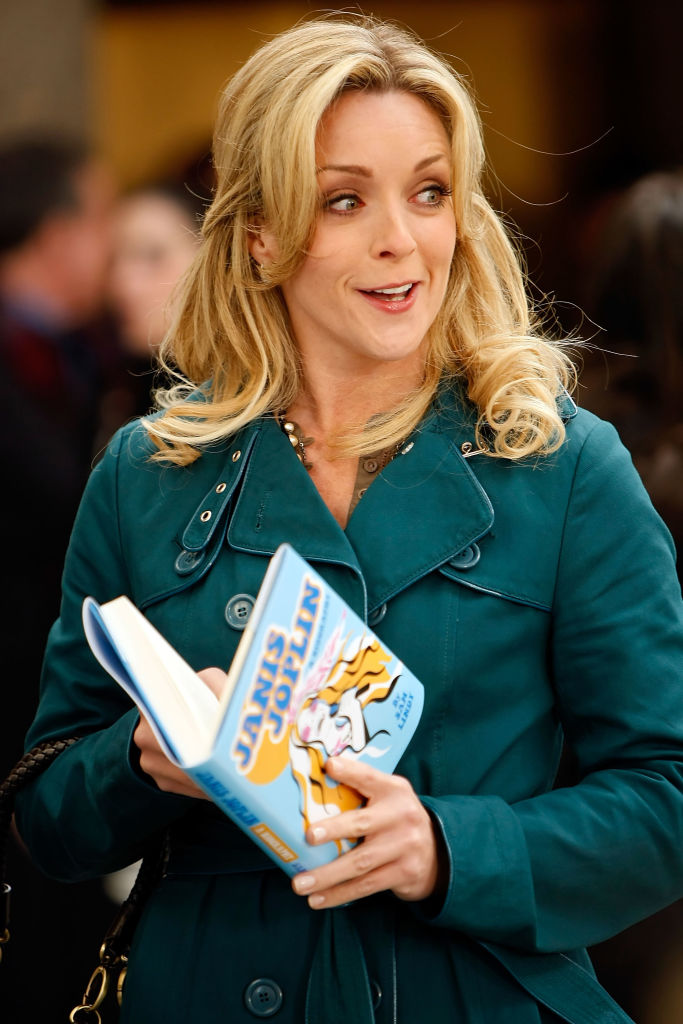 "We weren't trying to hint at any secrets we knew about him," she clarified. "I think we were just making a joke based on his reputation."
It would be over a decade before actual charges were brought against Weinstein or Cosby and the issue of sexual harassment and abuse was taken seriously by the media. However, we salute these early-2000s comedy writers for speaking truth to power in the only way they knew how: writing in-jokes about Hollywood's darkest open secrets into their low-to-mid-rated network workplace sitcom. Or, as Fey called it in her book, Bossypants: "the 102nd most popular television show of 2006."