'30 Rock': Jenna Was Almost Played By a Different Actress Before Jane Krakowski Stepped In
Tina Fey, inspired by her experiences as head writer for Saturday Night Live, created 30 Rock. In 2006, it debuted on NBC and ran for seven seasons
Tina Fey, inspired by her experiences as head writer for Saturday Night Live, created 30 Rock. In 2006, it debuted on NBC and ran for seven seasons.
The TV show gives viewers a glimpse at the behind the scenes of a live comedy sketch show. It focuses on the head writer, Liz Lemon (Tina Fey), as she tries to run a successful show despite the shenanigans that occur. Mental Floss reports that initially, the character Jenna Maroney, the fictitious main actress of The Girlie Show, was supposed to be portrayed by Rachel Dratch.
The character's name was also going to be Jenna DeCarlo. Once the part was given to Jane Krakowski, Jenna's last name was changed. 
Rachel Dratch still had a part in '30 Rock'
In an interview with New York Magazine, Dratch said 30 Rock was supposed to have more comedy sketches. Dratch is skilled in sketch comedy, which is why Tina Fey had wanted Dratch for the role of Jenna; Fey and Dratch are also long-time friends.
After she filmed an un-aired pilot, the show decided not to focus on the sketches after all. So, the show needed a sitcom actress instead of a character actress. So Dratch lost the part, and Jane Krakowski gained the role. Dratch explained she had no hard feelings, and she understood the character was being taken in a different direction.
Despite not playing a main character, Dratch still was able to be a part of 30 Rock. Saturday Night Live creator and 30 Rock producer Lorne Michaels told HuffPost, "both Tina and I obviously adore Rachel, and we wanted to find a way in which we could go to her strength." Dratch ended up playing multiple small parts throughout 30 Rock's run, including a cat wrangler. 
Rachel Dratch's career
Rachel Dratch studied Drama and Psychology at Dartmouth. After graduating, she moved to Chicago, and IMDb mentions she studied with Del Close at Improv Olympic. Dratch then went on tour with Second City Touring Company. Then she was promoted to Second City Mainstage. Later, Dratch wrote and performed with Tina Fey in a two-person sketch show called Dratch and Fey. 
In 1999, she joined the cast of Saturday Night Live and stayed on for seven years. Dratch's most memorable SNL characters include Debbie Downer, Boston teen Denise, and junior high school student Sheldon.
In addition to her work on SNL, Dratch also voiced characters on The Cleveland Show and Bob's Burgers. She's also appeared on other television shows such as Parks and Recreation, Angie Tribeca, and movies like Just Go with It and Sisters.
The character Jenna Maroney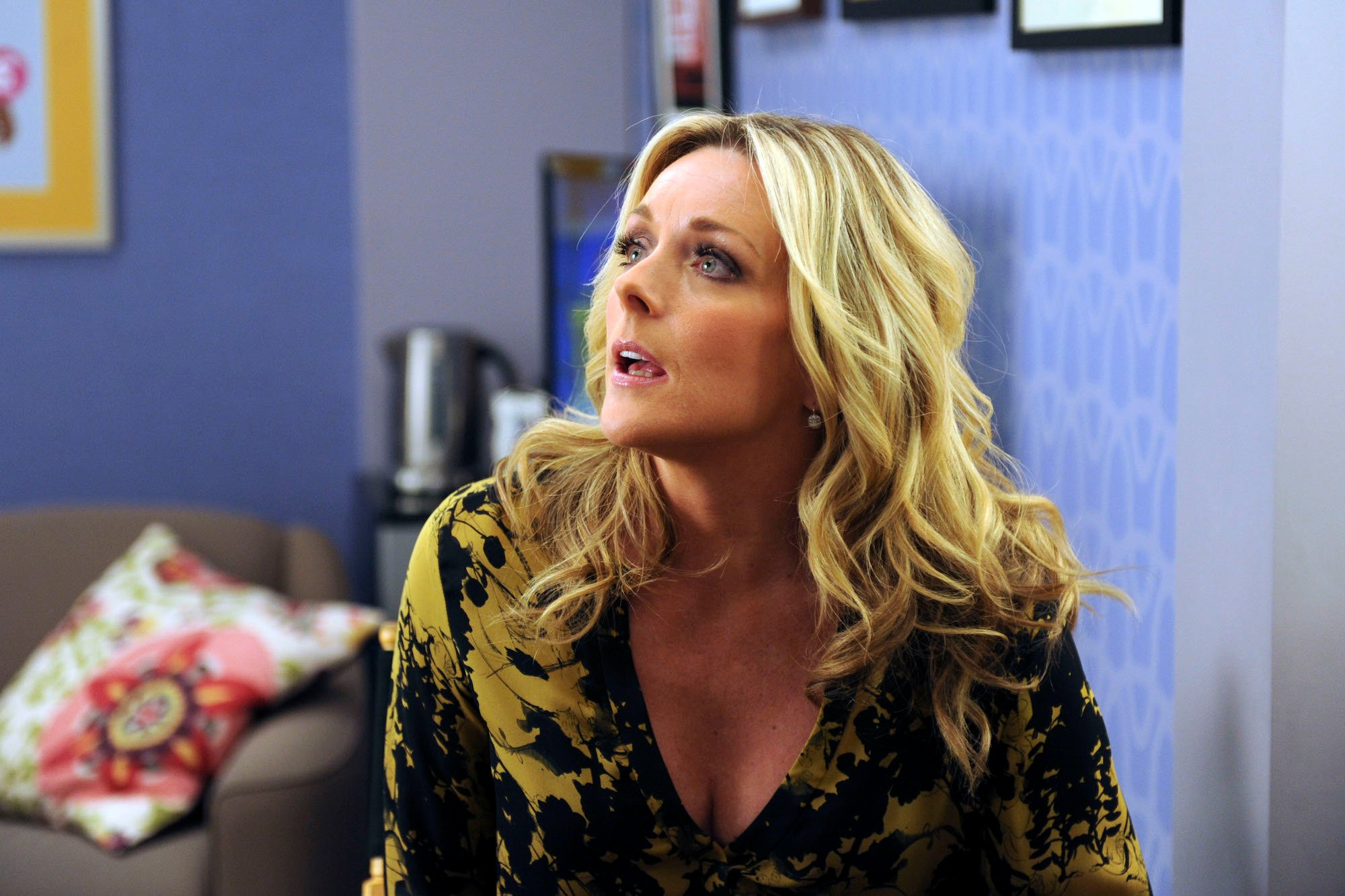 Jenna Maroney, portrayed by Jane Krakowski, is the unconventional best friend of head writer, Liz Lemon (Tina Fey). Maroney is the main actress in the fictitious live comedy show, The Girlie Show.
However, her part on the show is reduced when the new executive, Jack Donaghy (Alec Baldwin), brings in unhinged actor Tracy Jordan (Tracy Morgan). Jordan becomes more important than Jenna, and Donaghy changes the show's name to TGI with Tracy Jordan. Maroney does not take this well. 
Jenna Maroney is considered a "dumb blonde" and is superficial, as well as self-centered. She attempts to appear smart and authentic, but these attempts always seem to backfire. Maroney is also gullible and other characters, especially the show's writers, like to pull pranks on her. 
If you want to see if you can find all of Rachel Dratch's appearances on 30 Rock, you can rewatch the show on Hulu.