'30 Rock': Liz Lemon and Jack Donaghy Were Never Supposed to Get Together
Many TV shows have relationships between two main characters that keep viewers guessing whether they will get together. This was also the case for the two main characters of 30 Rock, Liz Lemon (Tina Fey) and Jack Donaghy (Alec Baldwin).
The tension between them and their evolving friendship had fan wondering if the two would ever get together. However, according to Mental Floss, the writers never planned on these two characters having a romantic relationship. 
What '30 Rock' is about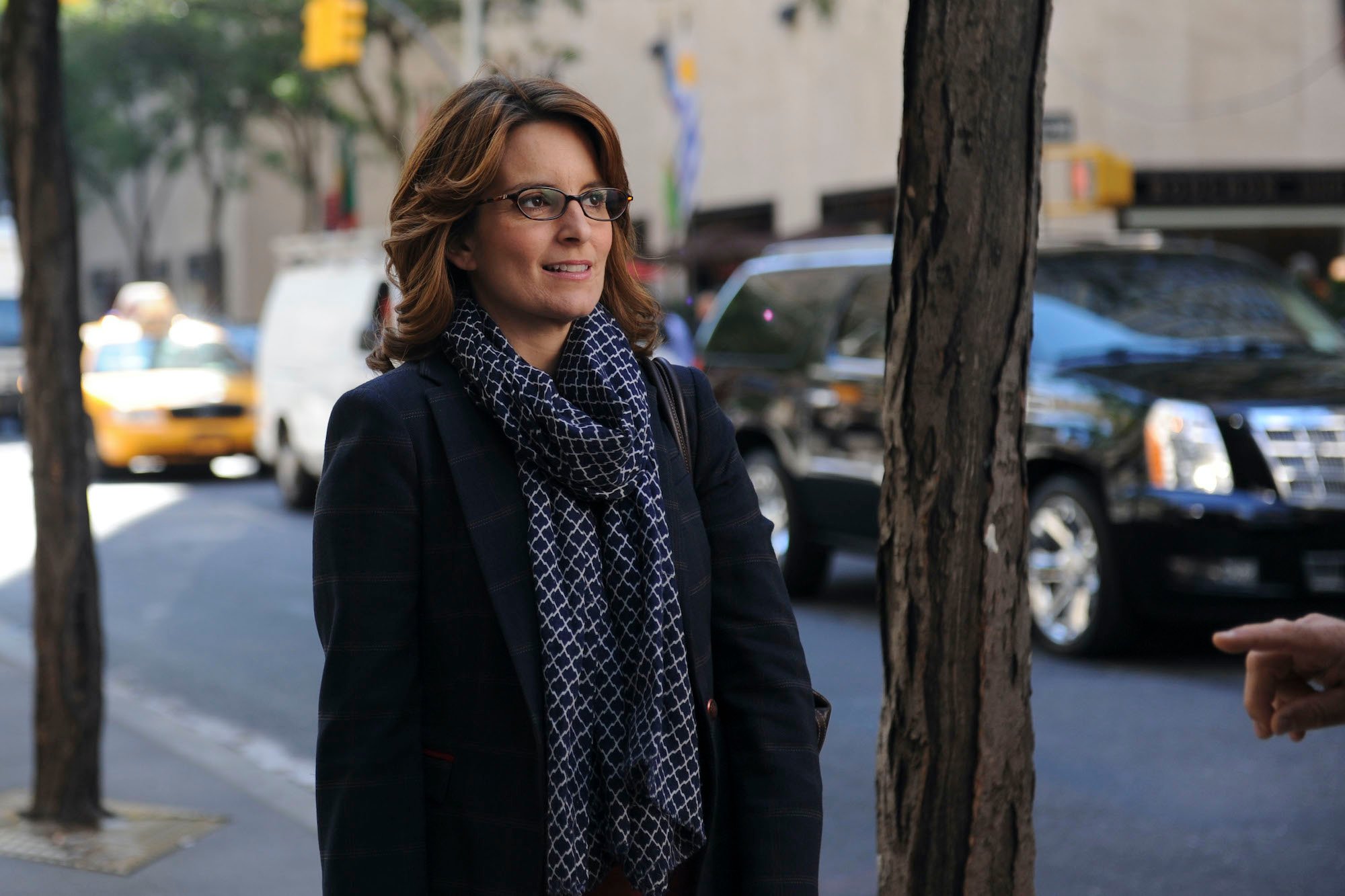 RELATED: '30 Rock': Tina Fey Reveals How She Kept The Struggling Show Alive
30 Rock is a show created by Tina Fey, and it aired on NBC for seven seasons, from 2006 to 2013. The show is about the shenanigans that happen behind the scenes of a fictional live sketch comedy show called The Girlie Show, then later titled TGS with Tracy Jordan.
Fey was once the head writer of Saturday Night Live and used her experiences as inspiration. In addition to creating 30 Rock, Fey also starred as one of the main characters, quirky head writer Liz Lemon. Lemon has to deal with soothing a variety of egos, from the writers to the actors. She frequently clashes with her boss television network executive, Jack Donaghy.
30 Rock was quite successful during its run and won several awards. 
The Liz Lemon and Jack Donaghy relationship
Tina Fey said the relationship between these two characters was always hard to define. The show's writers decided the Liz and Jack relationship fell somewhere between Mary Tyler Moore and Lou Grant and Han Solo and Princess Leia.
These two characters are complete opposites, yet they form a deep friendship. It doesn't seem like these two should become friends. Not only does Jack make changes to the show without telling or consulting Liz, he also does not hold back from insulting or making fun of her. He also likes to always look nice by wearing suits. He is very charismatic and conservative as well. Liz Lemon, on the other hand, is very casual and liberal-minded. In addition to this, she is good-natured and a quirky person.
However, as The Hollywood Reporter pointed out, these two are more similar than they may think or care to admit. They are both very goal-oriented, like to be in control, and fear failure. In addition to this, Liz and Jack love dark humor, and when they become stressed, they tend to eat a lot of junk food. Liz isn't afraid to stand up for herself, and she is real and upfront to Jack. She also helps him be a better person. While Jack always shows up for Liz and has her back.
These two characters have great chemistry and enough tension to make for great television. 
Why the two never got together on '30 Rock'
In addition to this, showrunner and writer Robert Carlock said the writers never planned for Lemon and Donaghy to have a romantic relationship. The writers liked playing with the tension between the two.
In a question and answer interview on Reddit, Alec Baldwin was asked why the two main characters never got together romantically. His answer was, "…They could never end up together, you know? That's the way those shows were made. They're smart enough to know that it would be a bad idea. So they avoid it. They like each other, and it works perfectly, so long as you keep that aspect out of it." 
Cinema Blend reports that many great television shows have main characters that have a "will they/won't they" relationship. Still, once the two get together, the chemistry fades, and the show suffers.