'30 Rock': Pete Almost Cheated on His Wife With Another Major Character
On NBC comedy series 30 Rock, show creator Tina Fey wanted to create a storyline where Pete is romantically involved with another woman. The thought of the charismatic, loving family man having an affair seems weird. Undeniably, Pete loved his wife, Paula Pell, and through the comedy series, he goes above and beyond to make her happy. Here's how it went down.
Pete Role on '30 Rock'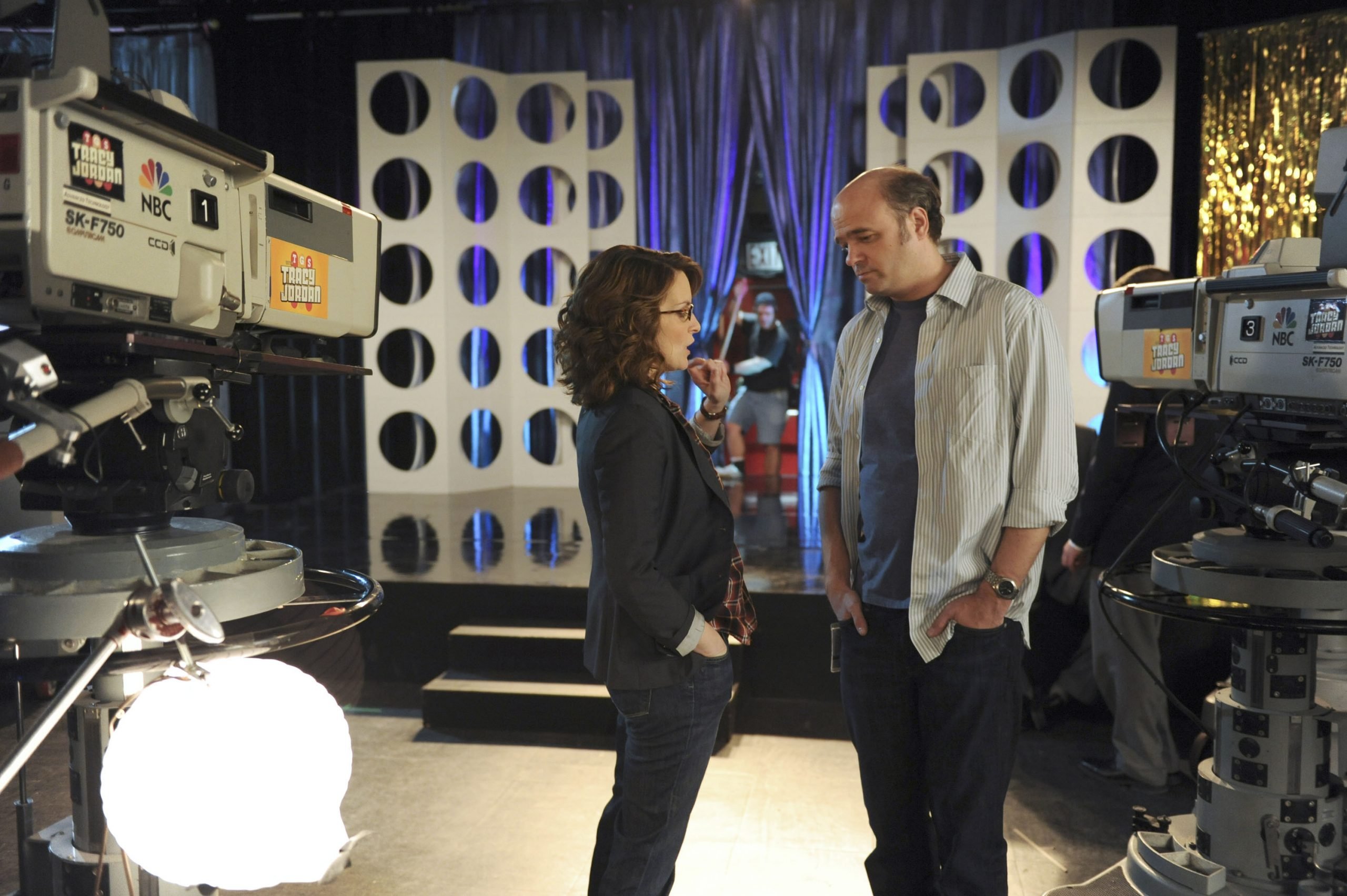 RELATED: Who Are the Richest '30 Rock' Actors?
Fey, Liz Lemon on the show, is Pete's trusted confidant, as the New York Times explains. Pete and Liz work together and share personal issues. During the "Greenzo episode," Pete asks Liz for the keys to her apartment; he claims he needs to live there for his safety. However, Liz finds out that Pete and Paula are sneaking into her apartment to rekindle their intimacy.
Pete and Paula have four sons and one daughter, but they rarely appear in the series. Pete adamantly reveals that he is afraid of his eldest son, Kyle, due to his masculinity. They also have one creepy son who weirdly rubs on the carpet for no good reason.
Paula has an overbearing personality, and Pete must make her happy by all means. During the episode 'Up All Night,' Pete does his best to please his wife during her birthday, which coincidentally is on Valentine's Day.
Jenna on '30 Rock'
RELATED: '30 Rock': Tina Fey Was Convinced the Show Would Fail Early
When Jenna Maroney debuted on the comedy series, she was a typical woman with so many issues. She yearned for attention, and she frequently complained about weight gain and other problems such as ageist beauty.
Later she started craving for love, and the show clearly illustrates her dysfunctional relationships. Her past boyfriends are quite interesting and violent. O.J. Simpson, who was a sniper and mob boss, and Jenna had quite a weird relationship. He frequently wanted to shoot her, but apparently, he was afraid of his mother.
However, Jenna turns into a self-actualized and loving woman and even finds the love of her life. Love rekindles between her and Paul L'astname and blossoms; the two get married and have children. Jenna and Paul manage to flourish their union despite a lot of weirdness. The couple is one of the most relatable in the show.
The sad and bitter Jenna transforms into a loving woman who can express her emotions. The feminist figures turn into an anti-heteronormative person in the show.
The plan for Pete and Jenna Having an affair
The show's writer formulated a storyline about Pete and Jenna having an affair, but the writers later dropped the story, according to Mental Floss. An interoffice romance should have kicked off for the two characters, but the writers found it very noxious for Pete to have an affair.
The thought of a platonic relationship between Pete and Jenna blossoming to love is fascinating. Nevertheless, Pete was a faithful family, and he loved his wife too dearly. On the other hand, Jenna was wounded emotionally, and she would have probably found solace in the charming man.
In one instance, during the show, Pete complained that his bald head did not amuse his wife. Their marriage had issues, but he was not the one to be unfaithful. Despite struggling with romance and trying to rekindle their intimacy Pete and Paula tried to make their marriage work.
The writers nixed the storyline and portrayed Pete as a loving and responsible father and husband. He had his way of dealing with his family issues, although at times seemed weird. On the other hand, Jenna managed to find the love of her life and created the most healthy and mature relationship on the show.