'30 Rock': The Promise That Convinced Alec Baldwin to Play Jack Donaghy
Often an actor fits into a TV show role so well, and it's hard to imagine anyone else portraying that character. When Tina Fey created the character Jack Donaghy for her show, 30 Rock, she specifically had Alec Baldwin in mind for the part.
According to Mental Floss, the producer, Lorne Michaels, promised Baldwin a four-day weekend if he agreed to be on the show. A long weekend was one of the main reasons he decided to take the role because he needed the time to visit his daughter.
What is '30 Rock' about
RELATED: '30 Rock': Tina Fey Says Alec Baldwin Saved the Show From Being Canceled
30 Rock is a TV show that aired on NBC in 2006 and ran for seven seasons. It was created by Tina Fey and is based on what happens behind the scenes at Saturday Night Live. 30 Rock focuses on the head writer for a live comedy sketch show, Liz Lemon (Tina Fey), and how she deals with various egos. In the first episode, a new television executive, Jack Donaghy (Alec Baldwin), starts making changes.
Throughout the show, Donaghy and Lemon are continually bumping heads. 30 Rock won multiple awards, including sixteen Emmy Awards.
The role of Jack Donaghy
RELATED: Alec Baldwin's Daughter Ireland Roasts Her Dad In a Big Way
When Alec Baldwin hosted Saturday Night Live, Tina Fey and the creator of SNL and producer for 30 Rock, Lorne Michaels, took the chance to ask Baldwin to join the 30 Rock cast.
Baldwin was flying out to Los Angeles every other weekend to be with his daughter, who was nine at the time. Spending time with his daughter was very important to him. So, Baldwin did not want anything to restrict him from seeing her. Michaels reassured Baldwin that if he came on to do the show, he would have four-day weekends.
Baldwin said Michaels kept his promise, and he worked on 30 Rock Tuesday through Thursday, then flew out to Los Angeles. 
The character Jack Donaghy is arrogant yet charismatic. He is often shown as calm, cool, and collected, which is the opposite of head writer, Liz Lemon. The two are frequently at odds with each other, but they also become friends.
Donaghy is also great at reading people. In an NPR interview, Baldwin said he based the character, Jack Donaghy, mostly on Lorne Michaels. He said, "professionally, he's a prototype of several GE executives, but in his personal life, he's Lorne Michaels. As I always say, Lorne is someone who has a tuxedo in the glove compartment of his car. And Lorne is a friend, and I adore Lorne. But we do stick it to Lorne a lot."
Baldwin also said there's always something his character wants, and he wants to get it done. So, Baldwin would think about what Jack Donaghy wants and how he could go about making it happen. 
What Alec Baldwin is doing now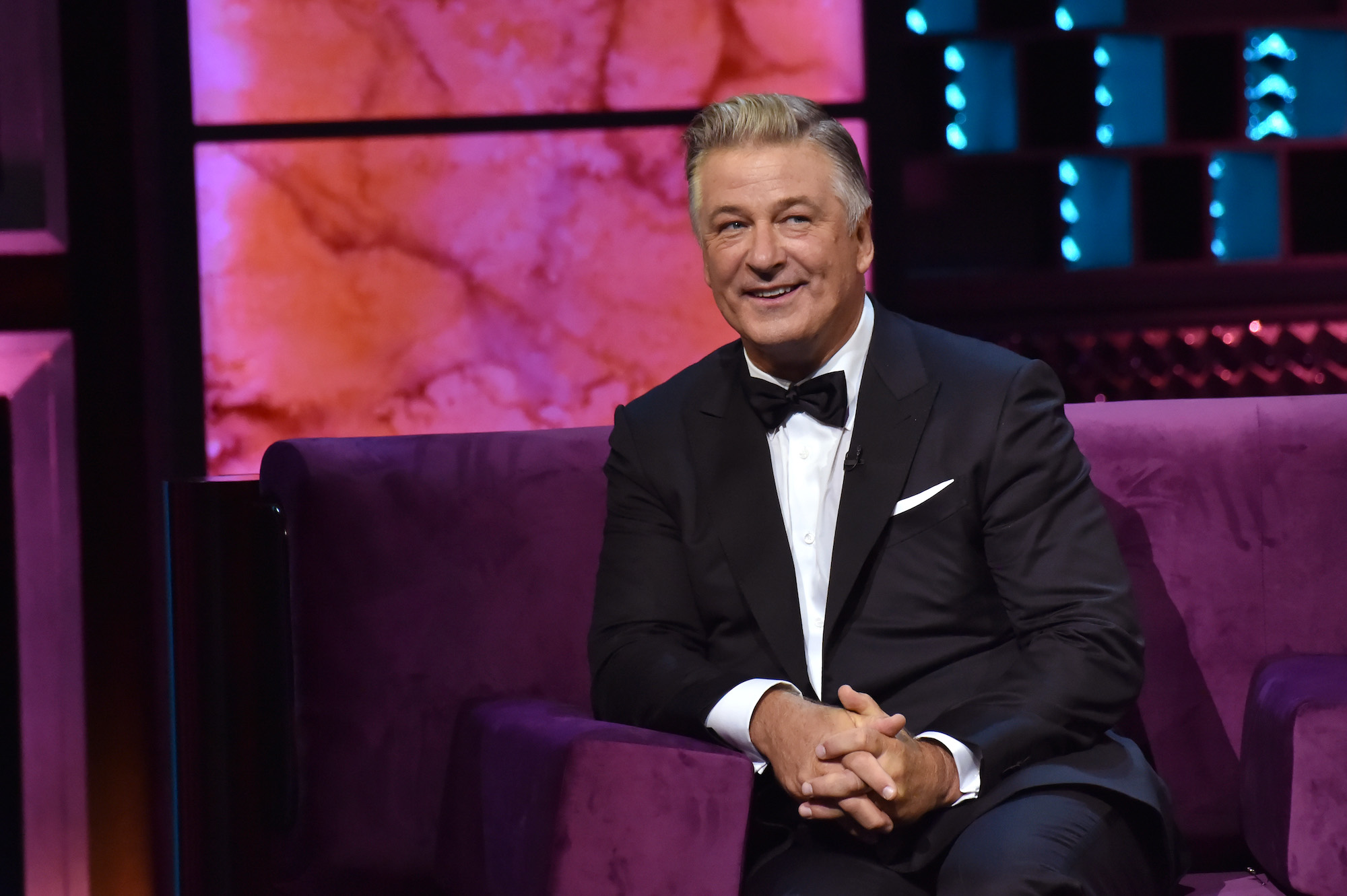 After 30 Rock, Alec Baldwin starred in a few films. Some of which include Woody Allen's To Rome with Love and Blue Jasmine and Spike Lee's Blackkklansman. In 2017, he wrote a memoir called Nevertheless.
Last year, Baldwin worked on several projects, from television to films. Some of which include a crime drama titled Motherless Brooklyn, the Netflix movie Drunk Parents, and he made appearances on Saturday Night Live. According to Britannica, Baldwin also dabbled in hosting a podcast called Here's the Thing. In addition to this, he had a few talk shows, but these were short-lived. 
In 2012, Alec Baldwin married Hilaria Thomas. The two are still married and live in New York with their five children.