'30 Rock': Tina Fey Never Planned on Telling Alec Baldwin She'd Created a Character for Him
30 Rock is a TV show that aired on NBC from 2006 to 2013. It is inspired by what it's like behind the scenes of Saturday Night Live.
30 Rock is a TV show that aired on NBC from 2006 to 2013. It is inspired by what it's like behind the scenes of Saturday Night Live.
It was created by Tina Fey, who also portrayed the main character Liz Lemon, and produced by Saturday Night Live creator Lorne Michaels. It had a stellar cast, with Alec Baldwin starring as TV executive Jack Donaghy.
Tina Fey created the role of Jack Donaghy specifically for Baldwin. Still, according to Mental Floss, she never planned on asking him to be a part of the show. Could you imagine another actor portraying television executive Jack Donaghy in the show 30 Rock? Well, it almost happened! 
Alec Baldwin's career before '30 Rock'
Britannica reports Alec Baldwin was first interested in law but later transferred from George Washington University to New York University to study Drama.
Baldwin's first acting job was in the soap opera, The Doctors, and in 1987 he landed his first movie role in Forever, Lulu. He continued to gain supporting roles in movies like Beetlejuice, Working Girl and Married to the Mob. Then in 1990, Baldwin portrayed Jack Ryan in the box office hit The Hunt for Red October.
This was also the year he first hosted Saturday Night Live. In addition to acting in films, Baldwin also liked performing on Broadway. He was once nominated for a Tony Award for his role in A Streetcar Named Desire.
Through the late 1990s and into the early 2000s, Baldwin had a steady acting career. Still, he mostly had supporting roles on television shows like Friends and in films such as The Aviator. 
How Baldwin found out about the role of Jack Donaghy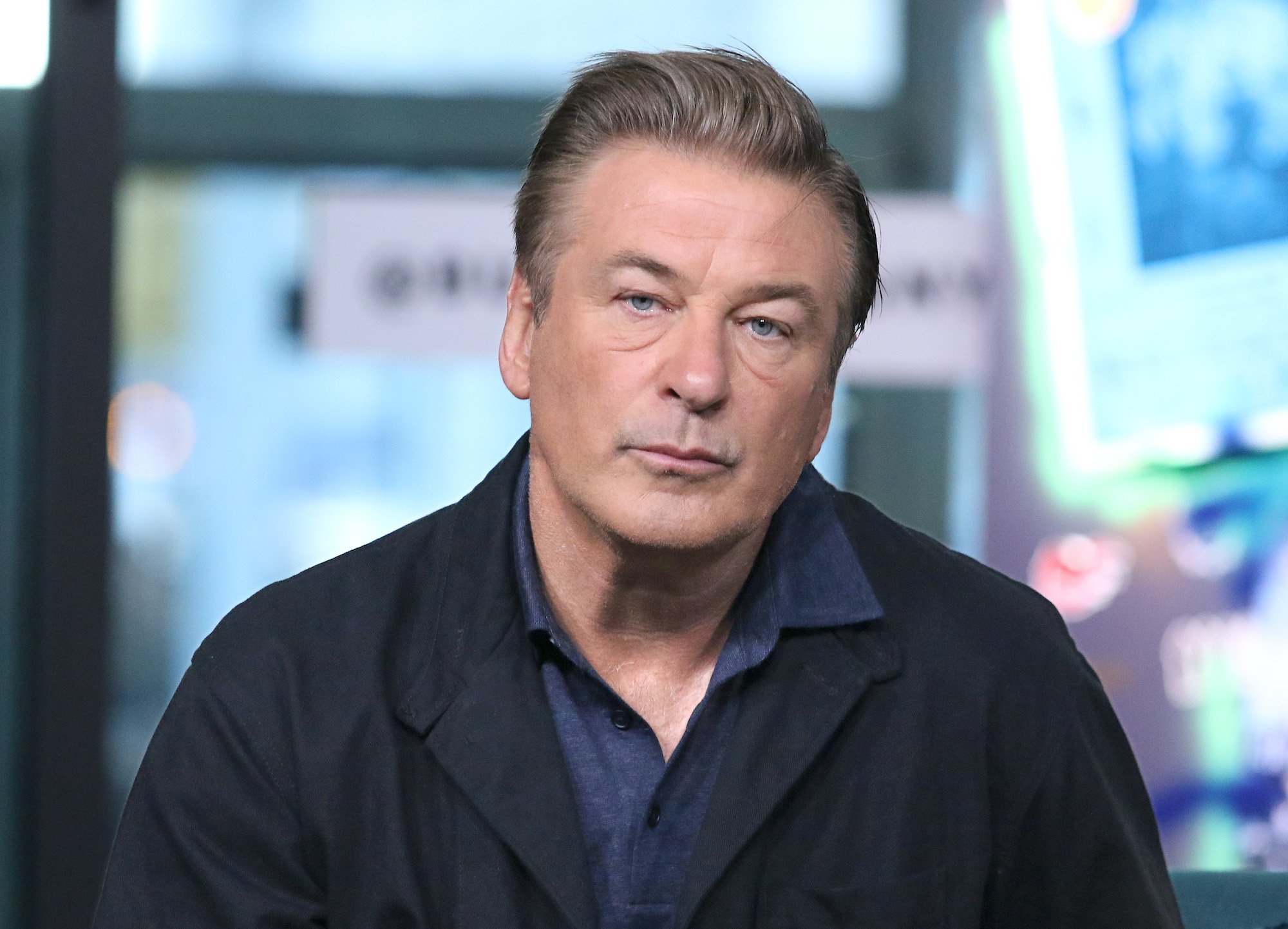 Even though Tina Fey created the role of Jack Donaghy, she never thought he would actually be interested in joining the cast of her show. This was because of how well known Baldwin had become. Therefore, Fey never told him about the role and started auditioning for other actors. Some were already famous actors, Jon Hamm, and others were not.
Fey once said that all the actors who auditioned were excellent, but none felt right for the part. It just so happened that Baldwin was hosting SNL around this time, and Fey and Michaels took the chance to approach him about the role of Jack Donaghy. Fey could not believe Baldwin agreed to come on board. 
Why Baldwin decided to take the role
In 2002, Alec Baldwin went through a tough divorce from his wife Kim Basinger, and the two had a custody battle over their daughter. In 2006, Baldwin was living in New York City and flying out to Los Angeles to see his daughter, who was nine.
So, he needed to have a flexible schedule. Lorne Michaels made sure Baldwin had the freedom to visit with his daughter on the weekends while working on 30 Rock. Michaels and Baldwin are also friends, and Baldwin trusts Michaels. This is what helped Baldwin decide to take on the role of Jack Donaghy.
This ended up being an excellent move for him, as 30 Rock assisted in reviving Baldwin's career. Baldwin has since starred in movies like It's Complicated with Meryl Streep, a few Woody Allen films, and Spike Lee's Blackkklansman.
He also won multiple awards for his 30 Rock role, such as two Emmy Awards, three Golden Globes, and six Screen Actors Guild Awards.
If you want to rewatch Alec Baldwin as Jack Donaghy, you can find 30 Rock on Hulu.