'30 Rock': Tina Fey Reveals How She Kept The Struggling Show Alive
Former Saturday Night Live head writer and Mean Girls screenwriter Tina Fey told Conan O'Brien on his podcast how she managed to keep her sitcom 30 Rock on the air. The sitcom didn't have great ratings, a theme that resonates in a very meta way throughout the plotlines of 30 Rock, and its show within a show, TGS. However, Fey and her 30 Rock cast and crew went to great lengths to save the series being canceled.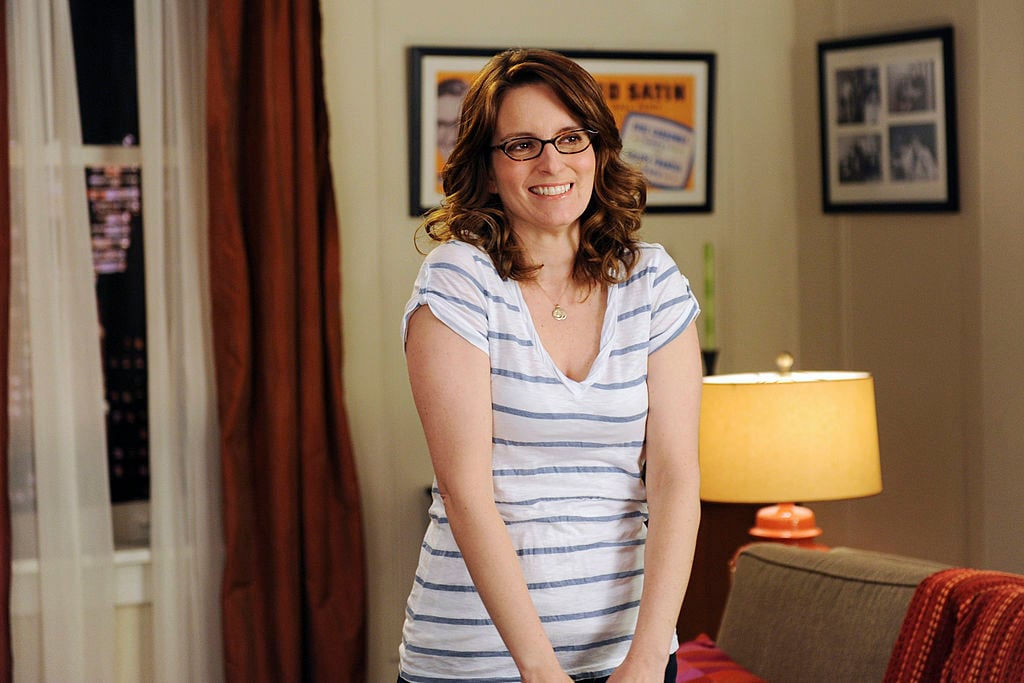 Tina Fey's series set at 30 Rockefeller Center was not a ratings hit
In Fey's book Bossypants, she jokingly bragged that 30 Rock was "the 102nd most popular television show of 2006." Clearly, the show was not a ratings darling.
There were "about five and a half million people watching," but for TV, Fey wrote, "that counts as nothing."
By comparison, NBC's Friends "had about 25 million viewers" in its prime.
"We were not a hit," she wrote. "But we barreled ahead." The writers' room took a no-holds-barred, screw-it approach to writing the episode storylines
"You know that saying 'dance as if no one is watching'?" Fey wrote. "Well, that's what we were doing. We were dancing with abandon, and no one was watching."
Fey says they put the '30 Rock' characters through crazy hoops
Fey told O'Brien on Conan O'Brien Needs a Friend that the 30 Rock writers "jumped the shark immediately."
"We became basically a SeaWorld show about how many sharks one could jump," she said. Desperate for better ratings, the writers opened the room to wilder and wilder ideas.
"The story ideas came fast and furious in the beginning," Fey wrote in Bossypants. "What if Tracy … started hallucinating a little blue dude everywhere? Sure. What if Jenna was in a movie called the Rural Juror and no one could understand her when she said the title? Fine!"
She describes season 1 episode 11 as particularly "nuts."
"By episode 11, 30 Rock had really found its voice and it was the voice of a crazy person," Fey joked. This was the second to last episode of their series order, so the writers bleakly referred to it as "Goodbye, America."
"If we had any concern that the show was too weird to succeed, we certainly weren't helping ourselves with this one," Fey wrote. That's the episode where Jenna tries to "Grace Kelly" herself by marrying a foreign prince with a malformed body, but he dies drinking champagne.
"We were trying to make Viagra, and we ended up with blood pressure medicine," Fey joked.
Fey heaps credit on the show's cast, especially Alec Baldwin
Fey gives a ton of credit to Alec Baldwin, who played GE executive Jack Donaghy, for the show having any success.
When Fey joined O'Brien on his podcast, O'Brien talked about filming scenes with Baldwin in his brief cameos on 30 Rock.
When shooting a scene with Baldwin, O'Brien said he would walk "away from that thinking, 'I'm not an actor.'"
"Every day of my seven years with Alec Baldwin," Fey replied. The 30 Rock showrunner said the series couldn't have gone anywhere without Baldwin attached.
"Thank god we had Alec," she said. "If we didn't have Alec," she said the network it was "not even picking up this pilot." He also gave Fey a master class in acting just by being on the show.
"Anything I learned about real acting I learned from watching Alec Baldwin," Fey wrote in Bossypants. "He can play the emotion at the core of a scene while reciting long speeches word for word and hitting all the jokes in the right rhythm." Fey said these skills are not as common as you'd think in Hollywood.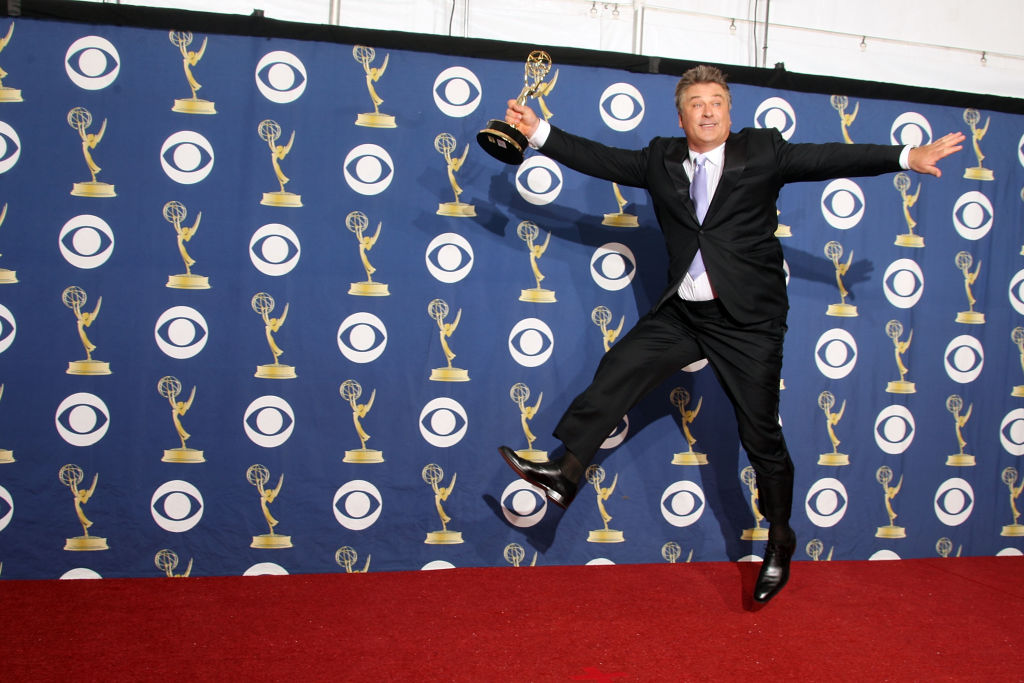 "You would be surprised how many major, Oscar-winning movie stars cannot do this," she wrote.
How does 'SNL' alum Tina Fey pack so many jokes into her TV shows?
When asked how Fey gets so many jokes in such a small span of time in both 30 Rock and her Netflix series Unbreakable Kimmy Schmidt, she told O'Brien she'd always worked hard. She had "a good work ethic in school" and "a good work ethic at SNL."
30 Rock was a next-level challenge, however, because Studio 60 on the Sunset Strip was airing at the same time, and competing with the show. The Aaron Sorkin venture had an eerily similar plotline to 30 Rock. But his show had stars galore, unlike Fey's NBC series,
"No one's paying attention to us … because everyone's paying attention to Studio 60," Fey told O'Brien of that time. "We can just keep putting too many jokes in a five-pound bag."
However, Fey's persistence and joke-packing in season 1 paid off. The entire crew had assumed the show would be axed at the close of the first season. Fey said her "proudest moment as an adult was walking back onto the soundstage … and telling everyone they still had jobs."
Fey wrote in her memoir, "I may never know why they chose to keep the show going". In the audiobook version of Bossypants, she cuts herself off to murmur, "Alec Baldwin" under her breath.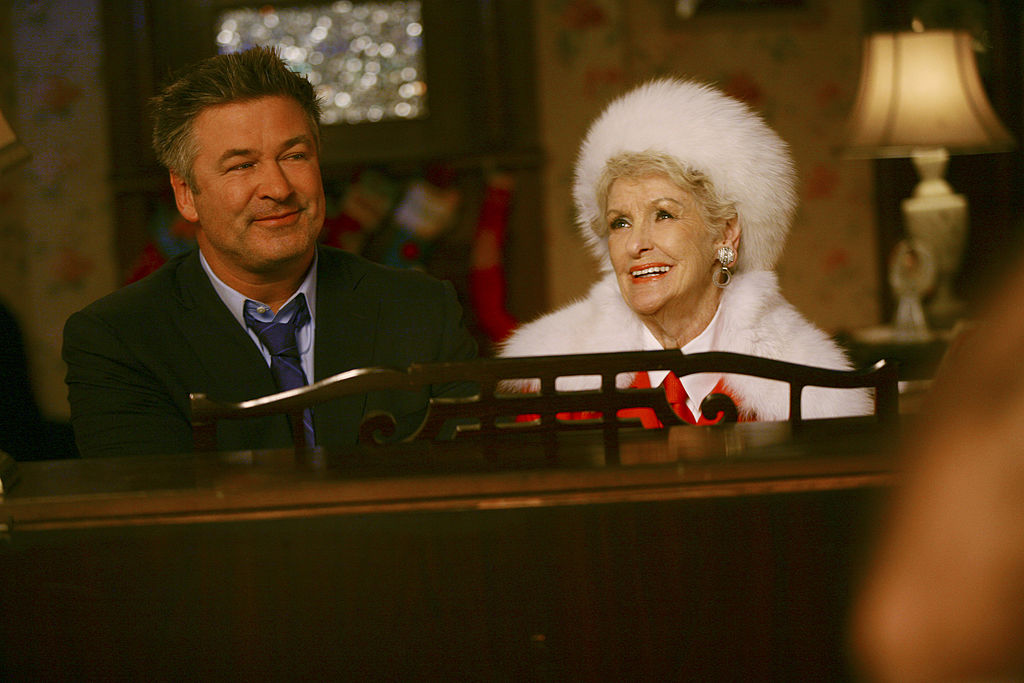 That September, 30 Rock won the Emmy for Outstanding Comedy series.
"I think the show was put on earth to teach me patience and compassion," Fey wrote.