'30 Rock': Tina Fey Says Alec Baldwin Saved the Show From Being Canceled
Tina Fey gives a ton of credit to her co-star Alec Baldwin, for saving 30 Rock from cancellation. Baldwin played the iconic character Jack Donaghy.
Tina Fey, known for her work on Saturday Night Live, 30 Rock, and Mean Girls was Conan O'Brien's guest on his podcast last October. The two comedians talked about Fey's long list of projects, but especially 30 Rock, on which Fey wrote, produced, and starred. The NBC workplace sitcom didn't receive amazing ratings, but Fey was able to keep 30 Rock on the air for seven seasons. She gives a ton of credit to her co-star on the comedy series, Alec Baldwin.
Tina Fey says she wanted Alec Baldwin as a '30 Rock' cast member–even before the pilot episode–to play the character of Jack Donaghy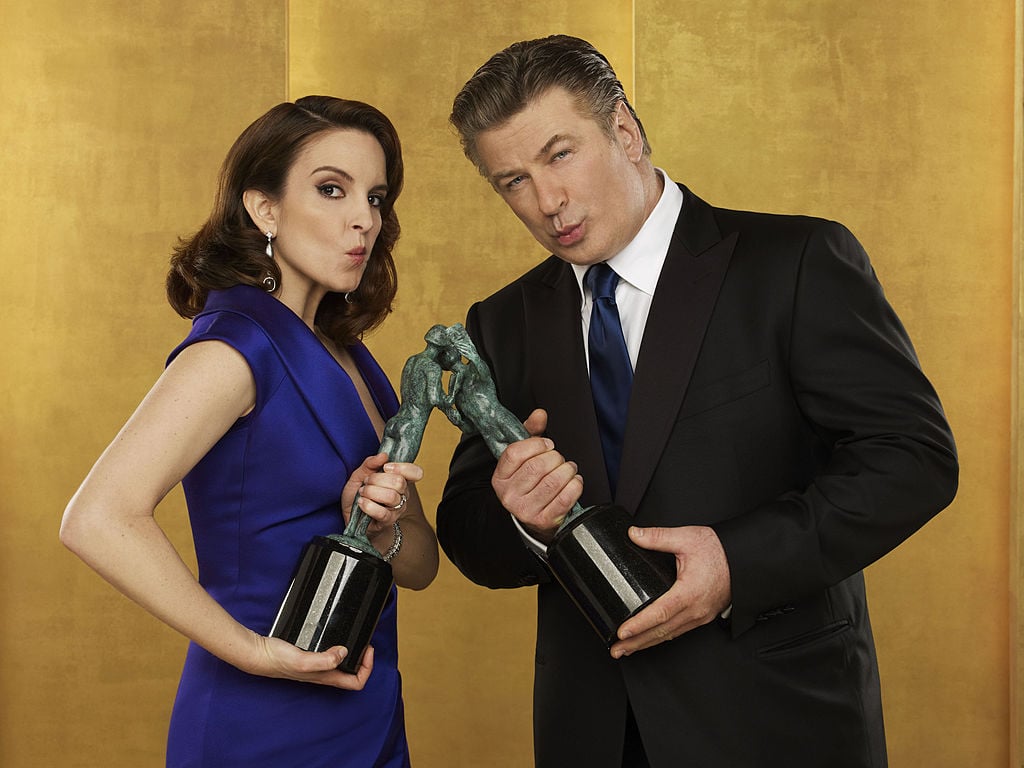 Fey writes in her memoir Bossypants that when she got a development deal with NBC, she pitched 30 Rock with "Alec Baldwin if we could ever get him." The network said no, originally.
Fey had written a character, an "overbearing conservative boss," that was perfect for Baldwin. (Of course, we now know that character to be NBC executive Jack Donaghy). But it was far from a given they would get him.
"Well, it was written for Alec Baldwin but none of us had the balls to talk to him about it," Fey explained. Finally, they asked–and he agreed.
After Fey wrote 30 Rock's pilot, which she refers to as an "awkward, sweaty, pilot episode," NBC picked up the episode. Fey says the entire reason behind that: Alec Baldwin was attached.
"If we didn't have Alec," Fey told Conan O'Brien on his podcast, the network was "not even picking up this pilot."
Conan O'Brien and Tina Fey agree that Alec Baldwin is one of the great acting talents in movies and television
On Conan O'Brien Needs a Friend, O'Brienhe told Fey what it was like to film with Baldwin. (O'Brien appeared on a few episodes on 30 Rock.)
The former Saturday Night Live writer said he would walk away after shooting a scene with Baldwin "thinking, 'I'm not an actor.'"
"Every day of my seven years with Alec Baldwin," Fey responded, agreeing with O'Brien completely.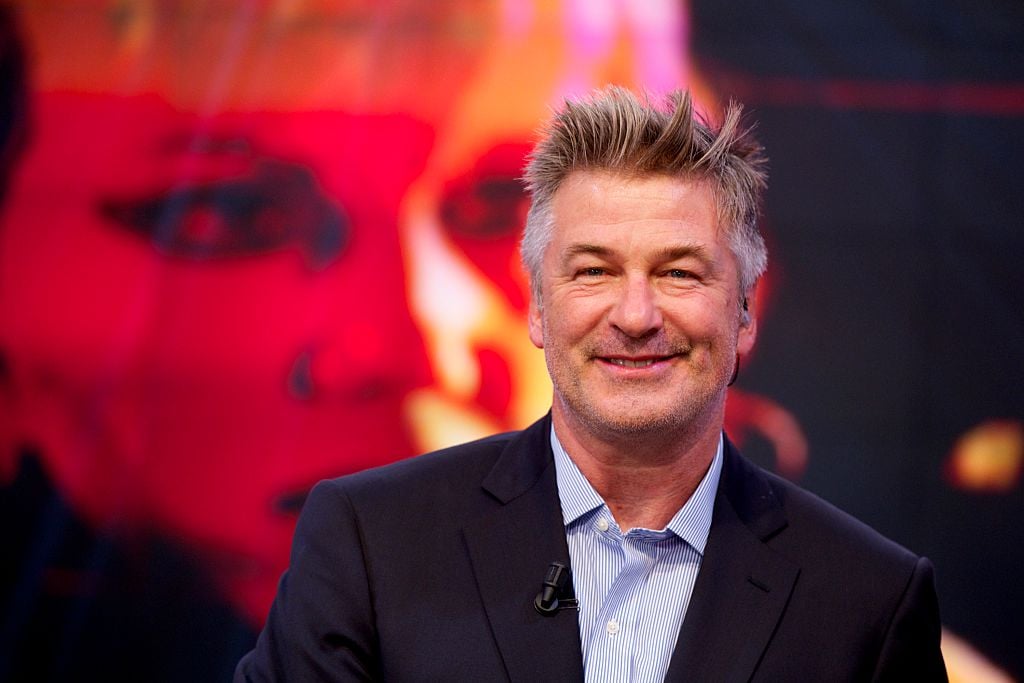 Fey also admitted in Bossypants that Baldwin was a huge acting inspiration for her on the set of 30 Rock.
"Anything I learned about real acting I learned from watching Alec Baldwin," she writes. What makes him so talented? Fey explains in the book:
He can play the emotion at the core of a scene while reciting long speeches word for word and hitting all the jokes in the right rhythm. You would be surprised how many major, Oscar-winning movie stars cannot do this.
One more trick up Baldwin's sleeve?
"He can convey a lot with a small movement of his eyes," Fey writes.
Fey credits Alec Baldwin for NBC picking up '30 Rock' for more episodes in season 1
After the first few episodes of 30 Rock aired, most of the cast and crew assumed they would be canceled. Fey remembers in Bossypants that her "proudest moment as an adult was walking back onto the soundstage … and telling everyone they still had jobs."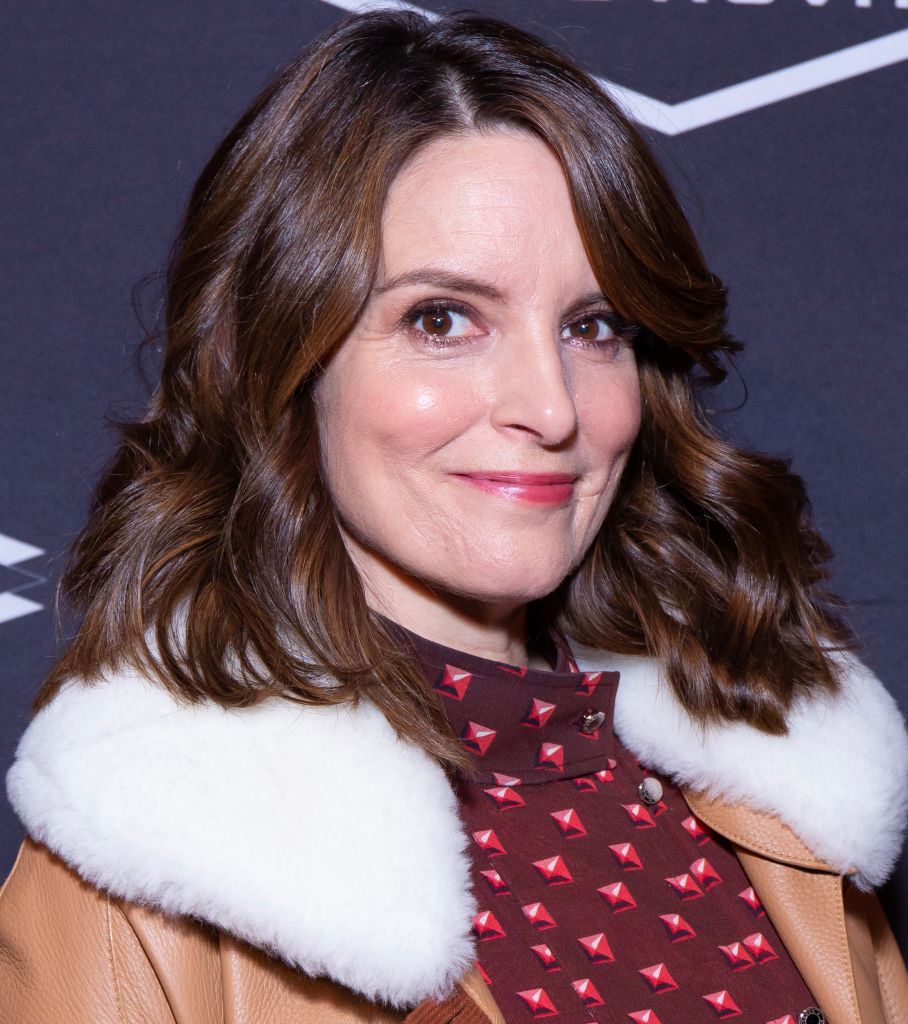 "I may never know why they chose to keep the show going," she continues–but in the audiobook of Bossypants, Fey says under her breath: "Alec Baldwin."
Fey credits Baldwin for 30 Rock being any kind of success.
"Thank god we had Alec," Fey told O'Brien on the podcast.