'30 Rock': Why Did Jenny and Tracy's 'TGS' Co-Star, Josh Girard, Leave the Show?
One NBC TV show that delighted fans because of its eclectic humor and strange turns was 30 Rock. As Tina Fey's brainchild, many tuned in to watch the fan-favorite comedian and actor.
To many people's surprise, including Fey's, the show ran for seven seasons, ending in 2013. Even with its surreal humor and quality comedy, 30 Rock faced cast members leaving the show. 
'30 Rock'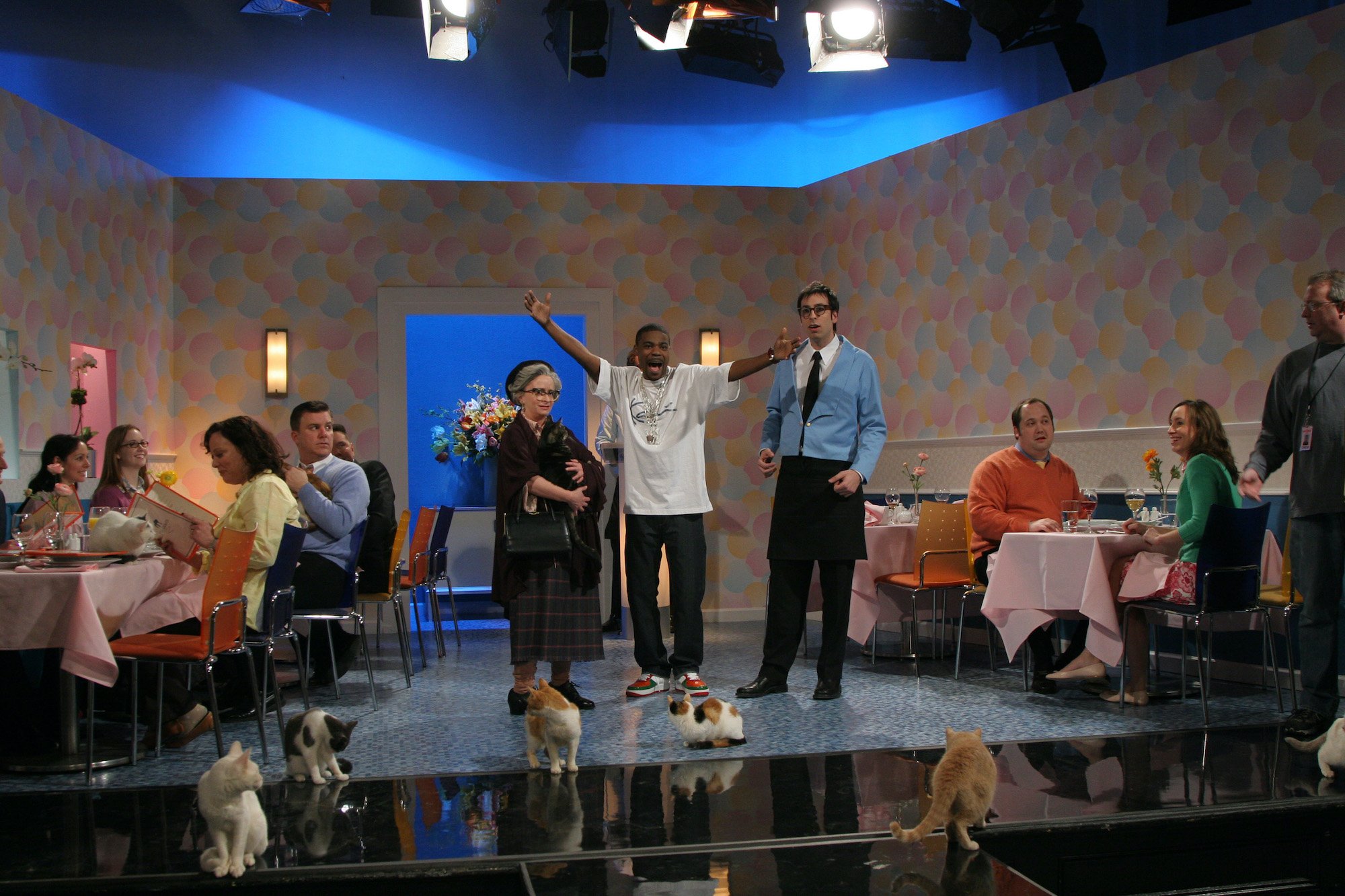 After becoming a head writer and performer for Saturday Night Live (SNL), Tina Fey started working on what became 30 Rock in 2002. Originally pitched as a comedy show about cable news, the NBC crew sent Fey back to the drawing board to rework the concept. She came back with a show revolving around a parody of SNL, which was a big hit with the network.
Fans quickly became hooked watching the hilarious behind-the-scenes camera setups and production of the fictional sketch show, TGS. The show was called 30 Rock because TGS was produced in Studio 6H in 30 Rockefeller Plaza, which is the same location as NBC Studios and where SNL is created and performed. 
TGS starred the three main characters, Jenna Maroney (Jane Krakowski), Tracy Jordan (Tracy Morgan), and Josh Girard (Lonny Ross) with Liz Lemon (Tina Fey) running the fictional comedy-sketch show. The comedy series highlights the disagreements between Liz and network executive, Jack Donaghy (Alec Baldwin), Jenna's aspiration to become the next big star, and the characters' interesting personal lives. 30 Rock is known for its surreal humor as it parodies NBC's corporate structure and entertainment industry.
In the seasons leading up to the finale in 2013, it even depicted the fictional network acquired by Kabletown, which was a parody of Comcast's acquisition of NBC. While many of the characters remained the same throughout the seven seasons of 30 Rock, Ross unexpectedly left during the fourth season of the hit TV comedy sitcom. 
Why Josh left '30 Rock'
When characters are introduced early on in a series, you expect them to have a major role throughout the show. This is why many fans were surprised when Josh left 30 Rock in the fourth season of the show. Josh served almost like Jenna's male counterpart on TGS during the pilot episode of 30 Rock.
However, as  BoardGamesTips highlighted, Tracy's character development and build-up of a closer relationship with the cast, notably Jenna, Josh's role dwindled. 30 Rock seemed to quickly abandon TGS as the main premise, although that was not the original plan, according to ScreenRant. However, the fictional variety show became more of a backdrop, the three supporting cast members of protagonists, Liz and Jack, became smaller roles than originally planned. Josh even seemed to be written out of the script after the first season, which led to his departure.
A Reddit user brought to light how little we saw Josh after the first season by mentioning the scene in season four when Jack asked Liz to find a new cast member, and he said, "Right, Josh. I don't remember the guy, do you think that's a good thing?"
Who replaced his character, Josh, on the show? 
After Josh's departed from the show, it created a new storyline as Liz and Pete must hire a new cast member. After following their humorous journey of finding a new cast member, they hire Danny Baker because he was the only person in New York who would ride the elevator with Jack after being told he had bed bugs.
Jack "Danny" Baker, played by Cheyenne Jackson, made a similar exit as his predecessor, leaving the show by the end of season five after the character was neglected for other 30 Rock storylines.