'30 Rock': Why Was Jack Donaghy's Mentor, Don Geiss, Written off the Show?
'30 Rock' was a fan favorite on NBC for seven seasons, from 2006 through 2013. Created by Tina Fey, the show portrayed the behind-the-scenes work on a fictional NBC late-night sketch comedy show, TGS. The imaginary show was based on Fey's own experiences with Saturday Night Live. Among Fey's castmates on the show were Alec Baldwin and Tracy Morgan.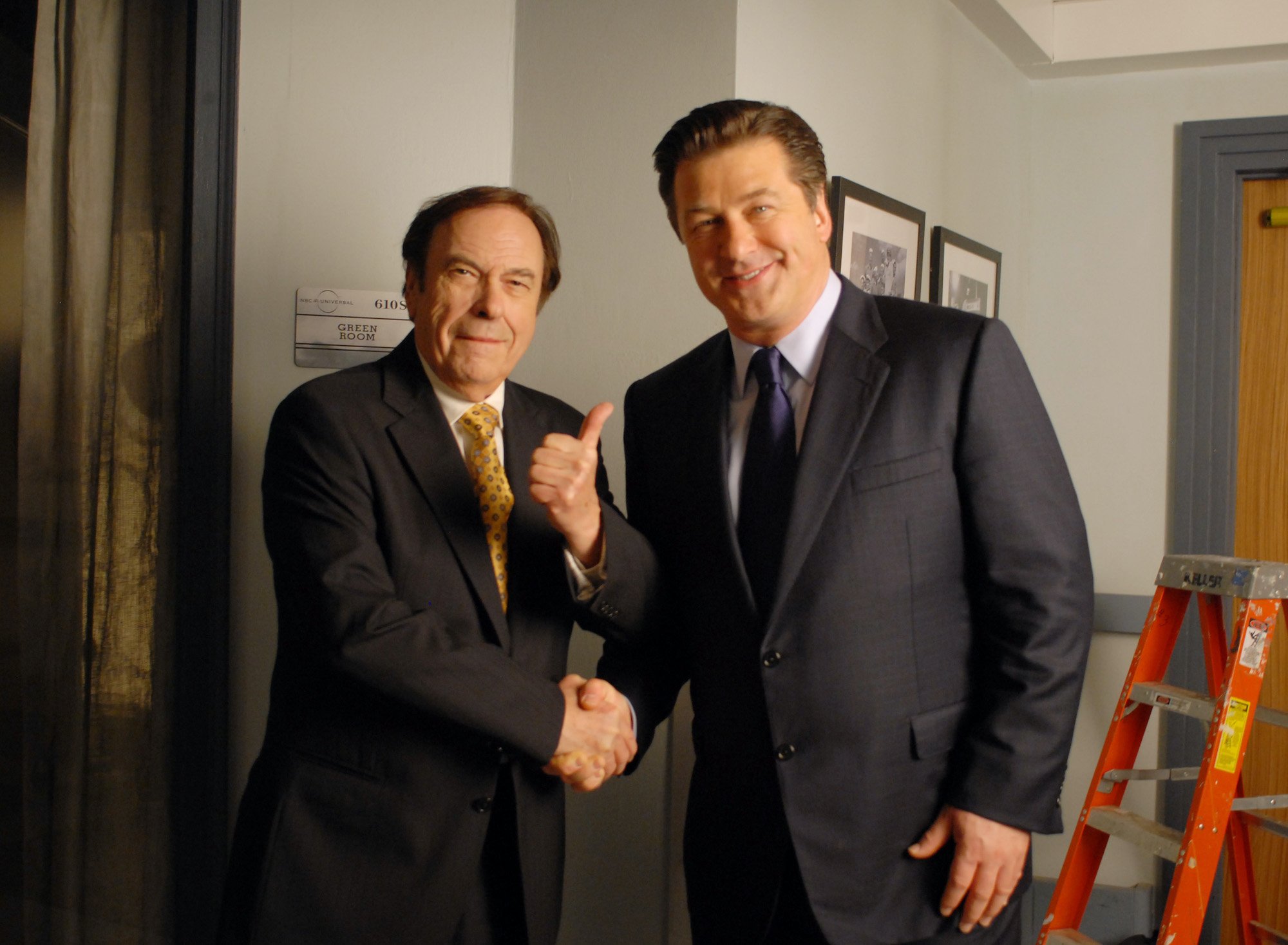 Baldwin played network executive Jack Donaghy, who supervised Fey's character, writer Liz Lemon. Early in the show's run, Donaghy relied on a mentor named Don Geiss, played by Rip Torn, to help him through various challenges. But at one point, the mentor was written off the show. Fans were left wondering what happened. They would be quite surprised when they learned the answer. 
Who was Don Geiss?
On 30 Rock, Don Geiss was the fictional CEO of GE, NBC's parent company at the time. He and Donaghy had a warm relationship, with Donaghy considering Geiss something of a mentor. Geiss even selected Donaghy as his replacement at one point.
Unfortunately, Geiss fell into a diabetic coma before he could inform the board of his desire for Donaghy to succeed him. By the time he awoke, it was too late for Donaghy. The board had already appointed Geiss's daughter to the position, which Geiss took back over after recovering.
Screen Rant views this turn of events as "arguably the most important [Geiss] storyline prior to the Kabletown buyout." The Kabletown buyout refers to GE's negotiation of a takeover by the fictional cable company Kabletown, clearly based on real-life Comcast. Unfortunately, in the midst of these negotiations, Torn's character suddenly passed away. The reason for this quick turn of events was pretty unexpected.
Rip Torn's character was written off after the actor committed a crime
Early in 2010, Americans learned that Rip Torn had recently been arrested in Connecticut after breaking into a bank while intoxicated. According to the Register Citizen, Torn broke into the Litchfield Bancorp building believing that it was his home.
The police found him there asleep with a revolver after his break-in set off the bank's alarm. When awakened, Torn asked the police what they were doing in his house.
At his court hearing, Torn was released on $100,000 bail. The judge also ordered him to undergo an evaluation for substance abuse, given that this was not the first time the actor had run-ins with the law due to his drinking. As The Guardian reports, not long before this incident, Torn had at least three drunken driving arrests, one of which resulted in his being put on probation. 
Torn's arrest ultimately meant that it was not feasible for him to continue on 30 Rock. His character's surprising death paved the way for a new mentor of sorts for Donaghy, Hank Hooper of Kabletown. Donaghy and Hooper had a somewhat tense relationship, with Hooper often seeming happy on the surface while directing thinly veiled insults at Donaghy and the rest of the crew. 
What happened to Torn after the bank incident?
In their obituary for Torn, The New York Times reported that after being let out on bail, Torn pleaded guilty to reckless endangerment, criminal trespass, criminal mischief and illegally carrying a firearm. He received a suspended sentence and was placed on probation for three years.  During those three years, he was subject to random drug and alcohol testing. 
Torn's appearances onscreen diminished considerably after this incident. He ultimately passed away at his home in Lakeville, Connecticut in 2019. The Independent reported that the cause of death was Alzheimer's. He was 88 years old. 
'