'3rd Rock From the Sun': French Stewart Invented Harry's Iconic Squint
When 3rd Rock from the Sun hit the airwaves in 1996, the eclectic cast of characters made the sci-fi sitcom a big success. The unique TV show was about a small band of aliens who come to Earth. They pose as humans, so they can study their behavior, and both their mistakes and their observations made for great comedy.
One of those aliens was Harry, played by French Stewart. Harry was, to put it nicely, kind of an idiot, and Stewart deftly showed Harry's lack of intelligence in many ways, including with a trademark squint. He once shared the story about how that squint came to be, and how it landed him the job.
The story of French Stewart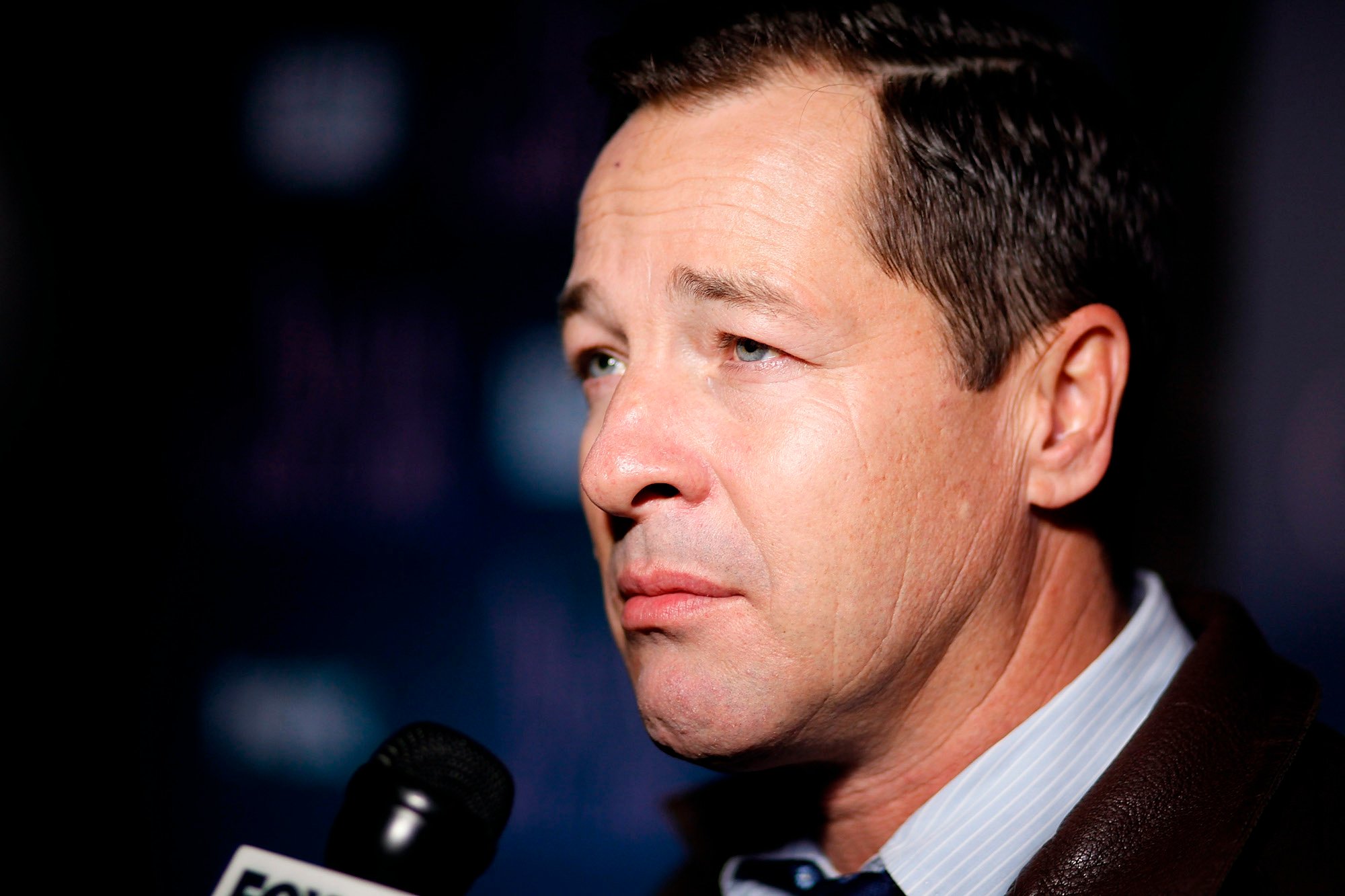 According to IMDb, Stewart was born in Albuquerque, NM in 1964. His given name at birth was Milton French Stewart, but when he went into show business he dropped his first name, opting to use French instead. The unusual moniker is a family tradition, and Stewart is reportedly the fourth French in the family tree. 
When he finished high school, Stewart studied theater at the American Academy of Dramatic Arts, earning his B.F.A. After graduation, he decided to pursue acting. He didn't achieve his goal quickly, but he didn't give up. 
TV Guide reports that Stewart appeared in a handful of small roles before getting his big break, playing DJ Razor Dee in the early '90s sitcom The New WKRP in Cincinnati. But his true breakthrough role came in 1996, when he landed the part of Harry Solomon.
Harry Solomon on '3rd Rock from the Sun'
According to Mental Floss, 3rd Rock from the Sun was a sitcom about a family of aliens who come to Earth to study human behavior. To get up close, they pose as a human family, known as the Solomons. Jane Curtin played Dr. Mary Albright, the unwitting human in the Solomon family's life.
The aliens were: John Lithgow as Dick, Kristen Johnson as Sally, Joseph Gordon-Levitt as Tommy, and Stewart as the inimitable Harry. 
Harry was depicted in contrast to the rest of his fellow space travelers. While they were other-worldly intelligent, yet baffled by Earthlings, Harry was portrayed as dim-witted by any world's standards. One of the ways Stewart showed his character's constant confusion was with a specific expression. 
The creation of Harry's squint
In an interview with the Chicago Tribune, Stewart explained the challenge he faced in playing Harry. 
"Harry is an epic idiot, in the best sense of the term," he said. "He's well-meaning, but he's just so stupid."
Fortunately, the talented actor had a plan when he showed up to audition for the role. He read for the part with Harry's now-trademark squint. It perfectly communicated Harry's general confusion, and he was cast as the befuddled alien. 
"It's sort of the equivalent of your mother telling you not to make faces because they might stick that way forever," he said. "Well, I've now got a face that's stuck."
3rd Rock from the Sun ended after six seasons, in 2001. To this day, Stewart is best known for his turn as Harry. But it doesn't seem that he minds the association very much, and he didn't mind keeping up the squint.
"But it's worth it. People respond to Harry, and the squint is probably a big part of his appeal."