'3rd Rock From the Sun': How to Watch the Show's Special Alternate Ending
Sure, there are plenty of new TV shows available across the many competing streaming platforms, traditional cable outlets, and even more traditional primetime networks, but many fans are turning to old standbys for comfort, nostalgia, and plenty of great laughs. As these older shows see new life, fans are learning more about them and the stories that went into how they were made.
One classic sitcom that still has an active fan base is 3rd Rock from the Sun. Casual fans might not know that the series' conclusion was originally quite different — and they can still watch it if they want!
'3rd Rock from the Sun' was a family sitcom with a sci-fi twist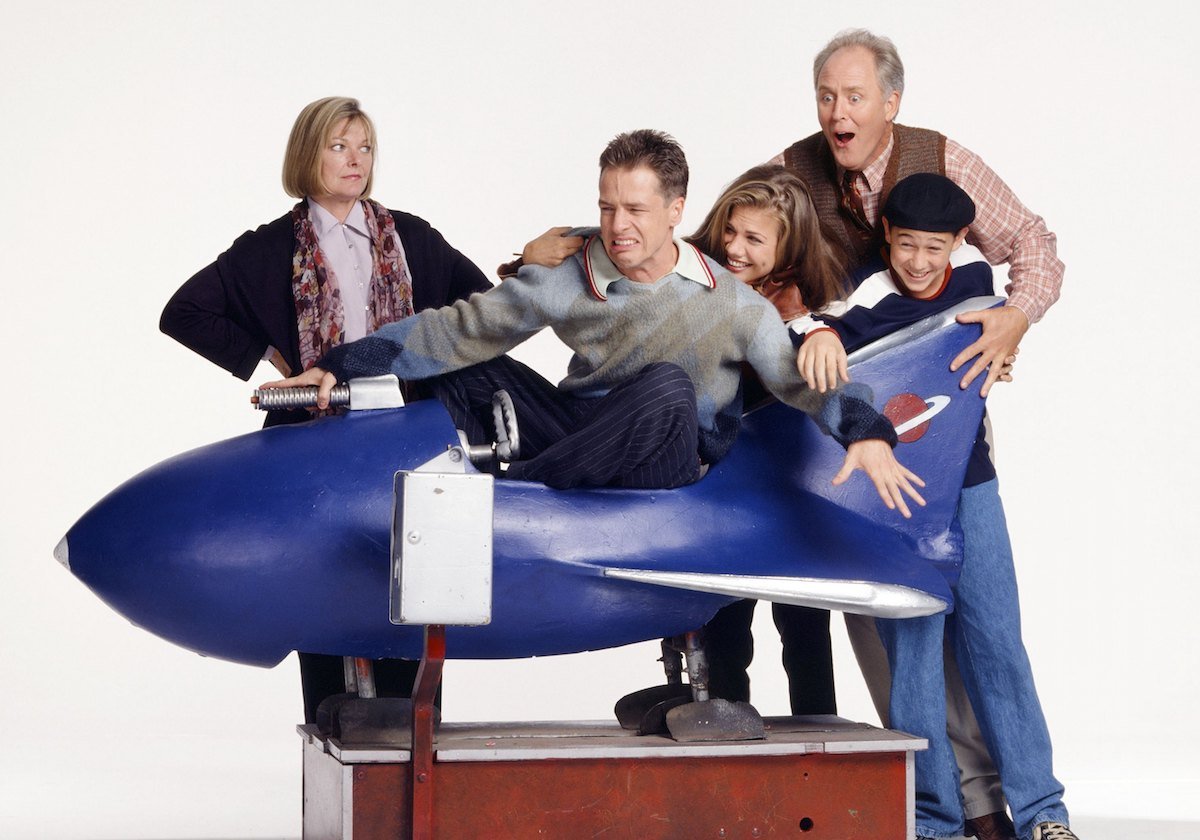 On the surface, 3rd Rock from the Sun followed a familiar formula. The show seemed to tread the common ground of a sitcom that followed the daily lives of a close-knit family and looked at the ups and downs of their jobs, relationships, and squabbles.
For 3rd Rock, that family was headed by a college professor named Dr. Dick Solomon, who was portrayed by John Lithgow. He had a teenage son named Tommy (played by Joseph Gordon-Levitt in what would be a breakthrough role for the child actor), a sister named Sally (portrayed by Kristen Johnston), and a brother named Harry (played by French Stewart).
RELATED: '3rd Rock from the Sun' Star Kristen Johnston 'Had Really Bad Depression' Filming the Series
At first glance, the plot might look something like Full House or any other family-centered sitcom, but this "family" has a secret. They're actually top members of the administration of an alien planet who have only taken on the appearance of humans in order to learn more about Earth and its inhabitants.
The humor centers around their frequent shock at learning about Earthlings' bizarre ways while having to navigate a complex — but fake — family veneer.
'3rd Rock from the Sun' concluded in 2001
RELATED: The Most Shocking TV Show Cancellations of All Time That Stunned Audiences
The NBC sitcom premiered in 1996 and ran for an impressive six seasons. Despite some critics finding the humor a little immature (there were a lot of "Dick" jokes centered around Lithgow's character's name), the cast was praised for superb acting abilities and ultimately the show garnered many supportive fans.
Still, the show struggled near its end. Lithgow, in particular, blamed its erratic scheduling. At a time before streaming and widespread use of on-demand services, having an unpredictable air time was something of a death sentence.
The series was eventually canceled, and it aired its series finale in 2001. According to Mental Floss, the aired ending featured all four of the aliens being beamed back to their home planet. Sadly — and in a move that was out of character for the generally light-hearted series — that meant that Dr. Solomon had to leave behind his beloved Mary.
There is an alternate ending for '3rd Rock from the Sun'
RELATED: TV Shows That Have Been Un-Canceled
Last-minute reprieves happen all the time for canceled shows, so creators have to be ready to pivot if the red light suddenly turns green again. In the case of 3rd Rock from the Sun, the creators wanted to be ready if the show did end up renewed for a seventh season. To prepare, they shot an alternate ending that drastically changed the tone of the conclusion.
In this ending, Mary is not left behind on Earth. Instead, Dr. Solomon comes back to retrieve her and take her with him as he returns to his home planet. This version never made it to air because, as we now know, the series was truly canceled. Fans, however, can see this happier ending on the DVD special features.