'3rd Rock From the Sun': Taping the Show Left French Stewart With Bruises and More
We owe many of our favorite TV shows' moments of physical comedy and action to professional stuntman. Despite their many talents, famous actors are rarely willing or able to put their own lives on the line. In some cases, however, stunts are so integrated into an actor's role that directors must cast someone who can act well and act foolishly. 
French Stewart's portrayal of Harry Solomon helped to kickstart his career… but it didn't come without a cost. 
'3rd Rock From the Sun' delivered six seasons of space adventures
Bonnie and Terrie Turner's sci-fi sitcom debuted in 1996. The hit comedy Space Jam would hit theaters later in the same year, helping to define a time in which American audiences were turning to aliens for entertainment. The Turners' 3rd Rock From the Sun ensured there was no shortage of content to turn to: each of its six seasons provided at least twenty 22-minute episodes packed with extra-terrestrial adventures. 
Similar to the Joe Pytka film, the sitcom split time between outer space and Earth — dubbed the insignificant "third rock from the Sun" by the show's main characters. The series saw the Solomon family — a group of four aliens from a far-out planet — travel to Earth with the goal of researching the lifestyle of humans. 
John Lithgow took on the part of Dick Solomon, the primary protagonist after whom many of the show's episodes were humorously named. Over the course of 3rd Rock From the Sun's five years of airing, however, audience members became fond of the whole goofy family. 
French Stewart found fame through zany characters
American actor French Stewart was 32 years old when 3rd Rock From the Sun began airing, but many audience members were encountering his talents for the very first time. Though Harry Solomon was far from Stewart's first role, its popularity provided a much larger stage. Many of Stewart's previous parts, in hindsight, could be seen as preparation for his out-of-this-world 3rd Rock debut. 
His stint as Razor Dee on the short-lived The New WKRP in Cincinnati spoke to his ability to get viewers laughing through spaced-out antics. According to IMDb, the show was canceled for not bringing in enough profit for backers, so Stewart moved on to Hanna-Barbera's Shakey Quakey Tour.
He was welcomed into the Screen Actor's Guild for his portrayal of Yogi Bear although, per Backstage, he would later lose the role for pulling his bear head off in front of children. 
Clearly, Stewart was prepared to act crazy and lose his head long before he took on the role of an alien. Still, the part of Harry Solomon would demand more from him than any other gig previously had. 
Filming was often painful for the star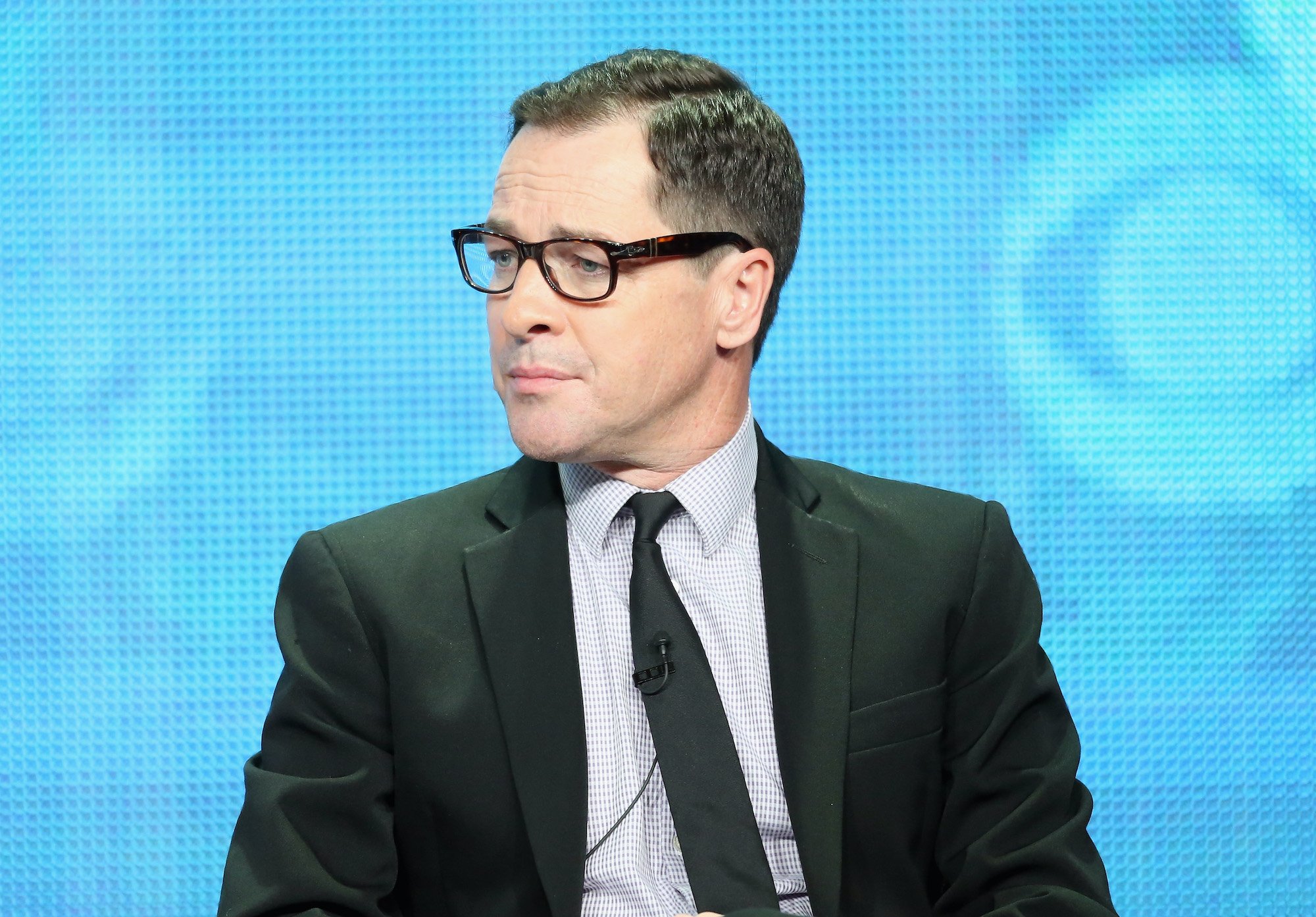 Harry played a valuable role within the Solomon family. Although Dick was the High Commander of the mission, Harry served as the household's communication outlet with the Big Giant Head — the mysterious boss of the entire operation. A regular gag in the series involved Harry jumping to his feet and holding his arms as if was an antenna, declaring that there was an "incoming message." 
Part of what made the bit so funny was that, unfortunately for Stewart, these messages frequently arrived when Harry was not in a position to be standing up. The injuries his character would sustain from this stunt were just some of the few that Stewart faced throughout filming. According to Mental Floss, the star constantly faced bruising and rug burns, even racking up an "insane" chiropractic bill. 
As it turns out, many of Harry's insane movements weren't Hollywood magic. He told the LA Times, that "the stunts that look impossible usually are and, as a result, hurt the most."