The 4 Best (and Worst) Moments From the 2022 Winter Olympics
Every four years athletes from around the world are selected to compete in the Olympics to show they are the best of the best in their sport. How they do in an event can bring joy, sadness, and a whole lot of memorable moments to millions of people across the globe. The Beijing Winter Olympics were no exception as viewers at home felt like they experienced every high and low with the Olympians representing their country. Now, we're taking a look back at some of those moments that made us cheer out loud and those that completely shocked us.
Here are the four best and worst moments of the 2022 Winter Olympics.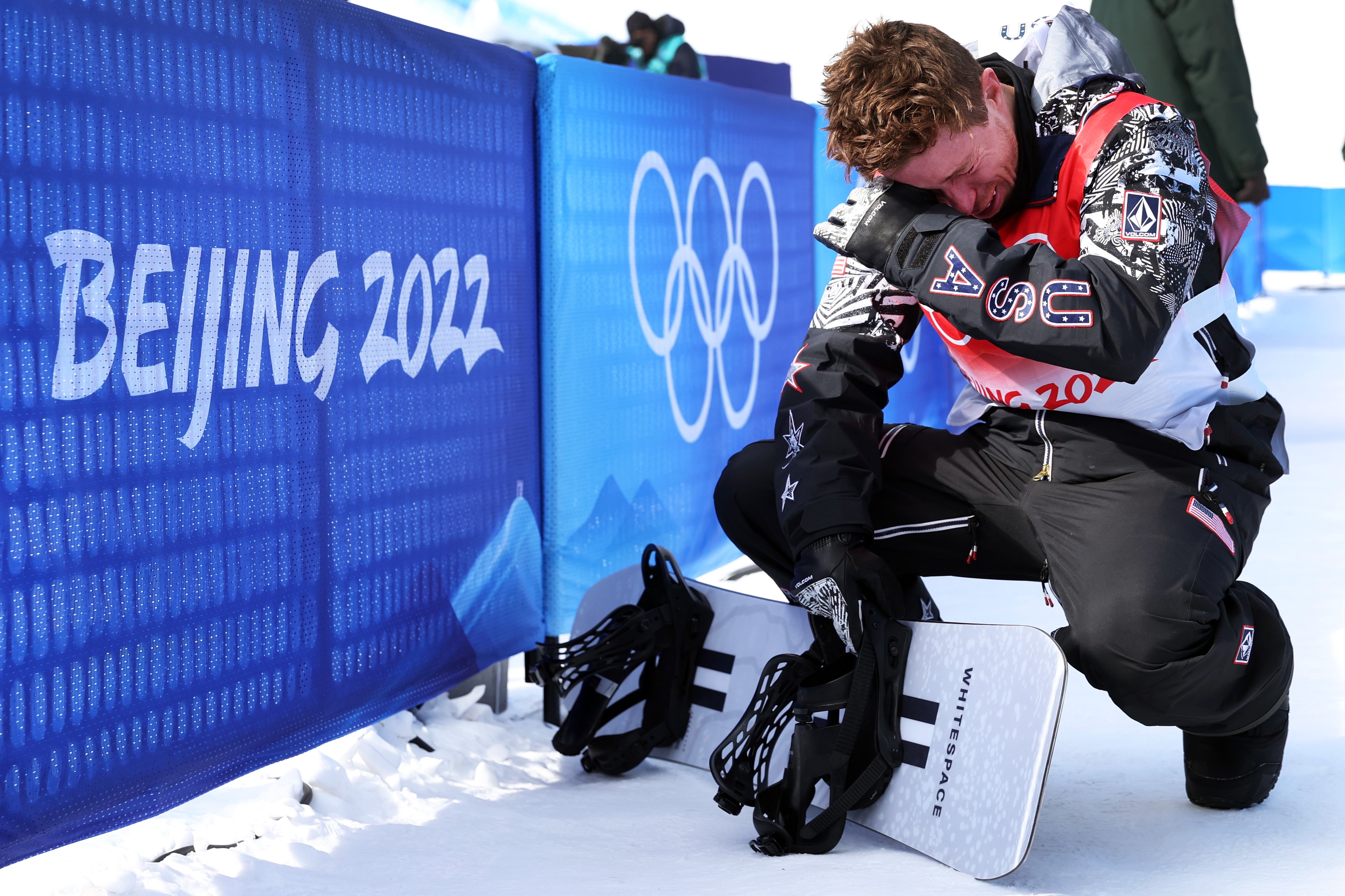 Nathan Chen exercised his 2018 short program demons
In 2018, figure skater Nathan Chen was named the favorite to win a gold medal in Pyeongchang. The reason was because of his ability to execute five different quadruple jumps. He was even dubbed "Quad King." But the then 18-year-old didn't have much experience in international competition and his short program was a bit of a disaster as it's ultimately what kept him off the podium.
Fast-forward four years and Chen became almost unbeatable in international competition. He was recognized as a seasoned competitor in Beijing and again was the favorite to win the gold. Some though wondered if he could completely shake off what happened in 2018 when he returned to the Olympic ice. He did. Chen delivered a flawless short program beating his personal best score before having the skate of his life to show he exercised those 2018 demons.
Fellow athletes and celebrities alike shared their excitement when Chen won the gold medal including Elton John who loved the fact that the Olympian skated to his music.
Shaun White misses the podium but still goes out on top
Another big headline from the Beijing 2022 Winter Games was snowboarding icon Shaun White competing in his last Olympics and trying to add another gold to his collection before officially retiring from the sport.
White had been pretty dominant in the halfpipe since his Olympic debut in Torino back in 2006 and has the record for the most Olympic gold medals ever won by one person in snowboarding. But at 35 years old and competing against a sea of younger snowboarders who grew up watching and idolizing him, White was not the favorite this time. However, he went out there and still had a solid showing, it just wasn't enough to get him on the podium as he finished in fourth place.
White became very emotional at the end of his final run as all of his competitors came up to congratulate him and let him know that he had nothing to hang his head about because in their sport he is the Greatest of All Time.
There was no shortage of stars who tweeted about White's amazing achievements over the last two decades including another GOAT who recently announced his retirement as well. "Congrats Shaun White [on] the incredible career," Tom Brady posted to his Instagram Story with a 100 emoji.
Mikaela Shiffrin suffers heartbreak on the slopes
A moment that left viewers in the U.S. stunned is when three-time Olympic medalist Mikaela Shiffrin failed to finish some of her events including the slalom and the giant slalom in which she was a favorite to win. The Alpine skier experienced heartbreak and shock when she missed gates early and was disqualified. 
After the women's downhill on Feb. 17, in which she finished 18th, Shiffrin told reporters: "Sixty percent of my DNF rate for my entire career has happened at this Olympic Games."
But despite the disappointment she went through in Beijing, Shiffrin offered an uplifting message to anyone who needed it saying: "Get up because you can, because you like what you do … Just get up. It's not always easy, but it's also not the end of the world to fail."
Kamila Valieva's positive test turns figure skating competition upside down
And last, the storyline that sent shockwaves through the entire Olympic and figure skating community centered on a 15-year-old Russian ice skater who many had considered the best in the world.
On Feb. 9, days ahead of the women's short program, news broke that Kamila Valieva had failed a previous drug test. Valieva tested positive for the banned substance trimetazidine, which is used to treat chest pain and heart-related conditions. It works by increasing blood flow to the heart and limits rapid spikes in blood pressure. Athletes are prohibited from using it in competition due to evidence of performance enhancement. 
The International Olympic Committee surprised everyone when it announced that Valieva would still be allowed to skate in the women's events. That decision drew ire from many former figure skating Olympians. While most sympathized with Valieva considering how young she is, they did not believe she should have been allowed to compete in the Olympic events.
Valieva finished first after her short program but really faltered in her free skate. In the end, two other Russian figure skaters took the gold and silver medals while Japan's Kaori Sakamoto won the bronze. However, what should have been a joyous celebration for them turned chaotic.
After the results were announced, Alexandra Trusova who finished in second place, was very vocal and began shouting about not getting the highest score. Trusova made history performing five quadruple jumps in her skate. But she scored behind Anna Shcherbakova and that's when Trusova began yelling: "I can't see this! I won't see this!" Before adding: "Everyone has a gold medal! Everyone has! Only I don't! I hate figure skating! I hate it! I won't go onto the ice again."
Meanwhile, Shcherbakova sat alone when she learned she was the gold medalist as the Russian coaches surrounded Valieva, who was sobbing after falling multiple times during her free skate. Shcherbakova tried to sum up her emotions after everything telling reporters: "I have mixed feelings–I was very happy to be in the right time and the right place. This has been what I've been working toward every day. I still can't comprehend what has happened–on one hand, I feel this emptiness inside."
Sakamoto was weeping after the final results came in as well, but her tears were believed to be tears of joy for winning her first medal at a global championship.