4 of the Funniest Royal Family Tour Moments
Here are the best royal family tour moments from Prince George's first tour with his parents to Meghan Markle laughing so she cried, and more.
Many fans love seeing photos and videos of the royal family's tours all around the globe for a number of reasons like the fashion, the beautiful landscapes, as well as the hilarious moments and reactions from Britain's most famous family.
So kick back, relax, and get ready for a good laugh with these funny royal family tour moments.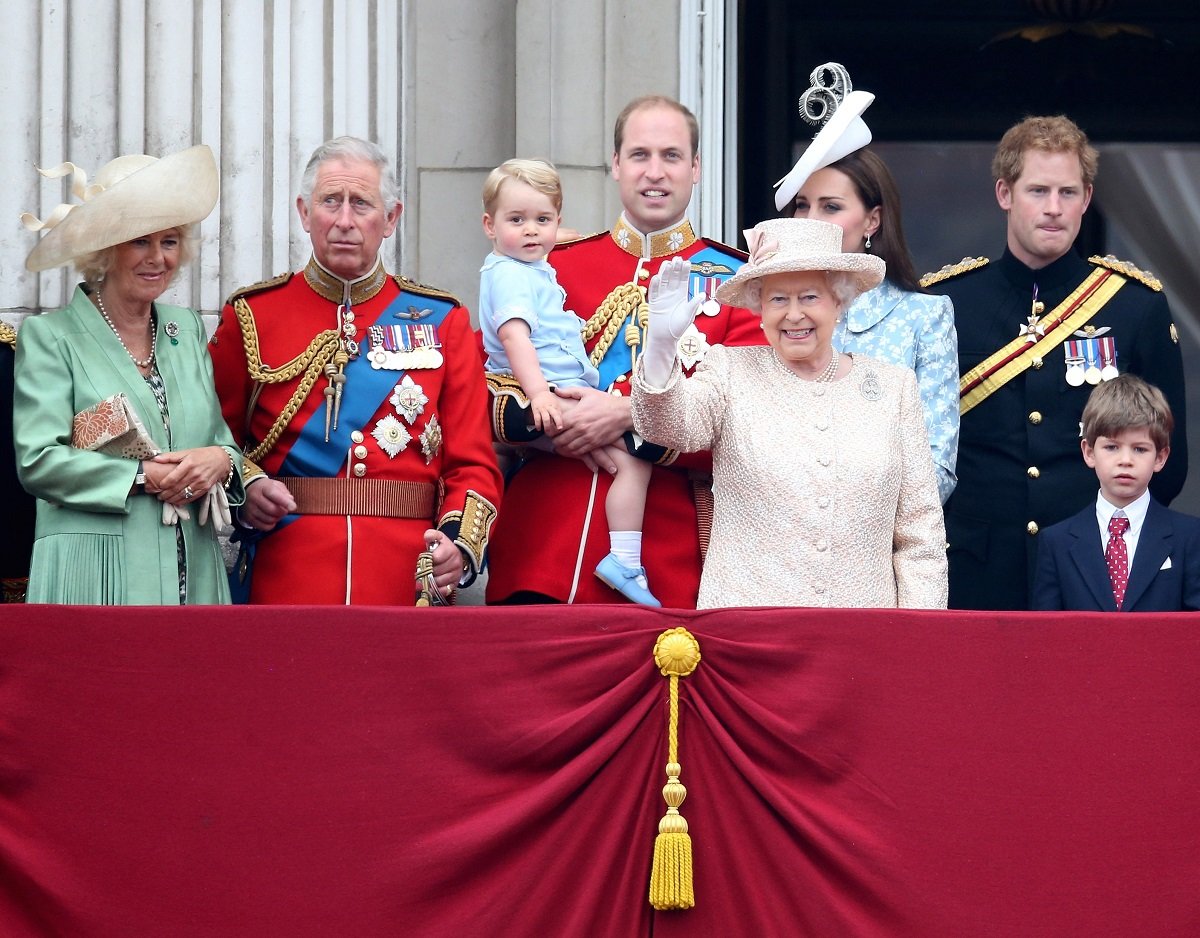 Prince George throwing a stuffed toy given to him on the ground
Back in 2014, Prince William and the Princess of Wales (formerly known as Kate Middleton) brought their oldest child, Prince George, who wasn't yet a year old at the time on tour with them to Australia.
During that trip, they visited the Taronga Zoo in Sydney. The couple's little one was introduced to a real Bilby but wasn't thrilled when he was given a stuffed one. George, who was being held in his father's arms, threw the toy onto the ground as soon as his mother gave it to him.
This garnered laughter from those gathered around them as William joked that his son "does love it, honestly."
Camilla holding a knife to a horrified looking King Charles
Australia is a place the British royals have visited many times and during a visit in 2015 Charles' wife, Queen (formerly Camilla Parker Bowles), gave everyone a chuckle at Seppeltsfield Winery.
The then-Duchess of Cornwall jokily wielded a knife at the Prince of Wales and told him to "behave" himself. Charles gave her a look of mock horror which had royal watchers laughing.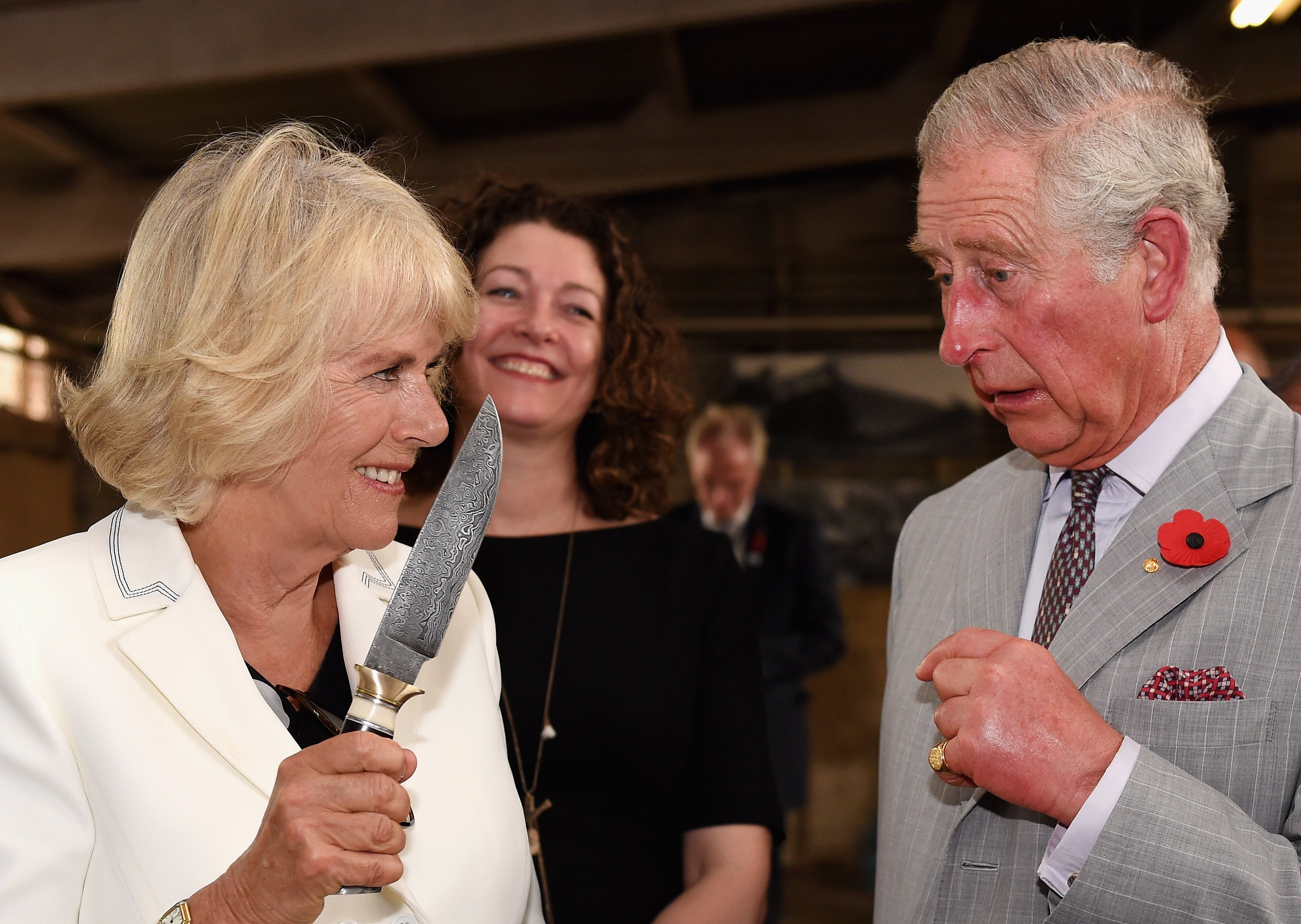 Prince Harry used trickery to beat Usain Bolt in a race
Prince Harry met legendary sprinter Usain Bolt in 2012 when the Duke of Sussex visited Jamaica to mark Queen Elizabeth's Diamond Jubilee. The duo chatted for a while and competed in a race. However, Bolt said that Harry "cheated" using trickery so they needed a rematch.
A few years later, the prince said he was ready to run against the Olympian again.
Bolt told Hello! that he was prepared after Harry threw down the gauntlet. The athlete said: "I'm ready! I'm ready because he got away last time. There was a lot written saying I got beaten, so I can't live that down. He cheated … he just ran off."
Meghan Markle laughing so hard she cried
A few months after Meghan Markle and Prince Harry tied the knot in 2018, the pair embarked on a tour of the South Pacific. While in Tonga, a group of schoolchildren had Meghan laughing so much that she was crying.
But what made the Duchess of Sussex laugh so hard that she actually has tears flowing out of her eyes at one point?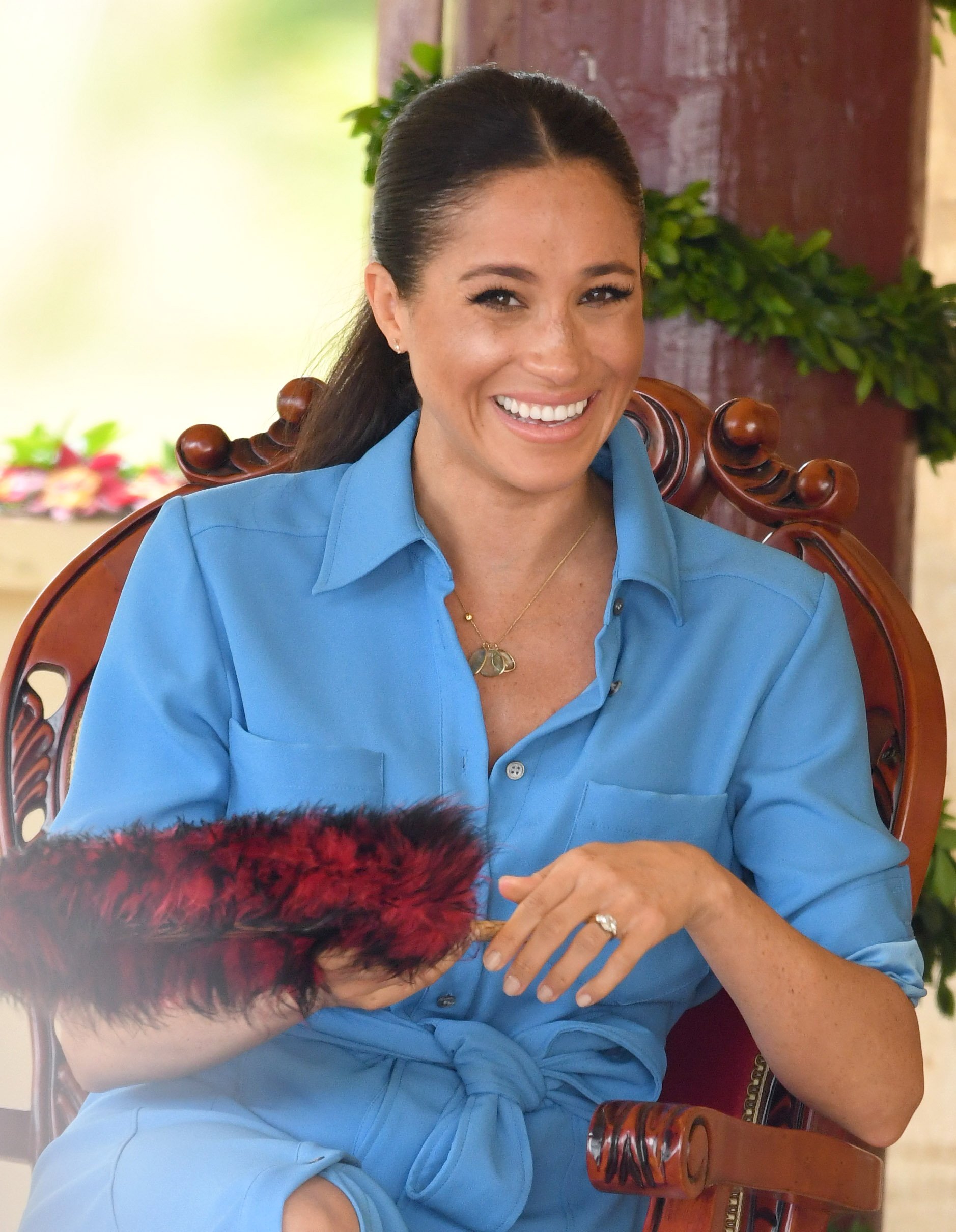 The adorable kids were singing a funny song to her and her husband about mosquitos.