4 K-drama Sex Scenes That Border PG-13, From 2021 and 2022
Fans are aware K-dramas stick to a PG-13 rating when it comes to sex or nudity. But dramas like 'Business Proposal' shocked fans with the heavily implied idea of a sexual scenario.
K-dramas do romance, sexual tension, kissing scenes, and lustful gazes incredibly well compared to American TV. But die-hard fans are well aware that K-dramas do not cross the boundaries into racy sex scenes or nudity. Over the years, fans have gotten their fix with some of the industry's steamiest kiss scenes. But there are a handful of dramas with pre-sex sex scenes that straddled the border of being PG-13.
[Warning: This article contains mild spoilers for the K-dramas.]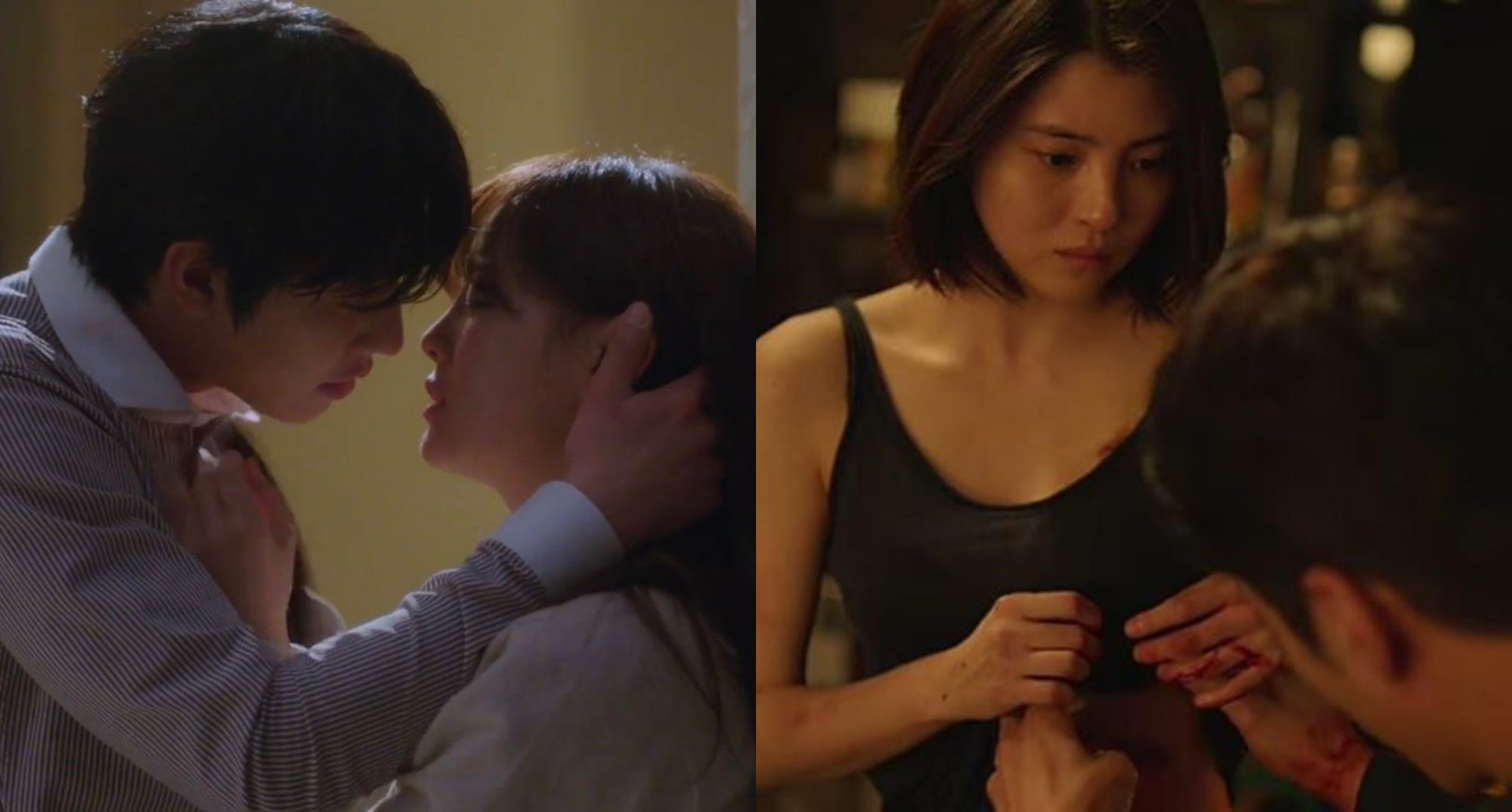 'Pachinko' is helmed as being one of the years most impactful Korean diaspora series
Beyond the world of Netflix and Viki K-dramas is Pachinko. The 2022 series is based on a novel about four generations of a Korean/Japanese family with one female lead character at its center. Pachinko tells the story of Kim Sunja (Kim Min-ha) through the major moments of her life during the Japanese occupation of Korea.
The series/K-drama has not one but a few sex scenes that are borderline provocative. The first occurs in episode two when Koh Hansu (Lee Min-ho) helps Sunja forest for mushrooms. Having fallen in love with him, Sunja allows him to be her first. Audiences do not see any real nudity besides Sunja's bare shoulders.
But the scene itself is sexual in nature with the movements and the characters' facial expressions. The second scene occurs much later in episode five. By now, Sunja is pregnant with Hansu's baby and has gotten married to Baek Isak (Steve Sanghyun Noh), who fell in love with her and vows to raise the child as his own.
Sunja leaves behind her home, moves to Japan with Isak, and lives with his brother and wife. One night, Isak promises to protect Sunja and that she is not a burden. Moved by his emotional words, Sunja encourages him to have sex. Again, fans do not see any nudity in the sex scene. It is mostly sounds, movements, and the idea of sex.
Pachinko is available to stream on Apple TV+.
'My Name' became 2021's biggest revenge K-drama with a sex scene worth gasping over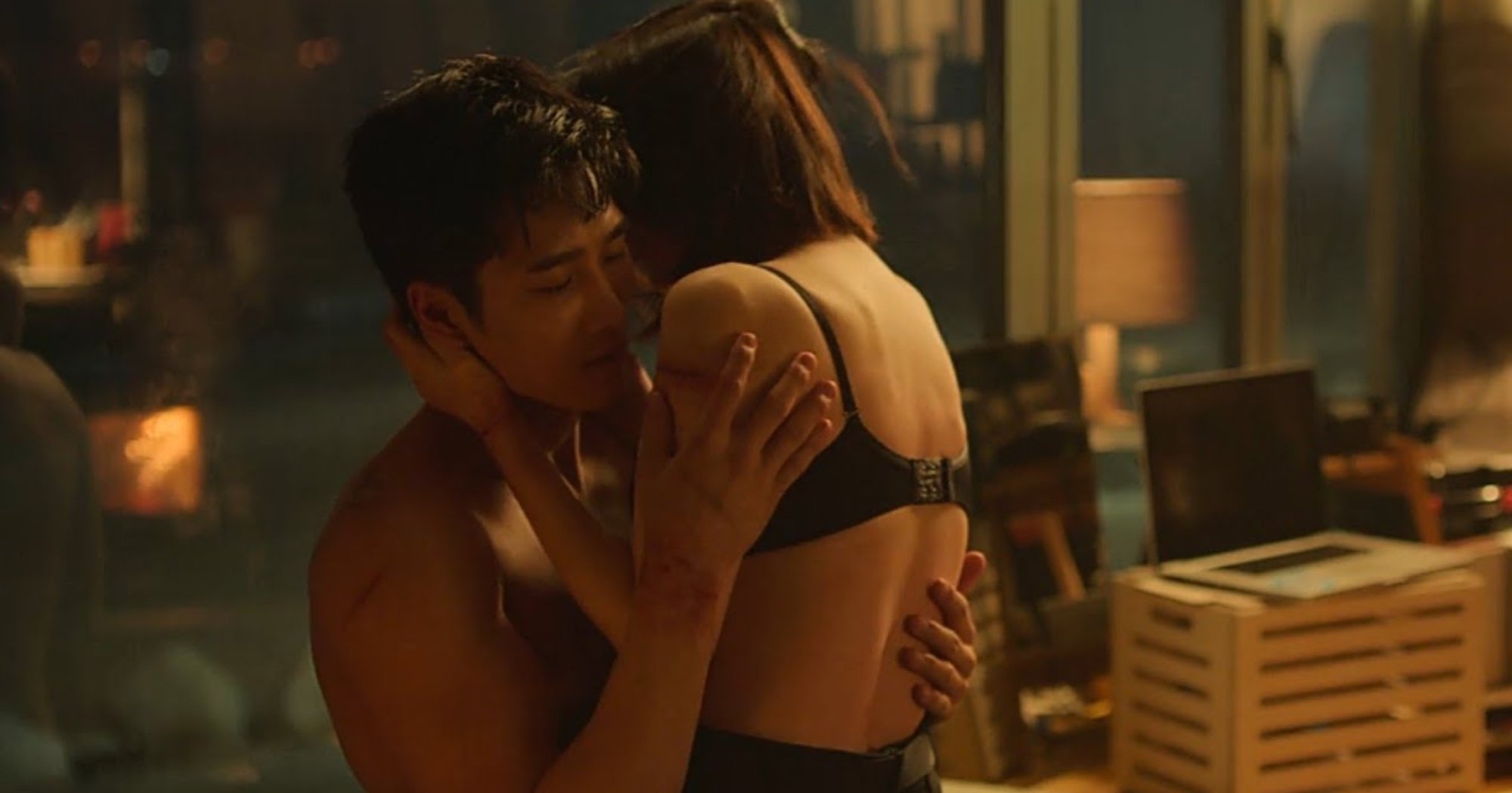 After the success of Squid Game came another Netflix hit starring actors Han So-hee and Ahn Bo-hyun. My Name became one of the year's best revenge stories with an empowering female lead character who was out for blood. Yoon Ji-woo / Oh Hye-jin (Han) witnesses her gangster father's murder, vows to find the killer, and joins Korea's most feared criminal organization.
As fans watched her become a mole as a detective in the narcotics division, a romance was never expected. My Name flipped the script when in episode eight of the K-drama, fans got a jaw-dropping sex scene. The scene had it all that borders PG-13.
The female lead's detective partner uncovers the truth about her backstory and escapes death by going to his beach house. They realize they have more in common than they realize and similar pain. Their pent-up attraction for each other leads to a sensual kiss, the removal of clothes, and barely there nudity.
My Name is available to stream on Netflix.
'Now We Are Breaking Up' defies K-drama rules by having an implied sex scene first
The 2021 K-drama Now, We Are Breaking Up switches around the commonly seen rules of a K-drama romance. In the drama, the two leading characters have a steamy past together before they remeet sometime later in Seoul. The basis of the story is that Ha Young-eun (Song Hye-kyo) is a talented designer who meets photographer Yoon Jae-kook (Jang Ki-young) while at an event in Busan.
The K-drama has mature themes as the two-character give in to temptation, lust, and sex. Fans get a full shot of the sex scene in the first episode. In a hotel room, surrounded by the fireworks and the city, they share sensual kisses and remove each other's clothes.
Fans get the idea of a sex scene in the K-drama as the two characters are seen naked from the top up while in bed. There is a riveting show of the male leads muscles back. The scene is later revisited further into the K-drama as they develop a romance.
Now, We Are Breaking Up is available on Viki.
'Business Proposal' had fans squealing over its Ahn Hyo-seop's muscular physique
Netflix's hit boss-employee romance K-drama Business Proposal became a fan favorite. Ahn Hyo-seop starred as the rich CEO of GO Foods, Kang Tae-moo. Actor Kim Se-jeong starred as the female lead and employee of GO Foods, Shin Ha-ri. It is the trope-filled drama of an unexpected romance that blooms when the two lead characters agree to fake date.
But fans watched as Tae-moo put the moves on Ha-ri in Business Proposal Episode 11. Near the finale, Tae-moo is certain of his love for Ha-ri and defends her against his grandfather, who disapproves of the relationship. After learning what his grandfather said to Ha-ri, he goes to find her.
In the K-drama, Tae-moo takes her to his apartment, leading to a heat-raising sex scene. It all begins with a not-so-innocent kiss that travels around the apartment. Ha-ri takes the initiative and removes Tae-moo's shirt on the bed, revealing Ahn's impressive back muscles. The kisses continue into a steamy night together in bed.
Business Proposal is available to stream on Netflix.