4 of the Most Explicit Sex Scenes From K-Dramas
'Squid Game' is one of the rare few K-dramas that has an explicit nude sex scene. Other dramas like 'My Name' and 'World of the Married' only show partial nudity often seen in most dramas.
Unlike American TV, Korean dramas often keep a PG-13 rating for romantic or explicit scenes. K-dramas do the job of building up the steamy tension before a big kiss between the characters or the heartfelt glances. Regarding sex scenes, there are a select few K-dramas that have broken the rule and have gone for a more risky and intimate relationships. These K-dramas make the most seasoned fans blush.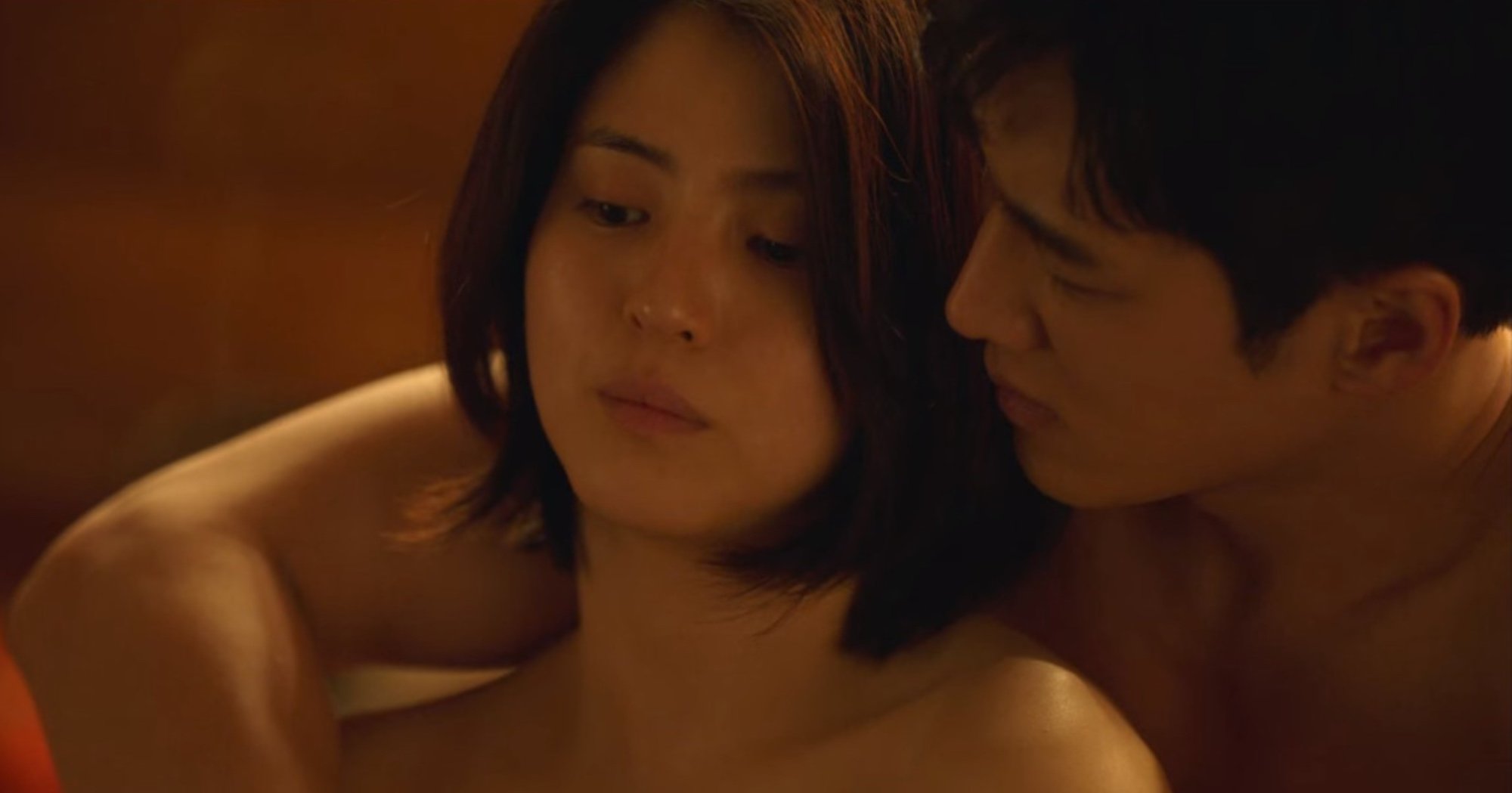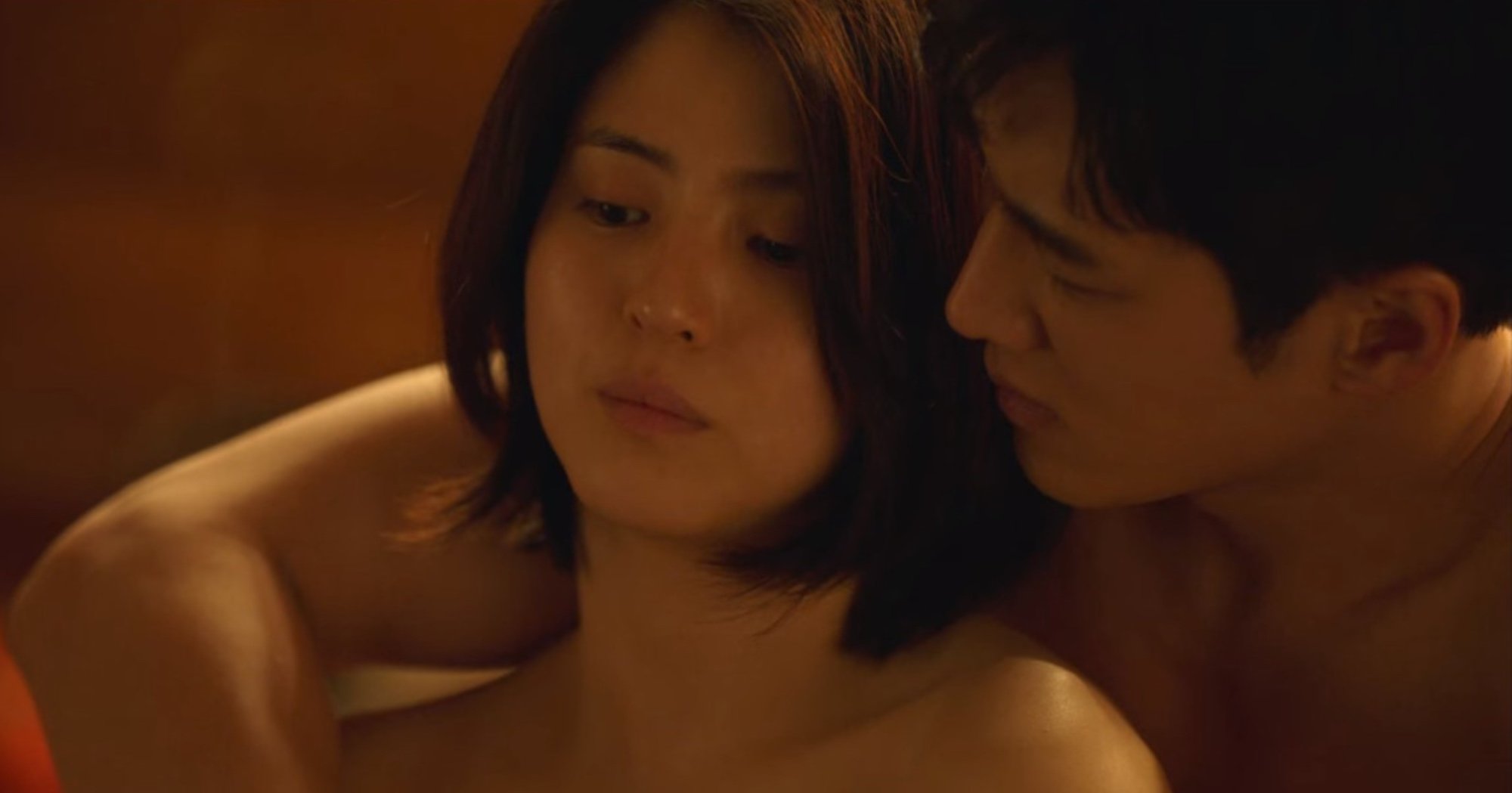 'Nevertheless' has a steamy pre-sex dream scene
Before Han So-hee starred in My Name, she and the "Son of Netflix" Song Kang starred as love interests in Nevertheless. K-drama fans were already warned Nevertheless would be a mature-themed drama. It told the heartbreaking and realistic story of two college students with different opinions about love.
Throughout the drama, the main characters have a steamy relationship. In episode 2, Na-bi (Han) has a wet dream about Park Jae-eon (Song Kang). While the scene is not full-blown sex, it does almost lead up to it. In the dream, the characters are on the couch as Jae-eon kisses down Na-bi's body. It is assumed she is topless, and Jae-eon almost makes his way to her intimate area before the dream cuts off. There are a few more steam pre-sex scenes in the K-drama.
'The World of the Married' stunned fans with its use of sex scenes in the K-drama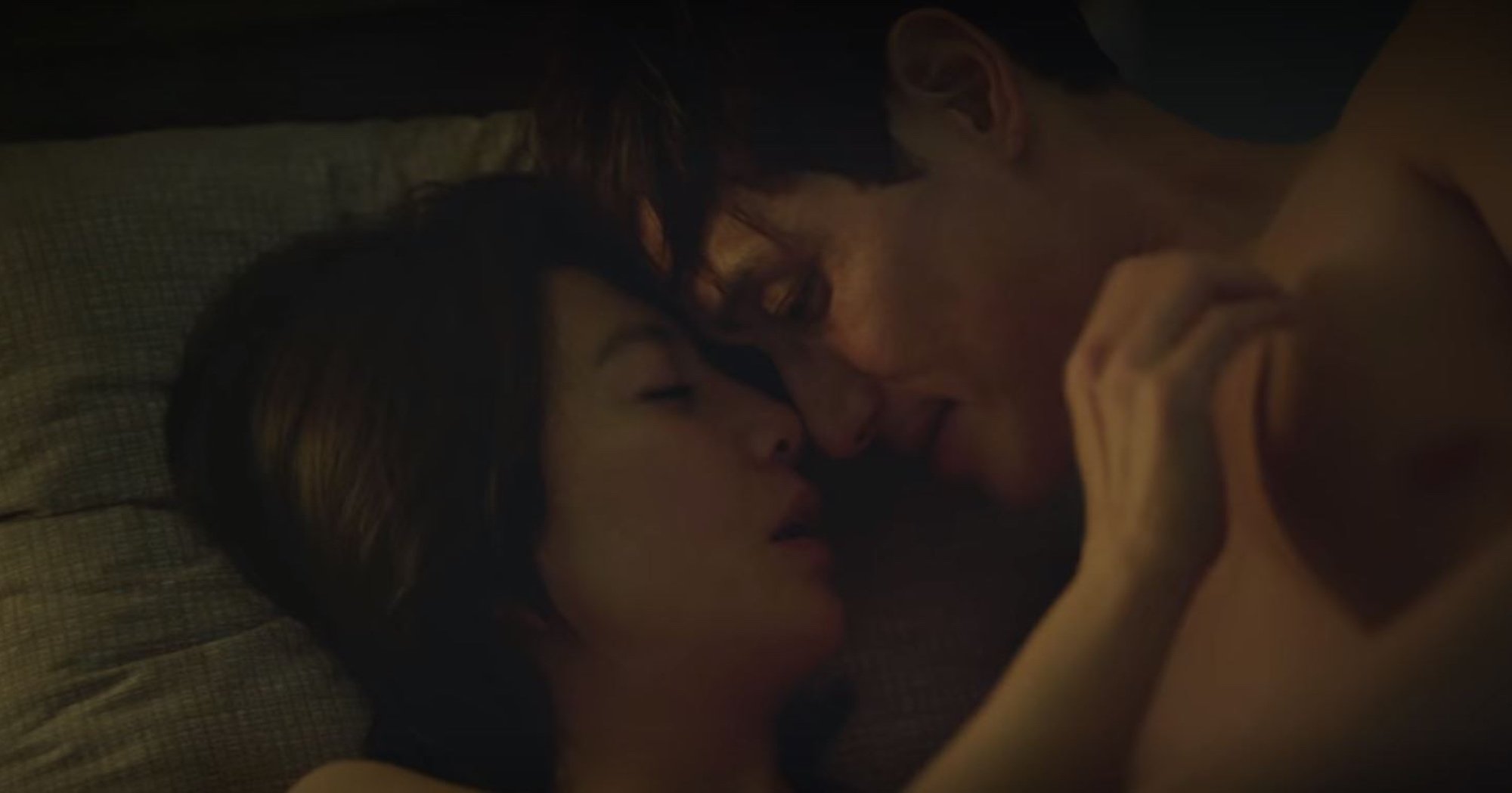 The 2020 K-drama, The World of the Married, became one the highest-rated dramas of the year. It centered around Ji Sun-woo (Kim Hee-ae), a respected doctor with the perfect affluent life. She learns her husband is having an affair with a younger woman and her world falls apart. The K-drama also captured fans' attention for its explicit sex scenes.
One of the scenes occurs between the husband Lee Tae-oh (Park Hae-joon) and his mistress in a copy room. The scene shows a lot of exposed backs and lustful movements but never full-blown nudity. The World of the Married's first episode has a late-night sex scene in bed between Sun-woo and Tae-oh. For fans who watch the drama, more explicit scenes can be expected when Sun-woo starts seeing a younger man.
'My Name' has a beach house sex scene some fans felt was unnecessary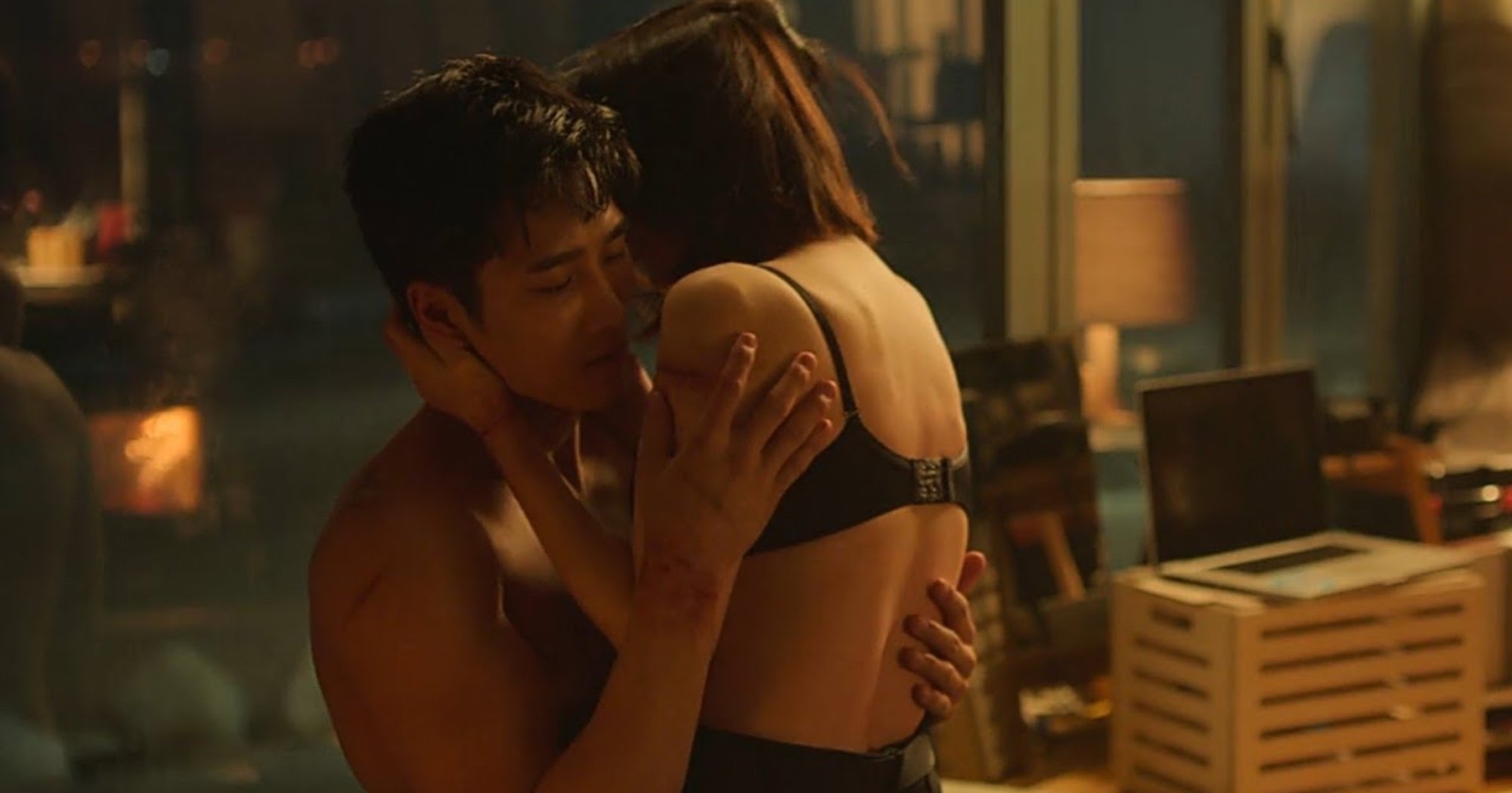 Han So-hee would star in another Netflix original K-drama that would be a drastic change from what fans are used to seeing from her. The actor starred in the action drama My Name as Ji-woo, a woman who seeks revenge against her father's killer. The K-drama built up the female lead as a lone wolf seeped with wanting justice.
But there was a budding friendship between her and Pil-do (Ahn Bo-hyun), her partner. In episode 8 of the K-drama, they have a heart-to-heart at Pil-do's beach house. One thing led to another, and under a warm glow, they had a sex scene. Like most explicit sex scenes in K-dramas, it goes as far as showing some nudity. The two characters get caught up in lust, passion, and emotions after everything they have dealt with.
My Name's director defended giving Ji-woo a romance despite fans' initial backlash. According to an interview with USA Today, the director let the K-drama's writer make the final decision and later came to an agreement with the actors.
'Squid Game' explicit scene led to a deeper conversation about surivival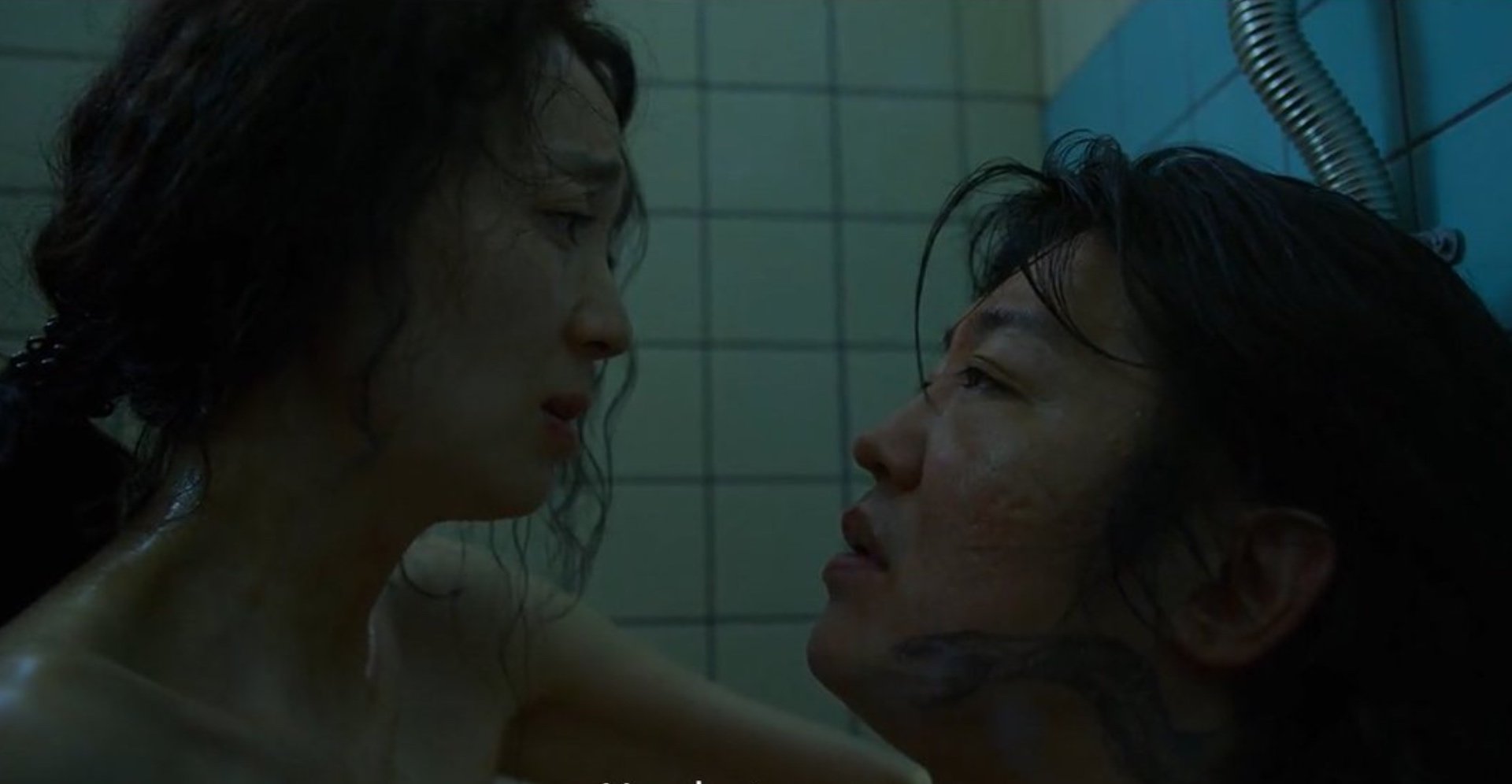 Squid Game Episode 4 shocked fans when Deok-su (Heo Sung-tae) and Han Mi-nyeo (Kim Joo-ryoung) had sex in the bathroom. The sex scene is one of the rare times a K-drama shows more nudity. Deok-su and Mi-nyeo are seen in a bathroom stall in the act, sweating profusely. Fans even see Mi-nyeo's chest. The scene happened rather abruptly and was a surprise for many viewers.
The relationship and the sex scene developed into a discussion about Mi-nyeo's over-sexualization and survival. Hwang Dong-hyuk explains Mi-nyeo believes her relationship with Deok-su is "a different kind of love." The sex scene allowed Mi-nyeo to ensure her survival during the Games by clinging onto the strongest player.
'Hit the Spot' K-drama is all about sex, relationships, and finding oneself
Instead of just one sex scene, Hit the Spot K-drama has many. Be warned, the drama is tagged with the highest viewership rating due to its intense display of nudity and sex talk. For example, fans might want to make sure to watch the episodes in private as the first scene involves an acted-out pornography scene with full frontal nudity. The scene then shifts into a couple watching the scene and engaging in their own sexual rendevous.
Hit the Spot revolves around a female lead whose long-term relationship finally hits rock bottom as she realizes their sex life is anything but extraordinary. She and her best friend are tasked at work to host a new sex and relationships podcast. With no real experience, the female lead embarks on a journey of self-discovery.
If fans thought Squid Game was taboo and out of left field, Hit the Spot takes it even further. The drama deals with talk about birth control, things you find at Spencer's, doctor check-ups, and the nitty-gritty of a good relationship.