4 Photos of Kate Middleton's Best Work-From-Home Outfits
Prince William's wife Catherine, Duchess of Cambridge has earned a reputation as a fashion icon for always looking so polished and put together every time she steps out for a royal engagement. But now, like millions of people around the world, Kate has been working from home a lot now due to the coronavirus (COVID-19) pandemic and fans have noticed that she still looks super stylish.
The duchess isn't just throwing on sweats or lounging around in pajamas these days while conducting business from her home office. Read on to see four of her very best looks while she has been working at home.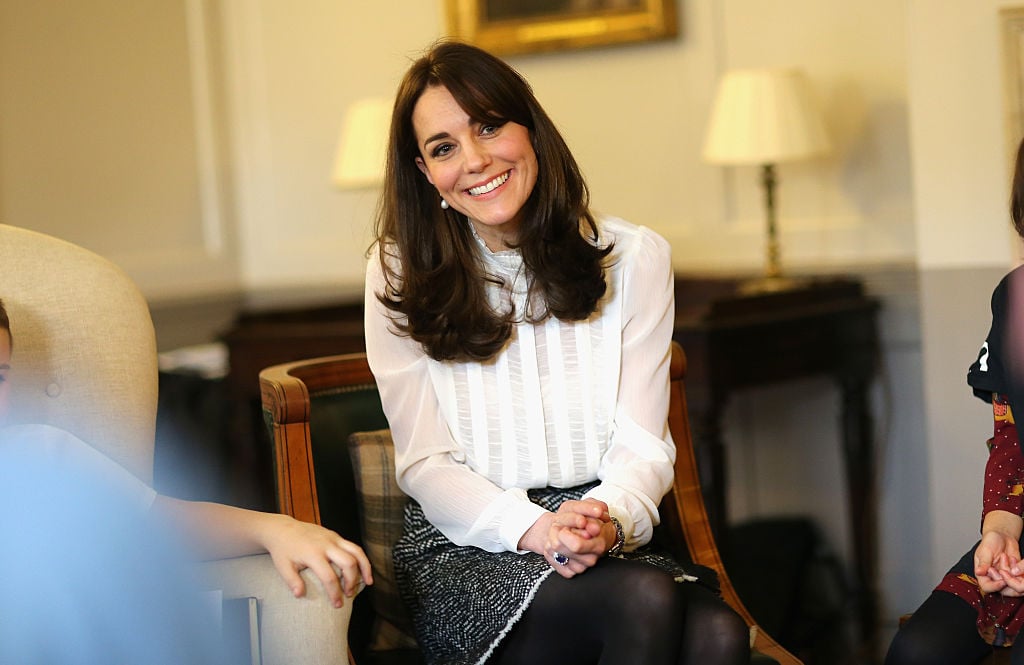 Kate is one of most stylish women in the world and loves wearing brands like Alexander McQueen, Reiss, Erdem, Top Shop, L.K. Bennett, and Jenny Packham. The duchess always stuns whether she's attending galas, banquets, or award ceremonies, and nowadays working at home she's hasn't missed a beat with some super chic looks.
Gold knit top for a zoom call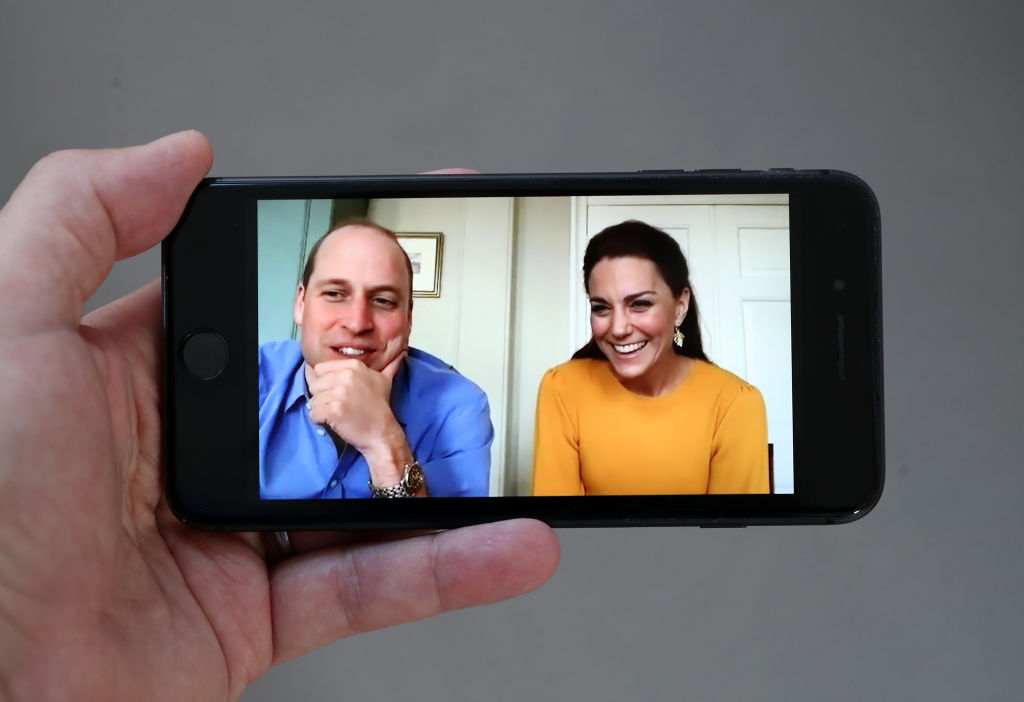 On April 8, Kate and her husband did a zoom call and chatted with students and staff at Casterton Primary Academy. Many of the pupils who attend the school are children of healthcare workers. They told the Duke and Duchess of Cambridge about their parents' jobs and showed them some of the arts and crafts they were working on.
William had on a deep blue button-down shirt but it was Kate's pop of color that caught everyone's attention as she donned a knit marigold blouse.
A dusty rose suit for the office
In late March, Kensington Palace shared a photo of the future queen taking calls in her home office.
She looked amazing in a dusty rose blazer and matching trousers. Harper's Bazaar noted that the pantsuit is by Marks & Spencer. Kate completed the business chic ensemble with pointed toe pumps by Hugo Boss.
Striped sweater for a video chat
In another video call, the royal couple spoke to the BBC from their home about the pandemic and their EveryMindMatters campaign. The campaign was launched in 2019 and its mission is to give people skills and resources to cope with and improve their mental health.
The prince wore a pale collared shirt with a sweater over it, while the duchess chose a black-and-white striped top for the interview.
Clapping for healthcare workers in a blue dress
Kate's style was on-point again outside of her Amner Hall home where she, Prince William, and their three children stood as they clapped and cheered for all the healthcare professionals working on the frontlines battling the pandemic.
The Duchess of Cambridge wore a floral Anouk dress by Ghost. After seeing her in it, the brand said that it would donate all proceeds from the sales of that dress to the United Kingdom National Health Service.
"We are donating all of our online proceeds from the Anouk dress to the NHS," Ghost announced in a statement via Instagram. "We strive to continuously support the amazing work that the NHS staff and volunteers are doing, throughout this challenging battle against COVID-19."
Read more: This is the 1 Color Kate Middleton Refuses to Wear in Public