5 Podcasts You'll Absolutely Love if You're a Comedy Nerd
If you love comedy, you love podcasts. And if you don't love podcasts, you should know: there's a quite a bit of quality comedy on them. We wouldn't offend you by recommending Conan O'Brien Needs a Friend or Comedy Bang Bang. (We do, of course, recommend those podcasts, we just assume that if you clicked on this article, you already know about them). But outside of the classics, these are the five best podcasts to listen to if you're as nerdy about comedy as the Succession characters are about screwing over their own family members.
1. 'Off Book: The Improvised Musical' with musical improvisers Jessica McKenna and Zach Reino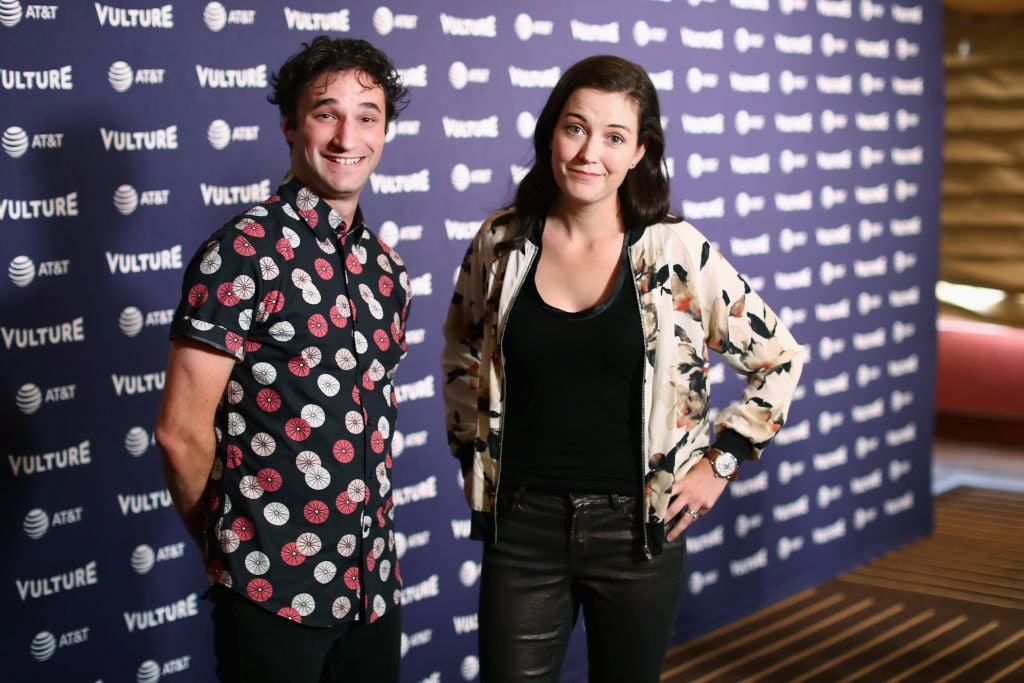 "It takes years for a Broadway musical to hit the stage," this podcast's description reads. "But on Off Book: The Improvised Musical, you get a brand new original musical every week!"
It's truly a miracle what these two comedians do; with the help of accompanists on the piano, guitar, and drums, the two co-hosts, Jessica McKenna and Zach Reino, make up songs and raps (that rhyme and make narrative sense within a full-length musical)–on the spot.
Off Book also hosts a guest, usually a hilarious comedian, on the podcast each week. Together, the three improvisers create a brand new musical off the top of their heads.
Why is it so great? Reino and Mckenna are a comedy duo made in heaven. They improvise together so well, both musically and not; they listen, call out the absurd, and they make each other laugh as much as they do the listener. It's simply impossible to listen to Off Book without giggling. (It's also a great reminder that musical comedy is an art within itself).
We especially enjoy the episodes with Paul F. Tompkins (there are many) and Carl Tart.
2. 'Why Won't You Date Me?' with comedian Nicole Byer
Why Won't You Date Me? is an incredible act of bravery. Comedian Nicole Byer asks people who she's dated, or maybe just hooked up with in the past, to be guests on the podcast. And she asks them, point-blank, "why won't you date me?"
Granted, most of the more recent guests are just friends and other comedians. But, she still asks them, on each episode: "would you date me?" The results are fascinating and hilarious.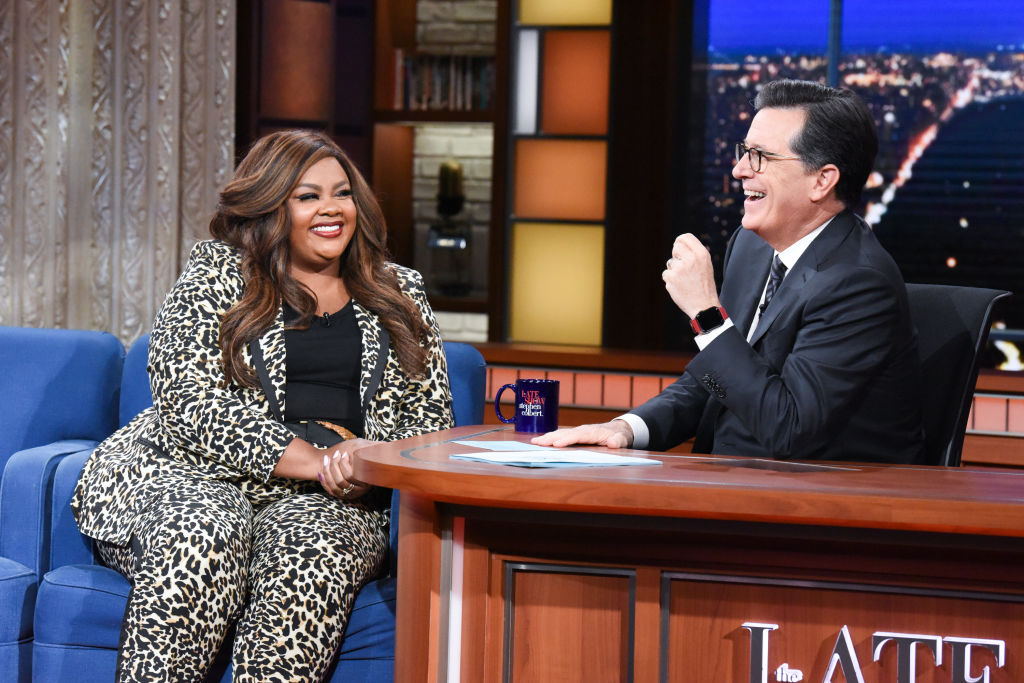 Nicole Byer is a rare breed in the comedy community in that she's had resounding success in both the improv/sketch scene (most notably at UCB) as well as stand-up.
The podcast's description reads like this:
Nicole Byer is single and has been for decades. She's smart, funny, has a fat ass and loves giving bl*w j*bs. So the question is why is she perpetually single? This podcast is a quest to find that answer. Every week, Nicole invites a comedian, friend, or ex-fling to interview their dating life and figure out her own.
Doesn't that sound so fun?
If you're a mega-nerd, and you know the names of specific performers in the improv and stand-up communities, you'll be hooked just by hearing that hot goss. Every community, no matter how nerdy, needs gossip to really thrive.
We especially loved the very first episode, with comedian and actor Will Hines, as well as the episode with comedian Alice Wetterlund. And we shan't forget "Period Horror Stories" with Toni Charline or "Dating Thick" with Jon Gabrus.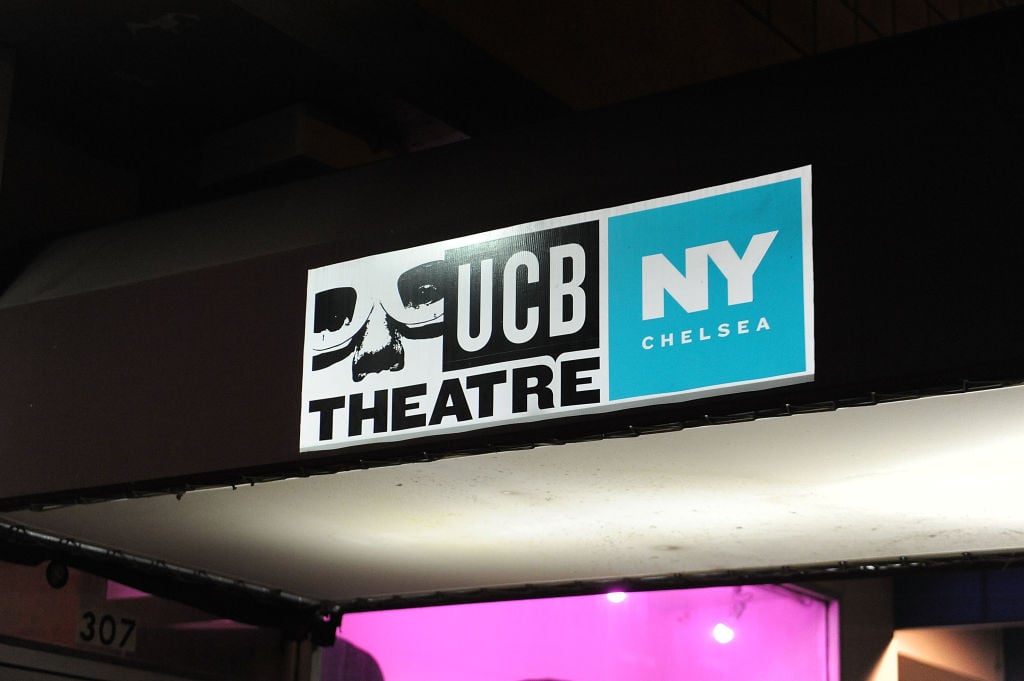 3. 'Off Camera with Sam Jones'
Off Camera's podcast website describes it as such:
Off Camera is hosted by director/photographer Sam Jones, who created the show out of his passion for the long form conversational interview, and as a way to share his conversations with a myriad of artists, actors, musicians, directors, skateboarders, photographers, and writers that pique his interest.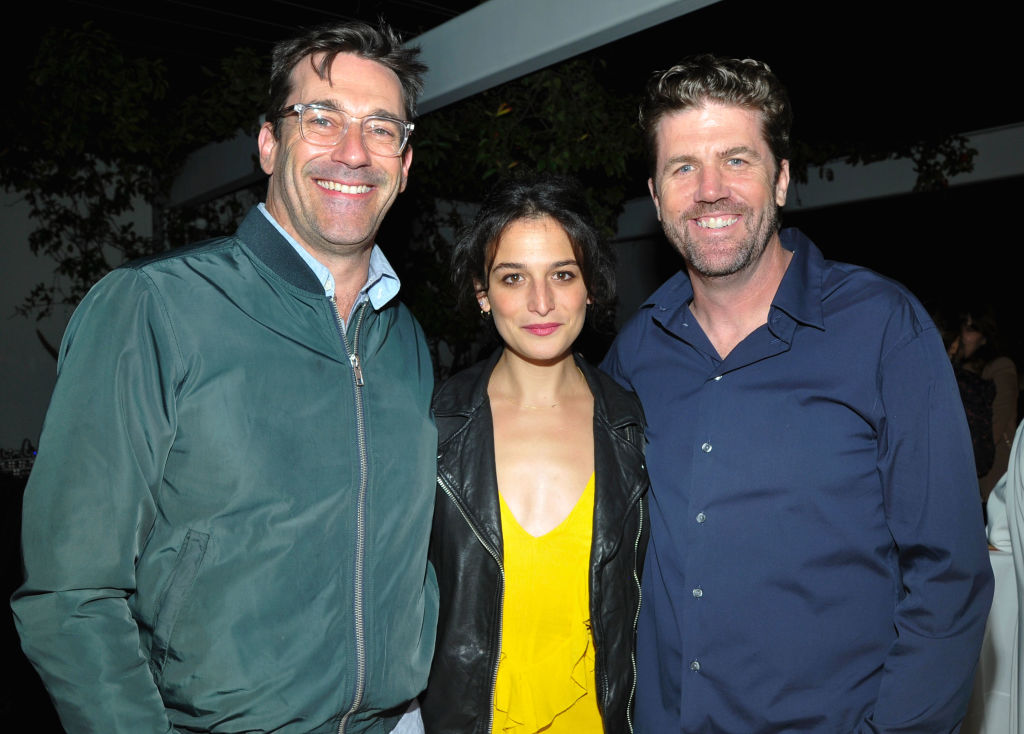 While this podcast doesn't technically focus solely on comedy, the host frequently interviews comedians as well as actors who started in improv. Jones asks deeply personal (but not invasive) questions that lead the guest into an introspective, vulnerable space.
Because the podcast does a deep dive into each guest's personal history and career, you get so much good advice, and so many fascinating stories about Hollywood, SNL, stand-up comedy, you name it. The podcast helps you realize that behind each big movie star, there is a human being–one with interests, talents, dreams, stories, and truths that have nothing to do with acting. And it's a beautiful thing to be reminded of.
Particular favorite episodes: Nick Offerman's, Zach Wood's, and Jenna Fischer's.
Come for the improv tips, stay for the insightful thoughts on life and pursuing your passions.
4. 'Good One: A Podcast About Jokes' with Jesse David Fox
Good One: A Podcast About Jokes is "a podcast about – well – jokes, and the people who tell them," as the description reads.
"Each week," it continues, " a comedian will play one of their jokes and then break it down with Vulture.com Senior Editor Jesse David Fox."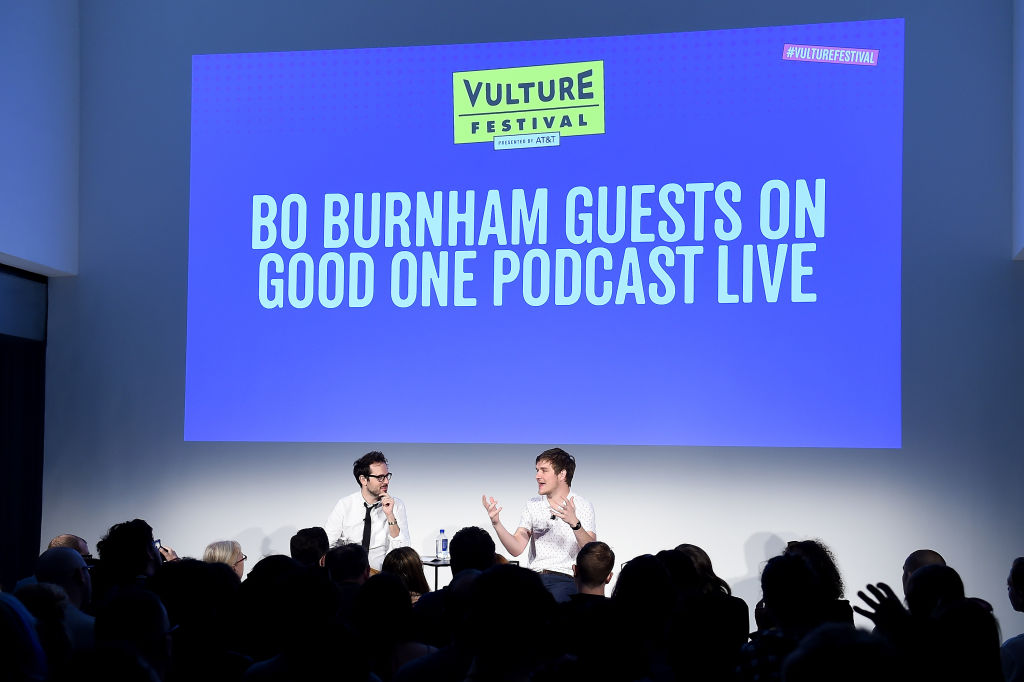 The episodes are a deep, intricate dive into the craft of joke-writing. Comedians also admit the jokes written by other comics that they're most jealous of (or, which joke they wish they could steal and get away with). It's a love letter to the art of comedy; the podcast honors the work, time, and intellect that goes into comedy–rather than the shock factor or "edge." And for that, we appreciate Good One.
We'd especially recommend Tig Notaro's episode in which she recounts the Taylor Dane story, as well as Patton Oswalt's "Polish Woman of Doom," and the live episode with Bo Burnham. For a really fun time, also check out Rachel Bloom's episode, which is about an incredible Space Jam joke.
5. 'Gilmore Guys' with comedians Kevin T. Porter and Demi Adejuyigbe
Gilmore Guys is pure joy. It's a celebration of something simultaneously fun and outdated: Gilmore Girls. If you haven't seen Gilmore Girls, go watch Gilmore Girls, but we think you'll still enjoy it even if you don't. The guests are great (and they get some big comedy people), the hosts are wonderful as a pair, and all the while, you'll delight in deep-cut cultural references.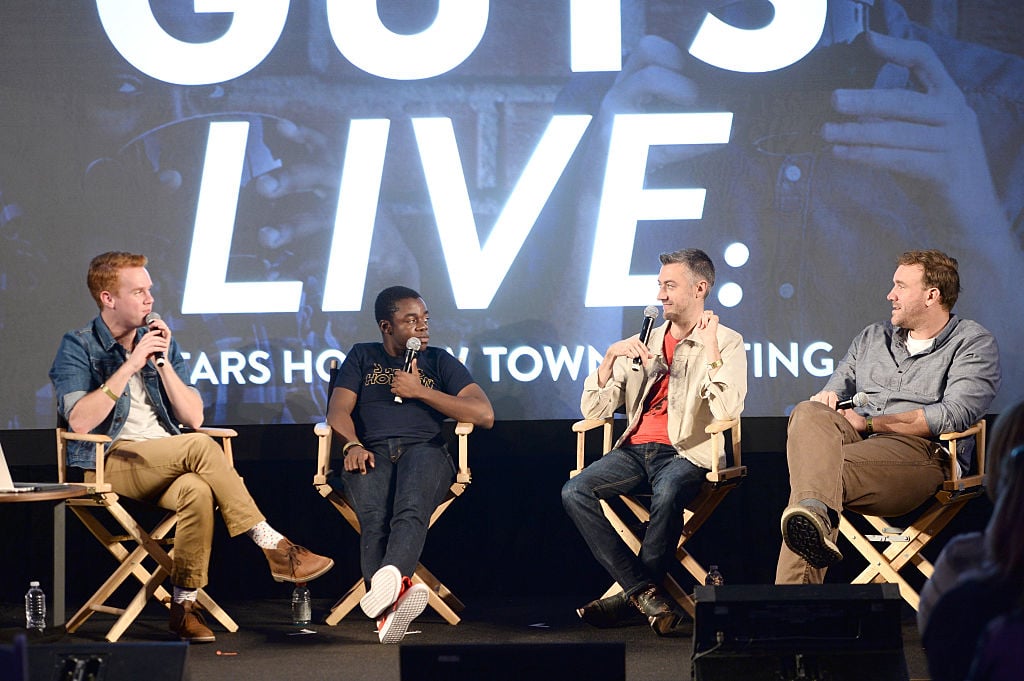 Our favorite episode? Every dang one.