Here Are the 4 Scariest Scenes From 'American Horror Story: Asylum'
One of the most popular, yet terrifying seasons of American Horror Story includes a possessed nun, a skin-wearing serial killer, and aliens. Asylum follows Lana Winters (Sarah Paulson,) an investigative journalist, on her mission to expose Briarcliff for the corrupt and unclean institution it became.
Shelley's 'treatments' at the asylum (Episode 5)
Kit goes through some pretty horrible treatment on American Horror Story: Asylum, as do characters like Lana and eventually Sister Jude. However, there are a few other "patients" in this hospital that fans meet, including one person, named Shelley, who was in there for nymphomania.
When this character finally has a chance to go into the normal world, dumped on a playground by the then-possessed Sister Mary Eunice, some believe her to be a "monster." She scares kids on a playground, even causing the teacher to run away as she climbed out of some stairs.
RELATED: Why AHS Fans Think Season 10 of 'American Horror Story' Has Something to Do With the Ocean
Bloody Face running into Adam Levine (Episode 1)
This season starts off with one couple, with one actor being Maroon 5 singer, Adam Levine, hanging around the abandoned asylum. It's all fun and games until they realize that they're not alone in this building. To get a better look, this character sticks his hand, holding his phone, into a small opening.
Just when he sees something in the camera phone, something, or someone, grabs his arm. After struggling to get it out of the hole, Bloody Face cuts his arm clean off. Talk about a celebrity cameo and a surprising opening scene.
Dr. Thredson kidnapping and almost killing Lana Winters (Episode 7)
She's the one. That's not exactly a good thing, though. Despite all the trauma she faced at Briarcliff, Lana Winters still had to face more horrors waiting for her in Oliver Thredson's basement. There, she saw this "doctor" put on his handmade Bloody Face mask, living out some of his fantasies with this makeshift mother.
That dream goes south when Thredson realizes Lana had been trying to escape. He had no choice but to kill her. Thankfully, Lana Winters managed to escape this torture and then escape the Asylum a few episodes later.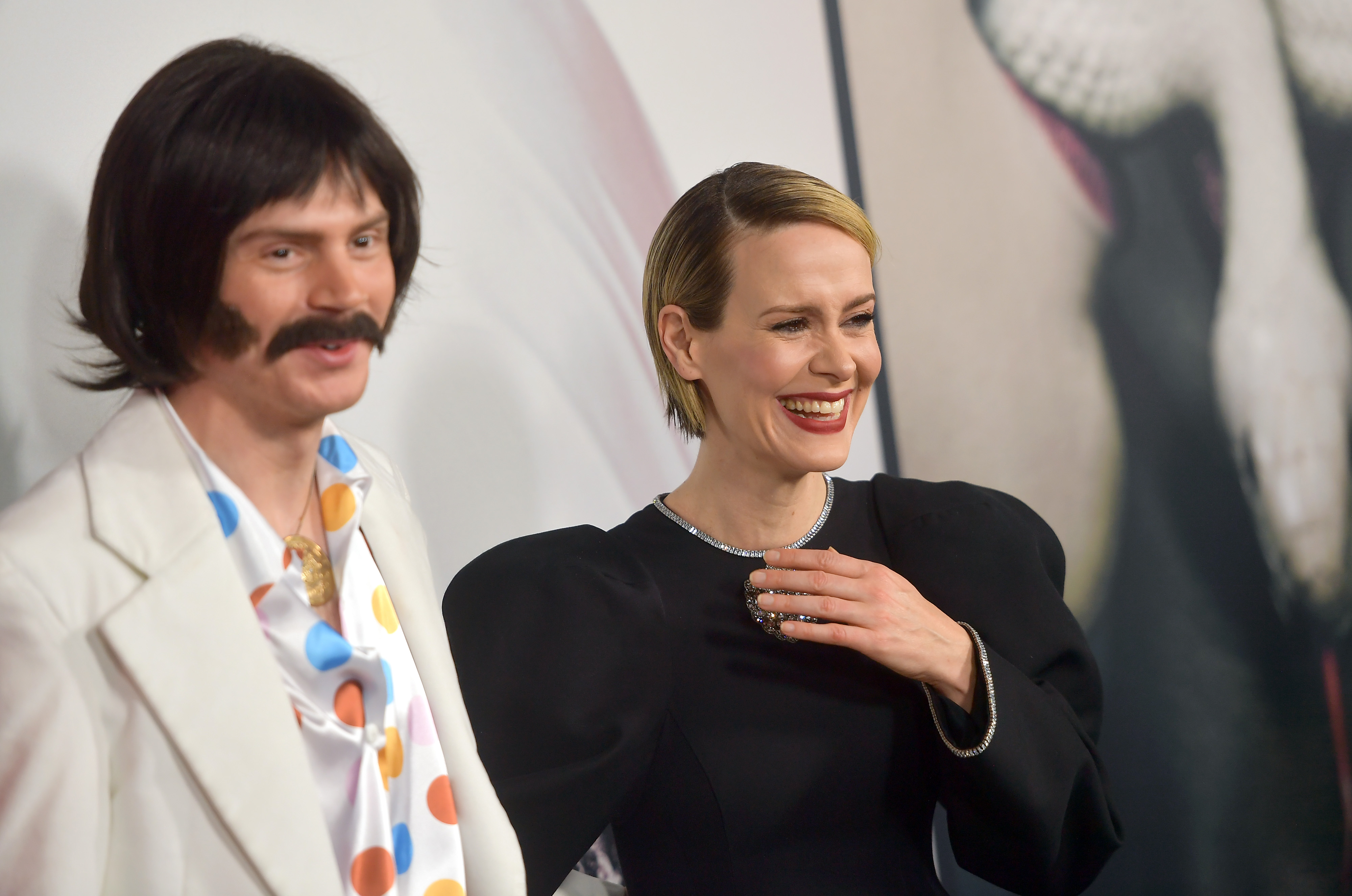 RELATED: For the First Time Ever, 'AHS' Spinoff Series, 'American Horror Stories,' Will Feature Hour-Long 'Contained' Episodes
Lana Winters' failed abortion attempt (Episode 9)
Dr. Tredson's "treatments" for Lana Winters had a pretty latest impact. Instead of "curing" this character, it made her pregnant, which was the last thing this journalist wanted. With nowhere else to turn, Lana Winters uses a coat hanger to try to give herself an abortion and it's pretty hard to watch.
The abortion doesn't work, though, and she ends up giving birth to the child of a serial killer. That child eventually becomes a serial killer himself, seeking out his mother after the death of Oliver Thredson.
Some seasons of American Horror Story, including Asylum, are available for streaming on Hulu. More news regarding the show's 10th season, and its spinoff American Horror Stories, will presumably be announced in the coming months.