4 Shows To Watch If You've Finished 'Squid Game'
South Korean survival drama Squid Game has taken the world by storm. Following its debut, the series shot to the No. 1 spot on the Netflix Top 10 List, becoming the first K-drama to claim the top spot in the United States. The suspenseful series centers around 456 desperate contestants that compete to win 45.6 billion won.
Desperate to escape their financial debt, the individuals must play deadly survival games that were taken from innocent, childhood games. Since the drama series consists of one season, some viewers might be looking for another show equivalent to the enticing thriller. If you've finished the nine-episode series, here's a list of television shows like Squid Game.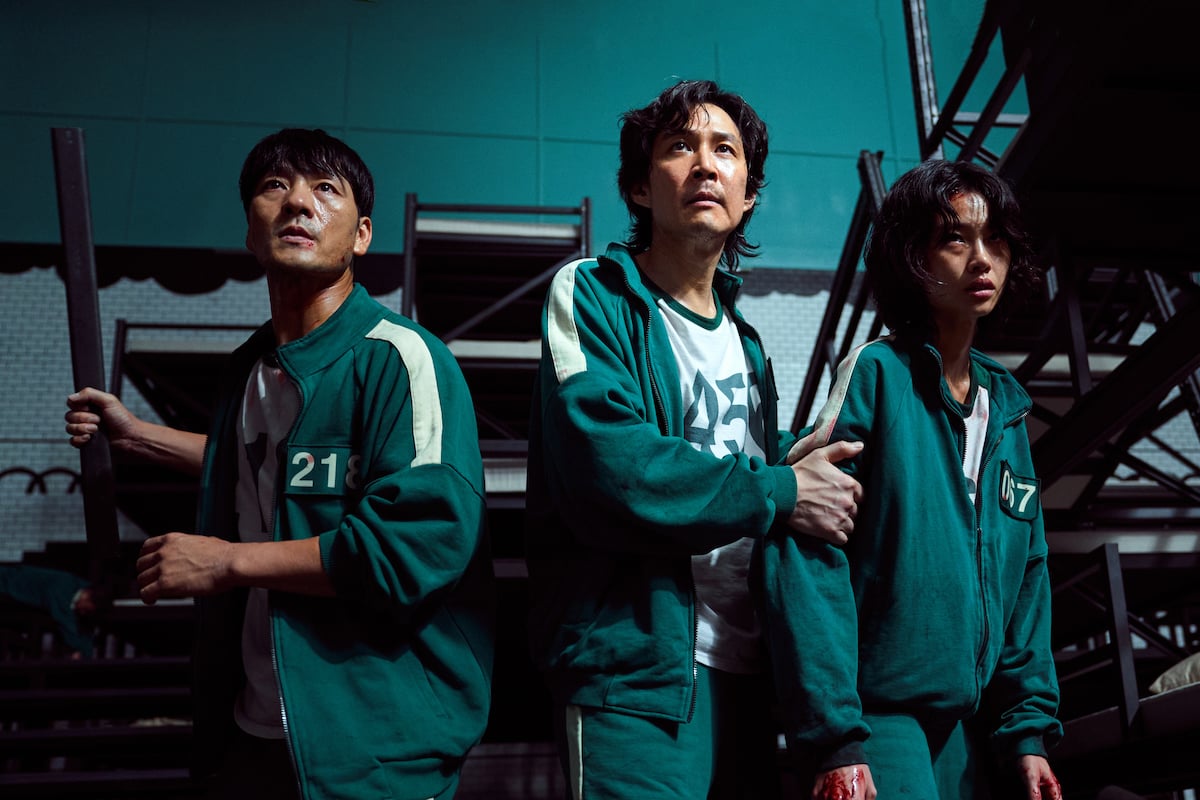 'Liar Game' has a similar structure to 'Squid Game'
Liar Game was originally a Japanese manga series written and illustrated by Shinobu Kaitani. In 2007, the manga was adapted into a television show, which consisted of two seasons. The show follows a young woman named Nao Kanzaki. 
One day, she receives a package containing 100 million yen ($1 million) and a note telling her she is now a contestant in the Liar Game Tournament. She teams up with a con man named Shinichi Akiyama. They must fight to win while trying to take down the Liar Game organization. The series is currently available to watch for free on Youtube. 
'Alice in Borderland' is another Netflix series
Like Squid Game, Alice in Borderland is an original Netflix series. Based on the Japanese manga series by Haro Aso, the series follows a jobless, video game fanatic named Arisu. Suddenly, he and his two friends find themselves trapped in an abandoned version of Tokyo. 
Together, they must compete in deadly games and survive each round. The series received positive reviews from viewers and critics. Two weeks after the first season was released, Netflix renewed the show for a second season. Also, the thriller series stars Kento Yamazaki, Tao Tsuchiya, and Nijiro Murakami. Alice in Borderland Season 1 is streaming now on the platform. 
'Sweet Home' on Netflix was a popular K-drama 
Before Squid Game, there was another successful K-drama that held the number one spot. Based on the webtoon by Kim Carnby, Sweet Home follows a high school student named Cha Hyun-soo. After a family tragedy, he moves into an apartment right before a monster apocalypse in Korea. Hyun-soo and other residents band together to survive as long as they can before help arrives. The series stars Song Kang, Lee Jin-wook, Lee Si-young, and Lee Do-hyun. 
The 3% storyline is parallel to 'Squid Game'
The Netflix original series 3% takes place in a dystopian society. The population lives in crowded slums called "The Inland." A group of 20-year old individuals must compete in a series of tests to advance to the "Offshore" society. However, only three percent of the contestants can make it to a better world. So, they must fight to survive or risk getting eliminated. In addition, the series consists of four seasons. If you love Squid Game, then this is a binge-worthy watch.