4 South Korean Actors That Are Much Older Than Their K-Drama Characters
Actor Kim Tae-ri convinced fans she was near the same age as the bubbly and kind Hee-do in 'Twenty-Five Twenty-One.' But the actor is much older and got some help from a dermatologist.
Actors playing older or younger characters on screen are nothing new. But South Korean actors take the cake in portraying high school students or teenagers in K-dramas. Koreans are well known for their youthful appearance and good skincare. Fans will be surprised to learn some of their K-drama favorites were played by actors who are much older than their on-screen characters. One of them is Kim Tae-ri from Twenty-Five Twenty-One.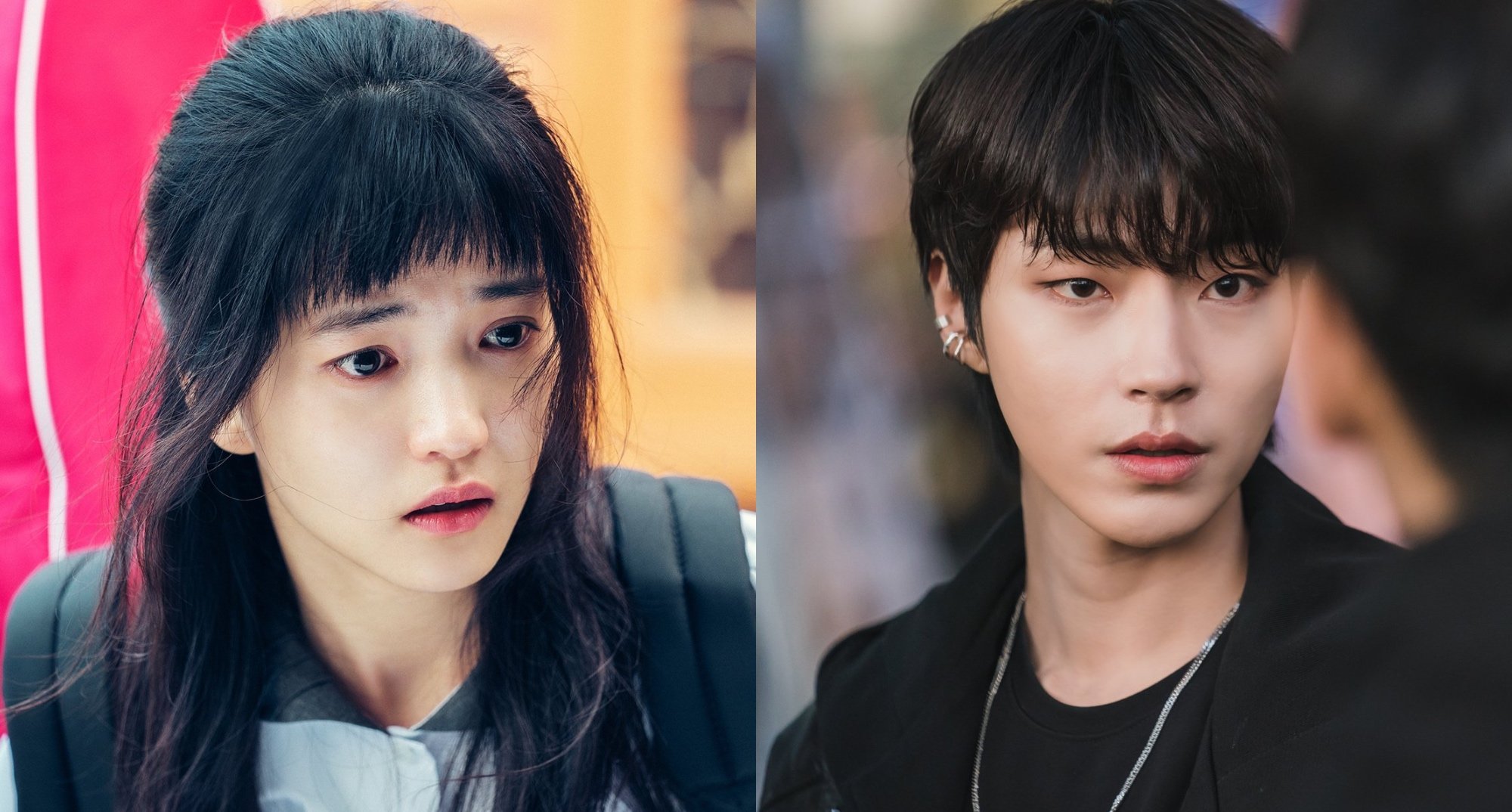 Actor Kim Jung-hyun is older than his bad boy character in 'School 2017' K-drama
KBS's School franchise is a guilty pleasure among K-drama fans, thanks to its teen storylines. School 2017 followed its predecessors, focusing on a budding love story between two students. The Uncanny Counter and Business Proposal actor Kim Se-jeong starred as Ra Eun-ho.
At the time, the 25-year-old actor was 20-years-old and could pass as a high schooler. But her co-star Kim Jung-hyun was much older than he appeared. Kim starred as the male lead Hyun Tae-woon. Both actors had to play 18-year-olds. But Kim was 27-years-old when he played the role of Tae-woon.
The actor looked more than young enough to trick audiences into being a teenager in School 2017. Kim is not the only Korean actor much older than their K-drama character.
So Joo-yeon starred as student Shin Sol-i in 'A Love So Beautiful'
Netflix's A Love So Beautiful told a heartwarming coming-of-age romance between two high school students. The K-drama is a remake of the Chinese original starring actor So Joo-yeon in the lead alongside idol-turned actor Kim Yo-han.
In A Love So Beautiful, both So and Kim had to play 17-year-olds. The K-drama premiered in 2020, and Kim was 20-years-old and passed as a young student. The K-Pop idol is well regarded for his boyish features and charm. Fans would have likely never known So is much older than her character Shin Sol-i.
The actor is currently 28-years-old. In 2020 when the K-drama premiered, she was 26. This means she was roughly nine years older when she starred as Sol-i in A Love So Beautiful.
Actor Hwang In-youp is much older than his 'True Beauty' K-drama character
In 2020, Viki released one of the year's most popular teen romance K-dramas based on a webtoon. True Beauty became one of Twitter's most searched dramas among fans. Fans fell in love with its quirky comedy and its Cinderella story of a young teen finding confidence by wearing makeup.
Without a riveting lie triangle between polar opposite male leads, no teen story would be complete. Idol and actor Cha Eun-woo starred as Lee Su-ho, the academically talented yet cold student. He was rivaled by his former best friend and school bad boy, Han Seo-jun, played by Hwang In-yeop.
True Beauty's main actors had to play 18-year-old high school students. Cha and Moon Ga-young were 23-years-old at the time of the K-drama. The biggest surprise came when learning Hwang was roughly 29-years-old when he played Seo-jun on screen. The actor is currently 31-years-old. The actor is strikingly older than his character Seo-jun in the K-drama.
He is also set to star as a high school student in Netflix's The Sound of Magic and a college student in the upcoming K-drama Why Her.
Kim Tae-ri fooled fans into thinking she was roughly similar in age to her character in 'Twenty-Five Twenty-One'
Actor Kim Tae-ri captured the attention of global fans once again, starring as Na Hee-do in Twenty-Five Twenty-One. Her character is 18 to 19-years-old and a fencing prodigy in a K-drama about friendships and first loves. Fans adored Kim's portrayal of a bubbly and sweet Hee-do that saw the world with a childlike wonder.
In reality, Kim is 31-years-old. She has an almost 12-year age gap with her on-screen character. By the Korean age system, she is 33-years-old. Kim has been known for her extremely youthful appearance. But for Twenty-Five Twenty-One, the actor revealed she went to a dermatologist to help her role.
According to The Korean Herald, "I'd received dermatology treatment as often as I could during filming. Every time I finished my fencing practices, I went to the clinic. I strived a lot."
In a Soompi article, the actor also explained that she did not try to change how she sounded to play Hee-do. "I didn't intentionally raise or lower my tone and I just did it as it came out. That's why it was so fun," said Kim.