4 Times 'Gilmore Girls' Referenced Jessica Simpson
'Gilmore Girls' made hundreds if not thousands of pop culture references in the TV show's seven-season run. One celebrity Rory and Lorelai Gilmore mentioned multiple times was Jessica Simpson.
Gilmore Girls made pop culture references all throughout the show's original seven-season run and continued them in Gilmore Girls: A Year in the Life, the 2016 Netflix revival.
Lorelai Gilmore (Lauren Graham) and her daughter Rory Gilmore (Alexis Bledel) mentioned books, movies,  TV shows, and celebrities along with the rest of the ensemble cast. Singer-actor-entrepreneur Jessica Simpson is one famous person who came up multiple times during the series. 
Jessica Simpson was first mentioned during 'Gilmore Girls' Season 4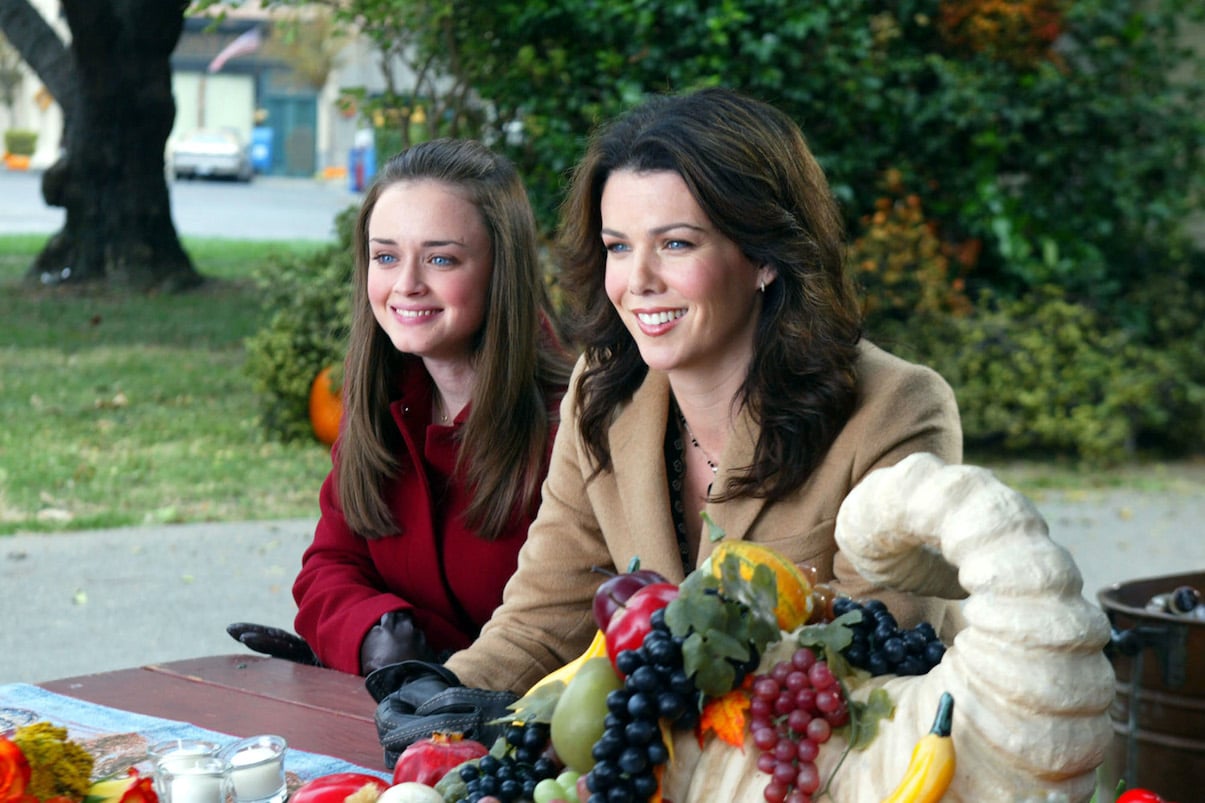 Gilmore Girls Season 4 Episode 9: "Ted Koppel's Big Night Out" centered around Lorelai and Rory tailgating with Richard (Edward Herrmann) and Emily Gilmore (Kelly Bishop) at Yale's big football game against Harvard, their rival school.
In the opening scene, Rory and Lorelai were on their way to Luke's Diner. As they made their way inside they had a conversation about the latest thing Simpson said.
It happened to be from Newlyweds: Nick and Jessica, her and then-husband Nick Lachey's short-lived reality series. Here's how Rory and Lorelai's conversation went: 
LORELAI: 23 is old. It's almost 25, which is, like, almost mid-20s. 
Rory: She did not say that. 
Lorelai: She did say that. 
Rory: It seems a little wrong that Jessica Simpson is alive and well and Roy got eaten by his tiger.
Lorelai made a nod to Jessica Simpson's beauty products
Gilmore Girls Season 5 Episode 10: "Not as Cute as Pushkin" featured lots of pop culture references. One of them being a reference to Simpson's short-lived line of edible beauty products called Dessert Beauty by Jessica Simpson.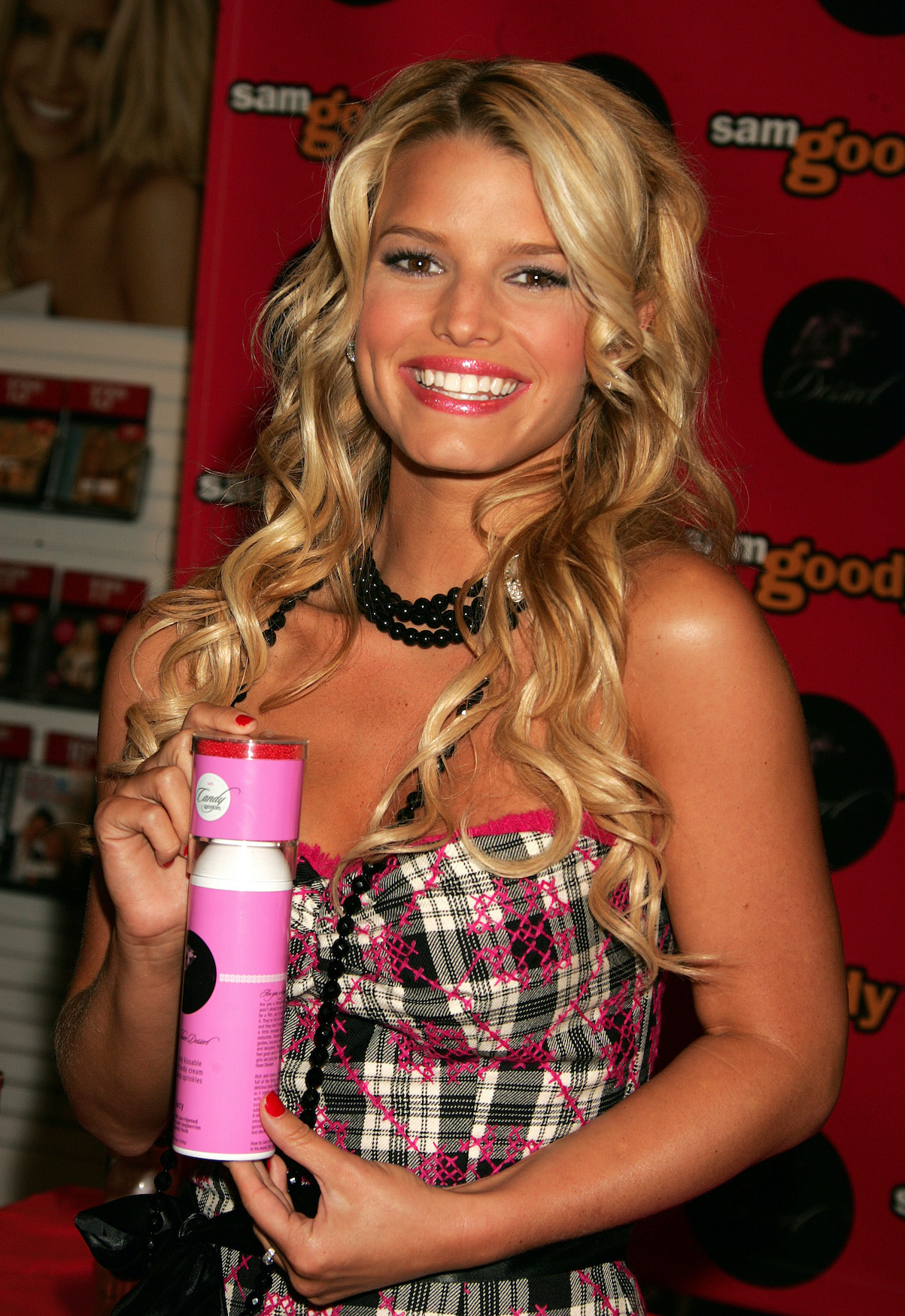 When Lorelai told Miss Patty (Liz Torres) to put her and Luke Danes (Scott Patterson) on the RSVP list for an event, she became aware of Luke's "Dark Day" where he disappeared from town. Lorelai made a joke about getting him to agree to show up by using Simpson's products. 
"Sure, he will. I have very effective methods of persuasion. They include extremely high heels and all of Jessica Simpson's bath products," Lorelai said. 
They later argued about Jessica Simpson and Ashlee Simpson during Friday night dinner
A less obvious nod to Simpson happened during a Friday night dinner with Emily in Gilmore Girls Season 6 Episode 21: "Driving Miss Gilmore."
Lorelai and Rory argued about a woman dying her hair dark to set herself apart from her blonde sister. They were in fact talking about Simpson and her younger sister, Ashlee Simpson. According to InStyle, Ashlee dyed her hair dark in 2004.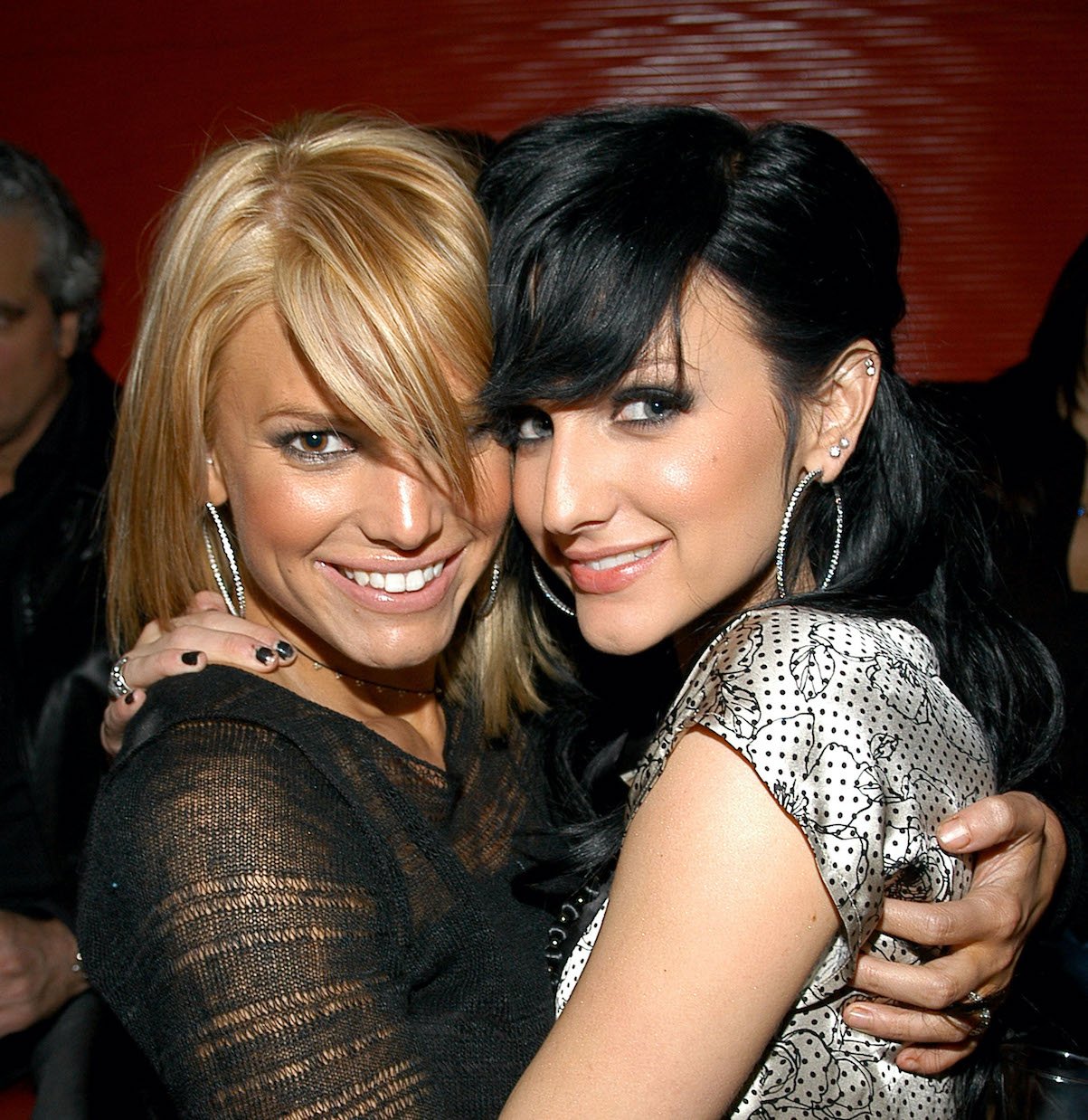 Lane mentioned Jessica Simpson in 'Gilmore Girls' Season 5 
When it occurred to Lane Kim (Keiko Agena), Rory's best friend, that she planned on waiting until marriage to have sex, she went to Rory. Sitting in Stars Hollows Books, Lane broke the news the Rory and, during their conversation, Simpson's mentioned.  
"A lot of people wait until they're married to have sex," Rory said. 
"Yes. Jessica Simpson and Donna from 90210," Lane replied. 
The reference to Simpson is because she's one of the celebrities who waited to have sex until marriage. 
These are just a few of the show's pop culture references Watch the entire series and Gilmore Girls: A Year in the Life on Netflix, to catch more of them.