4 Times Pete Davidson Expressed His Love for Another Celebrity Through Jewelry
Pete Davidson might be best known for his comedic acting skills or perhaps for the bevy of beautiful celebrities he has dated. But he is also making a name for himself in the fashion world, including walking in Alexander Wang's spring 2020 collection show. 
Davidson's eye-catching fashion choices aren't limited to his clothes. The actor and comedian also rocks a lot of jewelry. Here are the instances when Pete Davidson has worn or given jewelry to show his love for another star.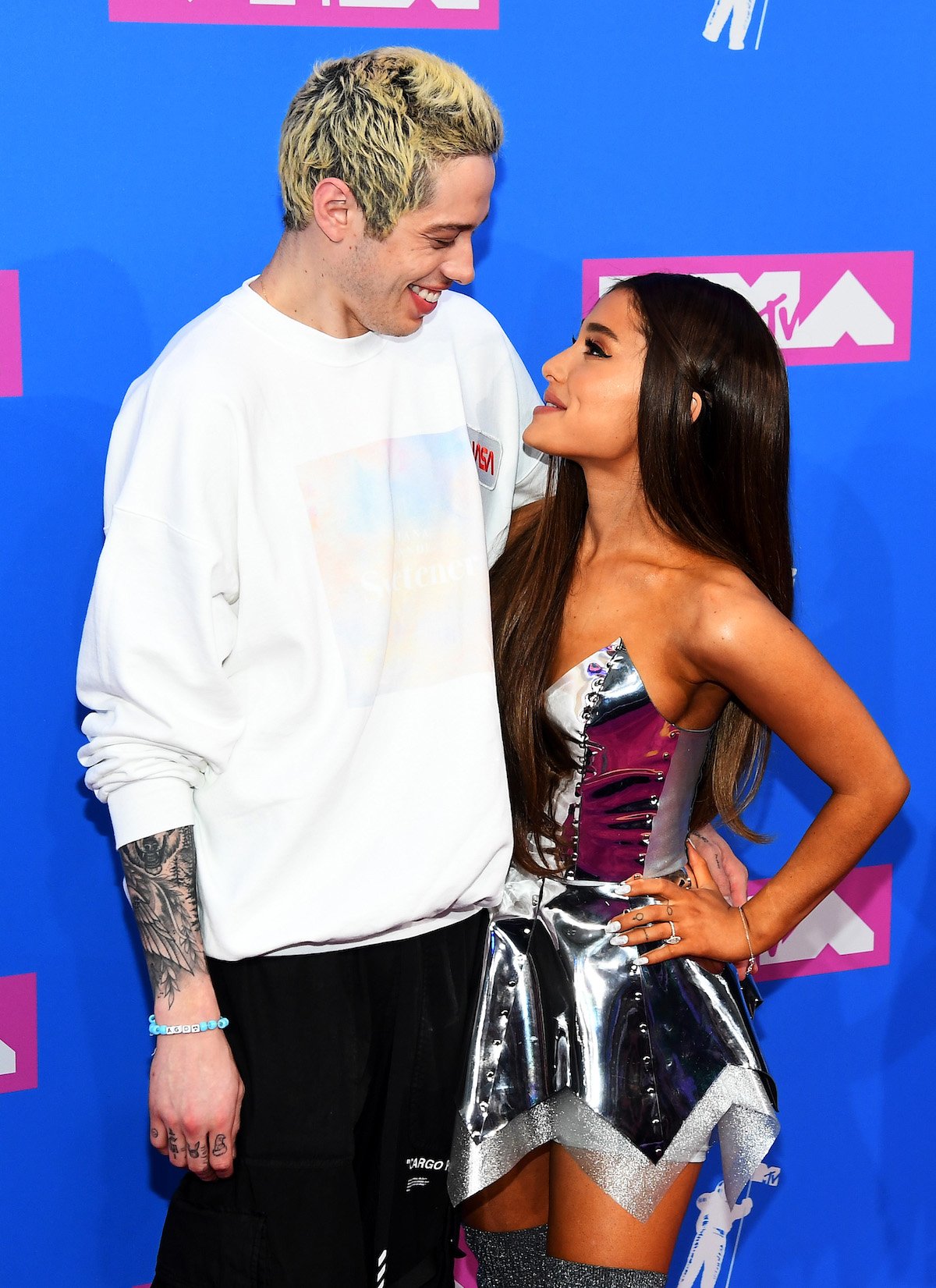 Pete Davidson gave Ariana Grande an engagement ring
Who could forget Davidson's whirlwind romance with Ariana Grande in 2018? The two started dating in May, got engaged in June, and broke up in October. 
Shortly after making their relationship Instagram official at the end of May, Davidson likely proposed to Grande in early June. The first photos of the couple appeared on Instagram on May 30, and Grande was first photographed wearing the ring on June 2. 
According to Elle, the ring was a $93,000 pear-shaped diamond Davidson had specifically made for Grande in May. He commissioned New York City jeweler Greg Yuna to complete the ring in two weeks. 
Grande returned the ring to Davidson after they parted ways. Under New York state law, Grande would have been required to return the ring anyway. But the pop star gave the ring back quickly and without a struggle.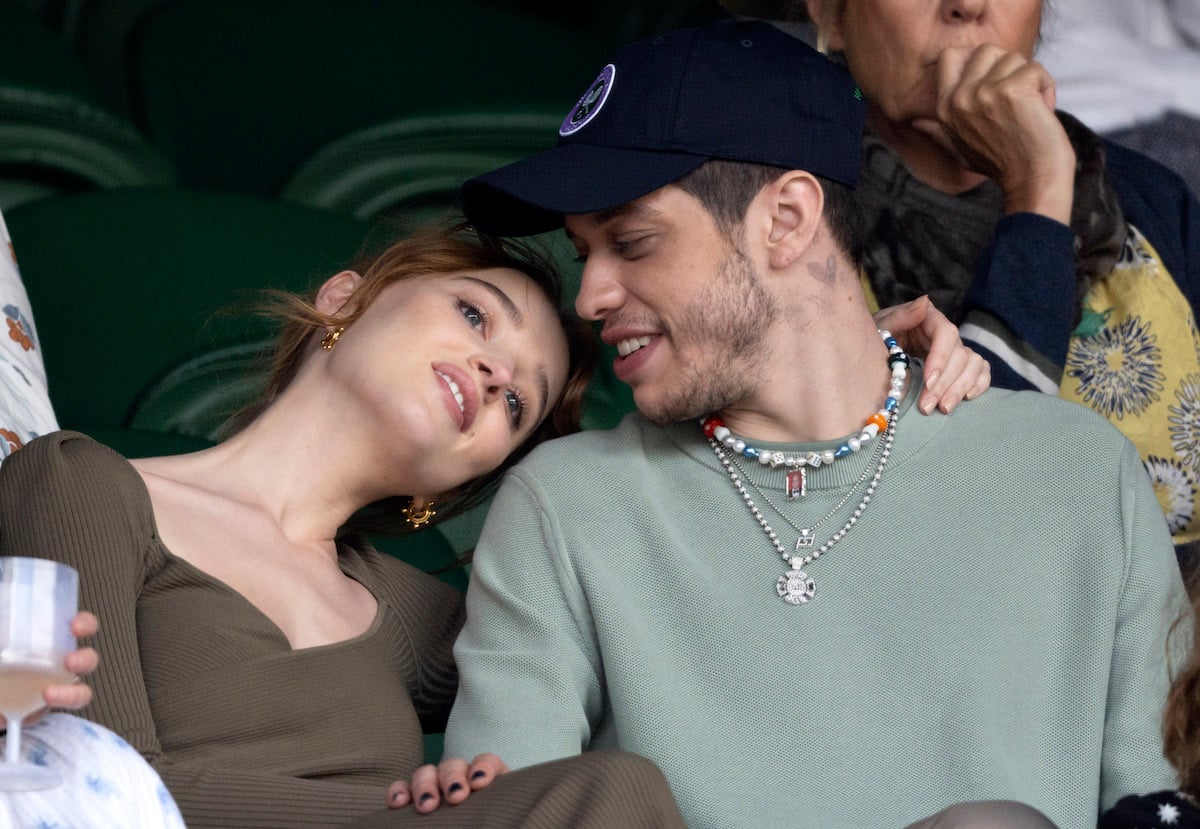 The comic actor and Phoebe Dynevor wore matching necklaces
Although Davidson wasn't so quick to present his next famous girlfriend with an engagement ring, he still seems to love showing his affection through jewelry.
After Grande, Davidson went on to date a string of gorgeous, famous women, including Kate Beckinsale, Margaret Qualley, and Kaia Gerber. He was most recently in a relationship with Bridgerton's Phoebe Dynevor. Early in their relationship, Davidson cheekily referred to Dynevor as his "celebrity crush."
The couple, whose ship name is DyneVidson, coincidentally have the same initials. While they were dating, they each wore a necklace sporting the letters "PD" in separate public appearances. 
Davidson wore his initials necklace during his interview on "The Tonight Show" in April. Dynevor rocked the same piece of jewelry during an appearance on YouTube around the same time. 
The couple recently broke up after about five months of dating, likely due to distance and their busy shooting schedules. Dynevor lives and works primarily in England, while Davidson is based in New York.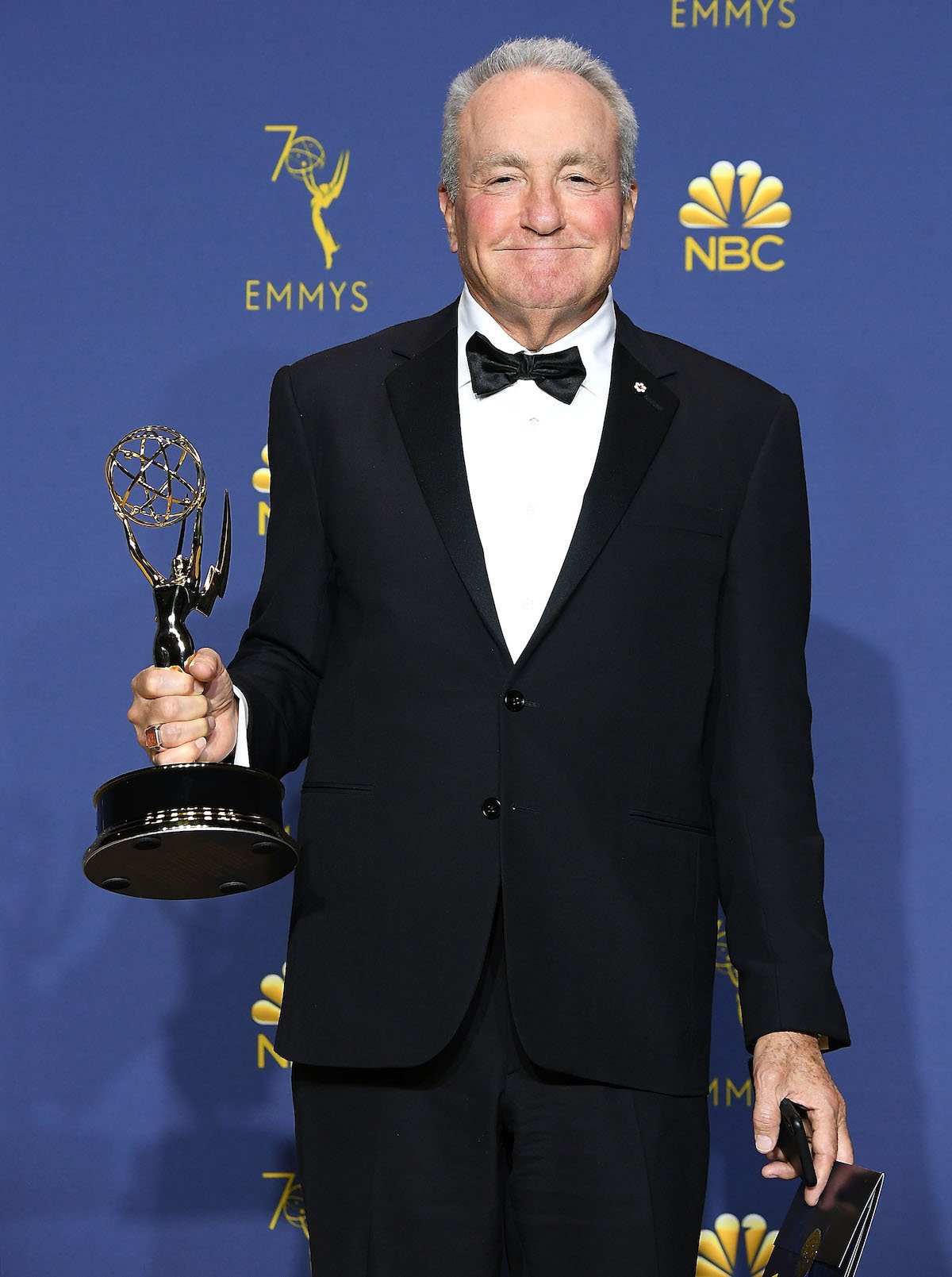 The 'SNL' star wore Lorne Michaels' photo as a necklace
Romantic love isn't the only type of feelings Davidson likes to express through jewelry. He also showed his appreciation for Saturday Night Live show creator Lorne Michaels with a necklace. 
Davidson has previously compared SNL to his mother, so he likely feels a strong connection to the show's creator. "The thing is, my mom is a lot like this show," he said. "No matter what I do, I'm never asked to leave. Also, they're both really old and noticeably fatigued."
At Wimbledon this summer, which was one of Davidson's rare public outings with Dynevor, the necklace with Michaels' picture on it was clearly visible. According to GQ, the photo of Michaels is from the step-and-repeat at the 2015 Time 100 Gala.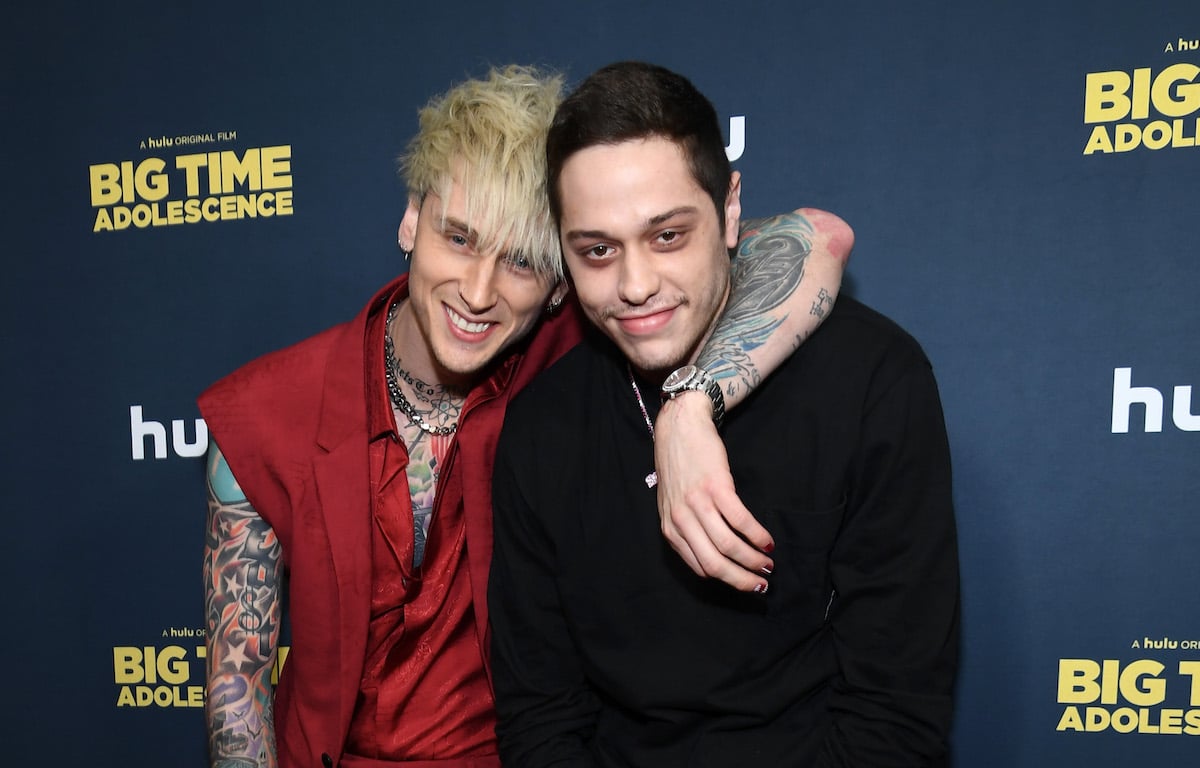 Pete Davidson and Machine Gun Kelly wore similar pearl jewelry
Another example of non-romantic love Davidson has expressed through jewelry is his affection for good friend Machine Gun Kelly. Musician and actor Kelly regularly wears a signature pearl necklace, which Davidson copied when he impersonated his pal on a skit for SNL.
Davidson appeared rocking Kelly's bleached blonde hair, a vibrant pink outfit, and the pearl necklace. He also altered his voice and demeanor to match Kelly's.
But Davidson also wears similar pearl necklaces in his life outside of the show. The necklace with the portrait of Lorne Michaels was made of pearls, along with mushroom- and dice-shaped beads. He has also publicly worn a plastic-and-pearl-beaded Susan Alexandra necklace that spelled out: "Pete."
Perhaps the pearl necklaces are a nod to Kelly, or maybe the musician has subconsciously inspired Davidson's taste in jewelry.