4 Unanswered Questions We Have About Prince Harry and Meghan Markle's Royal Exit
Since Meghan, Duchess of Sussex and Prince Harry, Duke of Sussex announced they were stepping back from life as full time royals on Jan. 8, 2020, we've been asking ourselves — and everyone around us — questions about their future. 
Seriously, we could probably list at least 100 questions but instead, we're going to focus on the biggest lingering questions we have about what Meghan and Harry's lives will look like now that they're no longer senior members of the British royal family.
1. What will Harry and Meghan's titles be? 
In the days following the news and Queen Elizabeth II's statements in response — she responded on Jan. 8 as well as Jan. 13 — Buckingham Palace unveiled the agreement they'd reached with Harry and Meghan which stipulated they would be stripped of their royal titles — the "his royal highness" and "her royal highness" in their names commonly referred to as HRH — but now their new titles have been causing some confusion.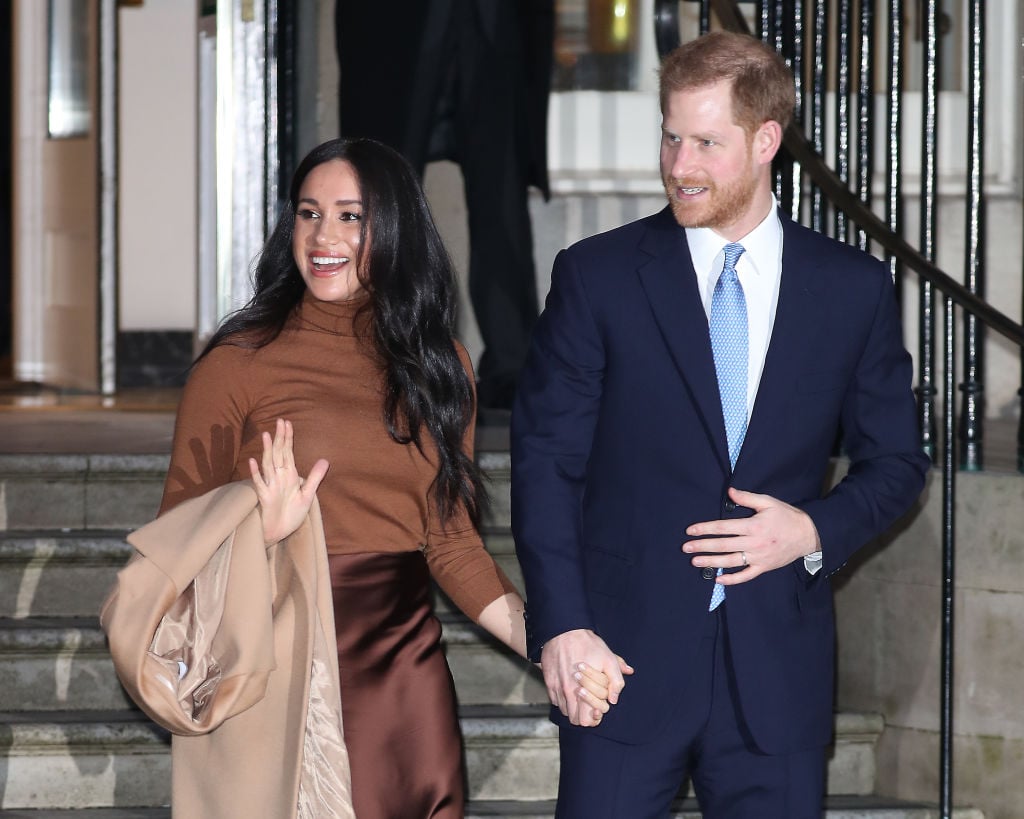 Harry will remain a prince and the couple will be referred to formally as the Duke and Duchess of Sussex, according to Buckingham Palace's statement. However, how they'll be addressed from now on as "Harry, Duke of Sussex" and "Meghan, Duchess of Sussex." The format of the titles has caused confusion because, as Time reported, in the past, these types of titles have been given to women who have divorced members of the royal family. 
Harry's mother became known as "Diana, Princess of Wales" following her split from Prince Charles in 1996. And Sarah Ferguson became "Sarah, Duchess of York" when she and Prince Andrew, Duke of York divorced the same year. 
Following the title announcement, Britain's Sky News reported them as "erroneous" and said the titles would likely be revised. So, stay tuned for a possible tweak to Harry and Meghan's titles. 
2. Will British taxpayers pay for their security detail indefinitely? 
Just because they're no longer senior members of the royal family, Harry and Meghan will still have a security detail. For now, it seems British taxpayers will foot the bill for Meghan and Harry's security even though they no longer live exclusively in England.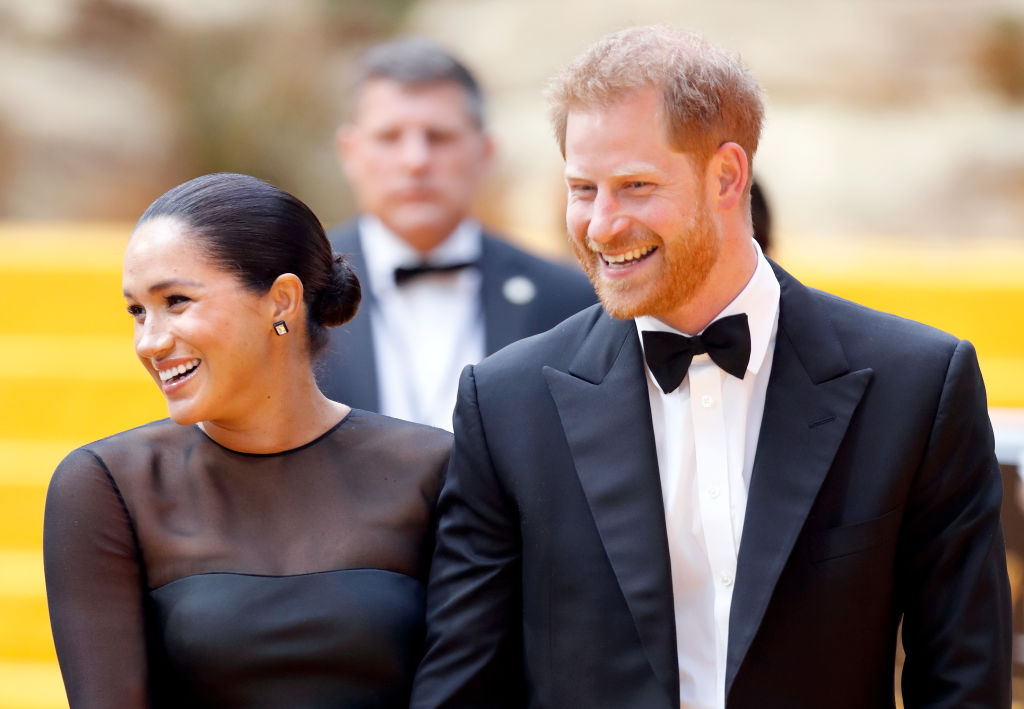 Initially, reports surfaced saying Canadians might pay for their protection but for that to happen it'd have to go through the Canadian Cabinet and Parliament. So, until the Canadian government addresses the idea formally, Brits will continue to pay for the couple's security.
But it's worth noting the current security structure doesn't seem to be a long-lasting one and instead seems to be what's happening in the interim while more a more concrete management system is worked out behind closed doors.
3. Where will Meghan, Harry, and Archie live? 
This is a big one. In Harry and Meghan's announcement, they said they had a "plan to balance our time between the United Kingdom and North America" but we don't know for sure whether that means Canada — Meghan, Harry, and their son Archie Harrison Mountbatten-Windsor,  are currently staying on Vancouver Island — or somewhere in Calif., the Duchess of Sussex's home state. They're reportedly eyeing up a mansion in Vancouver listed for $36 million.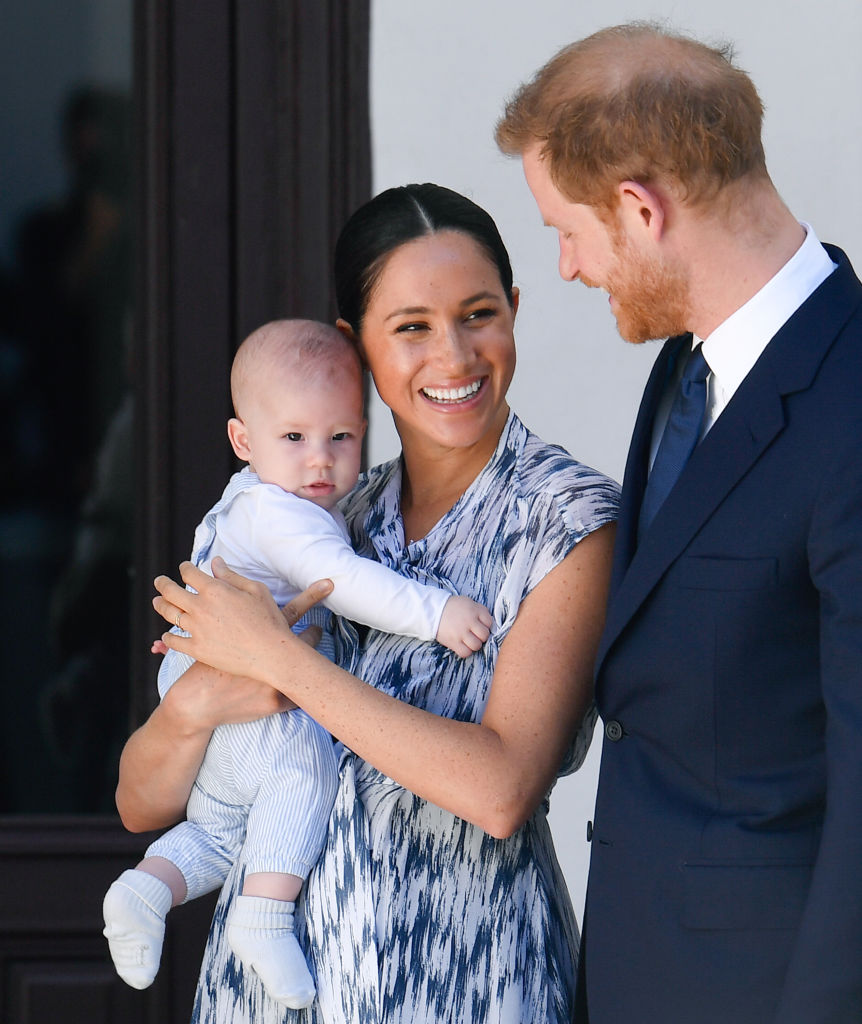 And we don't know how exactly they will "balance" their time. Will they call Canada or Calif. their main residence and bounce back between the others? What will happen when Archie starts school? Or will he home-schooled? Will they buy a mansion like the one they've been staying in or will they opt for a more modest place? The answer is we simply don't know yet. 
4. How will they make money?
Yet another massive question we don't have an answer to right now. Now that Harry and Meghan are longer senior working royals barred from making an income and are working toward being "financially independent" — they have a plan to pay back the money from British taxpayers used to refurbish Frogmore Cottage, their U.K. residence — they can bring in money.
One widely circulated idea is that they might ink a deal with Netflix for a special like the Obamas but again, nothing has been confirmed by Meghan or Harry.
What we do for sure amid all these unanswered questions is that Queen Elizabeth II is "proud" of Meghan. We also know, thanks to Harry's speech on Jan. 19 at a dinner for his charity, Sentebale, he didn't want to step down as a senior royal and only did because "there really was no other option."