4 Wild Facts About Baz Luhrmann's 'Romeo + Juliet' Starring Leonardo DiCaprio and Claire Danes
'Romeo and Juliet' was one of the most popular movies of the 90s and the drama wasn't just found in the script. Claire Danes and Leonardo DiCaprio starred in this film about two fated lovers, which was full of surprises from start to finish.
Before Kate Winslet couldn't let go in Titanic, Leonardo DiCaprio achieved major heartthrob status playing another fated lover in one of the most popular movies of the 90s. Baz Luhrmann's Romeo + Juliet starred a young DiCaprio opposite Claire Danes. The iconic Shakespearean love story got a fresh perspective thanks to the ancient dialogue set in modern times.
This wasn't the first, second, or even third time that Romeo + Juliet came to the big screen. But the 1996 version was one of the most unique. Not all fans realize these surprising truths from the film set.
Leonardo DiCaprio and Claire Danes had chemistry from the start on set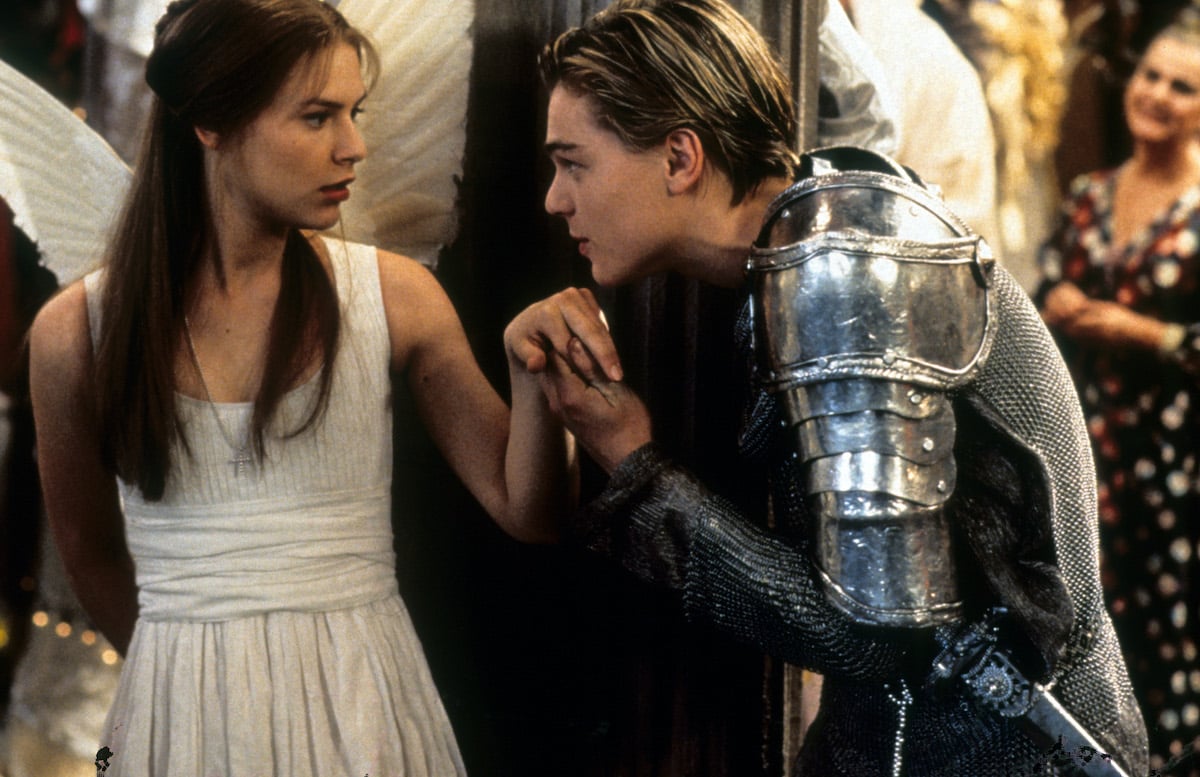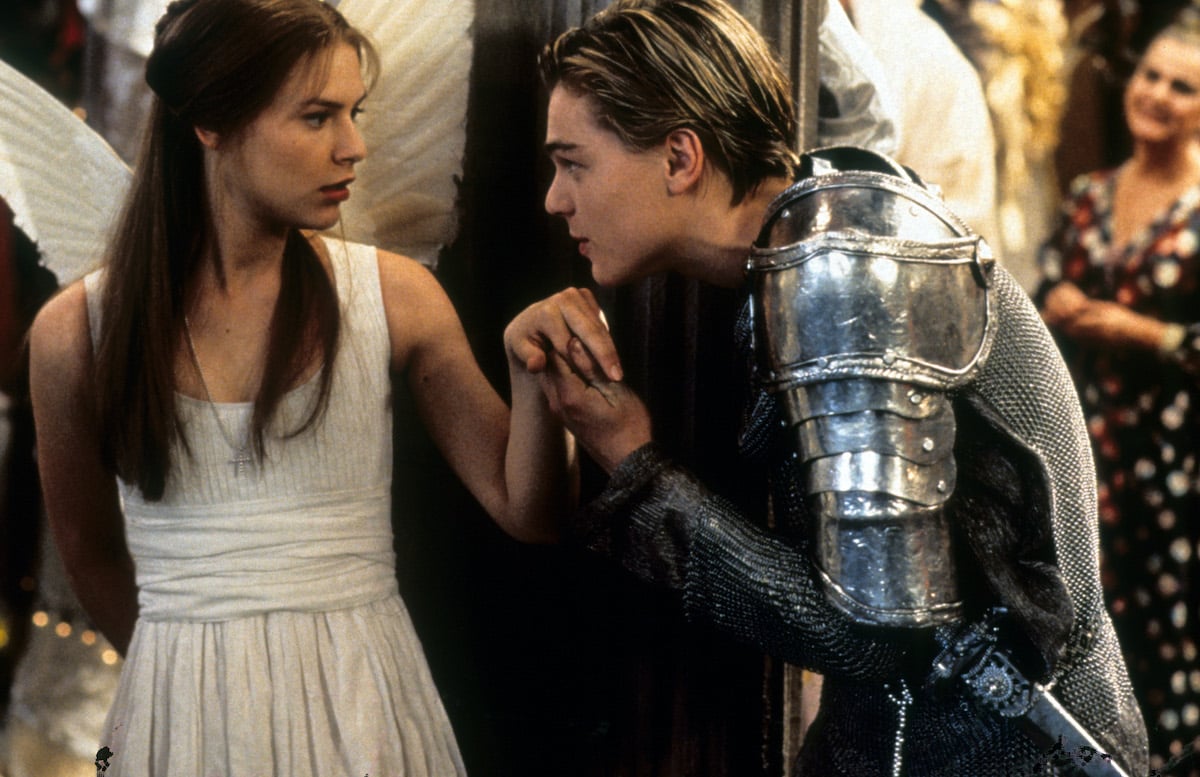 According to IMDb, DiCaprio fought hard for Danes to get cast opposite his leading Romeo character after her audition. He was allegedly impressed with her performance and how she looked him directly in the eye while she was speaking.
"Claire just came in and was just so in the moment and so there, so not trying to do this little angelic flower Juliet, you know? With the hand movements and everything so precise and, you know, just false," DiCaprio said in an interview with ScreenSlam. "She just looked me in the eye and when we're doing the scene where we're supposed to be together, she came right up to me, looked me right in the eye, and just started doing lines, you know what I mean? Without any conscience as far as how she should be."
That admiration went both ways. During the infamous death scene, DiCaprio gave such an impassioned, emotional speech over his lover's dead body that Juliet almost started crying for real. Once the camera stopped rolling, Danes smacked her co-star's arm and chastised him for being too convincing. "Don't make me cry. I'm supposed to be comatose, here!" she told him.
The 'Romeo + Juliet' hairdresser got kidnapped in Mexico
Luhrmann recalled the harrowing tale of how the movie's hairdresser Aldo Signoretti actually got kidnapped while the crew was filming in Mexico. In Baz Luhrmann: Interviews, the director said, "We had to pay 300 U.S. dollars to get him back; I thought rather a bargain."
The kidnappers allegedly threw Signoretti out of the car and broke his leg after receiving the money.
The movie was incredibly difficult to film
Fans love the colorful scenes filled with high drama. But the making of Romeo + Juliet was a lot more complicated than meets the eye. The infamous meeting between Danes and DiCaprio through the fish tank required a bit of ingenuity when light reflections off the glass kept screwing up the shots. Eventually, the film crew opted for fluorescent tubes inside the tank to light the scene.
Meanwhile, most of the sets were built from scratch, and they were almost all destroyed when a hurricane barreled down on their location during filming. The cast and crew stayed and kept cameras rolling through the storm, which led to some seriously dramatic footage.
The Juliet role almost didn't go to Claire Danes
Originally, Natalie Portman was cast in the role of Juliet, Cosmopolitan reported. But then it was decided that the age difference between DiCaprio (she was 13; he was 21) and Portman was too much and could be seen as creepy.
Luhrmann felt good about his final choice in Danes. He told the San Francisco Gate, "I met with Claire, and we did workshops with her. It was clear that what she had an immense quality of maturity. You always feel with her that she's beyond her years."
Overall, Romeo + Juliet had to overcome so many hurdles for casting and filming. But the cult classic result was well worth that effort.