5 Actors That Have an Interesting Side Hustle
Fame often affords the biggest names in Hollywood a second business. To some, this can be the most lucrative part of their fame. Actors parlaying their movie salaries into something far bigger is nothing new, but their success in doing so can also be a mixed bag. Despite this, these five actors have found a way to make a little money on these interesting side hustles.
Scarlett Johansson makes things pop in her business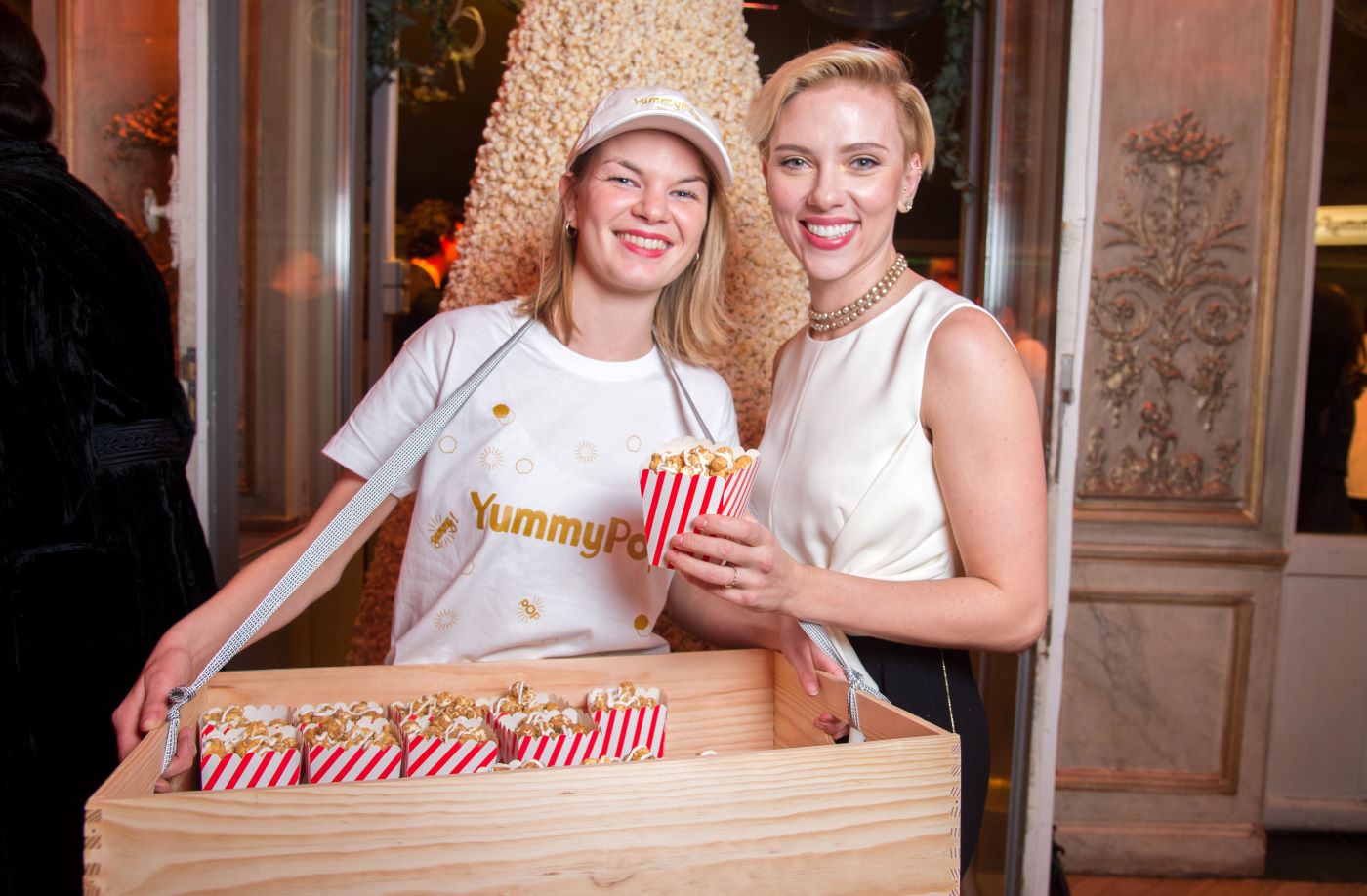 Scarlett Johansson never shied away from trying out careers away from acting. The actor has tried her hand at everything from a musical career to a successful side hustle as a model. While both of these are relatively standard paths for stars of her name and stature, her Paris popcorn shop shows how the Black Widow star is widening her grip. 
Yummy Pop is a French popcorn boutique that Johansson opened in 2016. The bizarre business venture boasts a candy shop aesthetic while focusing mostly on the movie theater classic. The business must be doing well, as it remains open five years after its bizarre inception. 
Tracee Ellis Ross Patterns hair
Tracee Ellis Ross has never known a normal life. She knew some semblance of fame from the second she was born, growing up the daughter of music royalty. Ross forged a path that is not inherently connecting to her mother's supreme talent and has since moved on to business ownership, opening her Pattern hair products. 
According to Pattern's website, the brand emphasized curls and enriched hair while keeping it healthy and hydrated. In a space where women like Ross are often ignored. The outspoken actor hopes her star power combined with her brand can become a marquee moment in inclusivity. 
Jessica Alba's business is Honest
Jessica Alba has gone full throttle into her side hustle as a businessperson. While the actor still takes on occasional roles in television and movies, she's pivoted to the business side of things with her business venture, Honest. Alba founded the company to make environmentally-friendly home,  health, and beauty products for babies and adults. 
While Alba was an A-list star on screen, founding Honest proved to be her most lucrative role to date. According to CNBC, the company is currently valued at $1.4 billion.
Ryan Reynold's distills his earnings
Ryan Reynolds is also quite a business owner.  The Deadpool star followed several other stars and bought his own alcohol company called Aviation gin, which often features its famous co-owner in advertisements and promotional materials. According to Reynolds, Aviation Gin is "hands down, the best." But his business empire doesn't end with gin. 
Reynolds also co-owns Mint Mobile, the affordable phone service that's made quite the waves over the last few years. While Mint was not Reynolds' brainchild, he joined the team in recent years and now uses his likeness to help find the budget-conscious phone provider. 
Mark Wahlberg slings Chevrolets
Like several other names on this list, Mark Wahlberg is no stranger to putting himself out there in new and unique ways. He got his start as a rapper, pivoted to Hollywood, and became an outspoken businessman with ventures such as Wahlburgers. However, his best business dealing had less in common with McDonald's and more similar with his on-screen rides. 
Wahlberg owns three Chevrolet dealerships, aptly called Mark Wahlberg Chevrolet, across Ohio. While far from the first actor to try his hands at selling cars, Wahlberg has made an entire business empire with them. With Wahlberg featuring heavily on the website and promotion, he appears to take a somewhat hands-on approach to his latest business venture. 
Nobody has just one interest, and actors are no different. However, by looking at these far-reaching ventures, we get a look inside the other dreams and interests of a group that can often seem untethered from the world we live in.