5 Antihero Shows to Watch If You Love 'Breaking Bad' or 'Better Call Saul'
Antihero drama Breaking Bad quickly became a national hit, and many fans are convinced that spinoff prequel Better Call Saul could top its predecessor. If you love the Breaking Bad universe, here are five similar shows you'll most likely enjoy.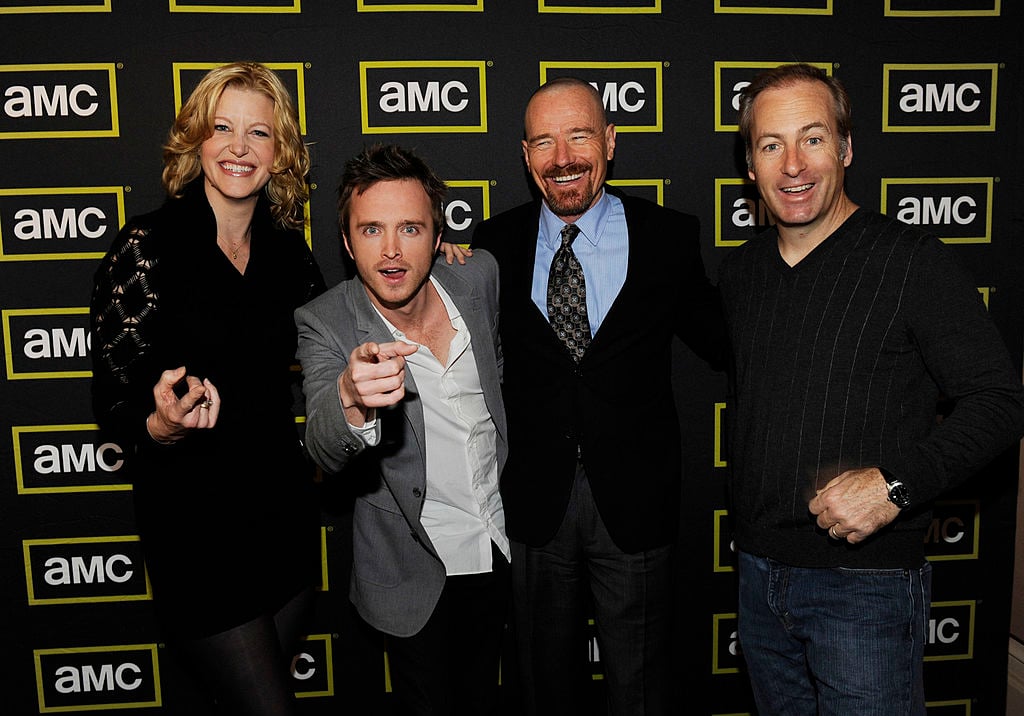 'Dexter'
The 25-time Primetime Emmy Award-nominated crime mystery television series revolves around the double life of mild-mannered blood-pattern analyst Dexter Morgan who investigates murders by day and kills other murderers at night.
The psychological thriller ended after eight seasons, and the finale's original broadcast brought in the largest audience of Showtime's history. Leading actor Michael C. Hall received five Emmy nominations for his performance, and the show has earned over 35 notable awards.
RELATED: Will There Ever Be a 'Dexter' Reboot?
Cast: Michael C. Hall, Jennifer Carpenter, James Remar
Available to stream on Netflix, Hulu, Showtime, YouTube TV, Sling TV, and Amazon Prime
'Ozark'
The Emmy Award-winning series revolves around financial adviser Martin "Marty" Bryde, who begins laundering money for the Mexican drug cartel. When things go awry, he must relocate his family to a small town in central Missouri to set up a more substantial operation for the cartel.
Leading actor Jason Bateman won a 2019 Primetime Emmy for directing the second season, and breakout star Julia Garner earned the prestigious award the same year for her portrayal of Ruth Langmore.
RELATED: 'Ozark' Will Likely End After Season 5, According to Jason Bateman
Cast: Jason Bateman, Laura Linney, Julia Garner
Available to stream on Netflix
'Power'
American crime drama Power, created and produced by Courtney Kemp and Curtis "50 Cent" Jackson, centers around intelligent, yet cold-hearted New York-based drug dealer, James St. Patrick.
Also a family man, Ghost struggles with trying to leave his criminal past behind in the pursuit of going "legit." The popular Starz series has received several accolades and garnered positive reviews throughout its six seasons. Additionally, Power is one of the network's most-watched shows.
RELATED: Best Tasha St. Patrick Moments on the Starz Drama 'Power'
Cast: Omari Hardwick, Joseph Sikora, Naturi Naughton
Available to stream on Starz, Hulu, YouTube TV, Sling TV, Amazon Prime, and YouTube
'Sons of Anarchy'
Crime tragedy television series Sons of Anarchy revolves around a close motorcycle club of vigilantes in a California town. The vice president of the club, Jackson "Jax" Teller, struggles with his desires to continue the organization and live up to his father's legacy while also wanting to become a law-abiding citizen.
Katey Sagal, who portrays Jax's mother, Gemma, received critical acclaim and won a Golden Globe for her performance, with the show receiving favorable reviews from critics. The FX series ended after seven seasons, but spinoff series, Mayans M.C., is slated to air its third season later this year.
RELATED: Kurt Sutter Net Worth: Where Does the 'Sons of Anarchy' Creator Rank Among the Cast?
Cast: Charlie Hunnam, Katey Sagal, Mark Boone Junior
Available to stream on Hulu, YouTube, Google Play, iTunes, Vudu, and Amazon Prime
'The Sopranos'
Regarded as one of the first television antiheroes, The Sopranos revolved around New Jersey mob boss Tony Soprano whose attempts at balancing his family life with leading a criminal organization resulted in panic attacks. He then explores the difficulties he faces with his double life during therapy sessions.
The award-winning HBO series, which many critics consider the greatest television show of all time, ended after six seasons, collecting over 100 wins in the process. Leading actor James Gandolfini and actress Edie Falco both received three Primetime Emmy Awards for their performances.
RELATED: Still Haven't Watched 'The Sopranos' or 'The Wire'? HBO Is Letting People Binge Some of Its Best Shows for Free
Cast: James Gandolfini, Lorraine Bracco, Edie Falco
Available to stream on Hulu, HBO Now, YouTube TV, Amazon Prime, YouTube, iTunes