The 5 Best-Selling Nintendo Switch Games and Their Black Friday Deals: 'Animal Crossing: New Horizons,' 'Mario Kart 8 Deluxe,' and More
'Tis the season to snag Nintendo Switch deals. Nintendo has always been notoriously stingy with sales on many of its most popular titles, but Black Friday and Cyber Monday are exceptions. Back in September, the gaming giant updated its list of the 10 best-selling Nintendo Switch games; now that the holidays have rolled around, it's the perfect time to take the plunge and purchase these titles. Here are the top 5 Nintendo Switch games and their early Black Friday 2021 discounts — some might go even lower on actual Black Friday, Nov. 26.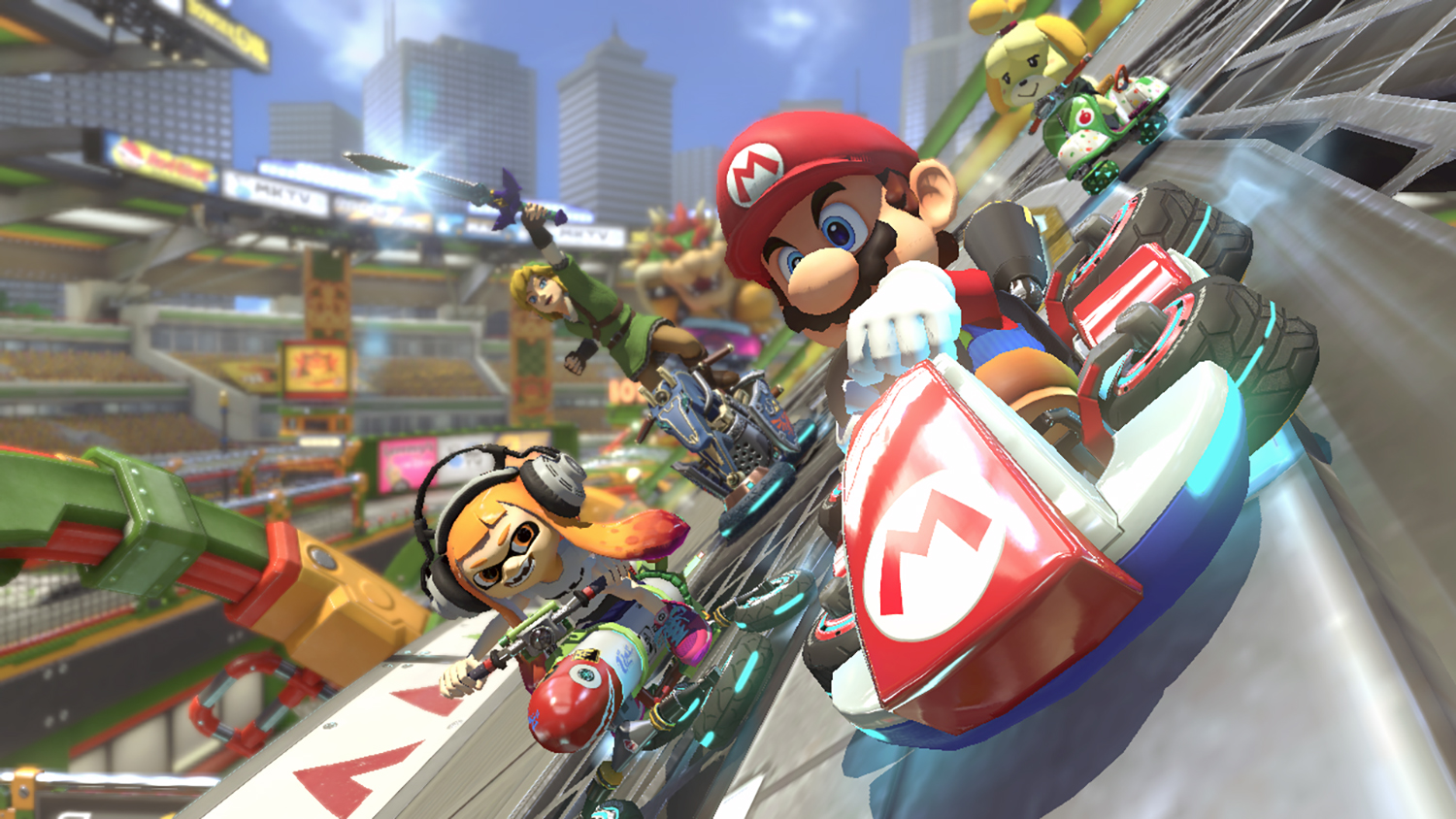 'Mario Kart 8 Deluxe' — 38.74 million copies sold 
The most recent installment in the Mario Kart franchise, Mario Kart 8 Deluxe has shown no signs of slowing down since its 2017 release. It has become not only the best-selling Nintendo Switch game but also the best-selling game in the entire Mario Kart line.
Players compete with each other, computers, or even themselves in a series of kart races based on Super Mario worlds and characters. The game has also crossed over with many other Nintendo franchises, like The Legend of Zelda and Splatoon.
As usual, Nintendo is offering a Switch bundle with a copy of Mario Kart 8 Deluxe and a three-month subscription to Nintendo Switch Online for $299. Additionally, fans can get about $10 off the game itself at GameStop.
'Animal Crossing: New Horizons' — 34.85 million copies sold 
Animal Crossing: New Horizons took the world by storm in 2020 as millions of people played the game during coronavirus (COVID-19) lockdowns. Although its popularity died down for a while, Nintendo's recent New Horizons Update 2.0 breathed new life into the game. The cozy life simulator takes players to a deserted island that they can build into whatever they desire. Along the way, they can invite anthropomorphic animals to live with them on the island.
Those interested in Animal Crossing: New Horizons can save about $10 at Walmart and GameStop.
'Super Smash Bros. Ultimate' — 25.71 million copies sold 
Nintendo released Super Smash Bros. Ultimate in 2018, but it continued to update the game with DLC until October 2021. Each DLC added a new fighter to the brawling game, bringing the number of playable characters to a whopping 89. The characters come from all across Nintendo's franchises, as well as from other studios like Square Enix. The final fighter was Sora from Square Enix's Final Fantasy series.
Super Smash Bros. Ultimate's Black Friday deals include about $10 off at Walmart and $15 off at GameStop.
'The Legend of Zelda: Breath of the Wild' — 24.13 million copies sold 
Released in 2017, The Legend of Zelda: Breath of the Wild has become one of the most popular Zelda installments. The game takes a more open-world approach than other Zelda titles, and many fans have praised its stunning visuals. Players take on the role of Link after his 100-year slumber as he sets out to destroy Calamity Ganon. The game gives minimal direction, so fans can complete it however they see fit.
With The Legend of Zelda: Breath of the Wild 2 on its way, now is a great time to play through the original. The game is on sale for up to $15 at most retailers right now, with the lowest price being $35 at Walmart.
'Pokémon Sword and Shield' — 22.64 million copies sold
Finally, we have Pokémon Sword and Pokémon Shield. These are two versions of the same game by Game Freak, but they feature different Pokémon types. Like other Pokémon games, Sword and Shield see players become trainers as they capture Pokémon and compete in battles against other trainers.
Those who want to pick up Pokémon Sword and Shield can find both versions for $10 off at GameStop.
Happy gaming!