5 Celebrities Who Lost Family Members to Murder
Celebrities are human just like everyone else. That means that they, too, don't only have things to celebrate, but also difficult times such as mourning the loss of a loved one. That grieving process is even more difficult when a loved one is taken in a violent way. Here are a few celebrities that have endured after losing a family member under excruciating circumstances.
Jennifer Hudson lost three family members in a shocking murder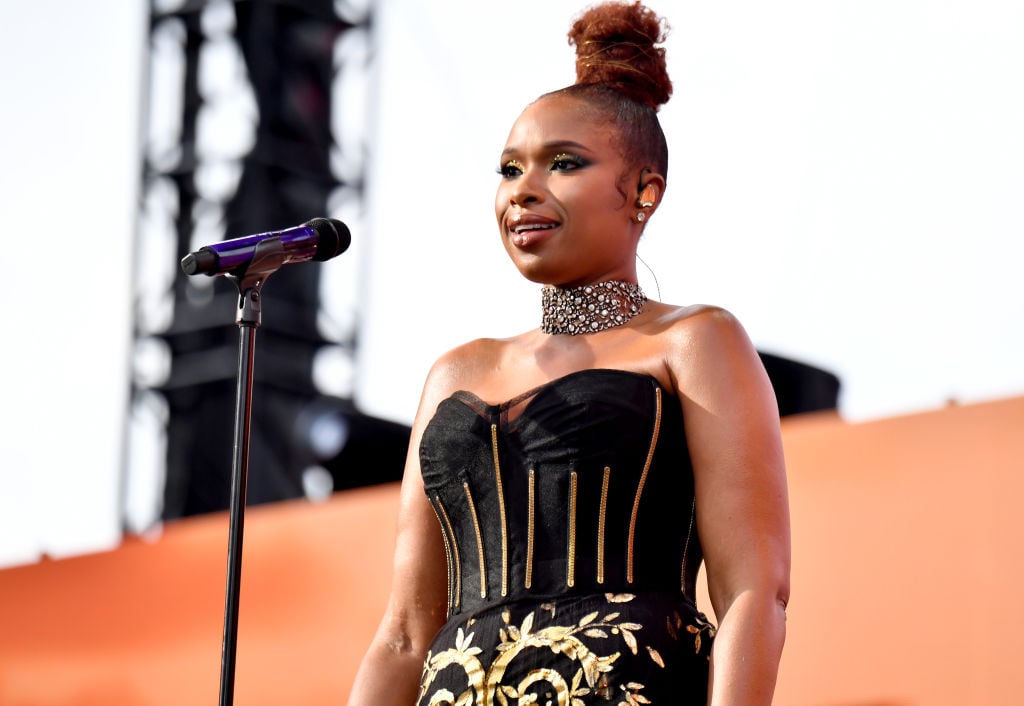 American Idol star Jennifer Hudson had it all. Though the star didn't win the competition (she came in seventh), her talents went far beyond the Fox reality competition show. By 2008, her career had just begun to take off. Hudson scored an Oscar for her role in Dreamgirls and her self-titled debut album had just been released.
Then, tragedy struck. On Oct. 24, 2008, Hudson's mother, Darnell Donerson, and her brother, Jason Hudson, were found shot to death. At the time, Hudson's 7-year-old nephew Julius King, remained missing. Police later made the grim discovery of Julius's body three days later.
Julius's mother and Hudson's sister Julia had received threats from Julia's estranged husband, William Balfour. He was sentenced and convicted to life in prison where he currently resides. After taking much-needed personal time to process the horrendous events, Hudson continued on her upward career trajectory and with her sister Julia, she opened the Hudson-King Foundation for families of Slain Victims, People reported.
Kelsey Grammer
While Kelsey Grammer is most widely known for his role as Frasier Crane on his self-titled sitcom as well as cameos on Cheers, Grammer has been through his own form of grief. When living with his father as a teen, he lost his father to murder by a stranger outside their house, according to Nine News. Arthur B. Niles shot Frank Grammer and was later found not guilty "by reason of insanity."
Five years later, Grammer's 18-year-old sister Karen became a victim of a serial killer, Freddie Glenn. He and two others were eventually captured. Glenn was sentenced to death but it later turned to life in prison.
After another five years, Grammer lost his two half-brothers, Billy and Stephen, to a scuba diving accident.
Charlize Theron
Everyone knows Charlize Theron as an accomplished actor but her childhood was marred by tragedy. The star grew up in South Africa with her mother, Gerda, and father, Charles. Theron told Today that Charles terrorized them and that he was abusive toward Gerda.
On June 21, 1991, Gerda shot Charles in self-defense after he'd "drunkenly" shot at them, but missed. South African authorities deemed the death of Charles a "justifiable use of defense" and no charges were filed.
"I'm not ashamed to talk about it because I do think that the more we talk about these things, the more we realize we are not alone in any of it," she said.
Mark Ruffalo
Though Mark Ruffalo makes a living playing a superhero, the actor lost his brother in 2008 in a case that still remains unsolved. As Medium reported, Scott Ruffalo was found shot to death in his Beverly Hills condo on Dec. 1, 2008. Though he was taken to a nearby hospital, he died a week later at the age of 39.
Investigators met with two "persons of interest" who were with Mark at the time. Shaha Adham and her boyfriend Brian B. Scofield were released, booked on suspicion of murder, the released again. Adham claimed Mark shot himself during a game of Russian Roulette.
His death was initially ruled a suicide but later re-named a homicide but there have been no other leads.
DJ Khaled
DJ Khaled has a bustling music career. As a DJ and producer of some of the radio's biggest hits, it appears as though he has it all. However, just before he married his wife, Nicole Tuck, a horrific tragedy took her brother Jonathan. While visiting an apartment in the Bronx on Feb. 4, 2018, Jonathan was murdered by intruders during a break-in by Richard Jimenez, according to Vibe.
According to multiple reports, Jiminez only intended to strike Jonathan with his gun but it accidentally went off. Nicole later wrote to the judge asking for a harsh sentence. He was given 20 years.
Dave Navarro
Many know Inkmaster's Dave Navarro as the guitarist in Jane's Addiction and Red Hot Chili Peppers, as well as his marriage to TV personality Carmen Electra. Long before fame, Navarro's mother, Connie Navarro, along with her friend Sue Jory, were murdered.
The New York Times reported that the tragedy happened when Navarro was only 15 years old and was also supposed to be there that night, but a schedule change had him with his father instead. The killer wasn't caught until America's Most Wanted featured the story, leading to the arrest of John Riccardi — Connie's ex-boyfriend.
Riccardi was sentenced to death, but it commuted to life without parole. In the 2015 documentary, Mourning Son, Naravvo reveals a visit with Riccardi in prison in which Navarro said the meetup was "awkward" and said of Riccardi, "He's just some old dude dying in jail."
How to get help: In the U.S., call the National Domestic Violence Hotline at 1-800-799-7233 or text START to 88788.