5 Celebrities Who Really Enjoy Driving Their Motorcycles
Celebrities are mostly known for their vehicle fleets and impressive planes and jets. With the attention almost always falling on cars, motorcycles end up taking a backseat since many people consider biking a niche thing. However, a crop of A-listers share a passion for biking and sometimes find ways to incorporate it into their projects. Here are five celebrities who enjoy driving their motorcycles.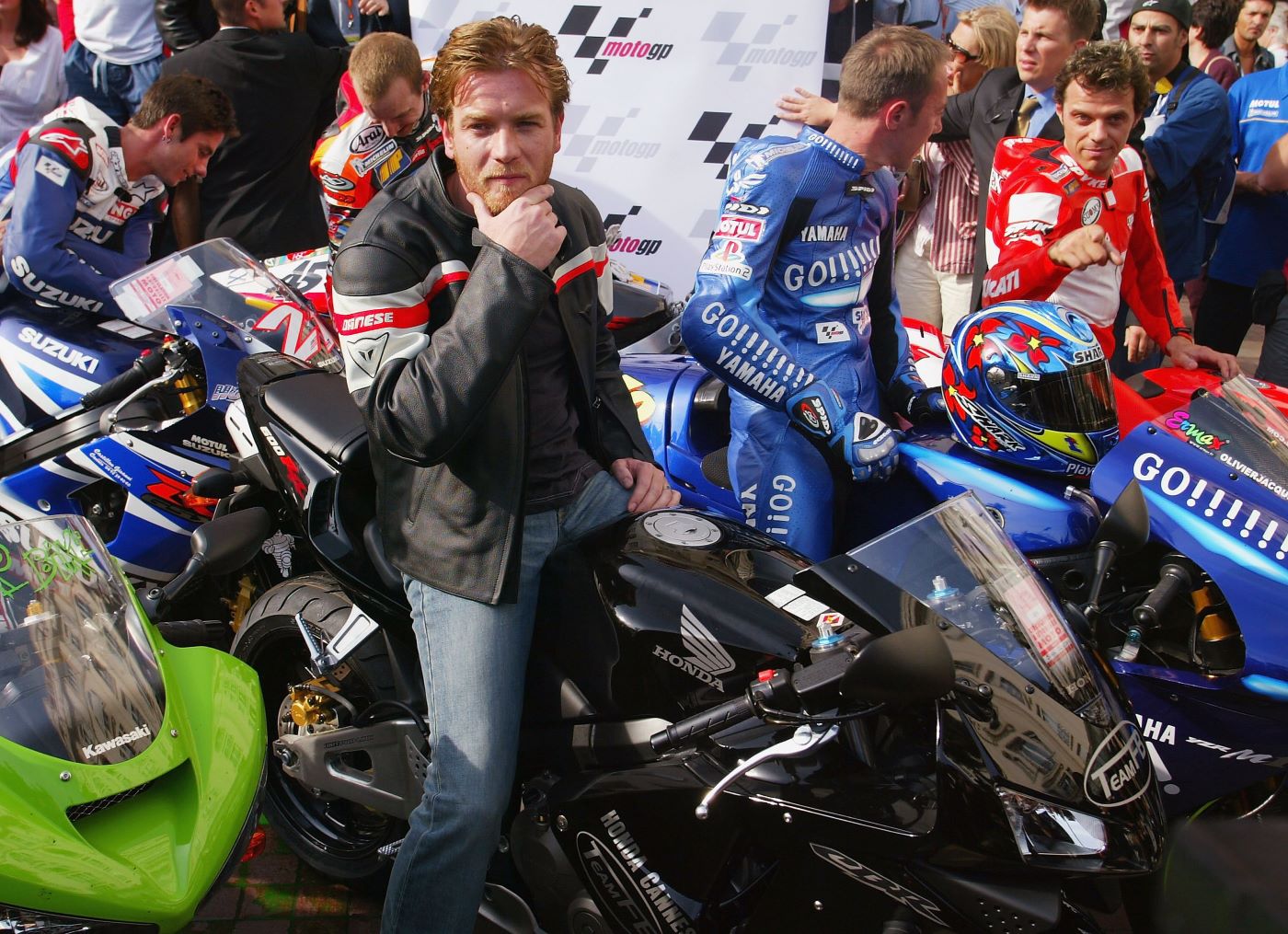 Ewan McGregor
Ewan McGregor is an enormous motorcycle enthusiast and is well known for his acting chops and biking skills. The star's passion for biking led him to develop a series with his friend Charley Boorman in an iconic adventure documentary called The Long Way Round, The Long Way Down, and The Long Way Up.
The series airs on Apple TV+ and follows Boorman and McGregor as they undertake a biking adventure that has seen them go on three record-breaking trips on their motorcycles. Due to his passion for biking, it is no surprise that the Star Wars actor owns a vast collection of vintage and classic bikes.
McGregor also happens to have a favorite bike that he claims is "one of the most beautiful bikes ever built." The beauty is a Moto Guzzi V7 Sport manufactured by the oldest European motorcycle manufacturer in continuous production, Moto Guzzi. McGregor has a personal relationship with his bikes that he doesn't allow anyone to tinker with and prefers to work on them on his own.
Bradley Cooper
A Star Is Born actor Bradley Cooper has a real passion for bikes. The actor who fell on the 2011 People Magazine list of World Sexiest Men is said to be one of the most prominent riders in Hollywood. Cooper loves biking so much that he uses them as an everyday means of getting around even when he is filming. Cooper is big on the Triumph Thruxton. According to Bike Sure, the actor rents a Thruxton anytime he shoots in different areas of the world.
Pink
Diamonds are a girl's best friend, but Pink prefers "heavy metal and carbon-fiber and chrome." Pink has always been a vast and vocal lover of motorcycles which forms a perfect symmetry with her husband Carey Hart, a former motocrosser. Their relationship ensures that motorcycles are never out of reach.
In 2017 Hart surprised Pink in the sweetest way after she gave birth to their second child. Hart gifted his lovely wife with an army green motorcycle instead of giving the singer the usual push presents such as diamonds and luxury items. The 'What About Us' singer was so smitten with the generous present that she took to her Instagram account to post the bike captioning it "thanks @hartluck for the push present. I give you babies, and you build me motorcycles."
Keanu Reeves
Another major player in the biking world is Matrix star Keanu Reeves. Reeves is one of those celebrities who don't revel in attention or the spotlight, making his passion for motorcycles understandable as the two-wheelers offer anonymity and a quick getaway solution from invasive paparazzi.
Reeves owns two vehicles, and his passion for bikes led him to start a high-end motorcycle company called Arch Motorcycle, partnering with Gard Hollinger. Reeves' biking prowess can be seen in several of his movies when he does his stunts in films such as The Matrix 3 and John Wick that mandated he get on a two-wheeler.
In an interview with GQ, the star revealed that he learned to ride a motorcycle in his adult years while shooting a movie in Munich in the '80s. He said that he was taught by a female biker marking his first time owning a motorcycle.