5 Celebrities Who Are Outspoken About Their Experience with Mental Illness
We have come a long way in terms of how we treat mental illness. Psychological conditions, like major depression and bipolar disorder, used to be locked tight behind closed doors of secrecy and stigma even though they are more common than many people know. According to the National Alliance on Mental Illness, one out of every five people will experience mental illness in the U.S. Fortunately, the subject of mental health that people have continued to keep in the dark is now being brought to the light.
Starting conversations about mental illness is the best way to eliminate the stigma surrounding it and encourage those with mental illnesses to get the treatment they need. Many public figures have contributed to this dialogue by opening up about their experiences, revealing that mental illness can affect anyone. Here are five celebrities that have played a part in eliminating the stigma by openly discussing their own experience living with mental illness: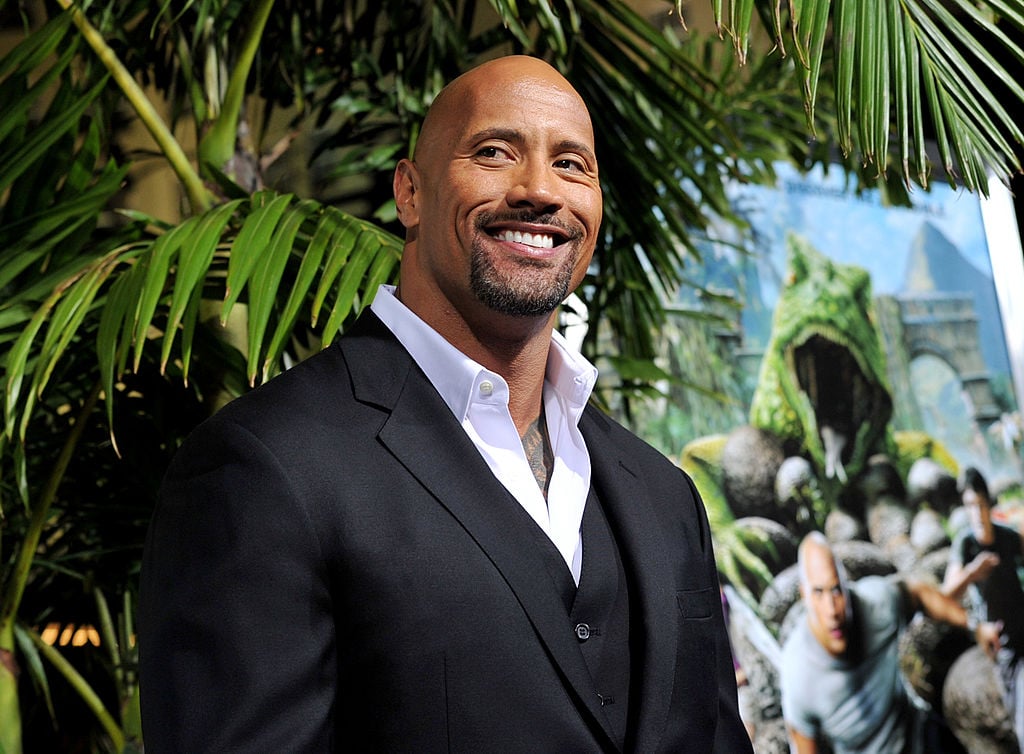 Dwayne "The Rock" Johnson
Just by looking at Dwayne "The Rock" Johnson, you would never guess that he had an experience with depression very early in his career. Johnson is currently the world's highest-paid actor and will be forever remembered as a former wrestling legend but 24 years ago, he was a young man who had just been dropped by the Canadian Football League before being dumped by his former girlfriend.
"Struggle and pain is real. I was devastated and depressed," he explained to Express, "I reached a point where I didn't want to do a thing or go anywhere. I was crying constantly." In the interview, he explains that if he wasn't able to channel enough strength from within to carry on, he may have become suicidal.
"Took me a long time to realize it but the key is to not be afraid to open up. Especially us dudes have a tendency to keep it in. You're not alone," Johnson said.
Ryan Reynolds
Despite the actor's calm, cool, and collected demeanor, Ryan Reynolds admitted that he has had anxiety issues for most of his life, due to childhood trauma. He had a difficult relationship with his late father, spending most of his childhood trying to find ways to avoid upsetting him. "I became this young skin-covered micro manager, he said in an interview with The New York Times. "When you stress out kids, there's a weird paradox that happens because they're suddenly taking on things that aren't theirs to take on."
His father also had a part in developing the actor's sense of humor by introducing him to comedy legends like Buster Keaton. In turn, Reynolds began to use humor as a sort of defense mechanism. He also discovered that interviews help him shake off his anxious jitters.
"When the curtain opens, I turn on this knucklehead, and he kind of takes over and goes away again once I walk off set," Reynolds explained, "That's that great self-defense mechanism. I figure if you're going to jump off a cliff, you might as well fly."
Reynolds attributes his ability to cope with his anxiety to his wife, Blake Lively. When the actor was losing sleep over the fear of letting down his fans with his Deadpool performance, Lively helped him stay grounded. "[Lively] helped me through that," Reynolds said. "I'm lucky to have her around."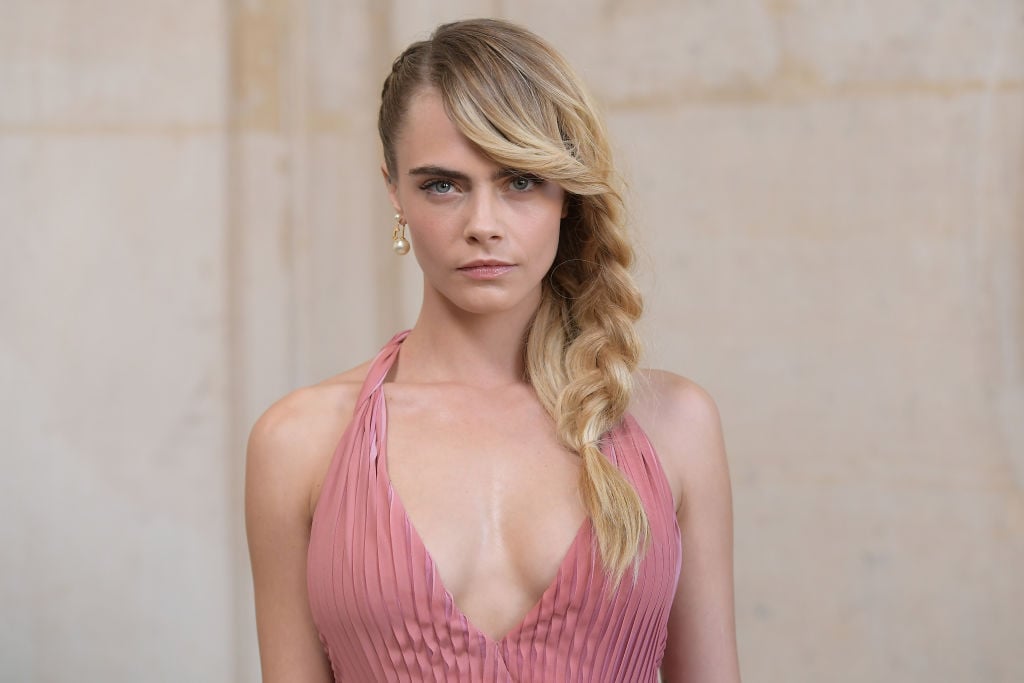 Cara Delevingne
Cara Delevingne has always been open about her experience with depression as a teenager. At the age of 15, she had a mental breakdown and had to be taken out of school. The model and actress admitted that her condition left her feeling "alienated and suicidal.
"I hated myself for being depressed, I hated feeling depressed, I hated feeling," she explains in an interview with Guardian, "I was very good at disassociating from emotion completely. And all the time I was second-guessing myself, saying something and then hating myself for saying it. I didn't understand what was happening apart from the fact that I didn't want to be alive anymore."
Since she made the career transition from modeling to focusing more on acting, Delevingne reports feeling like she has a sense of purpose and like she's "happier within herself than she had ever been."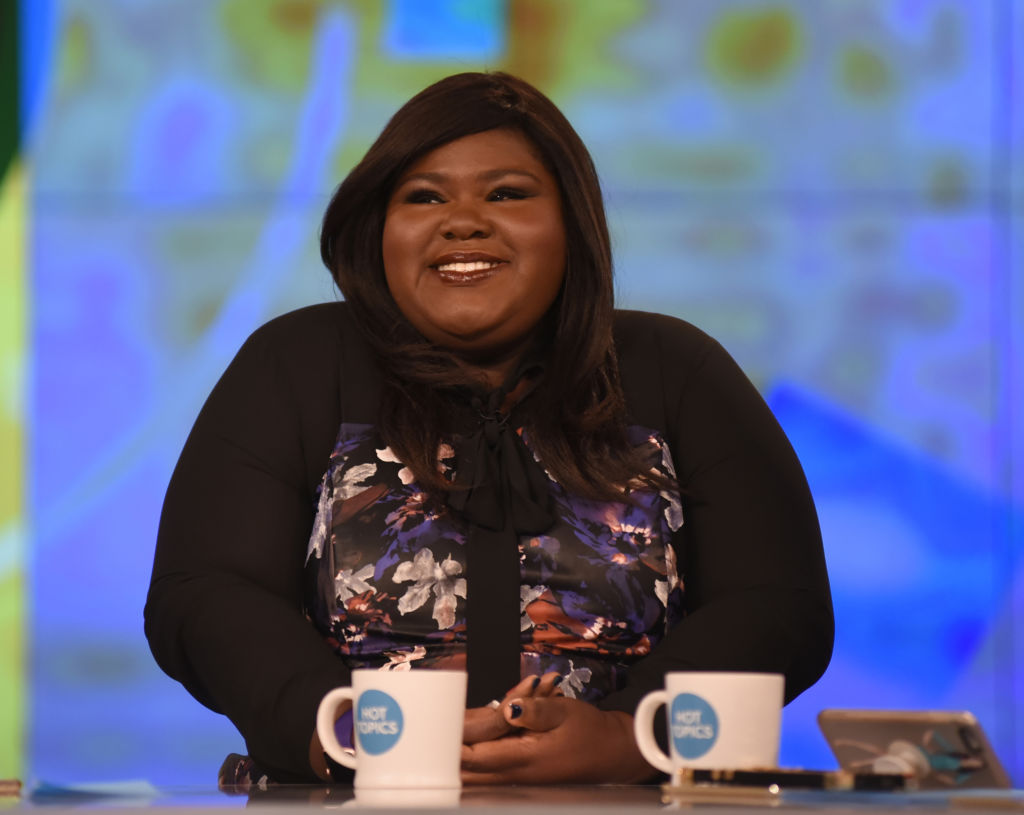 Gabourey Sidibe
In her memoir, This Is Just My Face: Try Not to Stare, Gabourey Sidibe reveals a chapter of her life where she had severe panic attacks, depression, and bulimia. When she was in college, her mental health conditions hit an all-time low and the actress would be unable to eat. Sometimes, these episodes would last for days.
"When I first told [my mother] I was depressed, she laughed at me. Literally. Not because she's a terrible person, but because she thought it was a joke. How could I not be able to feel better on my own, like her, like her friends, like normal people? So I just kept thinking my sad thoughts — thoughts about dying," Sidibe explains in her book.
Once Sidibe started experiencing suicidal thoughts, she sought out professional help, was subsequently diagnosed with depression, and was prescribed an antidepressant. The actress is still effectively managing her mental health today, having accepted her condition.
"I just accepted depression as something that's part of my anatomy; it's part of my chemistry, it's part of my biology," Sidibe said in an interview with People Magazine. "When it's too big for me to just turn around on my own, I see a therapist. I see a therapist anyway. We all should see a therapist."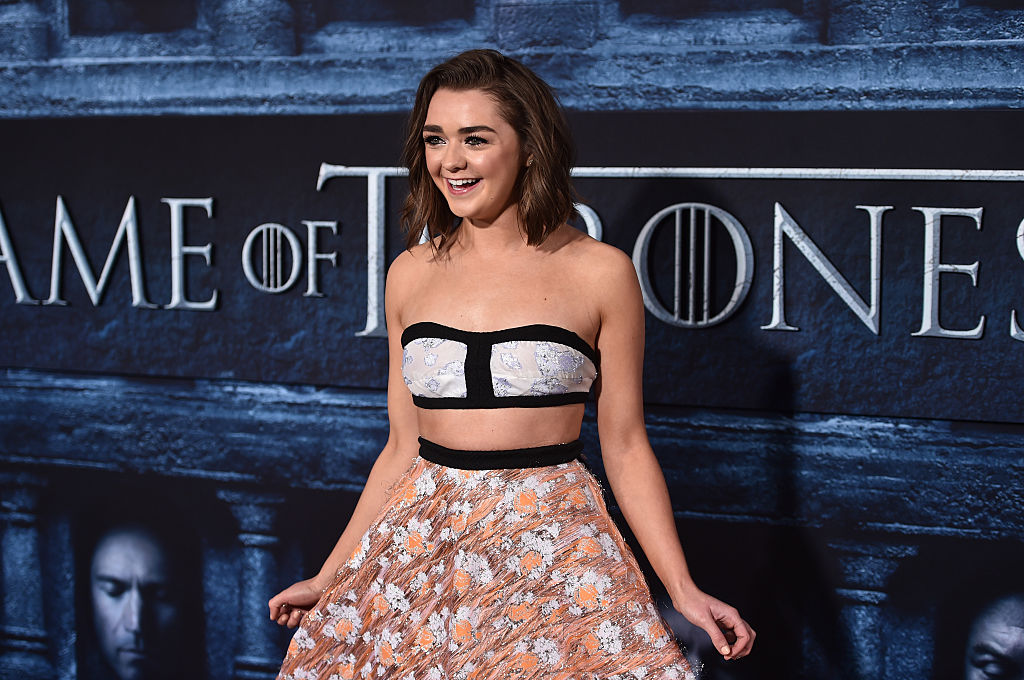 Maisie Williams
In a revealing interview with English television presenter Fearne Cotton on the Happy Place podcast, the Game of Thrones star opens up about the state of her mental health over the course of the past year. She admits to staying up late at night listing off all of the things she hates about herself.
"I think there was a period of time where I was very sad, and then I came out of that, and now it's just really terrifying that you're ever going to slip back into it," explains Williams, "That's still something that I'm really working on, because I think that's really hard. It's really hard to feel sad and not feel completely defeated by it."
Since then, Williams' mental health has improved as the actress focuses on being a more genuine version of herself, and not the version she believes people want her to be.
How to get help: In the U.S., call the National Suicide Prevention Lifeline at 1-800-273-8255. Or text HOME to 741-741 to connect with a trained crisis counselor at the free Crisis Text Line.