5 Celebrities Who Could Totally Replace Meghan McCain on 'The View'
Amid rumors that Meghan McCain may exit 'The View,' we've compiled a list of celebrities who could totally replace her.
Meghan McCain is arguably the most controversial host to ever appear on The View. A die-hard conservative, McCain often raises eyebrows for her statements and consistently clashes with many of her liberal-leaning co-hosts on important political issues.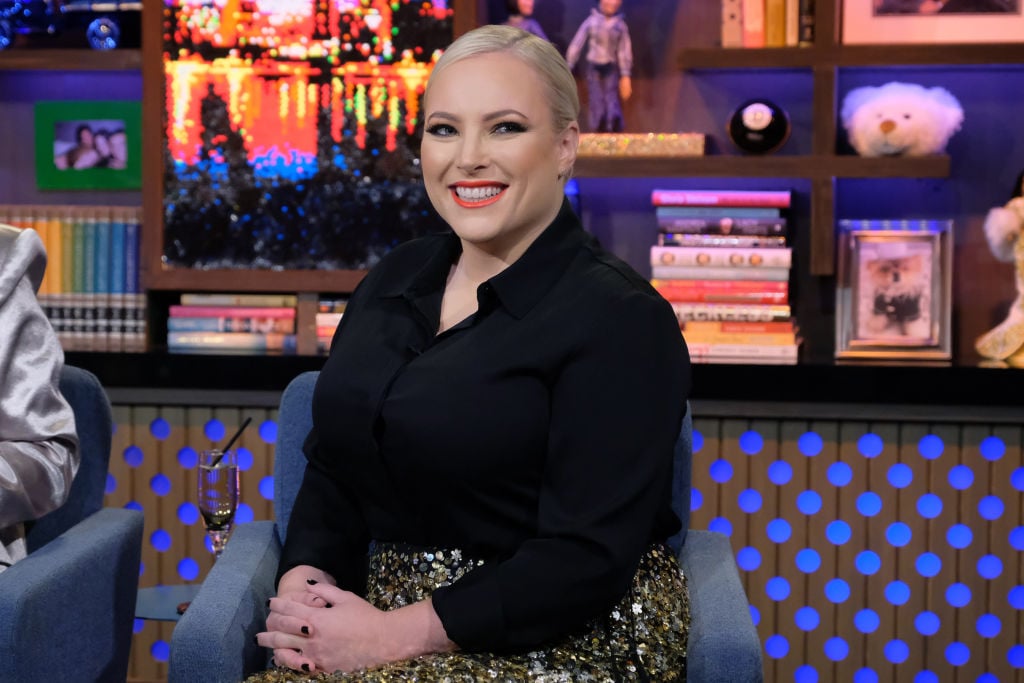 McCain's frequent on-air blow-ups have started to raise concerns about her future on the show. A new report alleges the work environment has become so tense that the other panelists are no longer speaking to McCain, prompting speculation that she might soon exit the hit daytime show.
If so, here are five celebrities who could totally replace McCain on The View.
Ava Navarro
Similar to McCain, Navarro is also a Republican and an outspoken critic of President Donald Trump. The Nicaraguan-born political pundit doesn't shy away from sensitive subjects and likes to ask the hard questions.
Plus, she already has experience on The View. In 2018, Navarro joined the show as a guest host and became a favorite among some viewers. She also seemed to mesh better with the panelists.
"I respect, love, enjoy, appreciate [Ana Navarro] and I am not a conservative," one viewer wrote on Twitter. "Unlike @MeghanMcCain Anna thinks, listens, and respects opposing opinions without rolling her eyes, yelling in soprano or over talking her co-hosts."
Stacey Dash
The Clueless alum also isn't afraid to say what's on her mind and tell it like it is. An outspoken conservative and avid MAGA supporter, Stacey Dash often makes headlines for controversial statements ranging from transgender rights to Black History Month.
Dash was ousted from her role at Fox News in 2017 and seemingly hasn't been up to much since. In a recent Twitter post, she acknowledged her past mistakes and said she wishes she went down "a different path," seemingly implying that she would love an opportunity to redeem herself. Could that be The View?
Tomi Lahren
We know how some of you may feel about this one, but hear us out.
As a Trump supporter and someone who is extremely popular among conservative audiences, Tomi Lahren could bring some seriously strong ratings to the show.
At the same time, she also has a more liberal stance on hot button issues such as abortion, so it'd be interesting to see where she stands when certain topics emerge and how she fares with the other panelists.
Amanda Seales
Amanda Seales is a comedian, singer, actress, and poet who is admittedly "not for everyone."
Seales considers herself a thought leader and is known for offering her unfiltered perspective on many issues. She never holds back and has even called out some of the biggest names in entertainment, including Caitlyn Jenner and Kim Kardashian West.
It's too bad The Real has already scooped her up.
Sarah Palin
Say what you want, but Sarah Palin — the former governor of Alaska and a one-time vice-presidential nominee — could be a hit on the show.
Although the conservative star has developed a notorious reputation for her politics and off-kilter remarks, Palin still has a sizable fan base that would surely tune in to watch her.
But who knows? Maybe McCain will stick around.