5 Essential Anthony Bourdain Shows That You Can Stream Right Now
Anthony Bourdain was a celebrity chef, author, and tv host. Over his career, he starred in 4 shows on 3 different networks. Here are 5 essential Anthony Bourdain shows that you can stream right now.
Anthony Bourdain had an incredible public career that spanned 18 years. The celebrity chef, author, and television host first hit it big with his memoir Kitchen Confidential. He followed this with numerous articles and a dozen other books. These include A Cook's Tour, Medium Raw, and The Nasty Bits.
However, the culinary legend was most known for his travel programs. He came to host four shows on three different networks. Adding to them, he produced a couple of others that not as many people know about. Luckily, most of his work is currently available on several streaming services. These are the five essential shows that you can stream right now.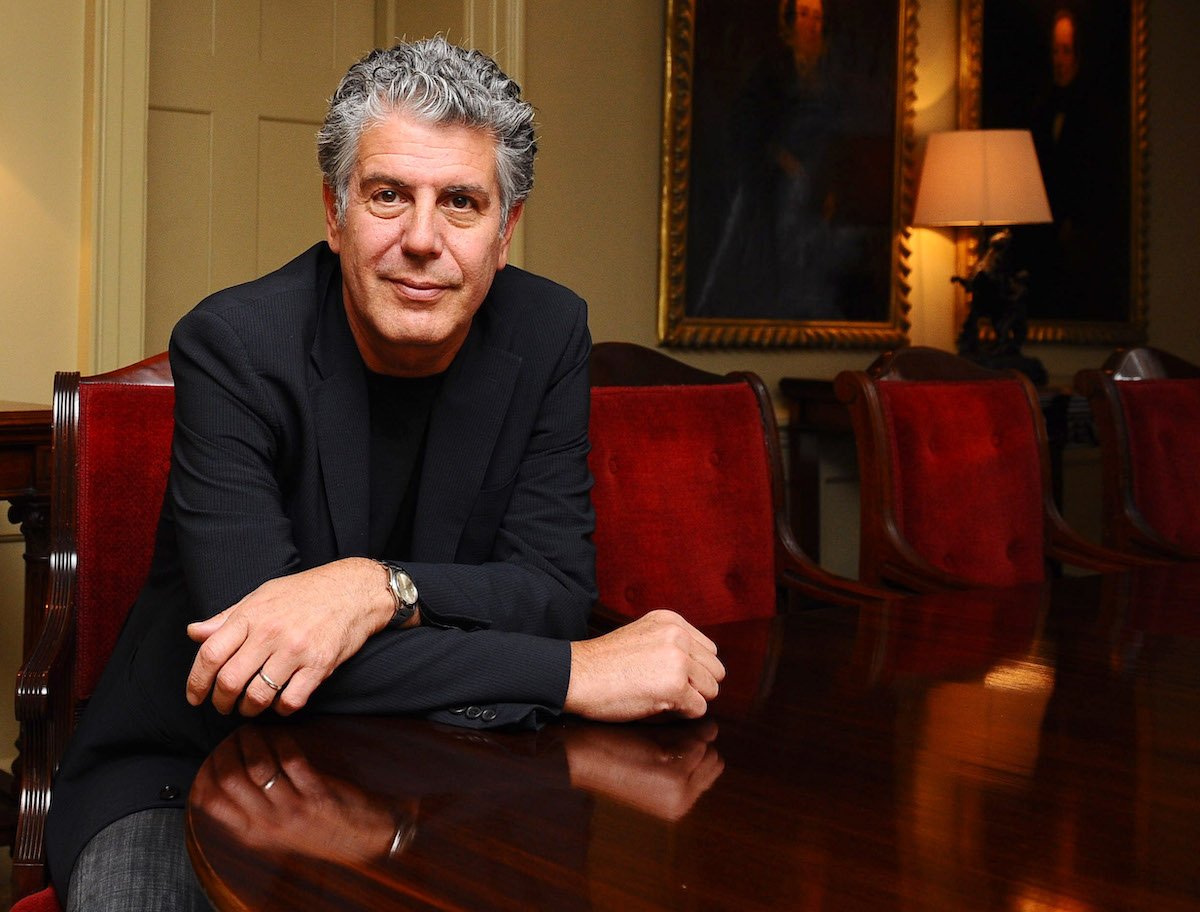 'A Cook's Tour' (2002)
Bourdain's first travel series came soon after the publication of his breakout memoir. A Cook's Tour aired on the Food Network between 2002 and 2003. It ran for two seasons with a total of 35 episodes.
The series featured Bourdain visiting many countries and eating plenty of food. Surprisingly enough, Bourdain had not really traveled before this. People think the culinary superstar was an explorer, but this is not the case. Before his first show, he had only been to France once and to the Caribbean a handful of times.
You can watch the whole series from start to finish on IMDb TV, which is also available on Amazon Prime Video.
'No Reservations' (2005)
No Reservations was the second iteration of Bourdain galavanting around the globe. After falling out with the Food Network, he was approached with an offer from the Travel Channel and accepted.
The series aired between 2005 and 2012, an impressive span. It included 9 seasons and 142 episodes in total. This is where you can see Bourdain hit his creative stride. His passion for film shines in the shooting and editing.
"We were given, at the Travel Channel in the beginning, the freedom to do the best work we knew how," the celebrity chef told the Television Academy Foundation. "You give me that kind of freedom, and I'm gonna do the very, very, very best to make the absolute best stuff that we can."
Watch No Reservations in its entirety on the discovery+ streaming service.
'Parts Unknown' (2013)
This series is where Bourdain really gained critical acclaim. Unlike his previous endeavors, Parts Unknown took on a more political and personal aspect. It was no longer just about travel or food. The series began investigating the actual people and situations they found their homes in.
"It just seems to me the more you are able to show people's everyday lives, often as they revolve around food and daily tasks, when something happens in the news, you have a better idea who we're talking about here," the travel host told NPR.
The show wound up being nominated for 31 Primetime Emmy Awards, winning 7 of them. It also won a Peabody Award in 2013.
Parts Unknown is now streaming on HBO Max.
'The Layover' (2013)
Considering how often he traveled, Bourdain was sure to have his fair share of layovers. This sparked an idea in his head. What about a show that featured things you can do in a city in a short stint?
Hence The Layover was born. The series aired on the Travel Channel from 2011 to 2013. It only lasted two seasons, though. It is still a great watch, and Bourdain gives plenty of solid tips to see a place when you only have a day or two.
You can catch it streaming on discovery+.
'The Mind of a Chef' (2012)
Unlike other Bourdain shows, this one does not feature the man himself. However, he did serve as the executive producer.
The Mind of a Chef tells the story of a different cook every season. It follows them through their life and their kitchen. It features celebrity chefs like David Chang, Sean Brock, and Gabrielle Hamilton.
The series serves as an interesting and insightful look into how top-tier chefs think and operate. It is well worth watching, especially if you enjoy the cooking process.
The Mind of a Chef is streaming on PBS Living, which you can watch on Amazon Prime Video.
Related: 'Parts Unknown' Host Anthony Bourdain Picked 5 Books He Couldn't Live Without