5 Exceptional K-Dramas to Watch Besides 'Squid Game'
For die-hard K-drama fans 'Squid Game' is another great drama. The K-drama fits in the ranks with other award-worthy dramas like International Emmy nominated 'It's Okay to Not Be Okay.'
Netflix's original Korean drama, Squid Game, is the hottest new drama by media outlets and fans. The story of 456 contestants trying to survive deadly childhood games to win the ultimate cash prize is riveting. But, it is not the only spectacular K-drama out there. Squid Game is another good drama to add to the list for South Korean audiences and die-hard K-drama fans.
Director Hwang Dong-hyuk's innovation behind the storyline is impressive and profound. The K-drama premiered at just the right time to capture the attention of global audiences. Squid Game is not the only K-drama as there are many more riveting, exceptional, and award-worthy K-dramas to get hooked on.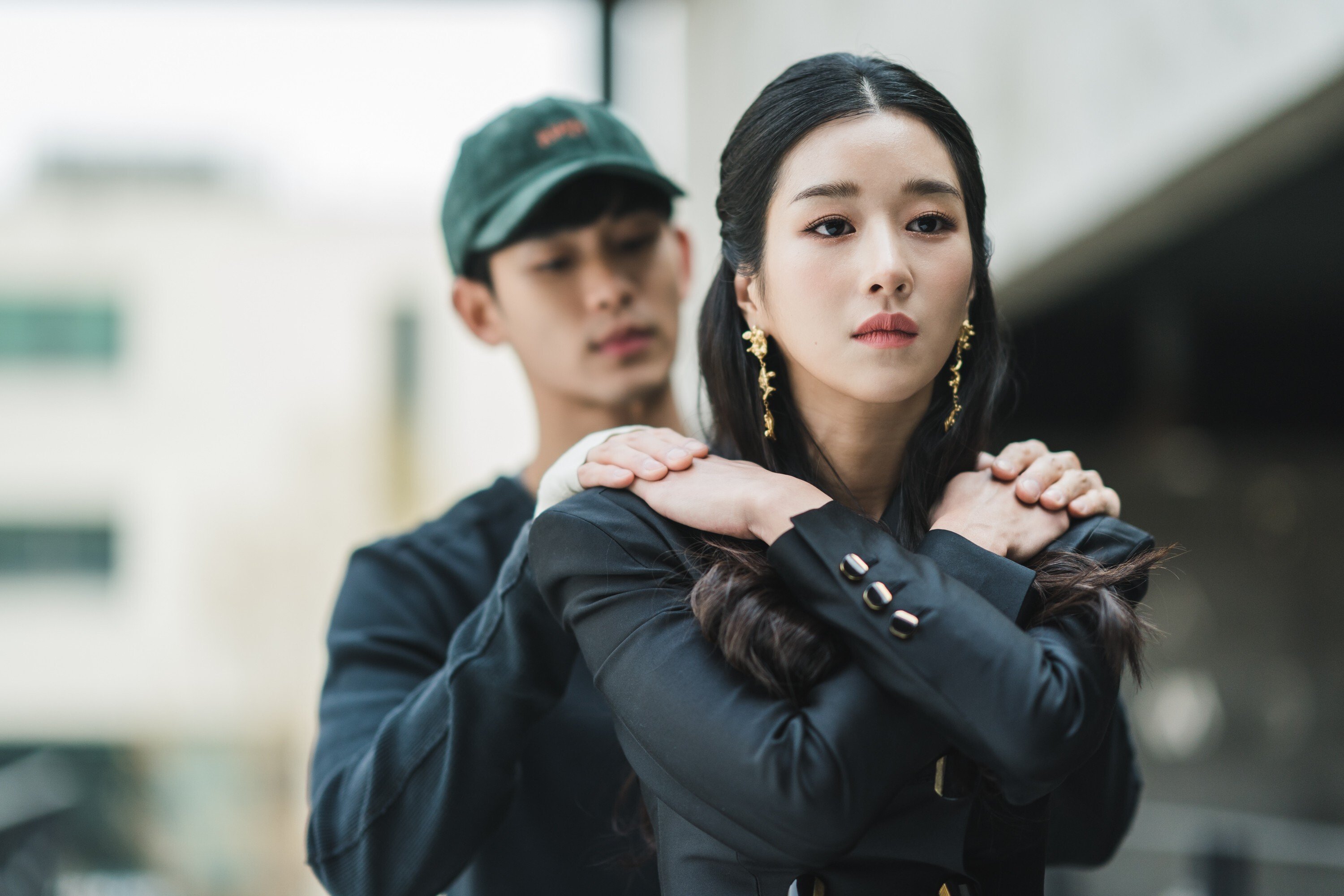 'Stranger' is the best mystery investigation K-drama in a long time
The 2017 crime-thriller Stranger enamored fans from the first episode in season 1. It is not a simple run-of-the-mill murder investigation. Hwang Si-mok (Cho Seung-woo) is one of the top prosecutors who experiences hypersensitivity to specific frequencies. A corrective surgery leaves him with the inability to be empathic and lacks social skills.
Si-mok soon joins forces with Police Lieutenant Han Yeo-jin (Bae Doona) to solve a murder case. The two characters develop a unique camaraderie bordering a romance that never occurs. As they investigate the case, their efforts to find evidence are hindered by a conspiracy between a conglomerate company and the prosecutor's office.
Stranger's success after the first season led it to be renewed for a second installment. In season 2, the main characters return to investigate a sealed case as the prosecutor's office and the Police force battle for control over investigations. Both seasons of the K-drama received praise as The New York Times called Stranger the best tv series of 2017. Its lead actors and the K-drama received nominations and wins at the 54th Baeksang Arts Awards.
'D.P' was the most taked about military K-drama before 'Squid Game'
A month before the release of Squid Game, another Netflix original K-drama took over media outlets and shocked viewers. D.P. is a military drama depicting the chilling mistreatment enlistees face during their mandatory military service. In the leading role is actor Jung Hae-in as Private Ahn Joon-ho. Joon-ho enlists in the military for his mandatory service required by all registered Korean men.
In the military, Joon-ho witnesses the physical and verbal mistreatment soldiers are subjected to by their superiors. Joon-ho gets a way out. He is recruited as a D.P. officer (deserters pursuit) and tasked to bring back AWOL soldiers. Along with a fellow D.P. officer, Joong-ho returns to civilian life. But his freedom from the military is anything but a picnic. Soldiers who desert the military do so to escape the mistreatment they face despite knowing it disgraces their families. Jung explains D.P. is not lighthearted as Korean audiences resonated with its story. The K-drama's storyline and events is inspired by similar stories that took place in 2014.
'The Penthouse: War in Life' spins a suspenseful story of doing whatever it takes to be number one
K-drama fans rave about The Penthouse: War in Life. Soompi describes the drama's central premise as "an apartment complex reserved for those at the top of the social pyramid. It will focus on the solidarity and pursuit of revenge among a group of women who will stop at nothing to protect their children."
The Penthouse: War in Life focuses on wealthy families in Hera Palace luxury building and their children who attend Cheong-ah Arts School. The seemingly perfect and wealthy families each have their dark secrets. Their lives change when at a party, a mysterious young woman falls to her death. The building's residents cover up her supposed murder. The family's start to suspect each other as the matriarchs turn to evil tactics to protect their children. The K-drama has gained more notoriety as it just released its third season finishing off with high ratings.
'Flower of Evil' K-drama involves a perfect husband hiding a dark secret
Multiple media outlets and fans praised Flower of Evil as a suspenseful melodrama. Baek Hee-sung (Lee Joon-gi) has it all. He has an adorable daughter and a loving wife who works as a respected detective, Cha Ji-won (Moon Chae-won). But the perfect family image is destroyed when Ji-won and her team investigate a murder case. All the evidence points to Hee-sung. Ji-won has no choice but to question her idyllic husband is hiding a dark secret.
"The edgy new thriller Flower of Evil was perhaps named after Baudelaire's poem La Fleurs du Mal, which touches on how monsters can hide in plain sight. Discovering you cannot trust those closest to you constitutes one of the most chilling thriller plots," explained Forbes. The characters in Flower of Evil flitter between believing the evidence in front of them and trusting the person they love.
'It's Okay to Not Be Okay' brings awareness to mental health
It's Okay to Not Be Okay became one of the dynamic K-dramas on Netflix that earned it a nomination for an International Emmy. As a child, Moon Gang-tae (Kim Soo-hyun) becomes his older brother's caretaker, who has autism, after his mother's murder. Years later, Gang-tae works as a nurse at a psychiatric hospital. At a hospital event, he crosses paths with Ko Moon-young (Seo Yea-ji), a children's book author. Moon-young is antisocial and knows as cold-hearted with a dark past.
Gang-tae and Moon-young develop a hot and cold romance as they learn to heal each other's emotional wounds. The K-drama appeared on Twitter's trending page during World Mental Health Day on Oct.10. It's Okay to Not Be Okay details the battles people face who are diagnosed with emotional or mental illnesses. Writer Rumaiysa M Rahman of Prothom Alo praised the K-drama, commenting, "[t]his drama makes people realize, societies should stop looking at those who seem different."